MUSIC FOR STEEM WEEK 2 - Opeth Ghost Of Perdition (Progresive Metal) Voice Metal Cover By @juliolunar
Greetings to the entire community.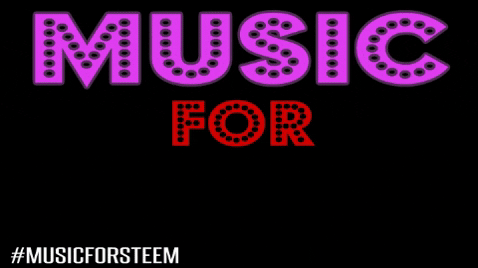 In my previous participation I was presented with a theme by the great Bob Marley and thanks to that theme I was able to get 1st place, totally grateful to @steemincurators and his team. @vcd,
To the excellent jury, and especially to those who supported all the participants with those votes.
On this occasion I decided to go to the extreme, a bit of a demand on myself, I hope you enjoy it
We are going this time with a song by this progressive metal and rock band, which is quite aggressive.
Opeth
---
Ghost of perdition

song taken from their eighth album Ghost reveries by this Swedish group Opeth. It was their first album under the Roadrunner Records label. It had great success around the world, becoming number 9 in Sweden. This is the first album with keyboardist Per Wiberg and the last with drummer Martin López and Guitarist Peter Lindgren.

They tried to make it a concept album, which tells the story of how a person murders his mother and after this event he sinks into guilt, madness, and agony.

It is considered by fans as one of the best records of the band.
Opeth
Is a Swedish progressive metal/rock band from Stockholm, formed in 1989.[1][2] The group has been through several personnel changes, including the replacement of every single original member. Lead vocalist, guitarist and songwriter Mikael Åkerfeldt has remained Opeth's primary driving force since the departure of original vocalist David Isberg in 1992. Opeth has consistently incorporated progressive, folk, blues, classical, and jazz influences into its usually lengthy compositions, as well as strong influences from death metal, especially in their early works. Many songs include acoustic guitar passages and strong dynamic shifts, as well as demonic vocal characterization. Opeth is also well known for their incorporation of Mellotrons in their work. Opeth rarely made live appearances supporting their first four albums, but since conducting their first world tour after the 2001 release of Blackwater Park, they have led several major world tours.
---
Opeth - Ghost Of Perdition
I hope you enjoy it
click here to enjoy the video on youtube
---
Ghost of Perdition
Opeth
Ghost of Mother
Lingering death
Ghost on Mother's bed
Black strands on the pillow
Contour of her health
Twisted face upon the head
Ghost of perdition
Stuck in her chest
A warning no one read
Tragic friendship
Called inside the fog
Pouring venom brew deceiving
Devil cracked the earthly shell
Foretold she was the one
Blew hope into the room and said:
"You have to live before you die young"
Holding her down
Channeling darkness
Hemlock for the Gods
Fading resistance
Draining the weakness
Penetrating inner light
Road into the dark unaware
Winding ever higher
Darkness by her side
Spoke and passed her by
Dedicated hunter
Waits to pull us under
Rose up to it's call
In his arms she'd fall
Mother light received
And a faithful servant's free
In time the hissing of her sanity
Faded out her voice and soiled her name
And like marked pages in a diary
Everything seemed clean that is unstained
The incoherent talk of ordinary days
Why would we really need to live?
Decide what is clear and what's within a haze
What you should take and what to give
Ghost of perdition
A saint's premonition's unclear
Keeper of holy hoards
Keeper of holy whores
To see a beloved son
In despair of what's to come
If one cut the source of the flow
And everything would change
Would conviction fall
In the shadow of the righteous
The phantasm of your mind
Might be calling you to go
Defying the forgotten morals
Where the victim is the prey
---
And remember, stay home and together we will win.
---
His @juliolunar server from Cumaná-Edo Sucre, Venezuela with great pride says goodbye. Greetings to all!
You can also get me through my social networks: