Evening Walk among the Trees
---
How do you like an evening walk among the trees?
In the evening, you can relax from the heat and enjoy the cool air. Also in the evening it's nice to walk among the trees and listen to the singing of crickets that are sitting in the grass. These photographs were taken after ten o'clock in the evening when the sun set completely below the horizon.
For me, the whole point was to create dark photographs among the trees. I tried to achieve dark shades in order to get mesmerizing and mysterious photos. My daughter and I plucked a bouquet of green leaves to create these photos and I think this bouquet fits perfectly into the evening atmosphere.
Happy viewing!
---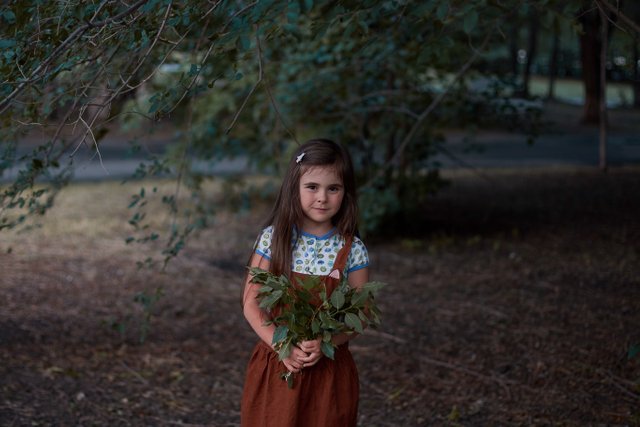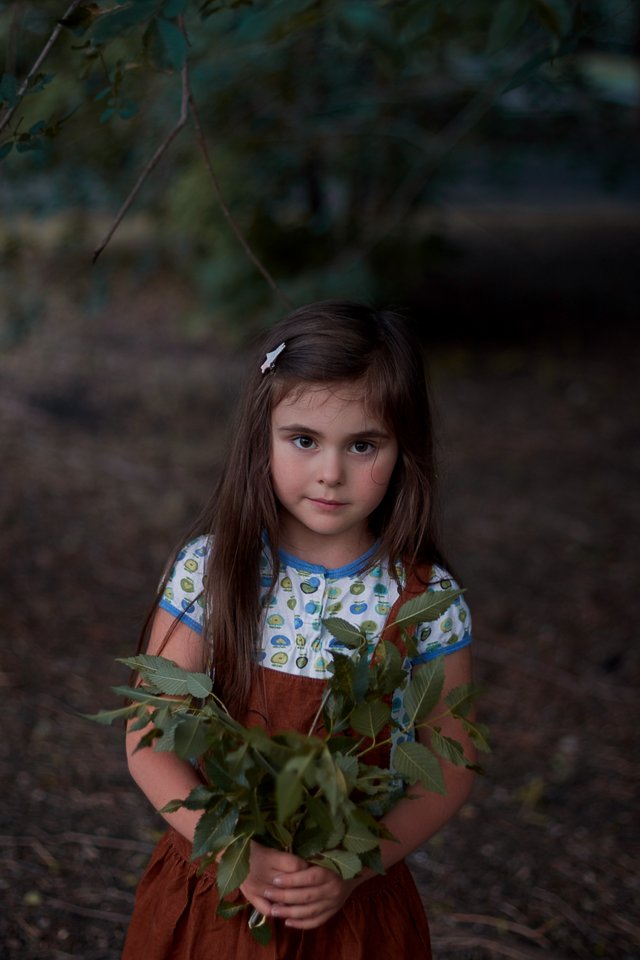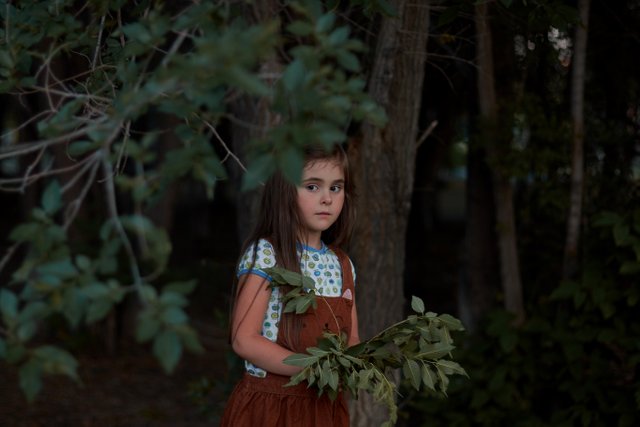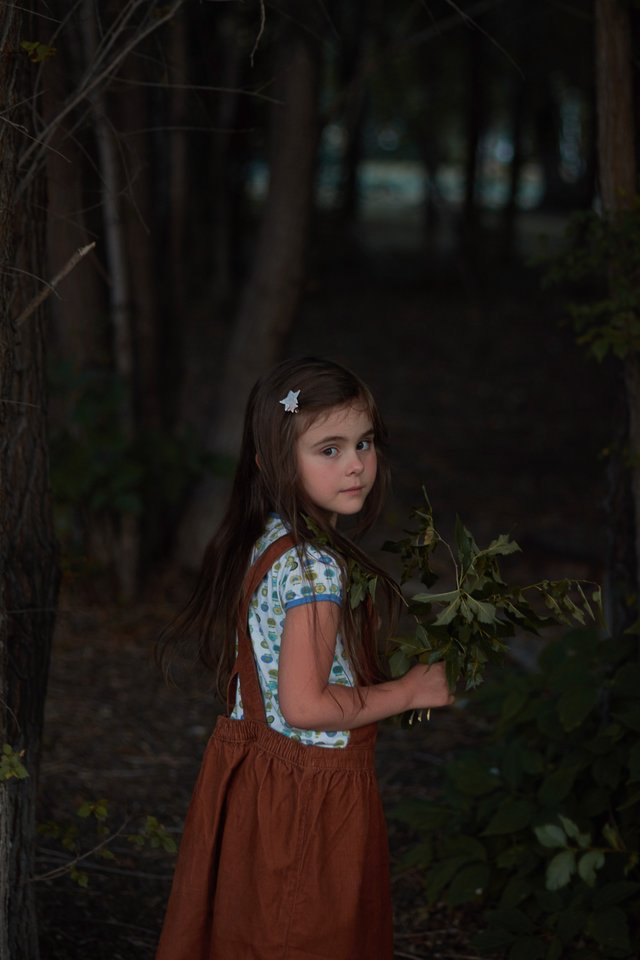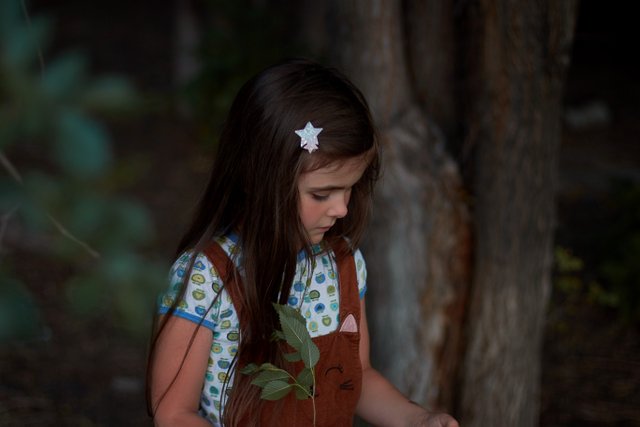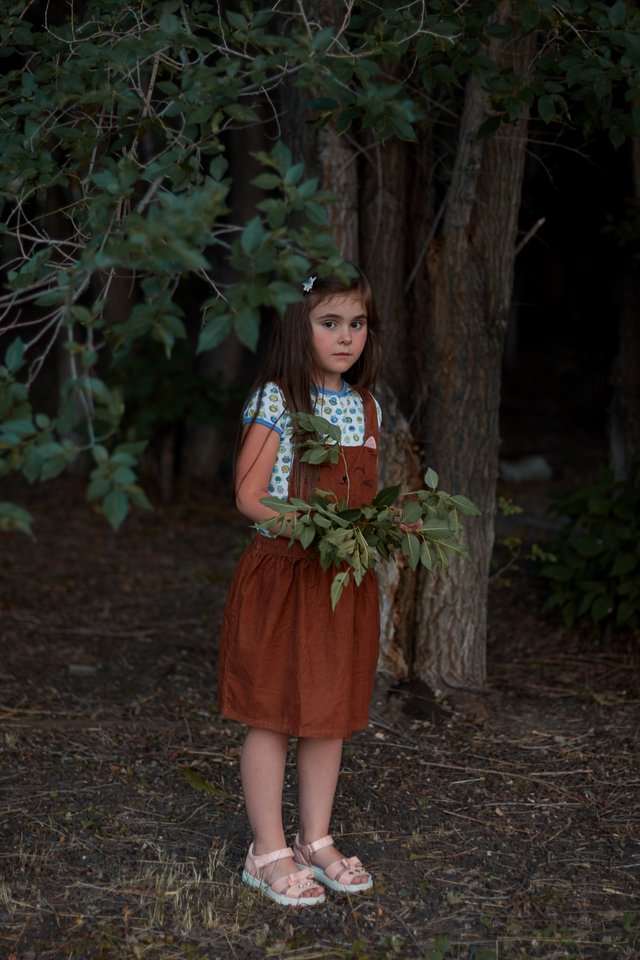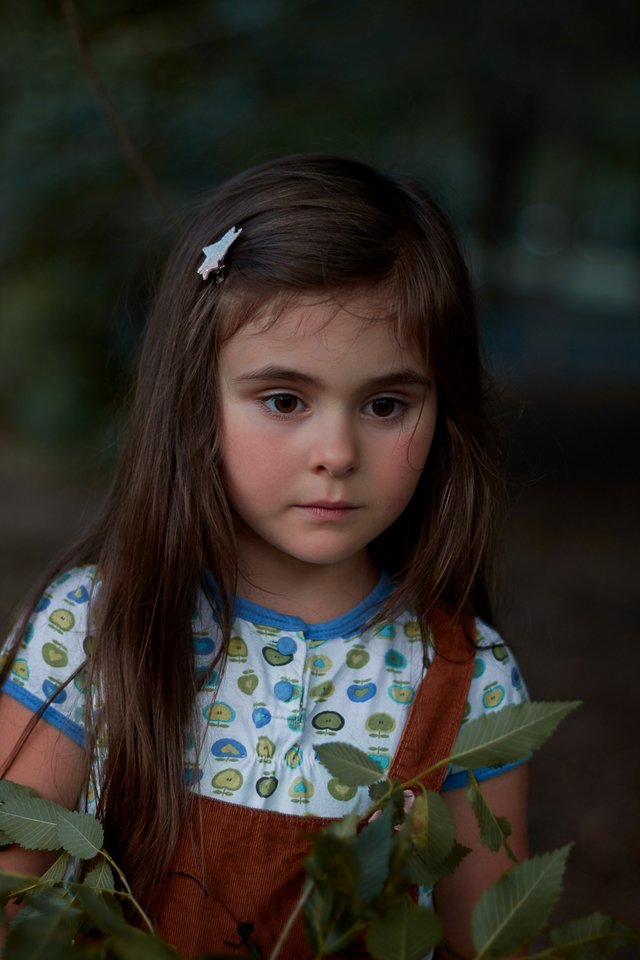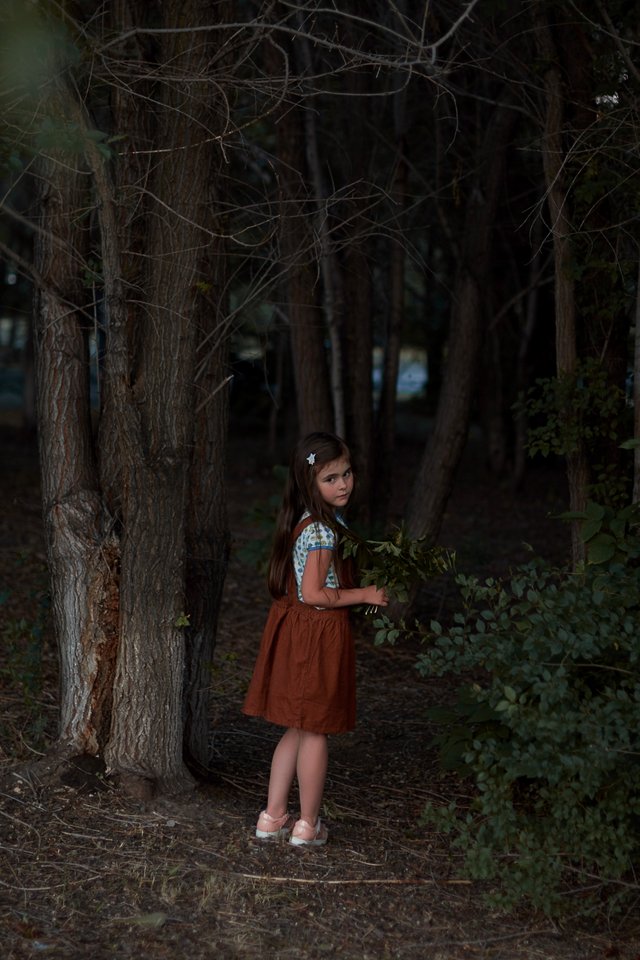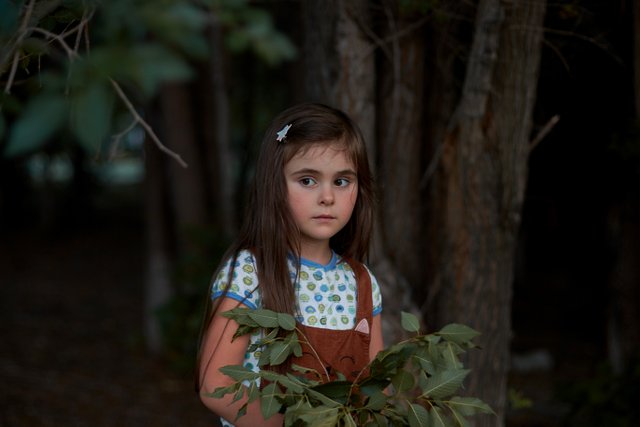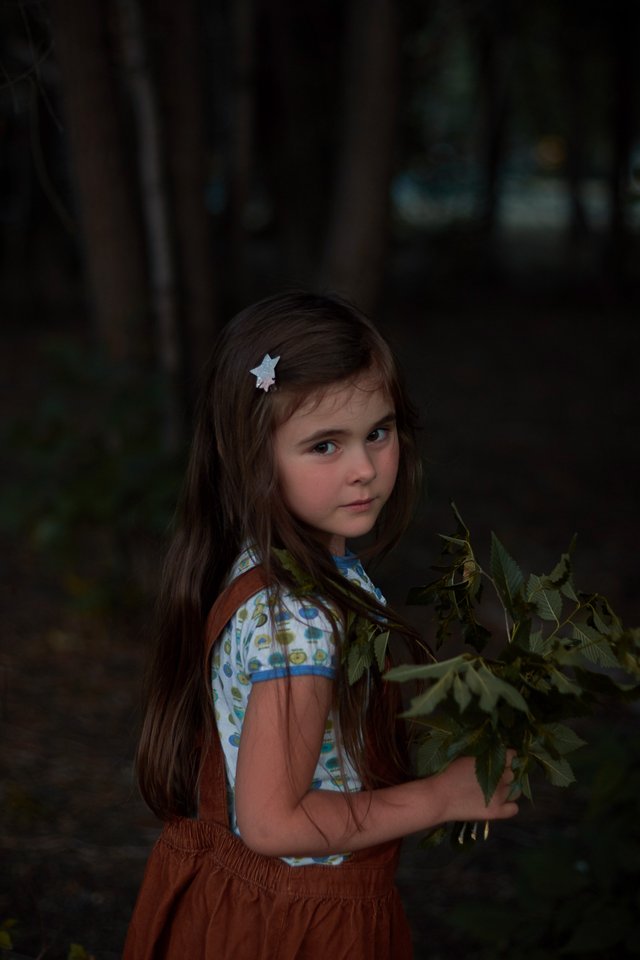 ---
Camera Model:
Camera Lens:
Camera Settings:
Diaphragm f/1.8
Excerpt 1/160 s
ISO 160
Processing:
**
Photos were taken @milaoz
Spend more time with nature, because its moments are priceless
---