I VOTED FOR YOUR WITNESS, SO WHAT OTHER CHANGE ARE YOU GOING TO IMPLEMENT TO YOUR PREVIOUS WAY OF DOING THINGS?
DISCLAIMER:
THE BELOW IS MY OWN OPINION AND JUST LIKE ANY OTHER PERSON, WE ALL ENTITLED TO ONE. IN NO WAY AM I INTENDING TO ATTRACT UNNECESSARY WARS OR COLLISION, ALL THAT I HOPE TO START IS A CONVERSATION TO SEE SOME CHANGE FOR A BETTER STEEM AND STRATEGY TO HOW YOU MIGHT HAVE BEEN OPERATING AND MORE SPECIFICALLY IF YOU'VE BEEN ACTIVELY INVOLVED IN A NY COMMUNITY GROWTH - MY CHALLENGE TO YOU.
The reason why this post starts with a tiny disclaimer is I have seen in the past innocent steemians being wiped off the steem ecosystem for a way I'd have to call (for now) requesting some accountability for people they've voted for. It was a sad read seeing that we the steemians are responsible for each and every witness who's up there the lost and in no way are we supposed to receive backlash for exercising our rights in such a way.
I VOTED FOR:
Here is the more than half of my votes casted on the below witnesses in support of the survival of this chain and in response to the recent attack from the new Boss, Justin.
You should as well go ahead and do the needful, cast your vote and have a say on how the system is run.
@yabapmatt @themarkymark @blocktrades @therealwolf @aggroed @ocd-witness @steempeak @curie @arcange @timcliff @riverhead @quochuy @kevinwong @neoxian @blockbrothers @emrebeyle
This's post main reason
We can agree that in an attempt to stabilize this platform, we kept all our indifference aside and went full guns blazing to take our preferred form of leaders up the ladder. Calls were made across the steem planets 'CAST YOUR VOTES!! SAVE STEEM NOW!!' and as the rightful duty we have, we did it and still we continues to amaze the bad Boss.
BUT
How are their curation efforts?? Wrong beginning of my point but here we go. Are there any roles the above and other are playing n ensuring we have a better steem apart from having their nodes (they earns) running? A duty like that of the few who're building communities and showing massive support to their 'subjects'? Don't get me wrong again, the main aim of them having massive (I mean maaaaaaaaaaaaaaaasive) steem power is to have an efficient system but also be in the curation leagues and lists that shows support towards content creators and not the negative support.
You have a right to correct me, they can not upvote/resteem/create communities all at once since some are as well developing steem tools (actually am gonna upvote all witnesses who have a tool running or even a feature), you are correct but again why should I have an uncurated posts when the fav guys are up the ladder and somehow forgotten the tiny upvotes they received from the many tiny accounts?
LOCAL COMMUNITIES?
Do we have a single witness who's championing towards a massive on boarding to a more specific continent or even country? Am an African so you should be having a rough idea of what exactly am talking about. Point me to that one witness who have been supporting initiatives/creators from this side of the world, None??
This line of thought might end up provoking a bad trail of events, so allow me to bring it to an abrupt end but again check your lists of witnesses to avoid voting a bad person far worse than Justin can ever be.
On my recent post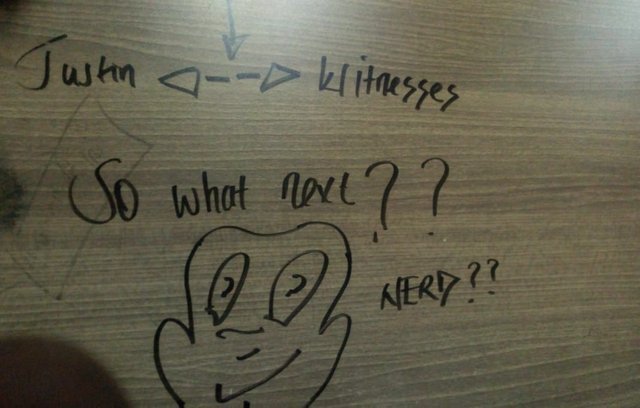 I did try to brainstorm within self what actually evolved around Nerd and Justin's meetup. Go have a read and leT'S sail on a similar if not same boat. Also, leave an upvote to that post if it passes on your worthy-post meter. I don't wana have a zero curated post, sad for me(Am not begging, I said if it sound a legit opinion).
THANKS FOR HAVING AN AUDIENCE WITH ME, GIVE ME YOUR TAKE TOO. Also, I'd like to to see such a post from the philosophers I have come across in this site, hey @nonsowrites and @josediccus and any other person who have a philosophical tool with them, give me your best.
DON'T FORGET TO BE IN A COMMUNITY WHERE YOU NEEDED AND ALSO BELONGS.