Adventure in Portugal #1
Portugal is a country in southern Europe, which in addition to having a lot of tourism also has a lot of history. We are a small country next to the Atlantic Ocean and that is why we are very close to the sea.
We have always been a very adventurous and exploratory people and that is why our story tells how much we explored the world even though it was a small country.
---
Idanha a Velha
In the historic village that centuries ago was powerful Egitânia, a unique collection of monuments and traces of ancient times is preserved. A story through which Romans, Visigoths and Arabs passed, medieval warriors, knights of the Temple and "warlords".
A small village but with a great history. Visiting this village in the summer season, I recommend wearing a hat and being prepared for high temperatures.
---
Senhor da Pedra
The famous Chapel of Senhor da Pedra. In addition to the beautiful view, the chapel has great historical importance and curiosities that make it an unmissable visit. The Chapel of Senhor da Pedra is located on Miramar beach, in the municipality of Vila Nova de Gaia. It was built in 1686 on a rock, between the sea and the strip of sand on the beach. The chapel has a hexagonal shape and has an altar inside. Many say, but without proof, that the Chapel of Senhor da Pedra is the only Church facing away from the sea.
The Chapel of Senhor da Pedra really is amazing leaving Miramar beach with a peaceful and quiet setting.
---
Peniche
Peniche and the sea are inextricably linked. It is one of the largest traditional fishing ports in Portugal and a major Atlantic center for maritime-tourist activities.
The sea remains one of the main points of interest and development and the beaches of Peniche are highly appreciated.
The sea also dominates gastronomic specialties. Therefore, one should not leave Peniche without tasting the stew, seafood rice or sardines roasted in charcoal, always accompanied by wines from the Western region. For dessert, almond sweets are recommended, be it a "Amigo de Peniche" or the cookies called "Estes".
---
Leça da palmeira
With an extensive sand, bathed by the sea of strong undulation, the beach of Leça da Palmeira offers excellent conditions for the practice of surfing, bodyboarding and kitesurfing, especially in its north end, where it will border with Praia do Aterro. Very frequented by young people, this area registers great animation, which extends into the night in the bars and clubs nearby.
---
Visit Portugal!
Images © 2020 @portugalcoin | All Rights Reserved
---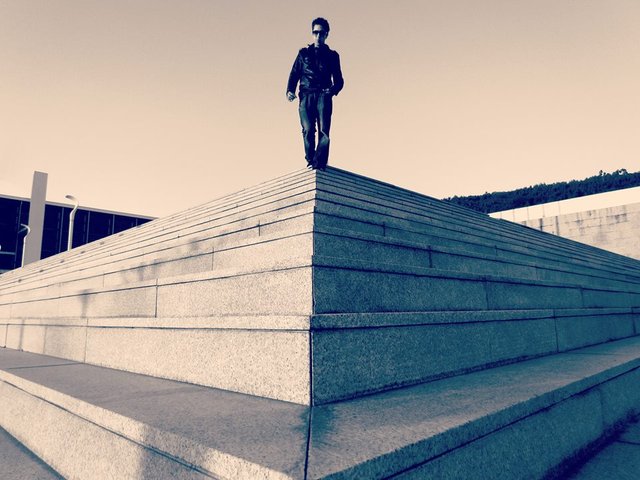 Portugalcoin 🇵🇹
WELCOME to my blog on Steem blockchain. Here you will find several trips I take in Portugal and information about the main monuments, squares, streets, palaces...
Hug from PORTUGAL!
[Steem original]