Portugal - Évora 💀 Capela dos Ossos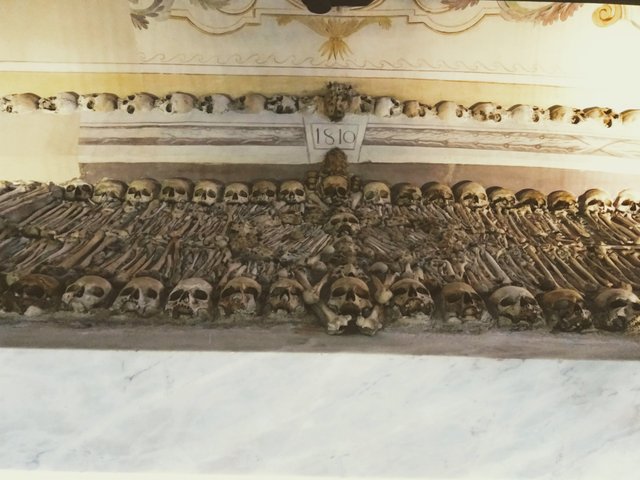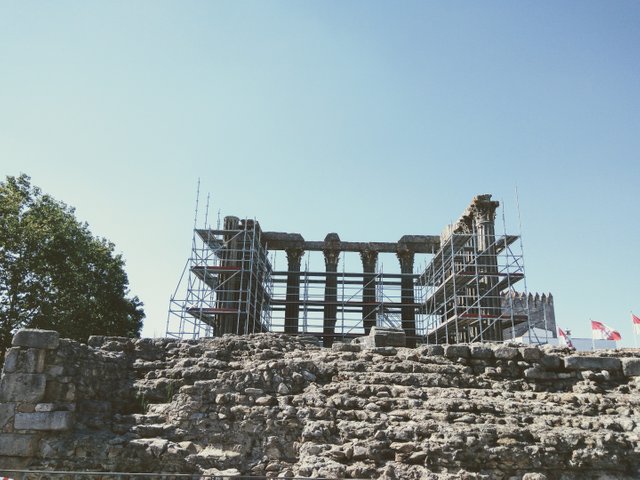 The Capela dos Ossos was built in the XVII century on the initiative of three Franciscan friars whose aim was to convey the message of the transience and fragility of human life. This message is clearly passed on to visitors at the entrance, through the warning: "We bones that we are here, for yours we wait". Deep down, it shows the macabre taste of the Baroque man for necrophilia.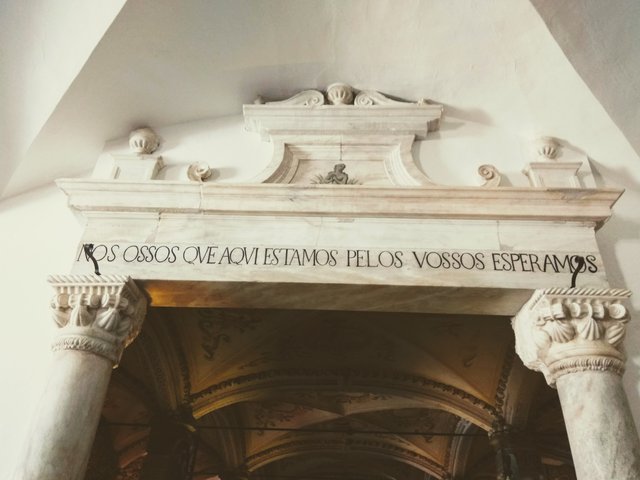 This chapel of skulls and bones was built in the place where the friars' dormitory and reflection room were originally. Natural light strategically enters these rooms only through three small cracks on the left. Its a very dark place!
The walls of the Chapel of Bones and the eight pillars that comprise it are lined with human bones and skulls, carefully arranged, connected by brown cement. The vaults are made of brick plastered in white and painted with motifs that symbolize or allude to death. In addition to the bones, the Chapel of Bones is also decorated with statues of a religious nature and a Renaissance and Baroque style painting.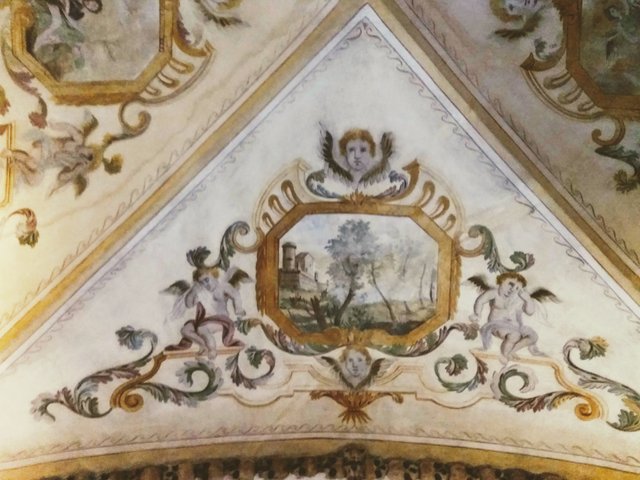 The Chapel of Bones is a monument of penitential architecture. Dedicated to Senhor dos Passos, an image known to the people of Éboros as Senhor Jesus da Casa dos Ossos. This image represents in an impressive and vivid way the suffering of Christ in his walk to the Calvary with the cross on his back.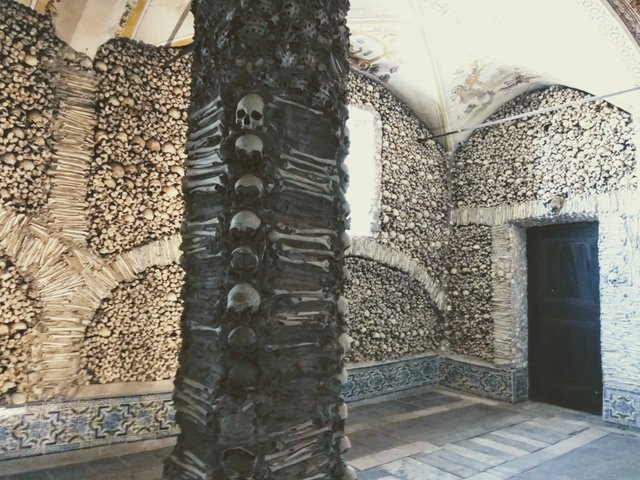 A chapel full of bones can be sinister. It may even be thought that it is impossible for such a place to exist. But there is! And… visiting Évora without visiting the Chapel of Bones does not make sense.
This is an out of this world experience that is worth living and sharing with others.
---
Have you visited this place?
---
Article & Images © 2020 @portugalcoin | All Rights Reserved
---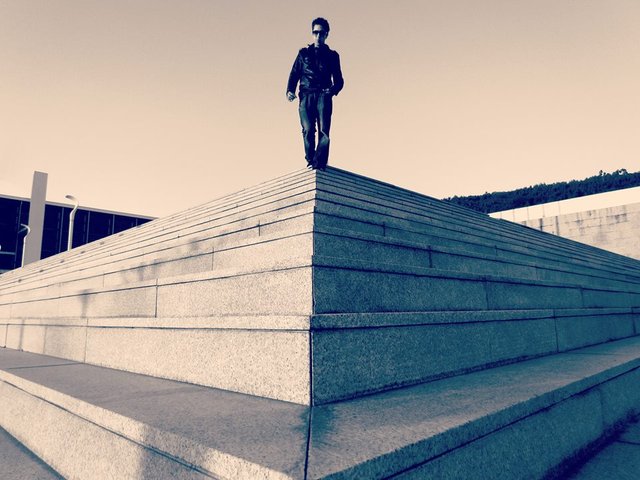 Portugalcoin 🇵🇹
WELCOME to my blog on Steem blockchain. Here you will find several trips I take in Portugal and information about the main monuments, squares, streets, palaces...
Hug from PORTUGAL!
[Steem original]