When trees turn yellow...
Everyone knows from childhood that if the trees turn yellow , it means that autumn has come . But not in Spain.
Here, where the trees are green all year round, there is a short but very bright time when the trees actually turn yellow. It's SPRING.
The period when the Mimosa blooms.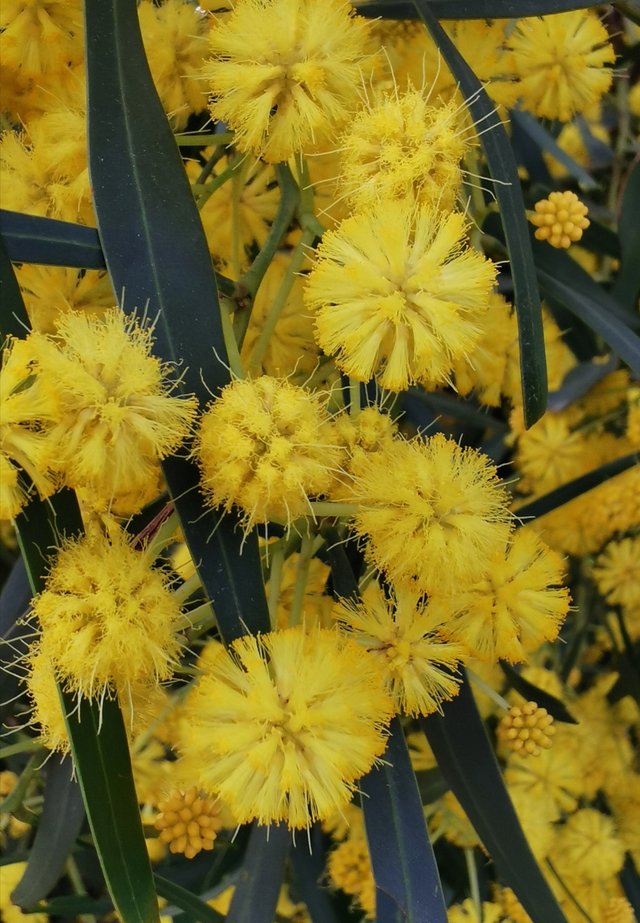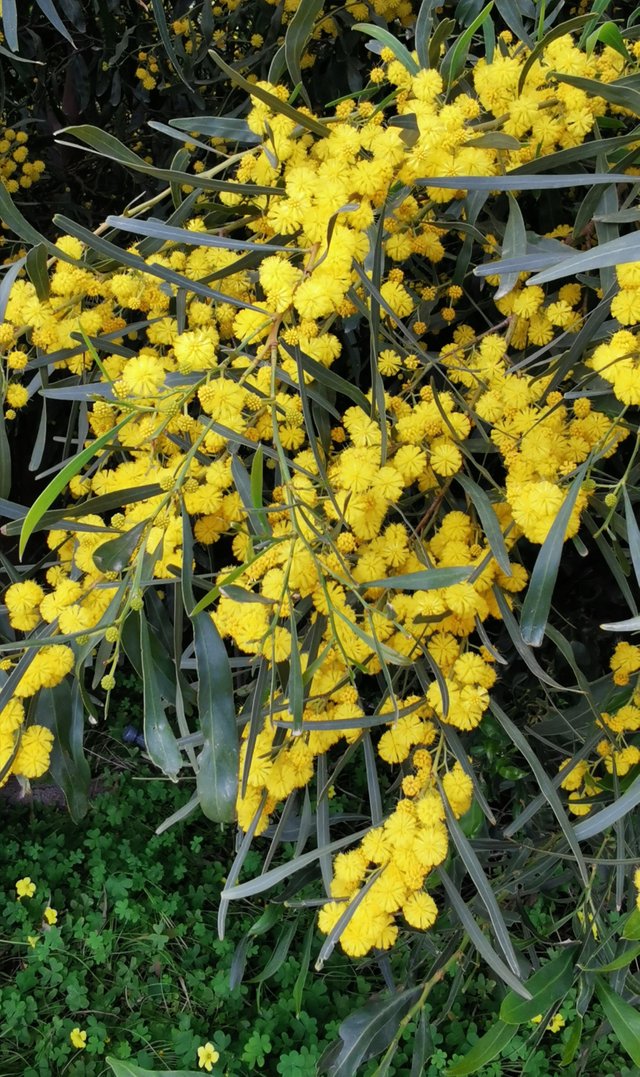 Everything to the horizon is covered in yellow.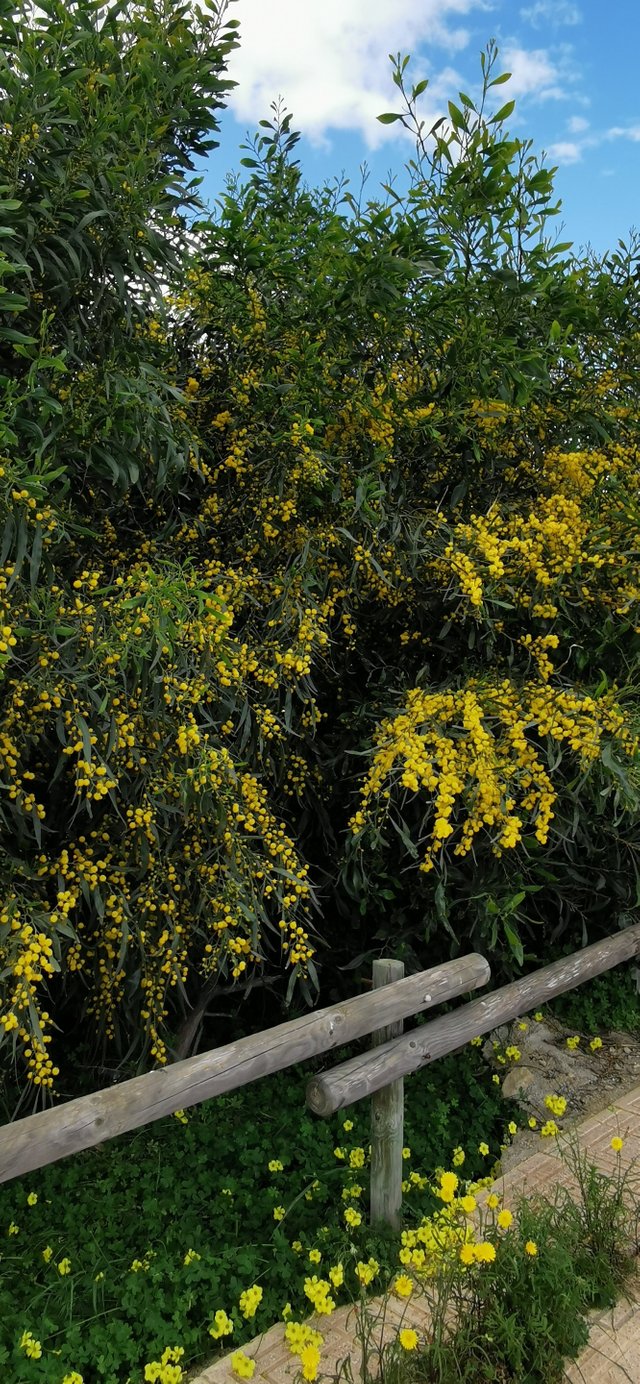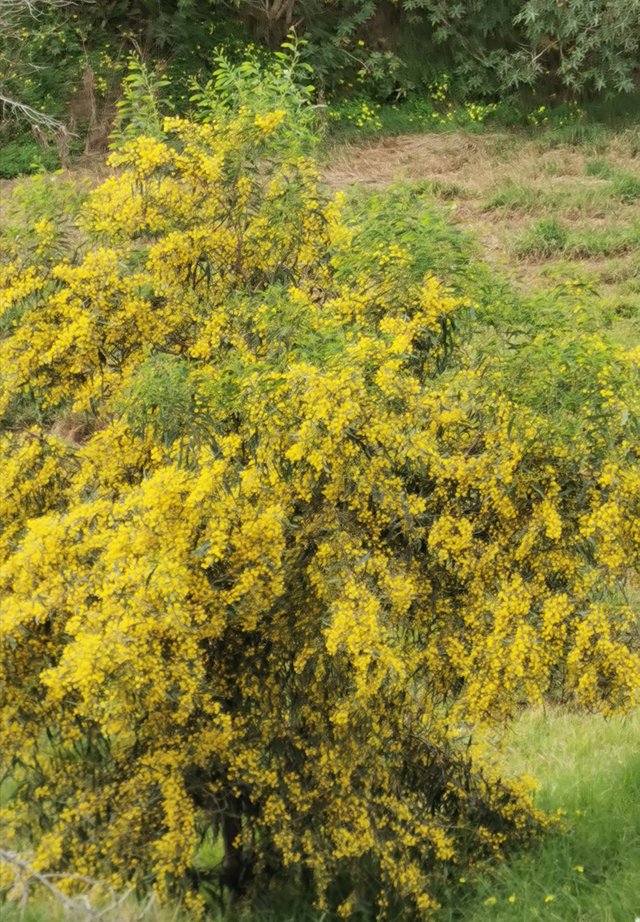 But soon the summer will come and everything will be colored and green again