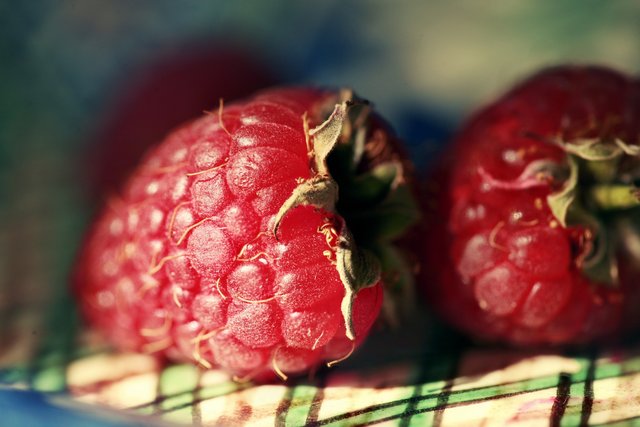 my entry to '52 weeks' contest by @wwwiebe
( the initial post & rules , all 52 prompts, this week entry )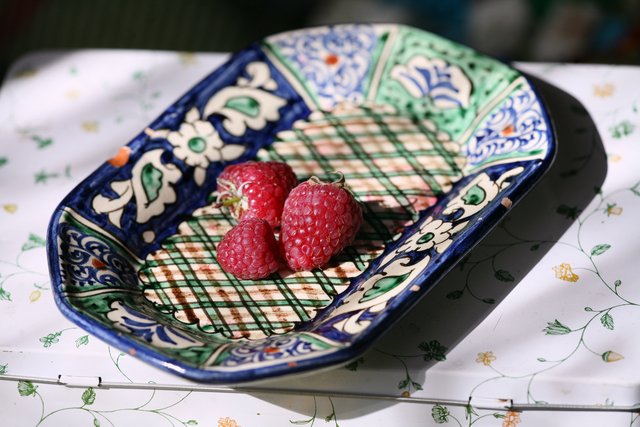 This week prompt was 'Macro', so I decided to make a focus stake of a few macro shots I did last summer. A splendid raspberry, isnt it? Taken with Canon 5D, Sigma 150mm tele, no tripod / artificial lighting (just a punch of x-processing effect added in pShop).
---
Also it is my 1st post to the new Steemit community: GEMS... and with this post I'm doing a little PR and raise awareness about it.
Those who follow me a while may know that I am not a big fan of shooting food or cooking recipes (simply: I cant do it well!), probably with this one exception of macro. When I'm feeling attacked by a harsh inspiration, of course I do shoot food object... and here are some examples. Some of these macros I have shared, sometimes in alter takes, thru the nTopaz app -- and I should note I was left pretty disencouraged getting close-to-zero curation, I believe this is a decent efforts, worth a bit more rewarding...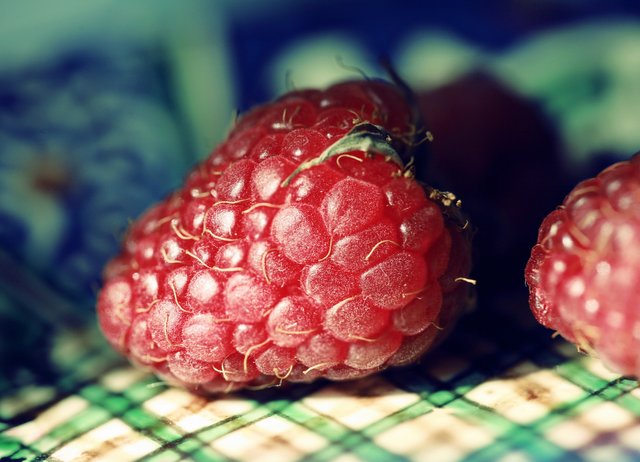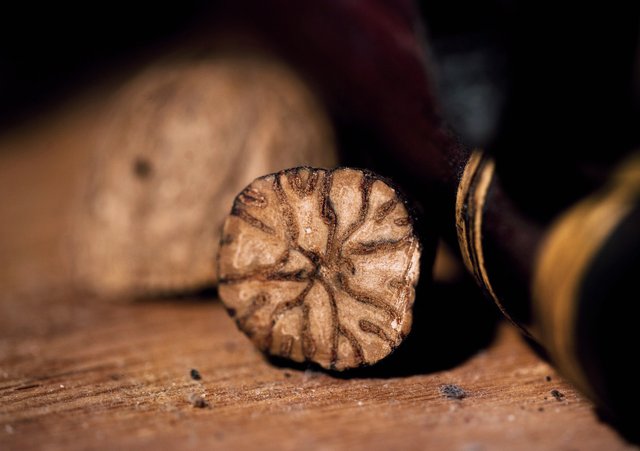 A nutmeg. (Same setup, except a halogen lighting; no focus stacking applied here) .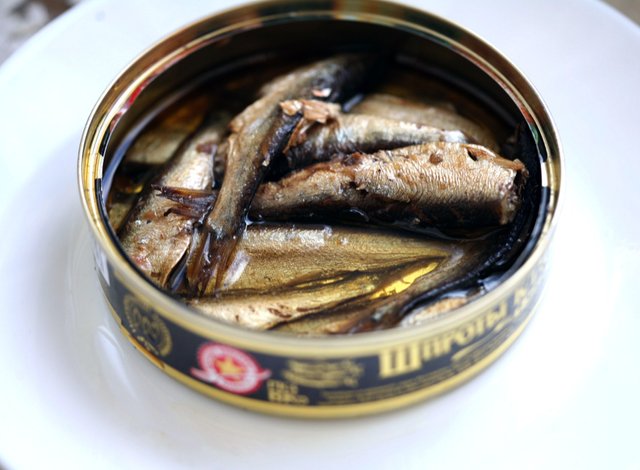 Anchovies! Served me as a breakfast a while ago.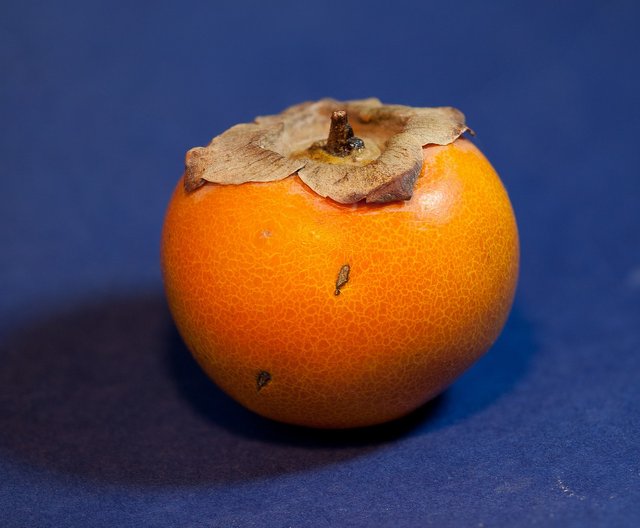 Persimmons -- I love everything about them, except their taste. Which I simply dont tolerate :)) Sounds stupid, but things like that do happen... Especially I love to watch it (every other edition is different, personal, unique -- its a pure magic!) and to hold in my hands... and to take pictures, of course. This was my 1st experience (a happy one!) in the focus stacking technology, by the way..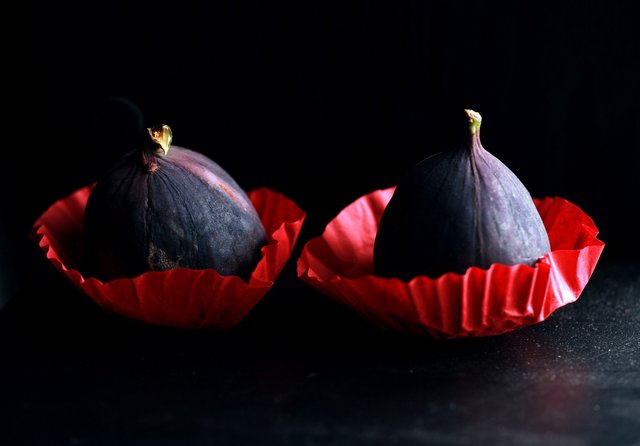 Here are some figs -- my attempt to do portrait 'in a low-key'. Natural lighting and no focus stack here.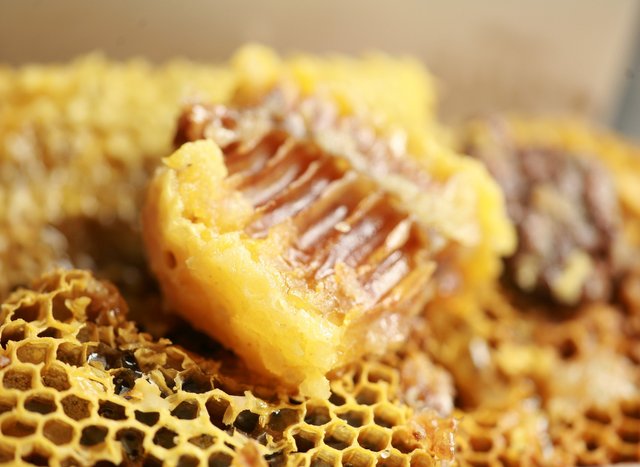 Honey and nuts -- best natural food ever!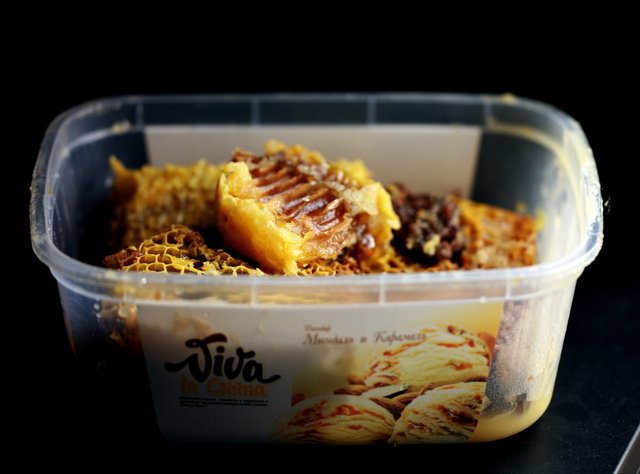 If looking at this photo, you will feel irresistable desire to throw away your McDonalds burger, and instead of it getting honey and nuts and other natural food, I will feel my mission accomplished!