St. Paddy's Day: Late Night Visitor
Top of the morning to ye all on this fine March 17.
I'm wearing a green t-shirt so the joke-loving leprechauns can't see me and play pranks. It's a tradition that if you wear the green you are invisible to them and they won't pinch you.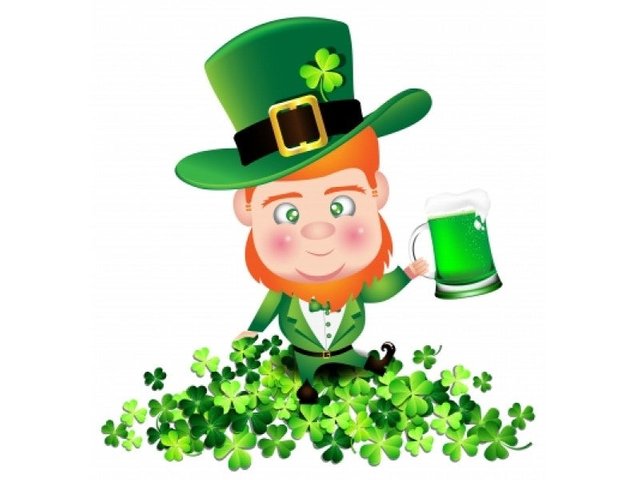 Source
.
Thoughts of my mother swirl through my head today. She was from Co, Mayo, Ireland.
I go about the house singing,
🎶If your mother comes from Ireland ~then there's something in you Irish.🎶
source


I want to tell you about a visitor who lifted my spirits one St. Patrick's Day evening.
A Wonderful Surprise Visitor


St. Patrick's Day evening, March 17, 2016 was a strange and most delightful one. We had record snowfall all winter and huge piles of it still covered the ground this late in the season.
It was after 9 O'clock that evening, Hubby had gone to bed and I, the nighthawk, decided to do some baking.
I was putting ingredients together and feeling down thinking of my mother, who had passed thirty years ago. She loved St. Patrick's Day and enjoyed the Irish songs played on the radio.
For some reason I couldn't shake the sadness and the more I sang the Irish songs, the more I got the blues.
Suddenly my attention was drawn towards the large kitchen window and to the outside deck.
"Is that an animal on the snowbank? I must be seeing things!"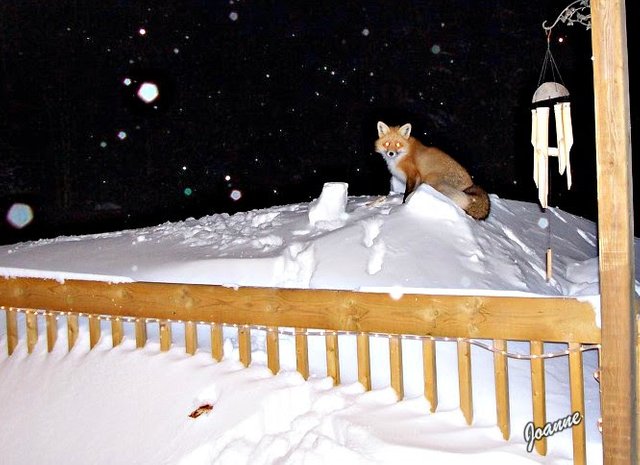 I stared out the window for a minute or two to be sure my eyes weren't playing tricks on me.
My next thought was to grab my old kodak digital camera and take a photo of the beautiful mysterious red fox sitting so patiently on top of the snow.
I needed proof for it's not everyday a wild animal waits outside and stares at you through the window.
Hubby would never believe there was a fox sitting on the snowbank!
I stepped outside and snapped this photo. The fox, a wild animal, was not afraid and stayed on the snowbank as I talked to him. He wagged his gorgeous fluffy tail as if he understood.
It was a magical night. Although it looks like snow coming down, it was not snowing. There were stars in the sky and the air was full of orbs.
The fox later on in the springtime.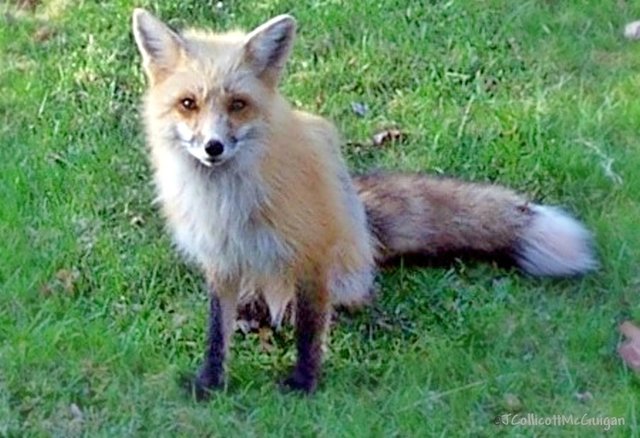 The fox kept coming to visit for a couple months and I would play with him and give him some food.
He looks smaller in this photo because his fur coat is not as thick in the warmth of the spring weather.
I don't know why the fox stopped visiting. I hope something terrible didn't happen to him.
Perhaps the fox was a leprechaun or fairy in disguise who was only to visit for a little while.
I will never forget St. Paddy's Day of 2016 and the wonderful furry visitor who lifted my spirits.
---
☘️ ☘️ ☘️
---
I mentioned the visit of the beautiful red fox 🦊 in a post a couple years ago.
Photos and Text @redheadpei unless otherwise sourced.
Location: Prince Edward Island,Canada
---
☘️ Have a great day and if your are not self-isolating - celebrate with a glass of green beer! ☘️
---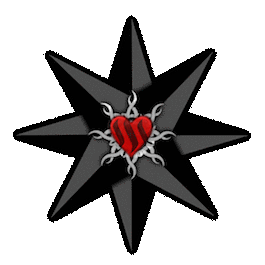 #thealliance



hive-114105
Animated Banner Created By @zord189