Family History and the 2020 Census of the U.S.A.
As required by the U. S. Constitution, a census of the American people is conducted every 10 years. Here in the Spring of 2020, it is now actively underway for the 24th time in the history of our country.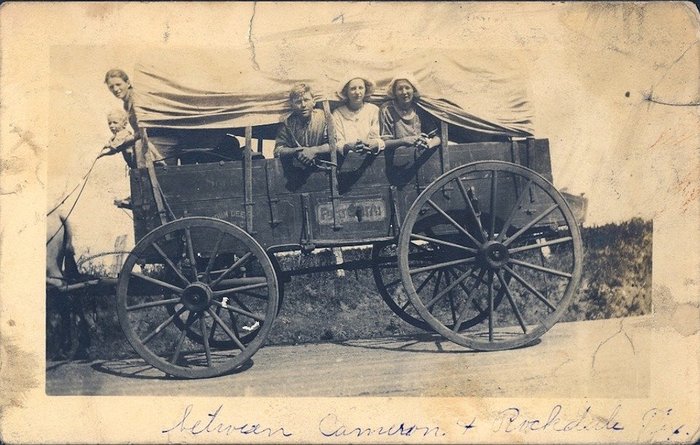 Source: Creator pgbsimon on Pixabay
You may find some value, dear reader, in learning a little bit more about why this is done and the historical value of it. For example, following your people's migration routes as they started on the eastern seaboard of America and headed out to resettle on the western frontier.
First, we'll get the most fundamental "why?" for conducting a census of the people out of the way. It is for the "apportionment" of each state's representation in the "lower" chamber of Congress - the U. S. House of Representatives. That is, to determine the number of House members according to the proportion of the population of each state to the total population of the United States.
So, does the census stop with simply a count of the people? No! Varying every 10 years as to the details, there was a significant amount of additional information gathered which, at times, has been controversial. Specifically, the constitutionality of asking American citizens to provide it! 😒
Setting the politics of what is requested aside, the information captured by this historic process is remarkable for providing a "snapshot in time" of every family in America.
Let's take a closer look.

Brief History of the U. S. Census
On 21 June 1788, the United States Constitution was ratified. In it, Article 1, Section 2 calls for a census of the people to be completed every 10 years.
Some historical highlights:
With the first census required to be completed within 3 years of the ratification of the Constitution, Congress decided it would be completed in 1790. And every 10 years thereafter ...


The information in the census records of 1790 to 1840 is very basic. Only the head of household's name is listed. Other members are listed as counts inside age ranges classified under male and female, as shown in this example from the 1830 Census:
. Relationship to the head of household was not provided, as there is no place to record it.


The 1850 Census captured, for the first time, every member of each household and their names, ages, where born and their relationship to the head of the household. This has been true in every Census since.


Almost the entire 1890 census of the United States was destroyed in a warehouse fire in 1921. So many, many county courthouse and other records have met a similar fate. Forever lost ...


The 1900 Census is a family historian favorite. Since Congress wanted to have a much better idea of the emigration history of American citizens, it has details about when and from where they emigrated. It also shows the month, as well as year of birth.


For those interested, the varying details captured in the U. S. Census records, from 1850 to 1930, are captured here.


Volumes have been written about the massive effort expended literally over generations to convert all of these handwritten sheets into usable information for family history research. Examples of the challenges faced:



The quality and legibility of the handwriting of the census taker. Accurately deciphering it often requires painstaking examination of many other records written in the same handwriting.


The quality and condition of the original sheet of paper, i.e. was it marred in any way.


The quality and resolution of the copies of these original sheets of paper. And the transition, over time, of these copies from one format type to something better.


The accuracy of the original information, e.g. how well could the census taker spell? Particularly of names from a different nationality than his own? To deal with spelling issues, a whole system was created to resolve them - the Soundex System.



Census records are very valuable records family historians. As a matter of law, however, they have to wait to see them, as they are sealed for 72 years - the "72-Year Rule". This rule was implemented to protect the privacy of American citizens while living.


________________________
One of my favorite hobbies, pursued off and on for over 40 years, is family history research. In America, there are few records more valuable than census records to track down your family's history. Especially as a starting point.
Let's take a look at some examples from my family history: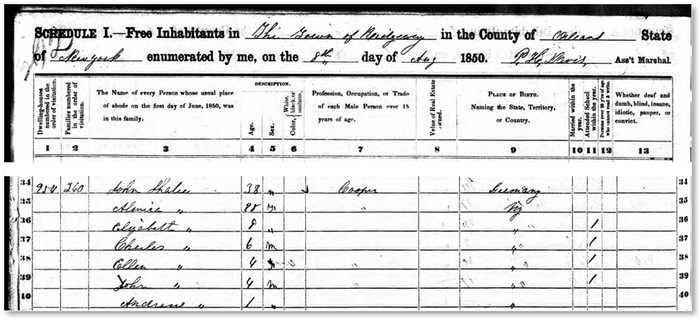 1850 Census: Family in Ridgeway, New York, ~ 10 miles(16 km) south of Lake Ontario
The 1850 Census is as far back as we can go and know we have the right person. As stated above, it was the first one showing every name in the household, along with their age, as well as their relationship to head of the household!
Finding this family on this record in 1850 was one of the most expensive discoveries I made in my years of family history research! Allowing me to clear another "brick wall," in the family tree.


The father was born in Germany. He was working as a cooper, a common trade in that era. Particularly among German immigrants.


The mother and all of the children were native New Yorkers.


Fun fact: On the 2010 U. S. Census, the population of Ridgeway was 6,780.



1900 Census: Family in Liberty, Nebraska, ~ 70 miles (113 km) east of the Missouri River
As mentioned above, the 1900 Census is a favorite of family historians due to the wealth of information it contains - 28 fields of info vs. 13 fields in 1850.
The father was born in Germany, in November 1852. He had emigrated to America in 1882. Confirmed by showing he had been in America for 18 years.


He supported his family as a painter and wall paper hanger.


The mother was born to a pioneering family in Iowa. All of the children were born in Nebraska.


Fun fact: On the 2010 U. S. Census, the population of Liberty was 76! 🙂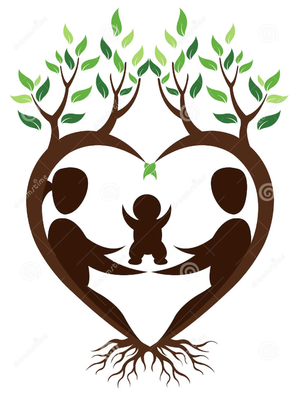 Source: Creator Blue Sky on DreamsTime
In family history research, we talk about the idea of "streams of life" coming together when two people marry. In the case of the two families above, the son of the man in the 1900 image married the granddaughter of the little 4-year old girl in the 1850 image. They were married on 11 April 1921 in Ventura County, California, some time after he returned home from World War I.
Human Interest Note: A prized family possession are the poignant letters between this man and his father shown in the 1900 image above, during the time he served in World War I. Who was he fighting? Against the Germans, the homeland of his father ...
________________________
Should you ever develop an interest in your family history, dear reader, at least here in America, there is hardly a better place to start than to try and locate your ancestors on our country's census records. If you do and ever have questions, please feel free to ask. I will be happy to do what I can to help you!

2020 Census of the United States of America
The 2020 Census is the first time in American history when this duty can be completed electronically. Saving a great deal of time and expense. Coincidentally, in our crazy "COVID-19 world," it also provides the means to fulfill this obligation and never leave your home.
Here are some highlights of what I experienced, to meet the requested April 1st deadline:
Official notification was dated March 12th:



Right on the envelope, they get your attention, so you don't throw it out as junk mail:



Inside they "warm it up" a bit, referencing an "invitation" to fulfill this important obligation:

Notice historically the single most important reason for the census is listed third, while the "benefits" to which you are "entitled" is listed first! 😒

Your Census ID is your own unique household identifier in the massive government database, into which you are being asked to enter your personal information. Not to worry, it will be kept confidential ... 😏


The letter concludes with reinforcing how important it is that it be done. The "invitation" is now back to being required by law. If you don't comply, they will come to your home!


In addition to English, the accompanying instructions are in Spanish, Chinese, Vietnamese, Korean, Russian, Arabic, Tagalog, Polish, French, Haitian Creole, Portugese, and Japanese. It would be interesting to know the history of how these languages were chosen.



As we can see above, instructions are to browse to https://my2020census.gov and log-in with the 12-digit Census ID provided. We note at the top of the screen:



On the left, they address everyone's concern about security and privacy:



On the right, they provide a list of the available languages, as detailed above:






Once inside, the questions asked were disturbing to me, as far as how much detail was requested. For example:



My telephone number!? What on earth does that have to do with counting me and my beloved for enumeration purposes?


Not just the year of our birth, but our birthdates? What possible reason for this level of detail in a count of the people? Is this going to be used in some cross-check database, for other purposes?


When answering the relationship to the head of household, by the option list provided, determining the sexual preferences of the American people? Why? 😒


Very detailed info requested for answering what our race was and whether or not we were Hispanic ...



What was not asked? An essential detail in family history research is learning where a person was born, as well as when. For the first time, this question was not asked!? 👎



2020 is the 5th U. S. Census for which I have been responsible to enter the requested information, for myself and my family. Fun fact: We are recorded in 4 different states in the West, during that time! 🙂
________________________
The 2020 U.S. Census represents a "whole new world," when it comes to family history research in the future. If you've never done it, just look at the examples of the old census records above and try to imagine the time required to painstakingly scroll through these, on a microfilm reader, and try to decipher the handwriting of the census taker.
Not anymore. There will no longer be images of a handwritten page to look at! At least not for (presumably) the vast majority of the American people who entered their 2020 Census information online, as they were requested. Their personal census information is now housed in a massive government database.
Future searches for information to add branches to your family tree will be based on querying a database. Assuming the "72-Year Rule" holds up, it is not something I will experience. But for the sake of those who come after me, I can only imagine the powerful benefit this will provide to them.

Closing
There you have it, dear reader. A little glimpse into this vital part of both America's political processes, as well as its history. If you have similar processes in your country, I'd be very interested in hearing whatever details you may wish to share in the comments.
I hope you have enjoyed it. I'd love to hear any feedback you may be inspired to provide.
Until "next time," all the best to you for a better tomorrow, as we all work together to build up our Steem Communities and add increasing value to our Steem blockchain! 👍 😊
Respectfully,
Steemian @roleerob
Posted using SteemPeak and "immutably enshrined" in the Steem blockchain on Monday, 11 May 2020!



SteemPeak: An awesome interface for our Steem blockchain.
This account is protected by @dustsweeper