Uprooted ... 👋 Final Post on Steem?
Have you ever considered what it takes to uproot a tree? Particularly an older, well-established tree? Whatever your answer, dear reader, I think we can both agree it takes a major event to bring it down.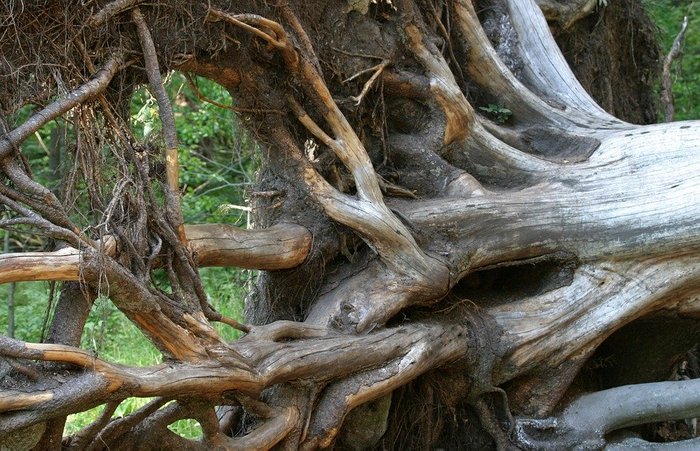 Source: Creator tassilo111 on Pixabay
As the title of this post indicates, I ask this question in opening what may turn out to be the final post I will write on the Steem blockchain. After working steadily for over two years, to add value to it.
What has brought me to this point in time?

Matter of Principle
"It is a matter of principle" are more than words to me. Since the "Valentine's Day Surprise" for almost all of us, the justification for all of the resulting "back and forth" between the two sides of the Steem <=> Hive blockchain "wars" leaves me cold. I have consistently maintained that I support neither side in all that has unfolded.
The implementation of HF 23, however, was at least one step too far for this account.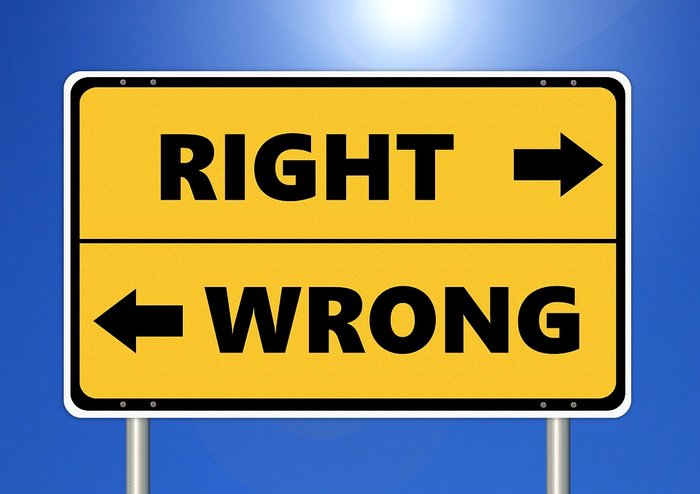 Source: Creator Tumisu on Pixabay
In my Two Year Anniversary post, I wrote this:
"... A central feature of it being witness to the "human condition" response to the reality there is now only one stakeholder who really matters. In turn, this outcome is based on the "Achilles heel" created by this blockchain's original "ninja-mined stake" ..."

"There are still people with whom I have developed relationships I value. Some of whom have chosen to focus their primary efforts on the Steem blockchain. And who I still wish to support, in spite of what I have written above."

"So ..."

"For now, I have remained powered up and active on both. If forced to choose, that is not expected to be a difficult decision. I will likely move all of my efforts to the H~i~v~e blockchain."
While I had my private doubts about making it to the end of Year Three, I had no idea that days later, the malignant intent behind HF 23 would be carried out.
This new low and the lack of integrity on the part of both sides of the escalating conflict between the two brought me very reluctantly to this decision: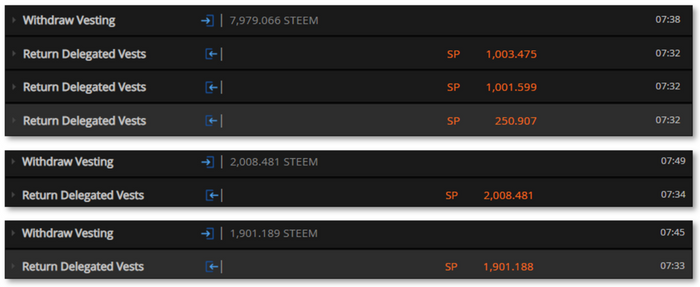 Source: The "indispensible" Steem app, SteemWorld, created by (now) top Witness @steemchiller
on Monday, 25 May 2020
Unless and until there are dramatic changes and improvements in the Steem blockchain, I am done with investing my limited time in creating content for it.

Being Pragmatic
Beyond the matter of principle, there is the pragmatic reality of the consequences of all the "back and forth" between the two sides of the Steem <=> Hive blockchain "wars." Which we might refer to as the "collateral damage" that is one of the inevitable consequences of "war."
That is the split of energy and effort between the two blockchains. Specifically, the innocent bystanders caught up in the midst of the mess. Most of which has led to people having to choose between one or the other ...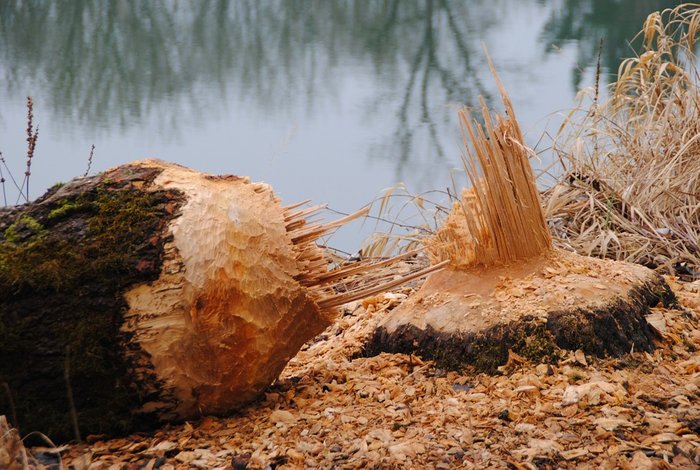 Source: Creator tassilo111 on Pixabay
How do we put a cost on the damage to relationships built over time? I do not pretend to be wise enough to answer. But, at least for me, it is considerable and one of the very sad outcomes of all that has taken place.
Add to this the cost in time and effort of trying to reestablish oneself on the "new and improved" Steem blockchain and it is prohibitive for this Steemian. To say nothing of my opinion of the ROI on even attempting it.
So ... Here we are! 👋

Closing
With one more remaining powerdown to complete, my own investment into the Steem blockchain will soon come to an end. Setting aside the financial aspects of this "social experiment," I would like to close with a "reach out" to those with whom I have engaged "in here," for over two years.
Beyond my imagination of what it might come to represent, I have greatly enjoyed the opportunity to engage with others all over the world, for over two years now. While I will no longer be in a position to provide any financial support, I will still "drop in" to see how it is going and for comments, from time to time.
I will maintain just enough RCs (Resource Credits) to ensure my ability to keep in touch is not hurt. As always, I welcome the opportunity to hear from others. Leave whatever comments you may be inspired to provide below and I will respond, as time permits.
Leaving with no bad thoughts or ill intent toward those of you innocent bystanders choosing to faithfully labor on "in here," I wish you all the best, for a better tomorrow.
Respectfully,
Steemian @roleerob
Posted using SteemPeak and "immutably enshrined" in the Steem blockchain on Saturday, 20 June 2020!


Two Years of Adding Value to the Steem Blockchain:
Lead Image
Title, Link, & Summary
🎂 💥 Two Years on the Steem Blockchain! 💥 🎂

My anniversary post contains a classified index, with thumbnail images and links, to every post I have written along the way on my 2-year "journey."
Update, Month 24: 💥 2nd Annual Highlights Edition! 💥

A "companion" to the post above, this post contains statistics and highlights associated with my 2-year "journey."
Minority Report: Justin Sun, TRON, and our STEEM Blockchain

My "minority report" view of all that had transpired in the Steem <=> Hive blockchain "wars," up to Tuesday, 3 March 2020. After which time, what had already been bad got significantly worse ...
This account is protected by @dustsweeper