Protocol Gravity by $WAVES integrates with $MATIC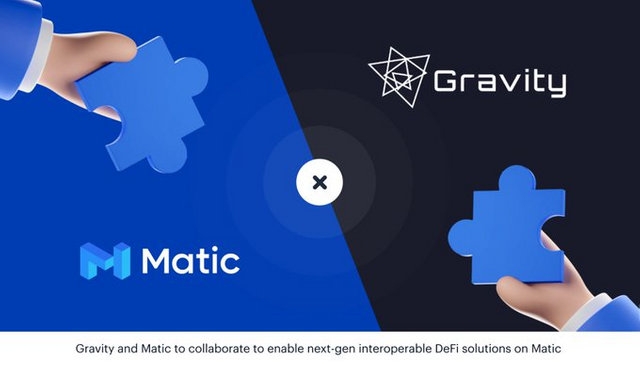 Source
First $WAVES made a splash this week introducing WAVES ERC-20 gateway and now just a few days later they are announcing a partnership with $MATIC Network. Things are starting to get exciting, when you hold these $alts forever and all of a sudden different partnerships come together, you would think it would be good for price moving forward. Couldn't help but notice a few big traders on Twitter talking about MATIC.
Here are a few statements on Twitter:
Waves partners with @maticnetwork, integrating it into @ProtocolGravity to build new-generation cross-chain opportunities and encourage broader #DeFi adoption.
Integration with Gravity means Matic will get access to oracles that retrieve data from other blockchains and APIs, facilitating interaction between Matic and other blockchain ecosystems. This will pave the way for creating next-gen interoperable applications on Matic.