$LTC grinding up slowly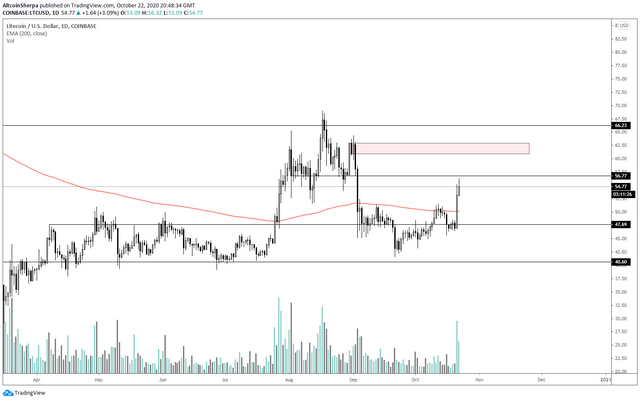 Source
The majors are doing well with $BTC raging lately. Some of the $alts have been beaten down badly but coins like $ETH, $LINK and $LTC have been doing quite well. Litecoin just sits there forever range bound and then all of a sudden starts ripping, it's awesome to see tbh.
It's like a sign from the crypto gods that we're about to start pumping. I've always heard $DOGE coin was an early indicator years ago, once DOGE started moving so did the rest of the market. Maybe that is what we're seeing here with LTC. Maybe I'm a bit too optimistic though, either way it's nice to see it rip.
Over the past week it's made a low of 46.28 and a high of 58.33, right now it's trading at around 57.87.