I sell renminbi Coin - Vendo moneda renminbi (China) {Eng-Esp}
I sell renminbi coin, do you know it? CHINA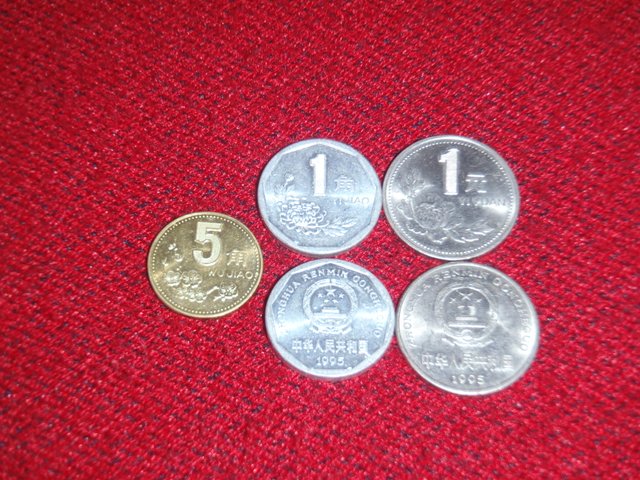 The renminbi is the legal tender of the People's Republic of China when mentioned its sound means "people's currency".
The yuan is the basic unit of the renminbi, the name by which the currency is also known. Each yuan is divided into ten jiao or mao.
As China is a global power, its currency is becoming increasingly important on the international stage. It is therefore important to understand the differences between the yuan and the renminbi. In reality, the yuan and renminbi refer to the same currency. The difference is that "renminbi" is the official name of the currency and "yuan" is the unit of the currency. Thus, for example, prices are given in yuan and never in "renminbi".
How did I get my hands on these coins?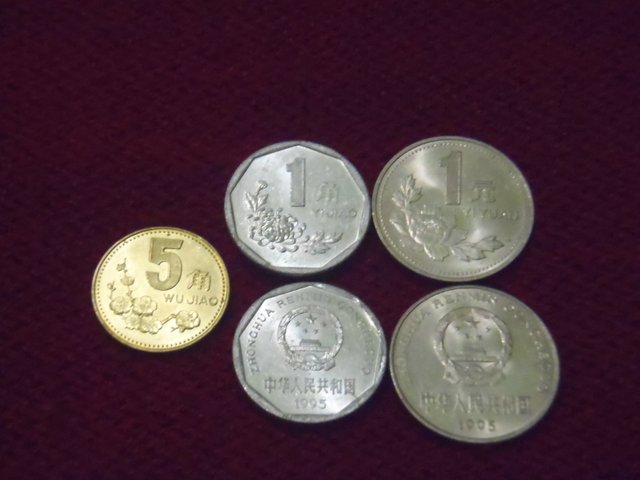 These coins are in my possession since 24 years ago when my father traveled to China for work reasons and was in that extraordinary country for two months, as a souvenir as a travel gift he brought some coins that now I would like to circulate and give them to someone else who wants them.
Maybe they do not have great collectible value because they are not so old but if someone is interested I would like to know at what price I can sell them.
Dear community I would be grateful if you guide me about the price I should sell it and if you are interested we can reach an agreement 😁🤣🤗.
---
En Español
---
Vendo moneda renminbi ¿la conoces? CHINA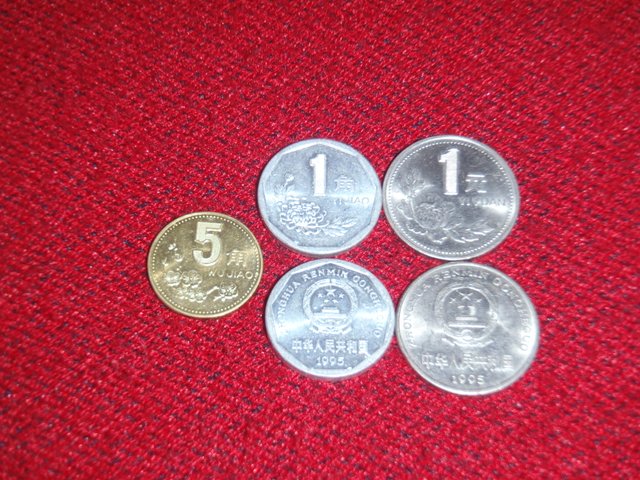 El renminbi es la moneda de curso legal la República Popular China cuando se menciona su sonido literalmente significa «moneda del pueblo»
El yuan es la unidad básica del renminbi, nombre por el que también se conoce a la moneda. Cada yuan se fracciona en diez jiao o mao.
Siendo China una potencia de alcance mundial, su moneda cobra cada vez mayor importancia en el escenario internacional. Por ello, es importante comprender las diferencias entre el yuan y el renminbi. En realidad, el yuan y el renminbi hacen referencia a la misma moneda. La diferencia es que "renminbi" es el nombre oficial de la moneda y "yuan" la unidad de esta. Así, por ejemplo, los precios se dan en yuanes y nunca en "renminbis".
¿Como llegaron estas monedas a mis manos?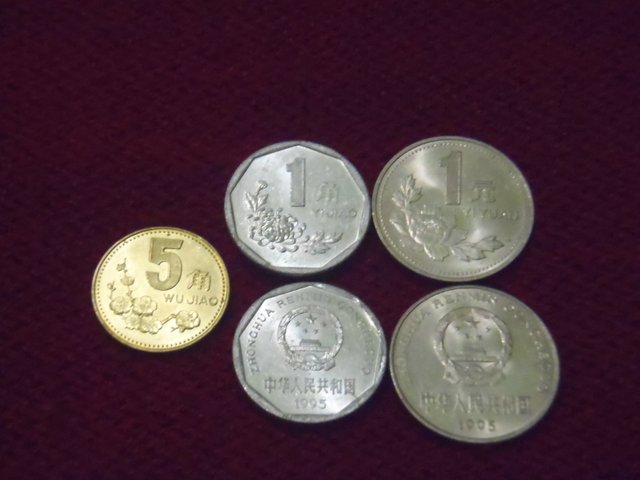 Estas monedas están mi poder desde hace 24 años cuando mi papá viajo a China por razones laborales y estuvo en ese extraordinario país por dos meses, de recuerdo como regalo de viaje trajo algunas monedas que ahora quisiera circularas y dárselas a otra persona que las quiera.
Tal vez no tengan gran valor coleccionable porque no son tan antiguas pero si aparece algún interesado me gustaría saber a que precio puedo venderla.
Querida comunidad estaría agradecida si me orientan sobre el precio que debería venderla y si están interesados podemos llegar a un acuerdo 😁🤣🤗