ENG/ DEU Steem Camp 2021 - Informationen zum Ablauf & Teilnehmerliste | DEU Steem Camp 2021 - Information about the schedule & list of participants
Hier werden nach und nach alle aufgelistet die Interesse am Besuch des Steem Camps 2021 haben.
Ich werde auch in meinen Facebook-Gruppen die über 200.000 Mitglieder beheimaten sowie im gesamten Netzwerk von NesoMi das eine Leserschaft von ca. einer halben Million hat über die Veranstaltung berichten. Da ich auch einige Kontakte zur Presse und TV und Rundfunkanstalten habe, werde ich auch, denen eine Mitteilung über das Event zukommen lassen.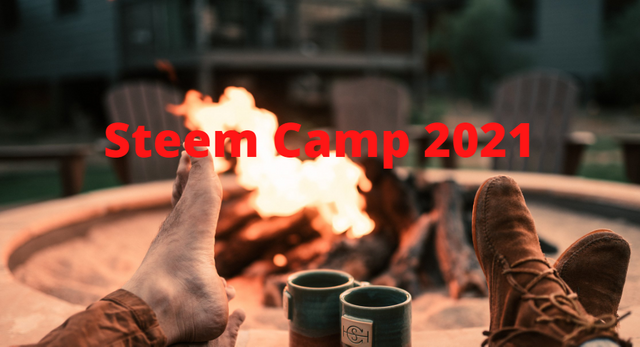 Es sind ja auch interessiert am Thema Blockchain Technologie in Bezug auf social Media dann Willkommen. Hier kann man dann ja an einem Tag auch die ein oder andere Diskussionsrunde abhalten und über seine Erfahrungen sprechen.
Natürlich wäre es schön, wenn die Veranstaltung einige Sponsoren findet, sodass die Teilnehmer unentgeltlich das Steem Camp besuchen können. Der @balte spendiert ein Spanferkel für bis zu 30 Personen und @nesomi stellt die Unterkünfte und das Gelände unentgeltlich zur Verfügung.
Auch Tagge ich hier immer Mitglieder von Steem das sie informiert sind über den aktuellen Stand und das sie vielleicht auch eine Teilnahme in Betracht ziehen. Die Liste habe ich nur auf die schnelle zusammengeklickt. Bitte vervollständigt sie in dem ihr die Leute in einem Kommentar unter dem Beitrag Taggt. Die Namen werden dann hier übernommen. Die Liste wird Alphabetisch dargestellt.
Alle Einnahmen aus dem Beiträgen von dem Account werden zu 100 % der Finanzierung des Steem Camps 2021 zur Verfügung gestellt.
@chriddi @cultus-forex @der-prophet @iggib @ivonne @kryptodenno @reiseamateur @seo-boss @steemchiller @steemcurator01 @trafalgar
ENG:
Here I will gradually list all those who are interested in attending the Steem Camp 2021.
I will also report on the event in my Facebook groups, which are home to over 200,000 members, as well as in the entire NesoMi network, which has a readership of about half a million. Since I also have some contacts to the press and TV and radio stations, I will also send them a message about the event.
There are also interested in the topic of blockchain technology in relation to social media then welcome. Here you can then yes on a day also hold the one or other discussion round and talk about his experiences.
Of course, it would be nice if the event finds some sponsors, so that the participants can visit the Steem Camp free of charge. The @balte donates a suckling pig for up to 30 people and @nesomi provides the accommodations and the area free of charge.
Also I always tag members of Steem here that they are informed about the current status and that they might also consider a participation. The list I have only clicked together on the quick. Please complete it by tagging the people in a comment below the post. The names will be added here. The list will be displayed alphabetically.
All proceeds from the account will be used 100% to fund the Steem Camp 2021.