My ArtVenture: Acrylic painting "Boris" , HIVE, Brexit, COVID-19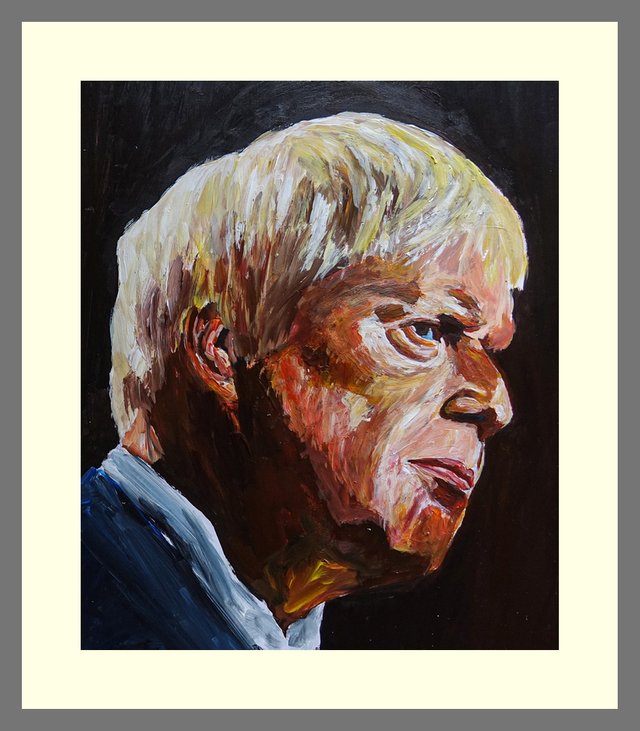 "Boris" by @Stef1
Hello my dear Steemians and Art Fans,
*
First of all, for those who do not know this Friday Steem community has an opportunity to start on a new Blockchain HIVE that will take over those who would like to start from beginning but with the same people. It is like moving house but with the same family. Please read the post and if you like it let's move on to HIVE!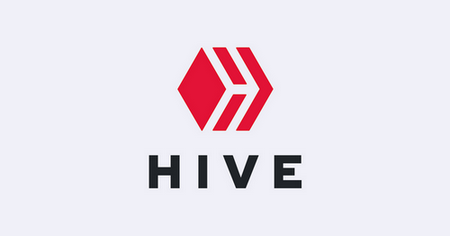 *
spanish - español

Today I wanted to present you my new work actually it is a combination many hot topics that inspired me for that.
First of all living in the country that made its important step out of safety and community that is called European Union, the place where UK was for many decades. Now we are officially out here and the whole time till now we have two camps Pro and Contra.
Looking back it is amazing and not understandable how this man came to his power, the man who lied the whole time and people blindly believe. The logo on the Election bus:
"We send 350 millions to EU a week, lets fund our NHS instead"
You can imagine that people of course prefer to fund health care system rather to pay EU. But later on he said that he never has seen what was written on the bus.
 
He wanted to leave EU and not extend Brexit beyond 31 October and said that he "rather be dead in a ditch" but he had to extend the deadline till end of January 20 and of course he is not lying in a ditch.
He promised to recruit 20,000 new police officers from 20 to 21 and 50000 Nurses in NHS.
 
In meantime we have Coronavirus problem and unlike in other European countries where the government closing schools, nurseries and events. It is open here, what they suggest:
If someone in family noticed cough or Flu like symptoms people should isolate themselves for 2 weeks
Elderly over 70 to self-isolate for 3 months
The public events are not canceled but he said that government can't provide policemen and Paramedics for the safety and it is up to the event hosts to run or not.
The restaurants, pubs are open but he said people should not visit them. Boris Johnson's own father has today ignored the government's advice on how the British public can avoid coronavirus buy saying he may go to the pub tonight.
There is no public test for Coronavirus
As to public NHS hospitals, the elective work is stopped and hospitals all over the country create the words and spaces for possible patients.
The life is very busy up here, nevertheless in order to write about this situation I thought to do this painting, but thought to use Impressionism to do it.

My step-by-step process: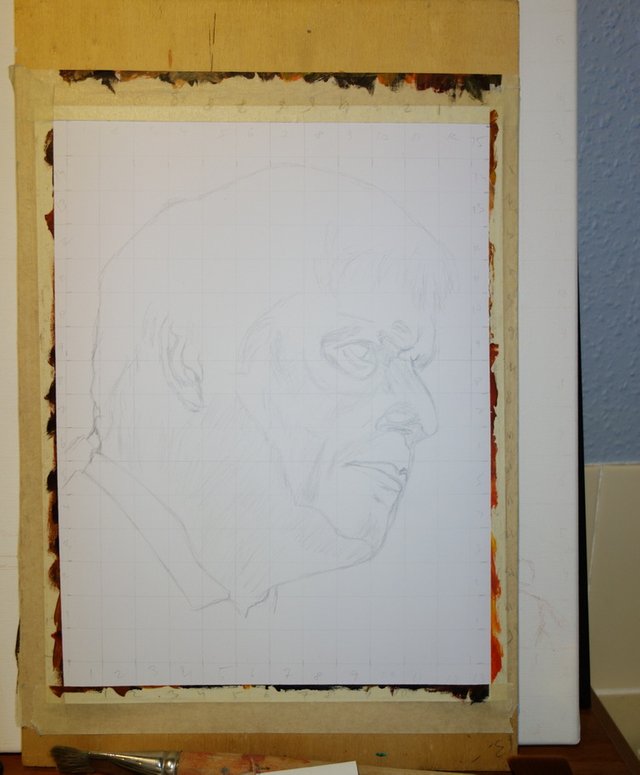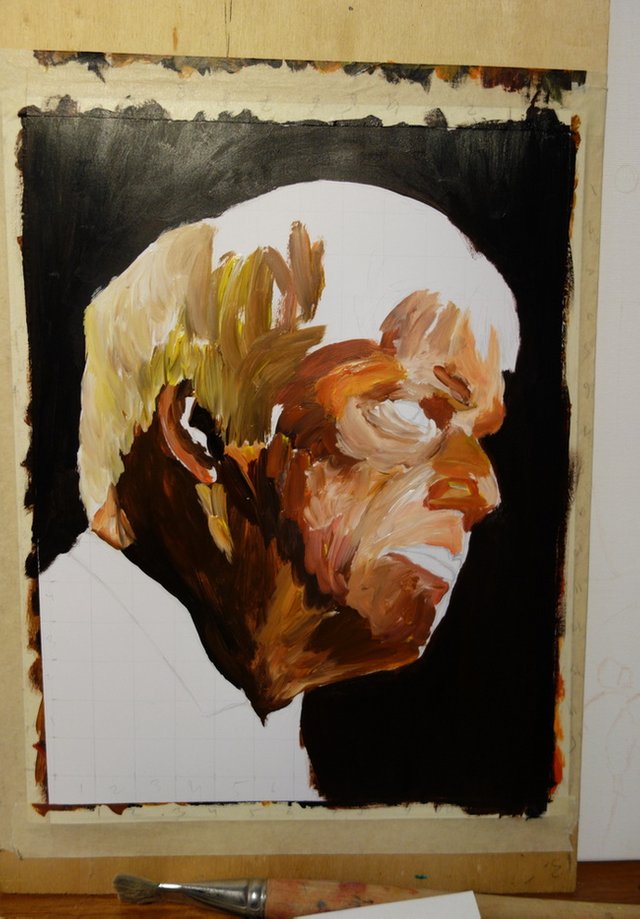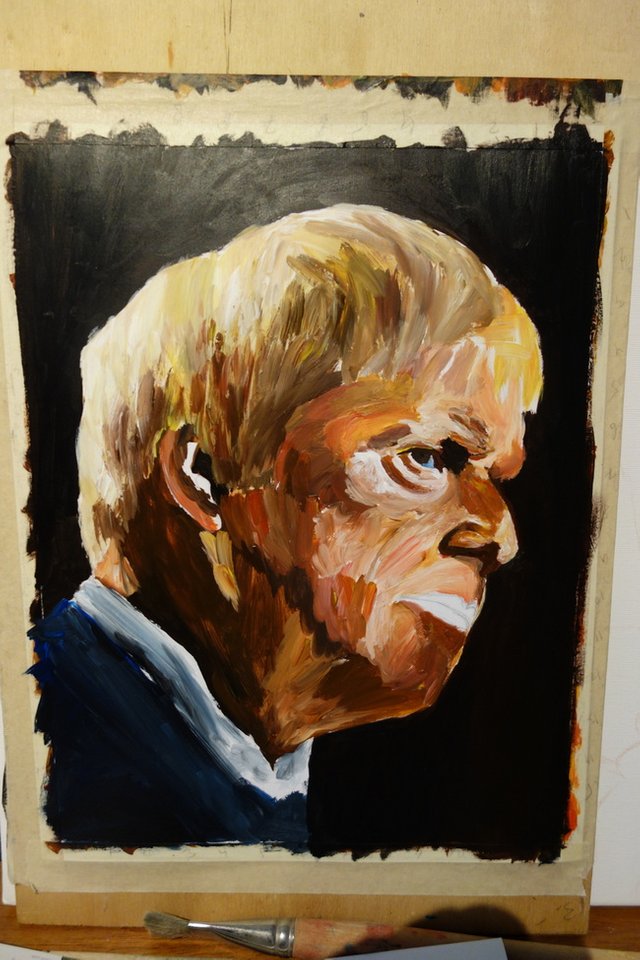 The finished painting: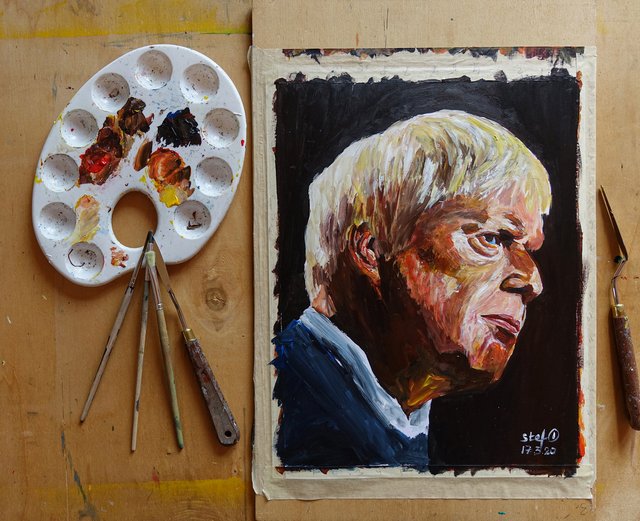 Acrylic painting "Boris" by @stef1
Textured acrylic paper 30x40 cm, paper weight 200 gsm, acrylic colours, flat and round brushes and palette knife

source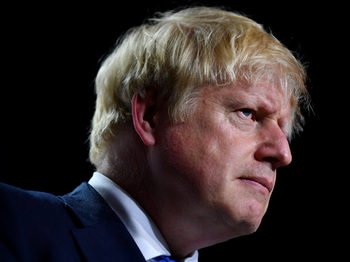 *
I hope you enjoyed my post and thank you for viewing :-)