Nikolsky market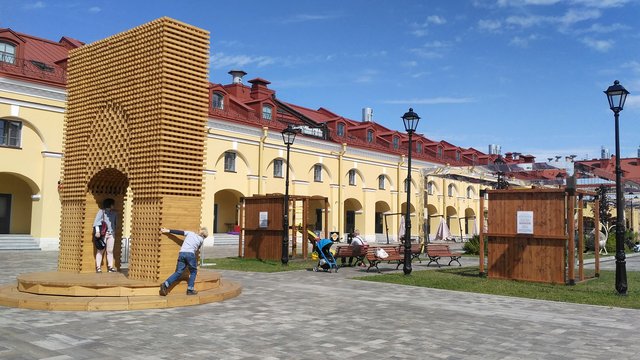 A couple of years ago the Nikolsky Market building, which had been abandoned for many years, was renovated and converted into a hotel. The huge yard, which had previously been closed to the public, became accessible to the citizens. Last year it looked rather deserted, although several trees were already planted and benches set up. This year, the development of the space continues.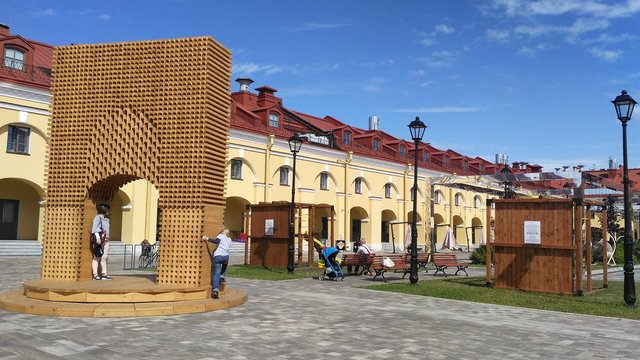 I came in here on a hot summer morning. The first object that attracted my attention was a wooden arch in the middle of the courtyard. The design of the arch looks futuristic, and it's a kind of wooden honeycomb. But the first thing that surprised me was not the construction, but the fact that the arch can be turned. When the boy finished spinning his mother on this improvised carousel, I came up to spin it too. I had to make a serious effort.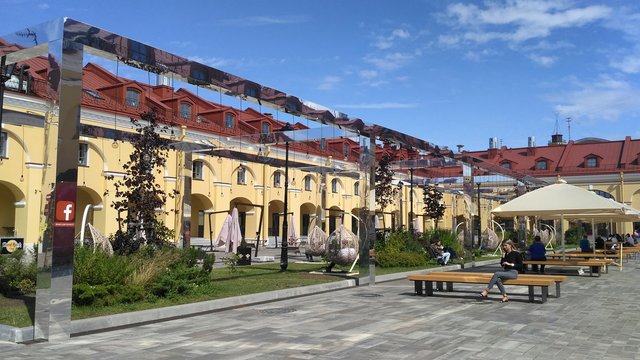 The mirrored construction above the lawn is a bit confusing. It reflects the opposite wall, young trees, sky, and the space seem much more complex than they actually are.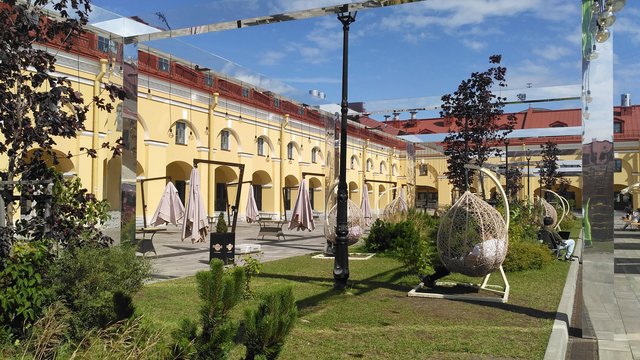 Hanging chairs are installed on the lawn. There were no free chairs, and some visitors were seated in sun loungers. In the mirror on the photo below you can see the reflection of me.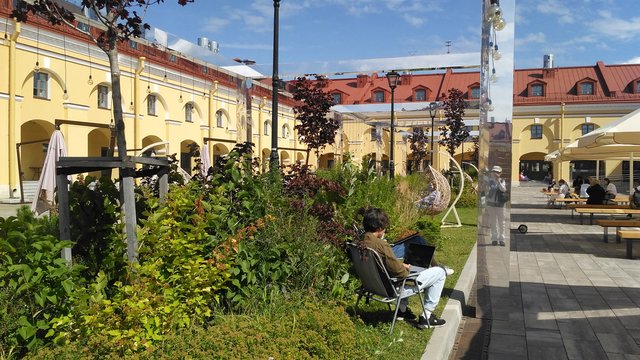 There are temporary cafes along one side of the courtyard, in addition to those working inside the building.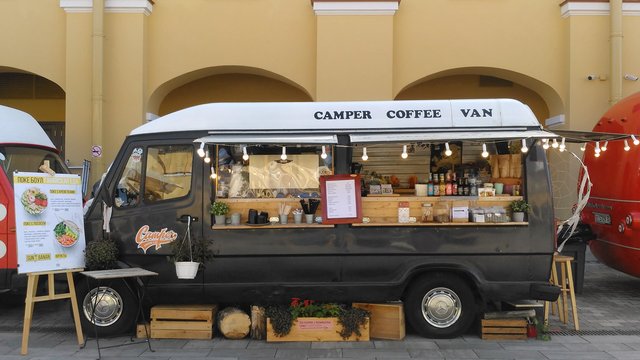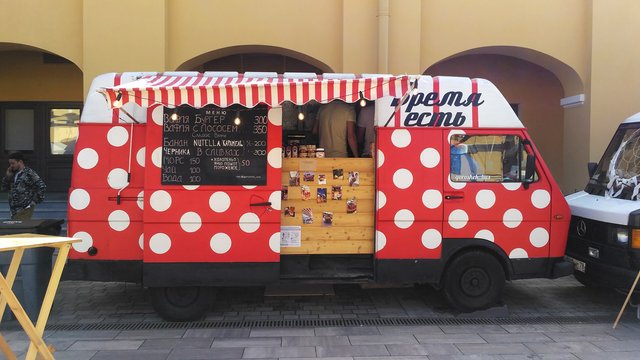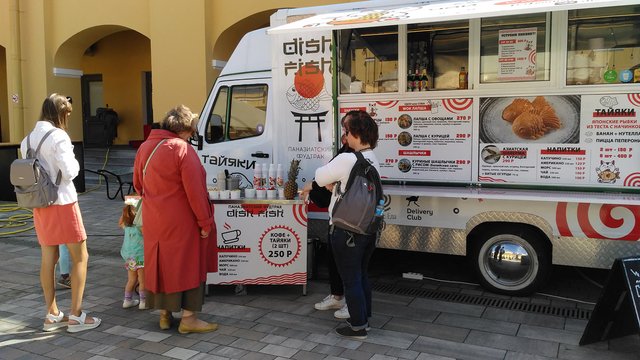 Near one of them was a small line. I came to ask what caught the visitors' attention. Turns out it was a Thai ice cream counter. Remember that? It's when the fruit is sliced, mixed with cream and the result is frozen on a special flat freezer, very quickly, right in front of the spectators - customers.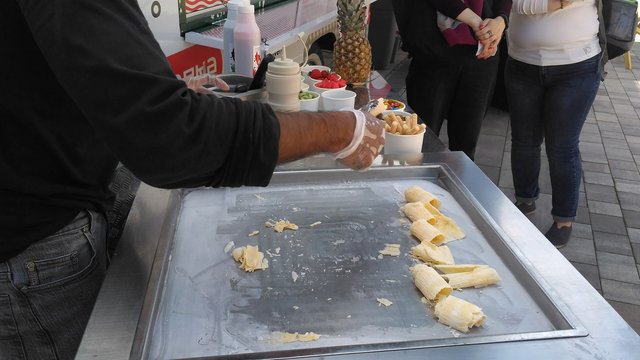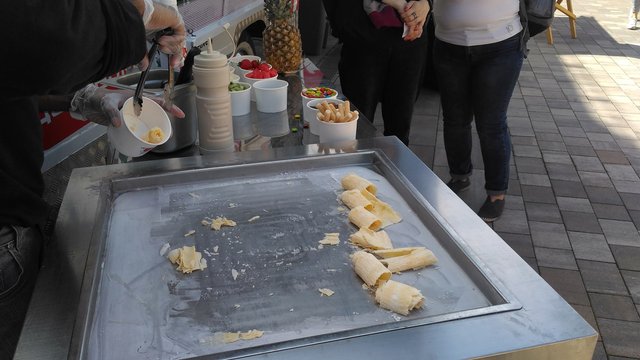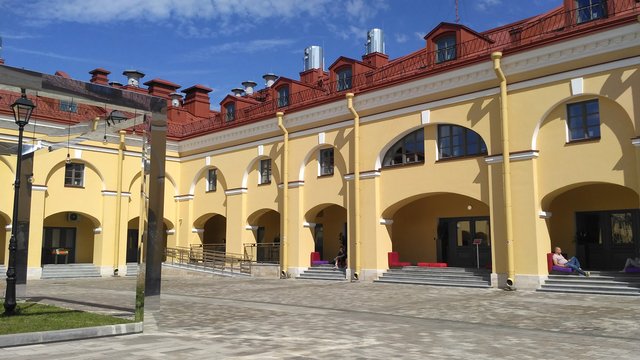 The cushions in the form of sofas are placed inside the arches of the yard. In the further part, additional places for trading are prepared, they are not working yet.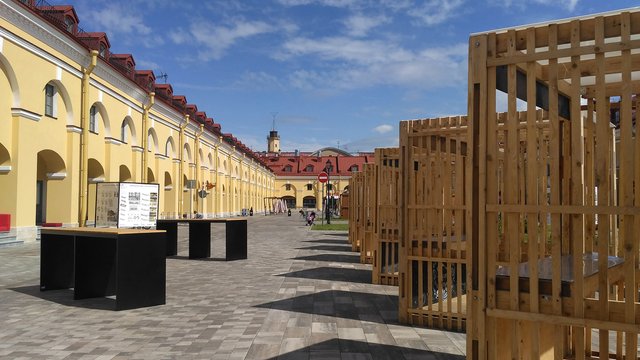 Nearby there are information boards, telling about the past reconstruction and plans. At the first you can learn about the past of the Nikolsky market. The second one tells about very interesting plans for the reconstruction of the neighboring Szczepin Market, which is currently abandoned. On the third panel there are pictures illustrating the team's plans for the entire adjacent quarter, which was built up with ordinary tenement houses of the middle of the XIX century. It looks very attractive.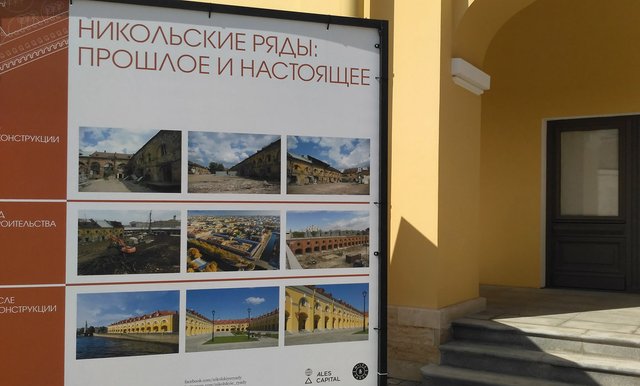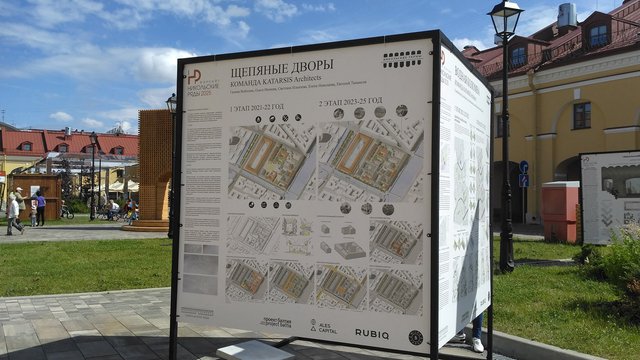 | ○ | ○ |
| --- | --- |
| Smartphone | Xiaomi Redmi 3 |
| Location | Saint Petersburg, Russia |
| Date | August 2020 |