You are viewing a single comment's thread from:
RE: BTC Gap Fill in Session
In fact I wouldn't be surprised to see BTC soon at the $47K buddy, there is the .38 Fibonacci of the entire upside and it would be a very good point for a correction. It would be very healthy for BTC to correct to this point, so then start to gain strength for a rally to new highs. Here is a Fibonacci chart.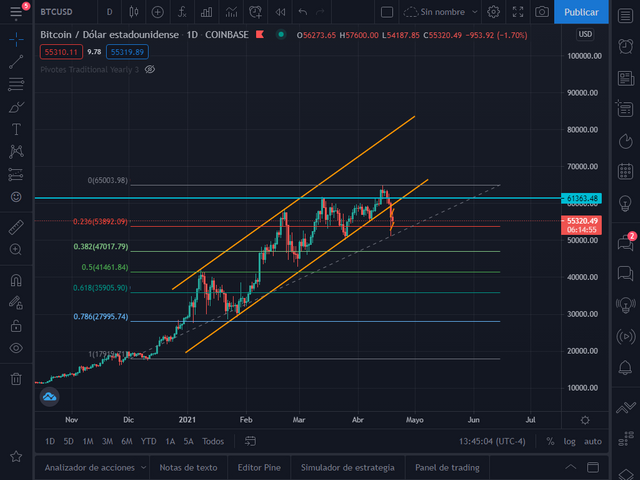 I am also observing a bearish flag pattern in the short term that could push BTC to these prices. Here is a chart.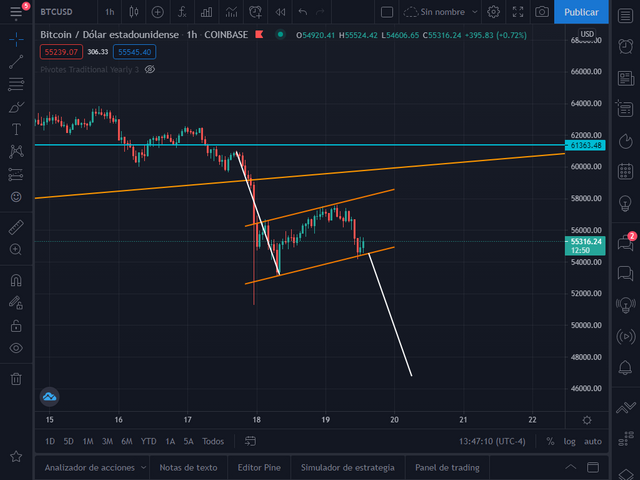 As you can see the target of that flag is at $46K approximately. Best regards colleague!