Fall Vibe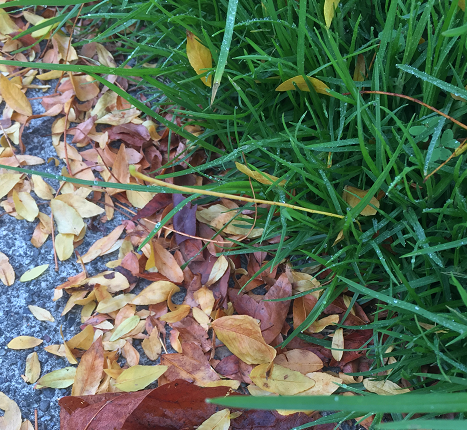 Original photo, no filter. The title says it all. Starting to really cool down moving into the last week of October. Daylight savings time next week as well so the days will be shorter moving forward. I have a feeling it's going to be a cold couple months.
Photo captures it all, the brown leaves on the ground as they fall from trees above, the lush green grass shining bright because of the rain, and the beaten path.
The trails that are so appealing in the summer time quickly become covered by the leaves and the water, the high winds, it literally changes the entire landscape of the path in which you walk.