Seeing My Friend Well And Alive Made Me Reflect
I have never touched the brink of death before and I hope not to in the nearest future until maybe the latter period of my grey hair days. There was a friend of mine who I met on another social media platform similar to this one around September 2018.
Thanks to the advice I received from some veterans who understood how the system works I was able to establish a bond of friendship with this buddy of mine. We kicked-off knowing each other right from a community curation show, down to being accepted as a curator in his community and right to DM conversations as good friends.
Later on in life, he had some serious challenging health issues; issues that caused serious pains in some part of his body. He was close to touching death and because of this he went offline for months so as to focus on full recovery and effective treatments.
I didn't hear from him for quite some time. I was worried, so the only thing I did to enquire if he was still alive or available was to drop in his DM welfare messages. I did this like twice or thrice but there was no response then surprisingly just two days ago I received a response from him to my long time messages that he's alright and kicking strong.
Damn! I was so happy! I couldn't believe my eyes. As a father of seven and even a grandpa, I commended his resilient spirit to dazzle out of the dangerous phase of health crisis that weighed him down for a very long time.
I was even impressed he immediately got back into blogging but was heavy in heart to have read his past experience with his health issues. His recent post was related to the anticipation he has on the incoming gaming consoles which he's eager to play and livestream on twitch. Hence he motivated me to share my past gaming experience with a console.
After reading his gaming post; I had a quick retrospection of the first set of Playstation consoles we had in our family. —The playstation One. Just look at how time flies and how the gaming industry has advanced to what it is now with the new introduction of AI games, VR games etc.
I went around the house to see if I could lay my hands on the first set of Playstation that was created and voila I found the console laying useless on a carton in one dusty corner. Nobody really fancies playing console games in my family unless both me and my elder brother.
I am tempted at this stage to share some pictures. I know the Playstation One is now redundant and obsolete but I am just surprised that there was a time in my life that this console was at the apex of all gaming gadgets with good graphics and more game discs to play from.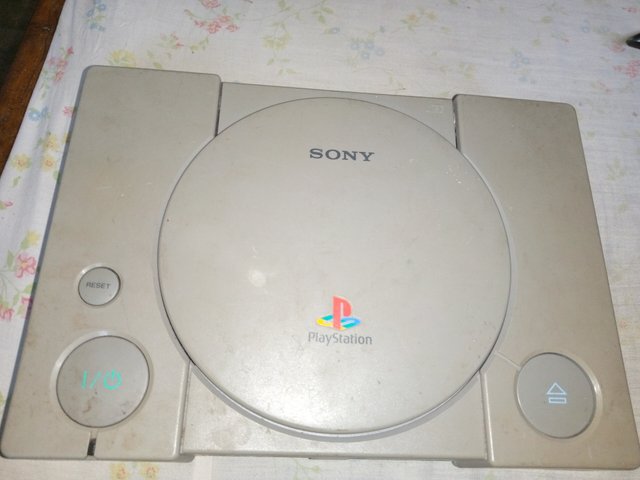 Looking at the whole body of this console, reminds me of winning eleven games. I love playing soccer back then. Commentary was mostly in French.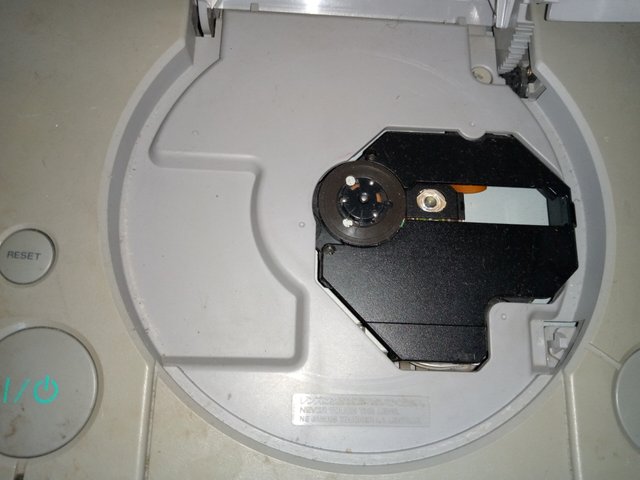 This is an area we handle with care and due diligence. The lens of the console. One slight mistake can lead to damage. Meaning game over until it's fixed.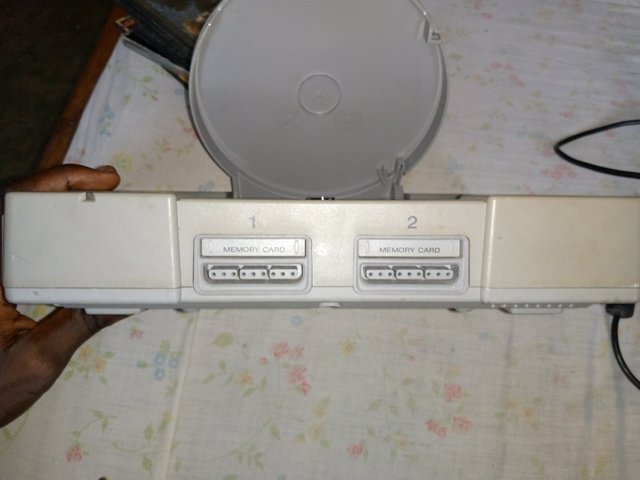 Slots made for memory card and gamepad plug-ins.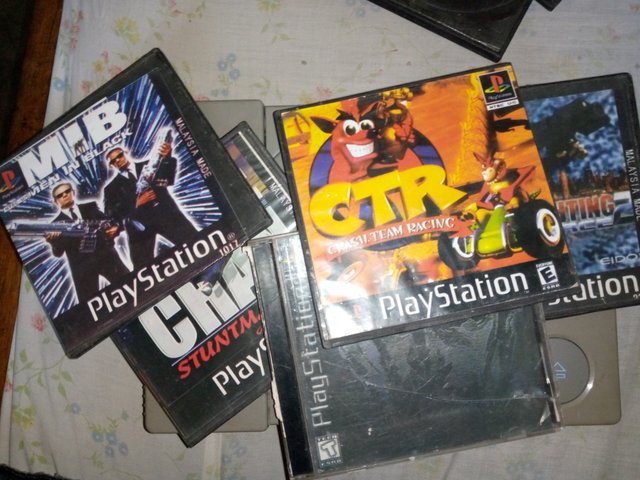 Game discs to choose from whenever me and my brother wanted to play.
That will be all for today. Thanks for reading.
---
attention: all images used in this post are mine