Climbing Mt Ngungun, Glass House Mountains Australia.
How's it going Steemers ???
So while we had our little weekend getaway up to Montville. Another great walk we did was up to the top of Mt Ngungun. Which is part of the Glass House mountains at the Sunshine Coast in Queensland.
The Glass House Mountains consists of 13 mountains and they all are very unique looking.
Here is an astro photo I took of Mt Coonowrin which is also part of the Glass House Mountains a couple of nights before.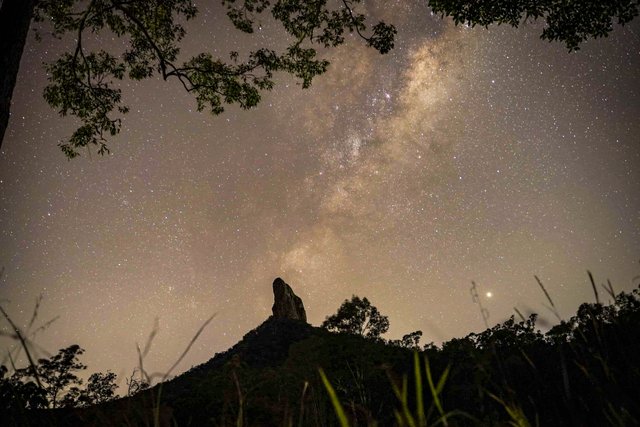 So I started the morning by watching the sunrise at Gerrard look out. Which is quite fitting as my name is also Gerard.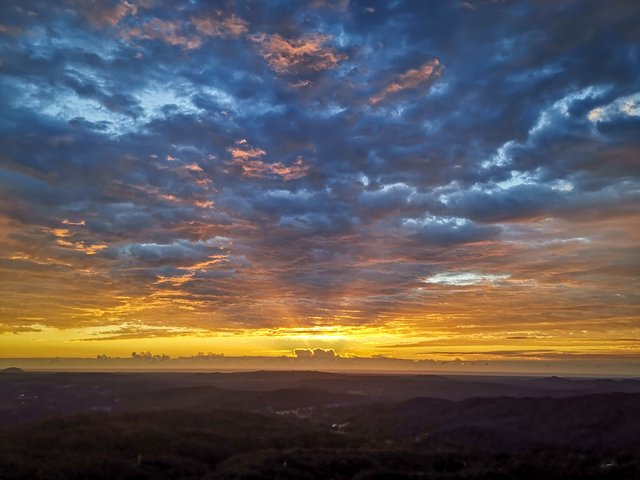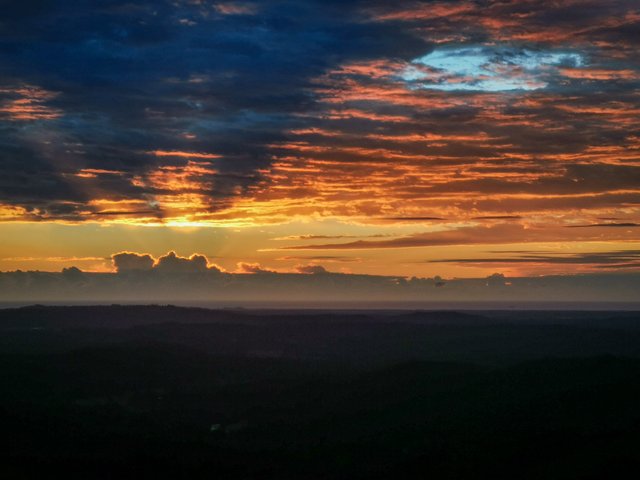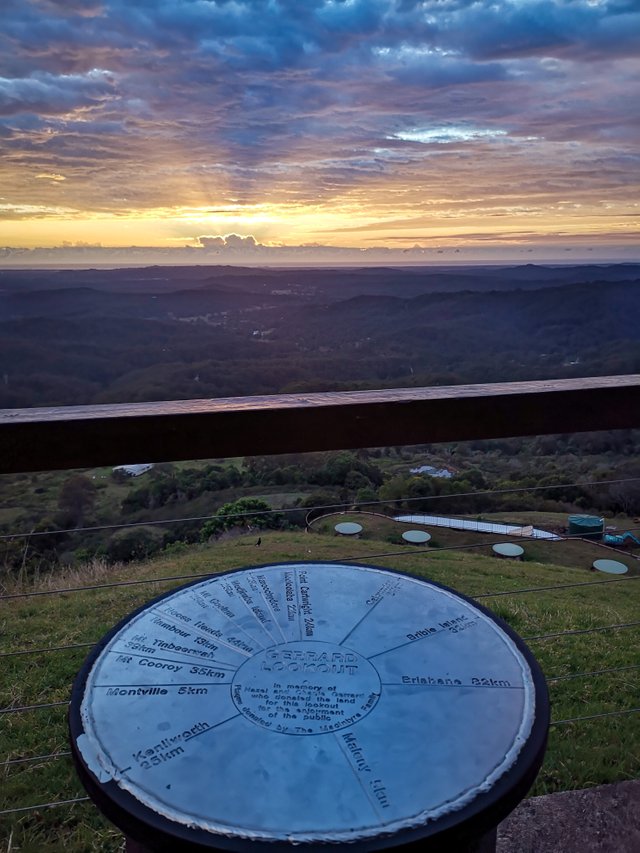 Then we packed up the car and head over to the look out at Mary Cairncross.
Which has a fantastic view of the Glass House Mountains.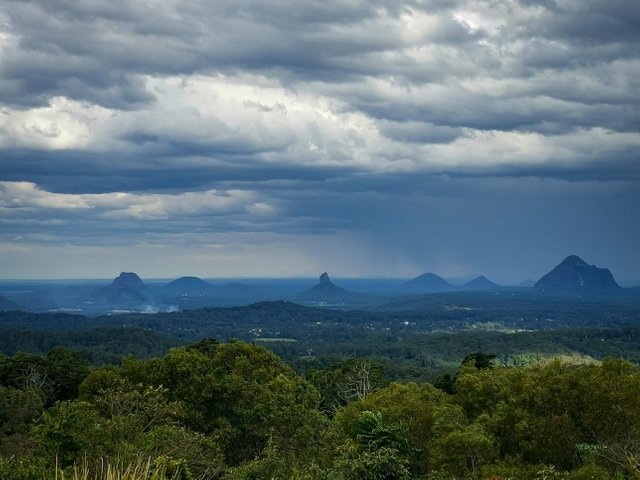 Mary Cairncross also has a beautiful rain forest walk which has a loop that takes about an hour.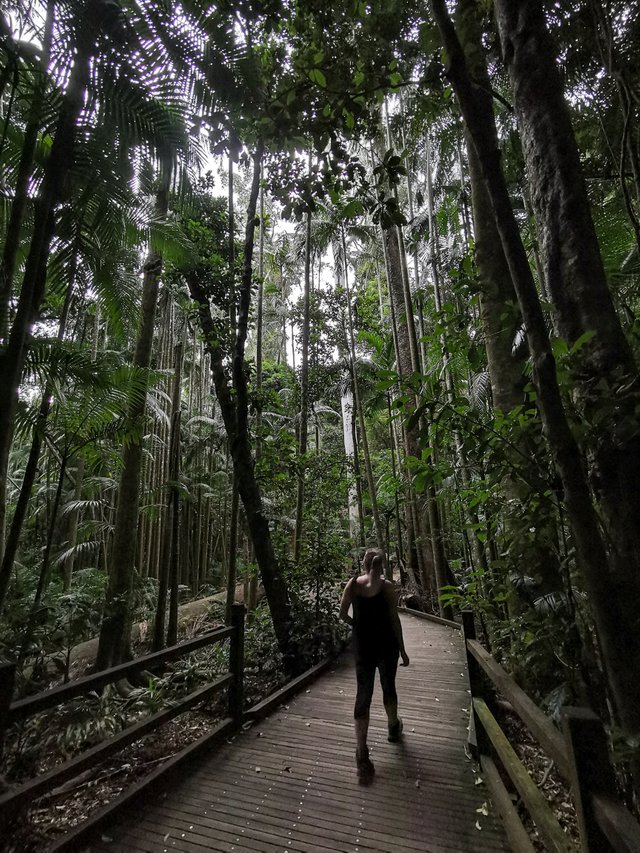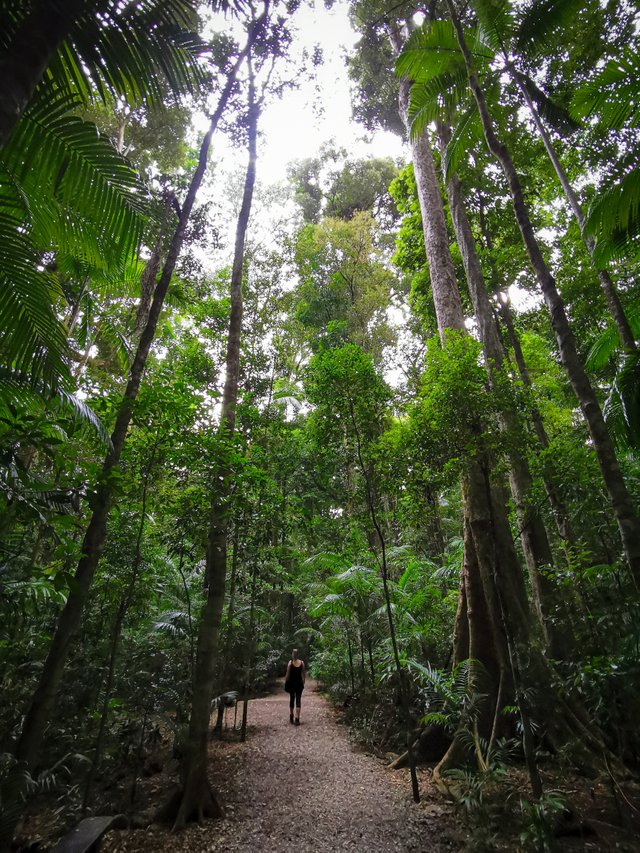 Once we finished our walk we headed back to the look out. As we were standing there taking it all in we said to each other let's see if we can get to the top of one of these mountains.
A quick google search lead us to the decision to climb Mt Ngungun. As this was one of the easiest mountains to climb in the Glass House Mountains range.
We jumped back into the car and once we got to the base of the mountain it seemed that alot of other people had the same idea for this Sunday morning.
We filled up our water bottles then started the walk.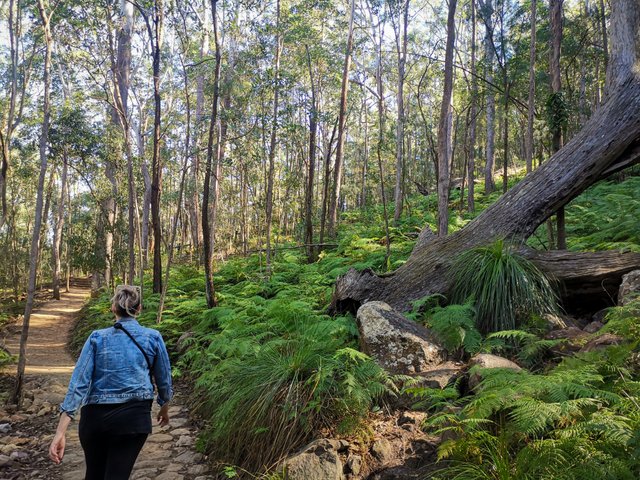 Dispite all the people at the base of the mountain the walking trail wasn't too packed, as we set off on our 1.1 km hike.
The trail is sealed and there are alot of steps. But the trail is not too strenuous at all. So it's great for beginners to test their skills at mountain hiking.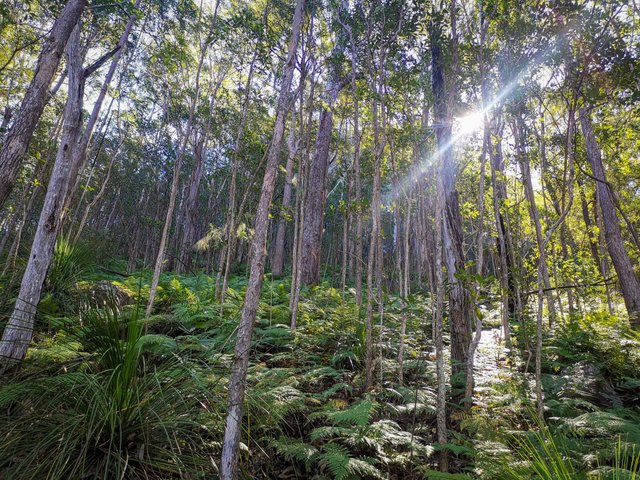 The glass house mountains are a cluster of 13 mountains and Mt Ngungun is the 6th tallest mountain with its peak at 253 meters.
Half way up the trail you come to a cave which really shows the volcanic structure of this mountain.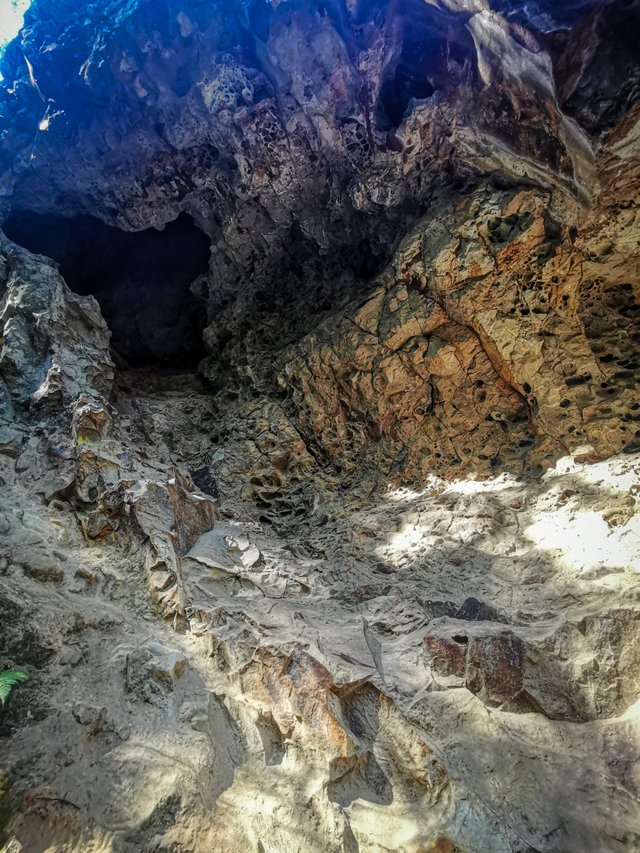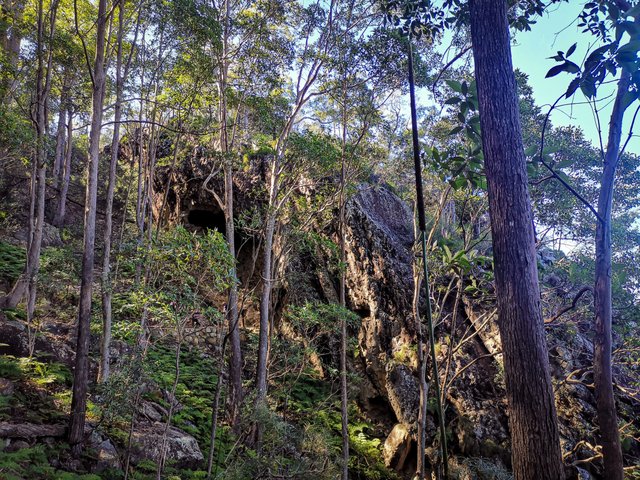 We continued the trail climbing the stairs.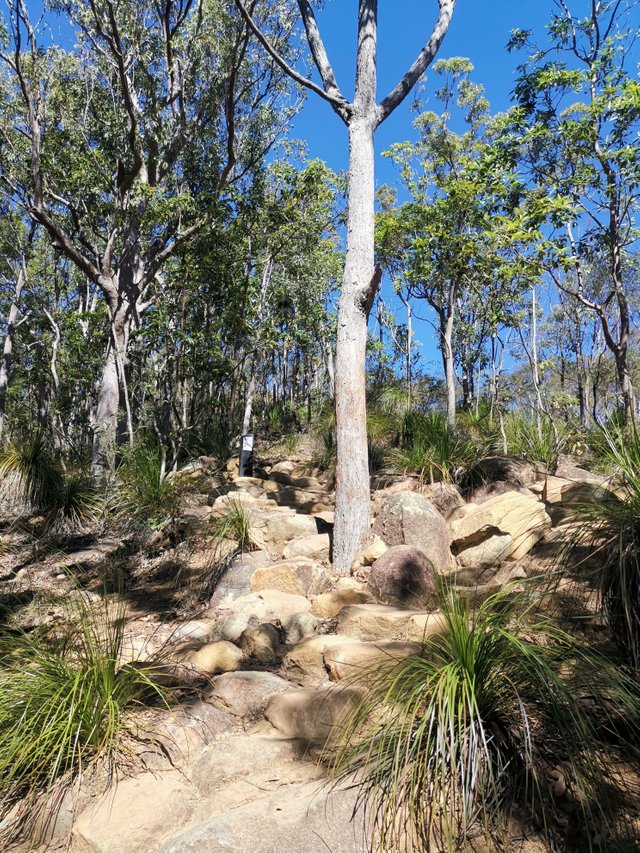 The name Ngungun is an aboriginal word believed to mean "black"
Ngungun is held sacred by the Aboriginal people. This area was actually a special meeting place to the Gubbi Gubbi Aboriginal people.
We finally made it to the summit of Mt Ngungun. Wow what a view from up here.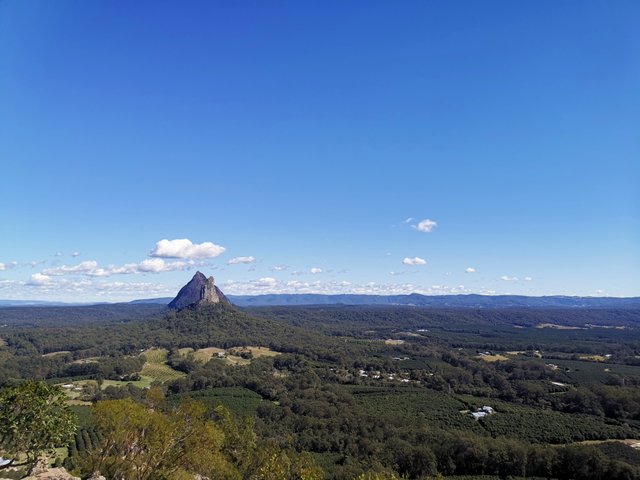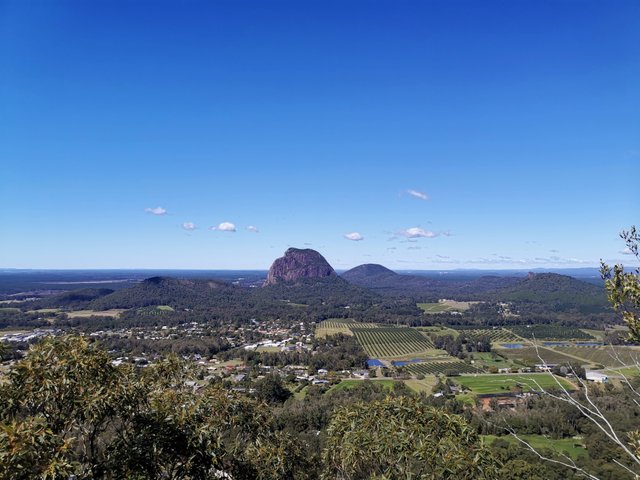 We hung out at the top of the mountain for about an hour before we made our way back down.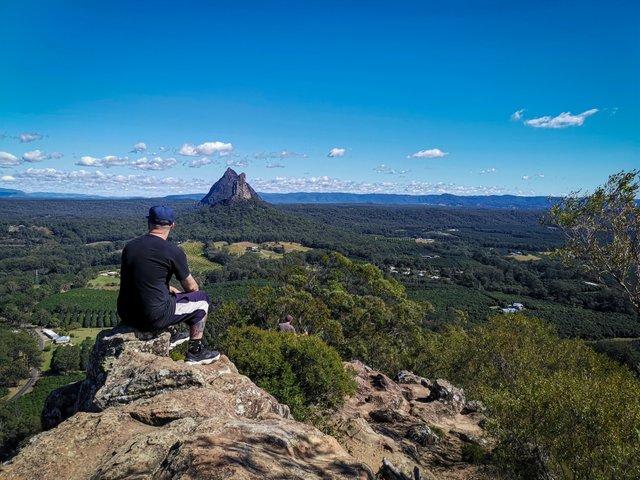 The hike up and down the mountain took about 50 minutes. And was a very beautiful walk.
We definitely recommend this hike if you are ever at the Glass House mountains in Queensland Australia 😊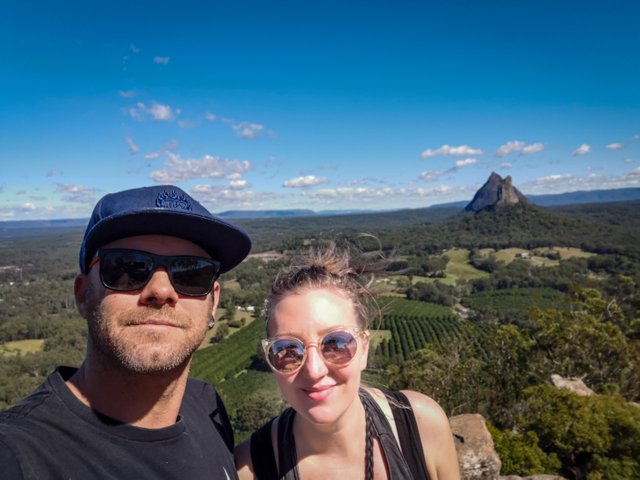 Thanks for stopping by and happy travels!!