My new 💙 Christ is risen! Happy Easter! 🐣🐰🌸
Hello!! Christ is risen! Happy Easter! 🐣🐰🌸
My new job. And again, the marine theme.
(acrylic, canvas) 💙
The picture went to Moscow. I also want to write something like this. But on the approach there will be a picture with flowers. For a long time I did not write flowers, the whole sea and the sea. This time a lot of process and a lot of me)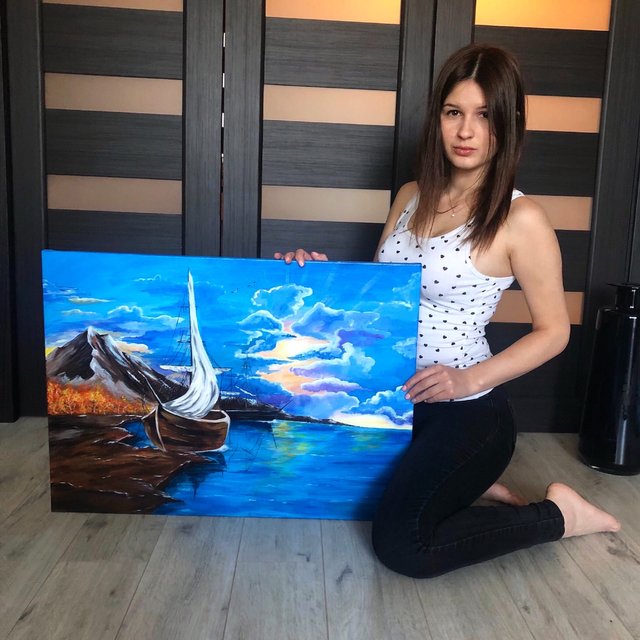 So the work process:
Undermining. I just can't do it without him, even in the previous picture there was an undercover. I don't know why I like to start with undermining.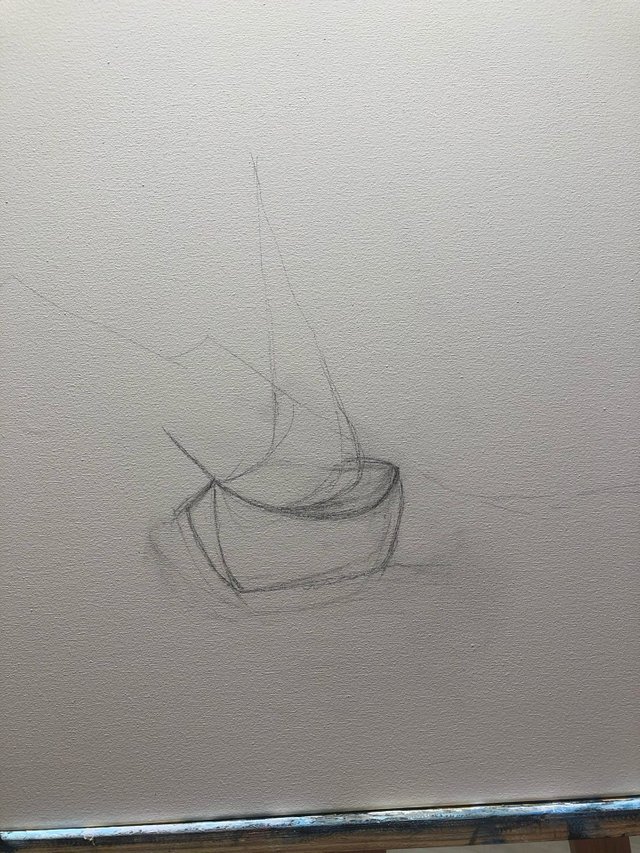 Sky. As in the work on the painting with the dawn, so here the sky painted for a long time. For some reason, lately I have been picky about writing heaven. Some artists smear as much paint as possible and they have it beautifully) and I draw straight. I know that the more chaotic strokes look the more interesting. But for some reason I can't afford the chaos of work. I love when everything is beautiful, even the process. This is probably because I like to take photos of the process and share these photos with you. Maybe if it weren't for the photo, then I would not care what the writing process looks like. Although, if I myself love a beautiful process, then I try not only for you but also for myself. I enjoy the process itself. I love all my work, even those that have flaws.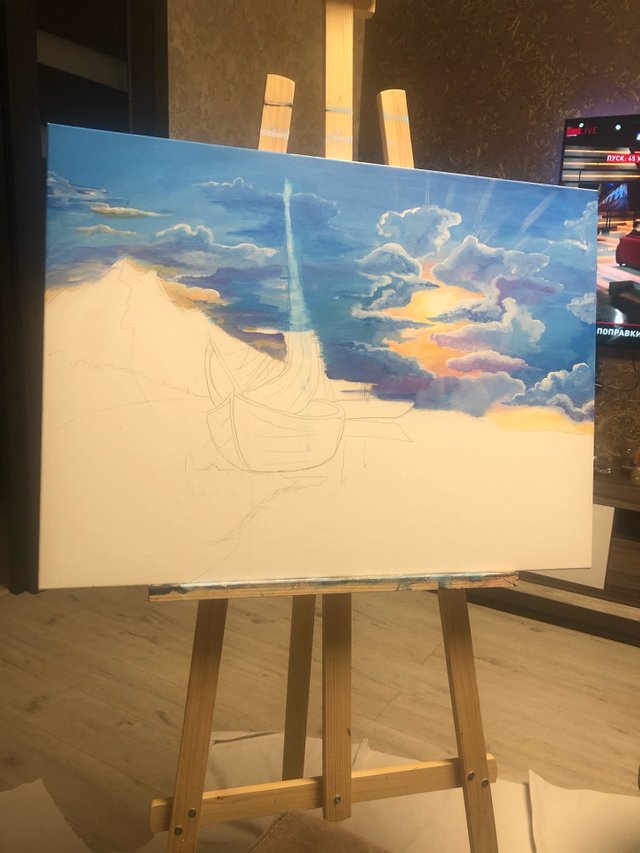 And of course I))) I even got into the process not only with the finished work.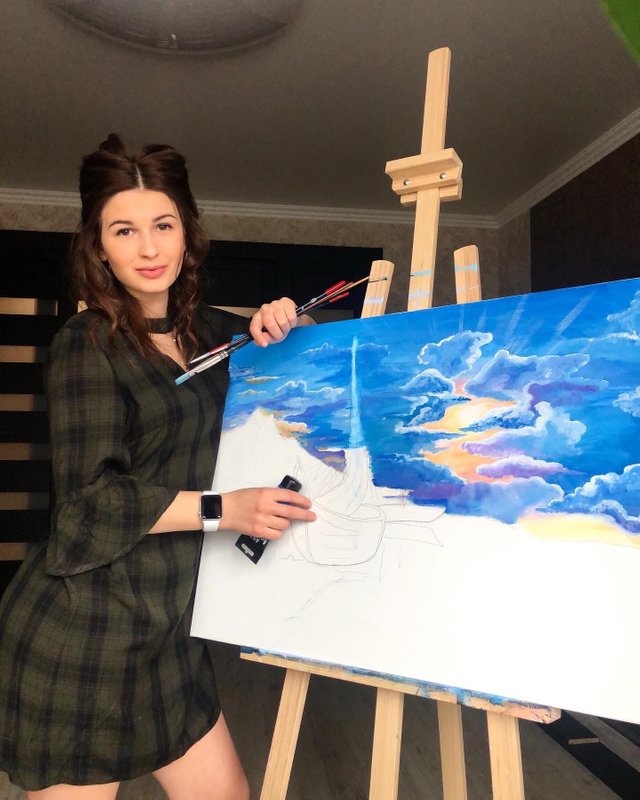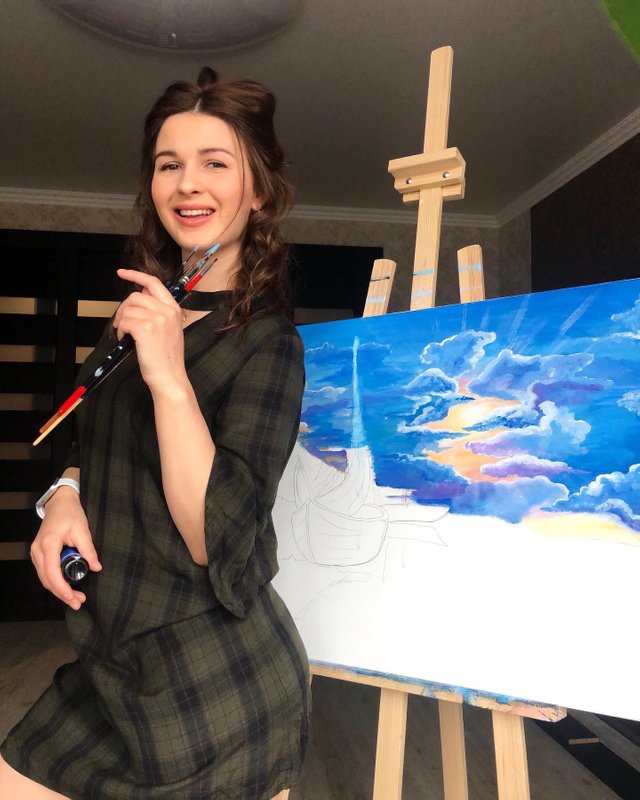 Well, the continuation of the work. I love the sea, which is probably why I write a lot of pictures on the marine theme.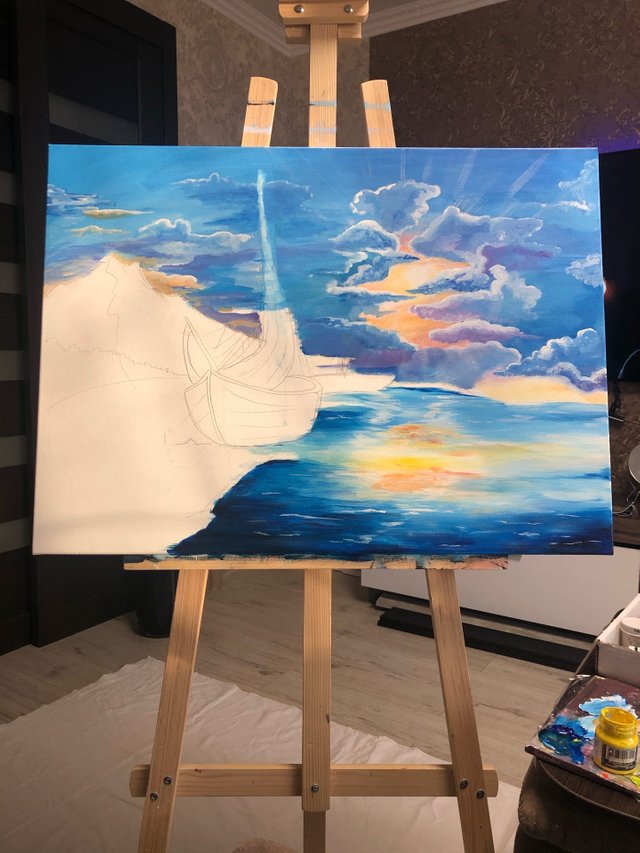 By the way, I don't have a very big brush. This is the biggest. Although I write large-scale paintings. But it's convenient for me. But just in case, you need to get more, you need to try everything, it might be easier to write big, and there is no special brush for shading.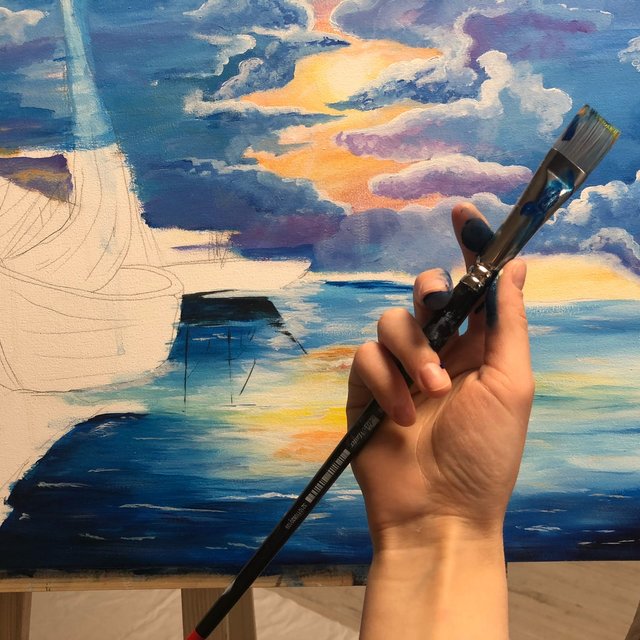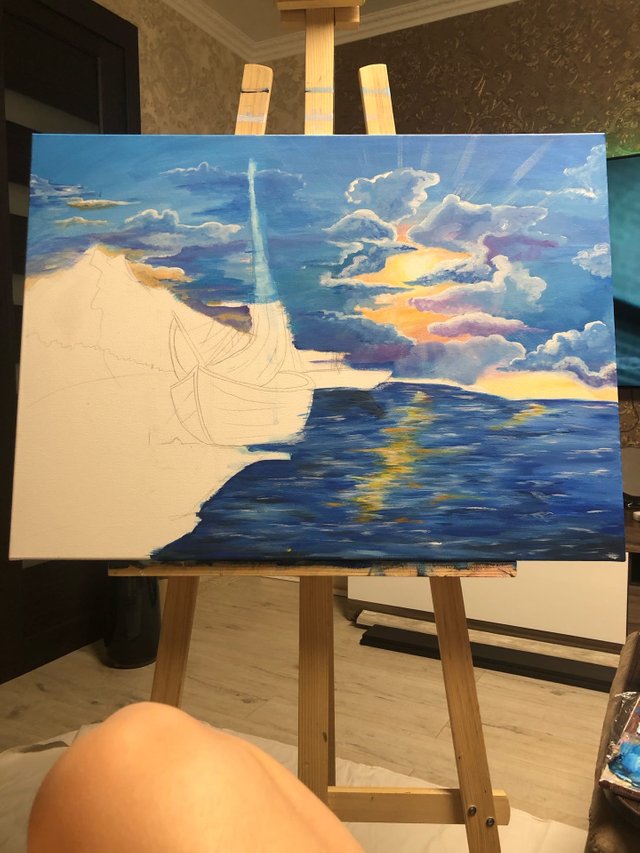 Here is the spelling of the mountains. I worked with a brush and a palette knife.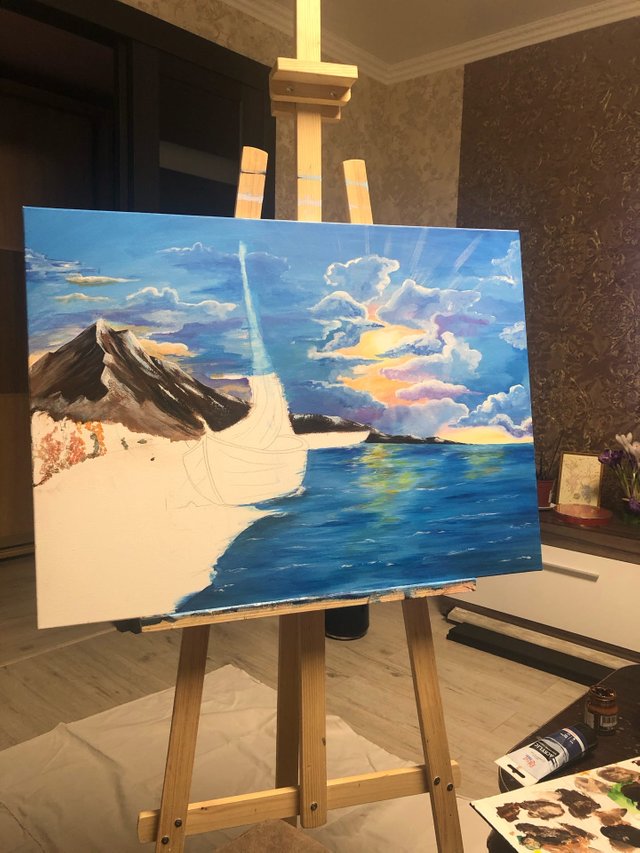 Autumn trees in the distance. Here they do not need to be outlined, because then we would lose sight of what's next, which is closer. In the foreground is a boat, so it needs to be drawn, and in the distance, a little blurry. By the way, I painted autumn trees with a sponge and for branches of a palette knife. I liked working with a sponge)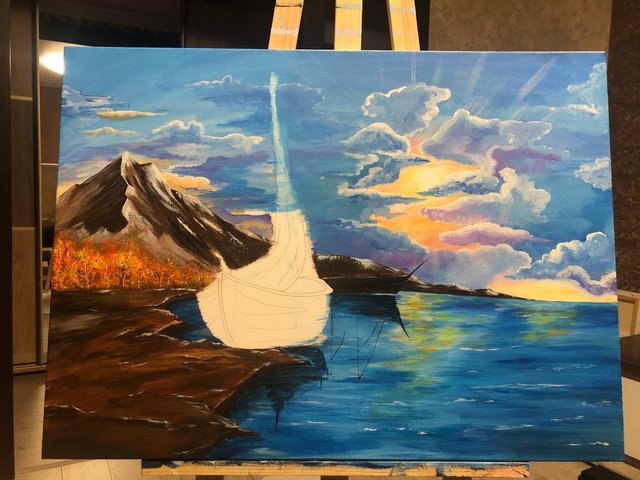 The boat that is in the background. She also does not need to outline everything to the smallest detail. After all, when we look, you see clearly the details only in the foreground, what is blurring behind.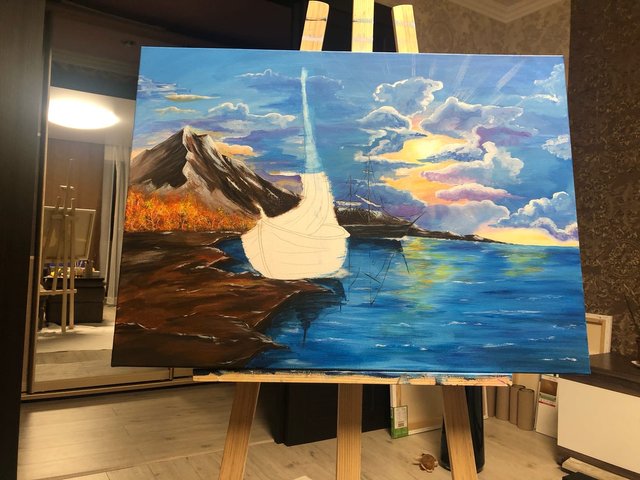 Well done, it dries. It remains to varnish.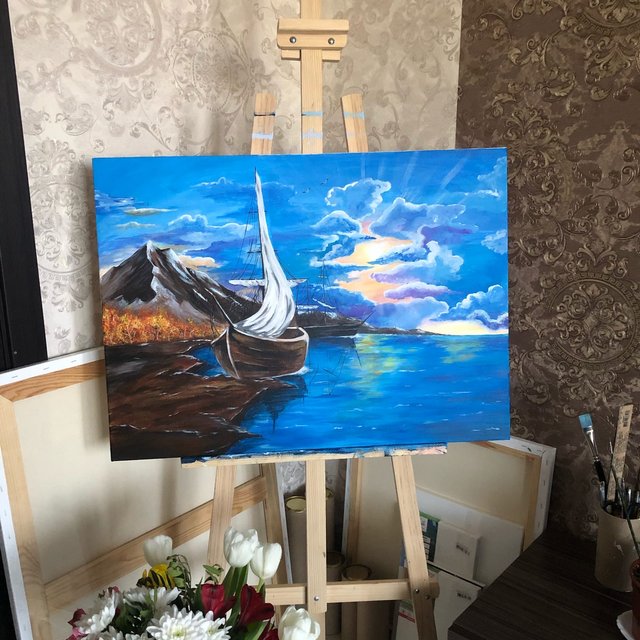 Closer: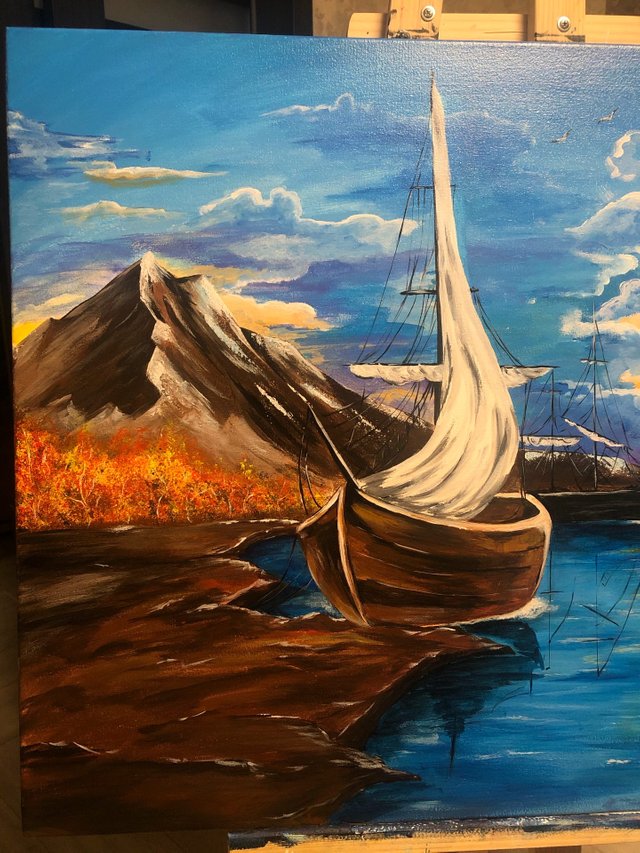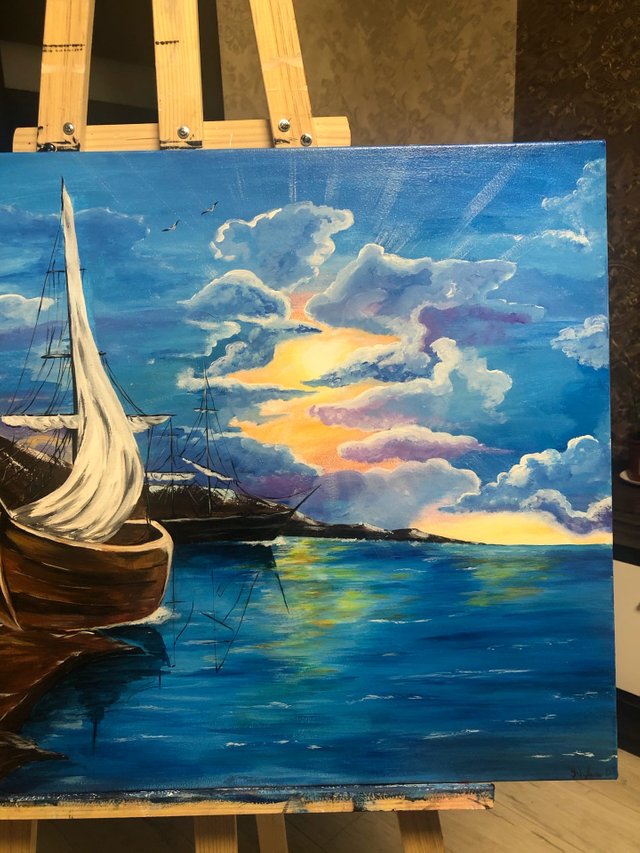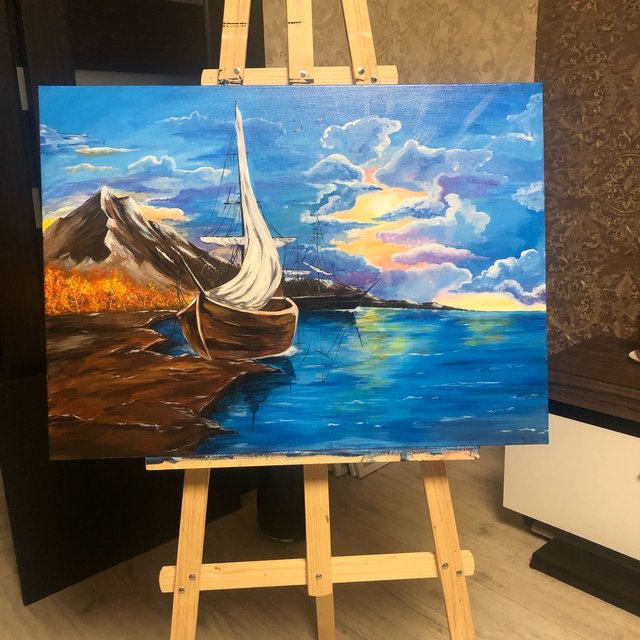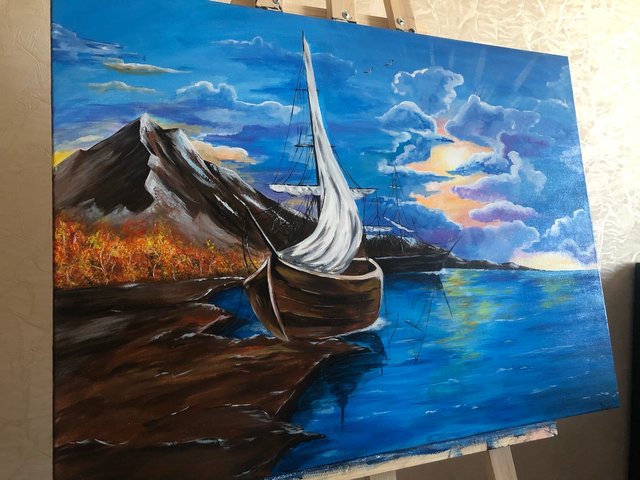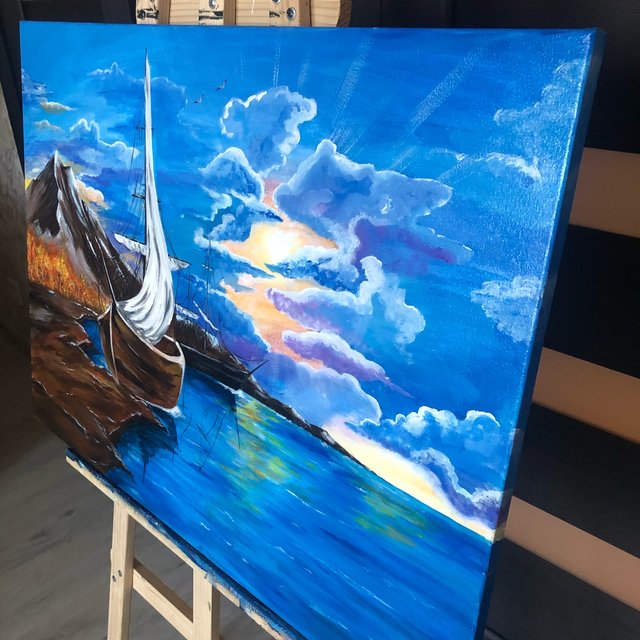 Happy Easter!🐣🐰🌸