Digital Art - Old Priest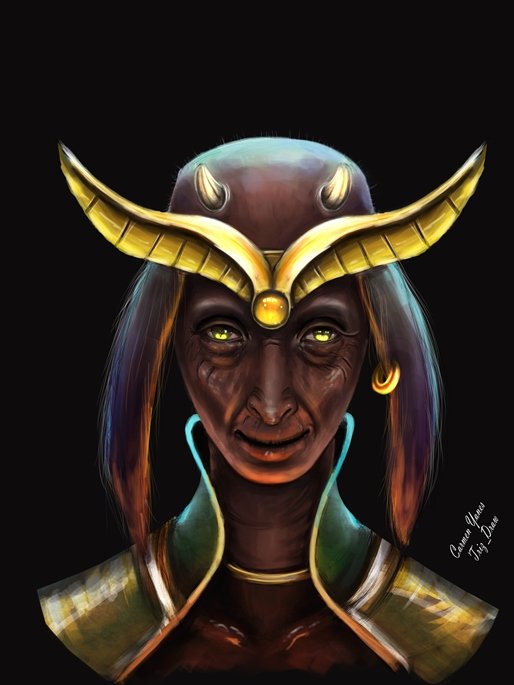 Hi, happy Sunday to everyone!!!
Today I wanted to show you another illustration that I did based on one of my son's drawings, we had already done it on several occasions and you can see those works in some of my past publications.
I think we are seeing a lot of Ancestral Aliens, both my son and I love that program, so much so that my son entertains himself by drawing creatures or people from other worlds, the idea of ​​this illustration was based on one of those drawings he made . When he finished, he told me if he didn't want to publish it as I wasn't doing anything because we spent a whole day without electricity and my laptop was uncharged, I saw it as a good idea and I started to put it in my sketchbook for when the electricity come, start working on the design.
I think my son was based on the pharaohs since just the last program we saw talked about them and the pyramids, I asked him and he only told me that he was a (Monstruito from another planet XD), I see him more as an ancient priest.
Well... thank you dear friends for viewing and supporting this work, we are still in quarantine so it is most likely that you will see more of this type of illustrations together with my son in future publications. ;) ❤❤❤

I made the sketch in my notebook based on the idea of my son, we had a whole day without light so I did it in my sketchbook, then I passed it to Ps.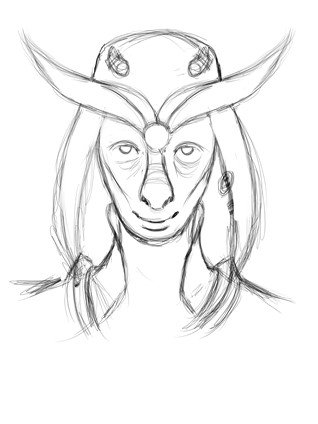 In this step I placed the base colors, in this drawing I worked with a hard brush, I wanted to try to show the brush strokes.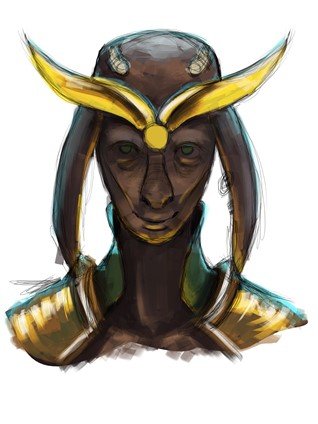 FINAL RESULT
For the end I detailed the face more, I made some details, added a little lighting and I also finished everything with some adjustments and ready!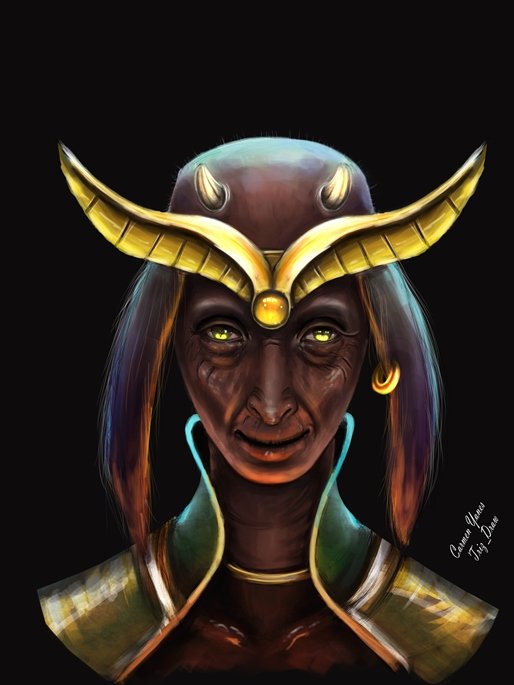 MATERIALS USED:
Laptop
Photoshop
Wacom Bamboo Tablet

Grateful to all of you for seeing and supporting my new work, I would be very happy if you leave me in the comments your opinions and criticisms regarding this style or my work. His criticisms help me to grow and encourage me to work harder to improve my art.

See you soon dear community, thank you for viewing and supporting my publications. 😜

Copyright @yanes94 - All rights reserved.