Illustrating different eye styles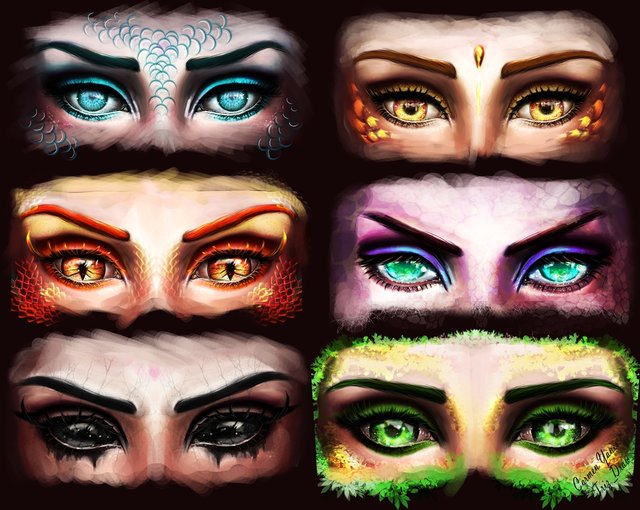 Kind regards dear community!!!
Almost always the favorite part in which I like to focus a little more when it comes to making my illustrations are the eyes, I could quietly spend hours, days in that part, although it is not convenient for me in the same way, I almost always dedicate a good percentage of my time in this part... this time I do not show you an illustration of a character, a portrait or what you are always used to seeing in my post, I just leave you some eyes that I was working on last night before I left to sleep.
I made several, of different colors and with different shapes inside the eye, my idea was to do many more but unfortunately time did not allow it. So, for now I only leave 6 eyes... maybe later I will create others with different designs and many more than this time. "Promise" XD
I recently read a comment from @Carrieallen, in which she told me about some eyes that she made for an illustration, something very similar to what happens to me happens to her and although these types of eyes are not in the style that she perhaps did can help you a little. ;)
Thank you for viewing and supporting this post, below I leave you each of the eyes and a brief description of each of the designs I made.

The first one I made was a mermaid, I've usually seen them with blue eyes (Well, it depends if it's not an evil mermaid lol.), so I tried to detail the eyes a bit with what could have a realistic iris, I did some adornments on the skin.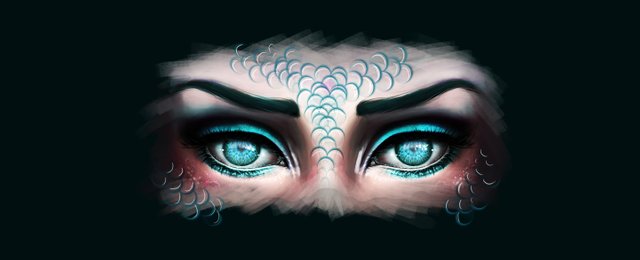 The second eyes I wanted to make them look like a wolf's but later I put some details on it and it doesn't look like it now, so I'll just say that they belong to some creature. XD

For the third eye the idea of ​​a dragon came to me so I wanted to capture a little what could be one, put some details of scales also to complement the dragon eyes girl a bit.

For the fourth design,I used one of one of the eyes that I had recently made, it is a creature of the forest,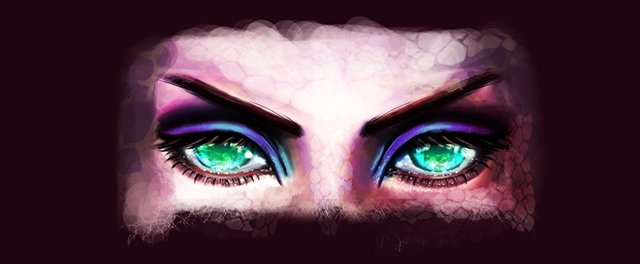 For the fifth design, I wanted to make eyes that were not so cute, I wanted them a little more diabolical, like what is an evil entity, perhaps? Well the truth is that these were the ones I did the fastest lol.

To finish I could not leave nature, I made a design that has leaves and other things inside the iris, I had some designs outside the eye and I already had all 6 eyes ready. They are not the most perfect eyes but if the ones that so far my skills can reach. XD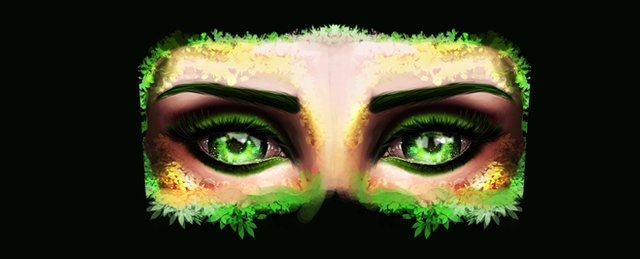 FINAL RESULT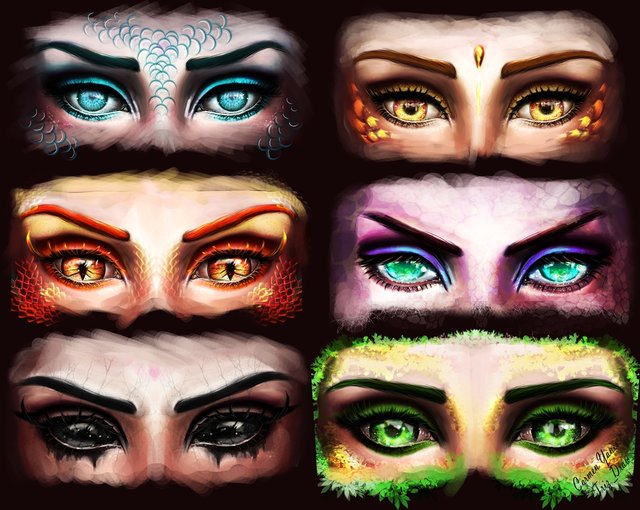 MATERIALS USED:
Laptop
Photoshop
Wacom Bamboo Tablet

Grateful to all of you for seeing and supporting my new work, I would be very happy if you leave me in the comments your opinions and criticisms regarding this style or my work. His criticisms help me to grow and encourage me to work harder to improve my art.

See you soon dear community, thank you for viewing and supporting my publications. 😜

Copyright @yanes94 - All rights reserved.