New Illustration - Practicing the Perspective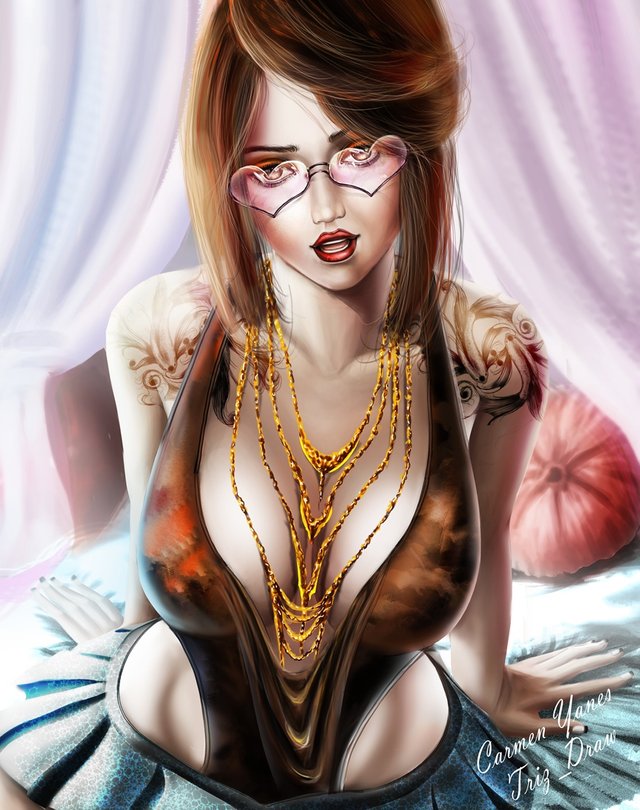 Hey again dear Steemiansll!
Yesterday before going to sleep I wanted to do something with perspective, I must practice it to know how to work it because if I want to get where I want, I must know how to work the perspective very well, as I was sleepy I did not want to do something very elaborate. So, I made a girl with a top-down view and so that this study was not so boring I made it a bit #sexy.
As I still was not satisfied I ended up adding lenses, necklace and tattoos on his shoulders, so that it did not look so simple. XD
Today I barely got up and before doing my things to go to work I finished it, last night I fell asleep but I already had more than 60% ahead of me so that today I didn't have to work so much. I hope you like my new study... below you will see some images to see more or less how I did this illustration, anyway soon I will have the video ready in which if you will see the whole process.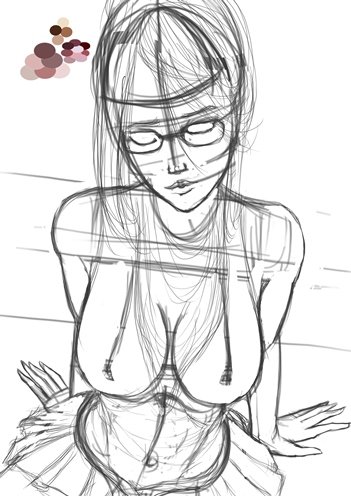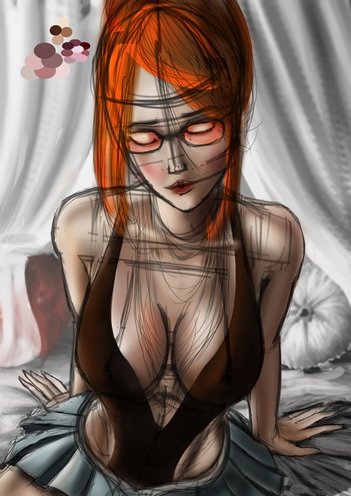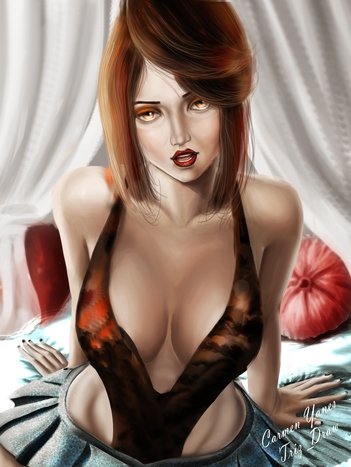 FINAL RESULT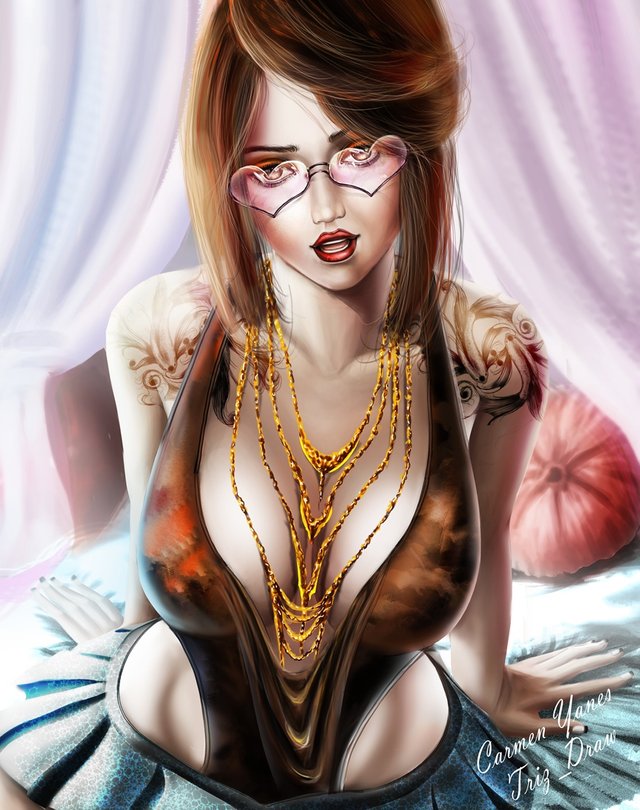 MATERIALS USED:
Laptop
Photoshop
Wacom Bamboo Tablet

Grateful to all of you for seeing and supporting my new work, I would be very happy if you leave me in the comments your opinions and criticisms regarding this style or my work. His criticisms help me to grow and encourage me to work harder to improve my art.

See you soon dear community, thank you for viewing and supporting my publications. 😜

Copyright @yanes94 - All rights reserved.