Portrait with traditional watercolors and digital art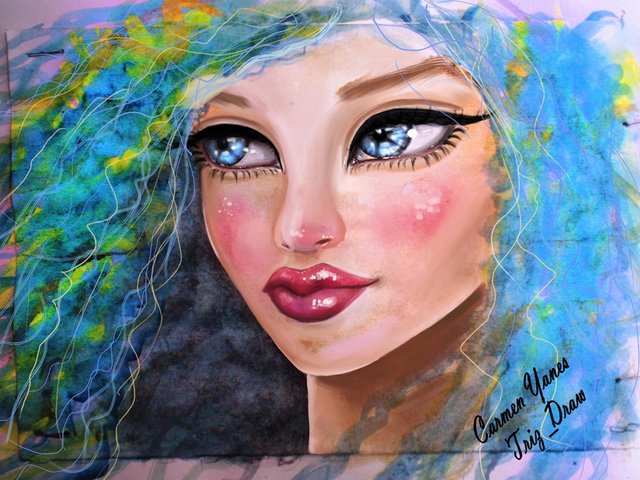 Good morning everyone, happy start to the week dear community!!!
I hope they have had an incredible good weekend, that if they came out they were very careful and protected themselves… in my country "according to government figures" there are already more than 1,100 cases of covid19, some of us believe that these figures are lies but hey… time will tell.
Well anyway, my post is not to talk about bad things, this time I show you a job that I did with watercolors (hidden months), I looked for them, I shook the dust and to work with them, for those who already know me in the community they know I am not an expert with watercolors, I like them a lot, I admire the artists who work with them, but unfortunately in my case it is somewhat difficult for me, so in the end I touched up my work a bit so it became a mix between digital art and traditional watercolors. Hopefully in my small town someday they will give a course on watercolors but so far no, it does not exist so I can only continue practicing in the hope that someday I will know how to use them. 
I did not do anything of the other world, as I mentioned I do not have much knowledge in this branch so I do not start inventing so much and I do not add more complexity to the matter. ;)

Once I did the sketch, I started to paint.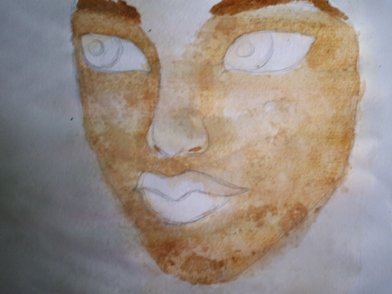 In the second step, I worked on the skin, which I made with the help of 3 colors.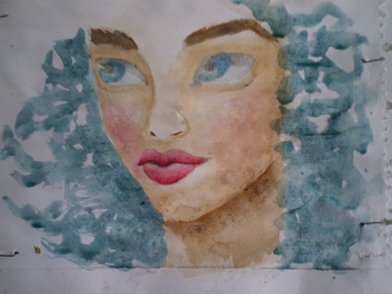 In this step I worked the hair a bit, I wanted it curly since I never do it like that.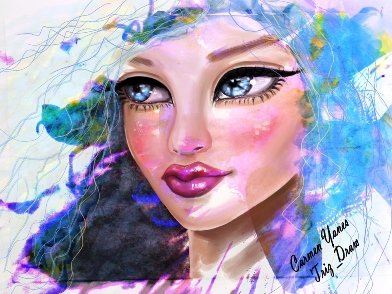 FINAL RESULT
In the final step, I took a photo of it and I passed it to PS, since I don't have how to outline the edges, I pass it there to make some adjustments, I made the eyes and adjusted the color and I already had the portrait ready.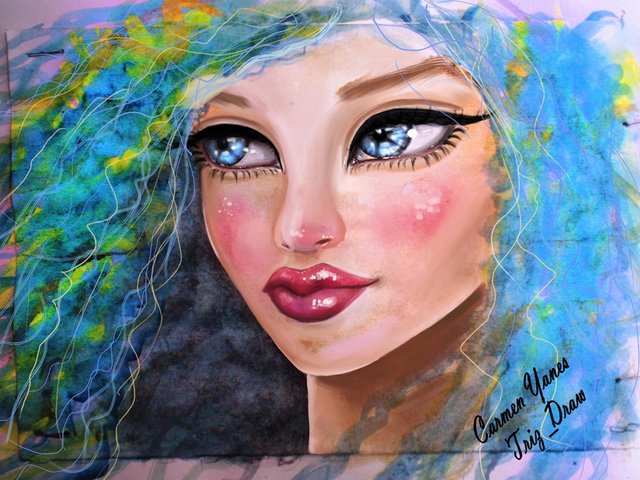 MATERIALS USED:
Laptop
Photoshop
Wacom Bamboo Tablet

Grateful to all of you for seeing and supporting my new work, I would be very happy if you leave me in the comments your opinions and criticisms regarding this style or my work. His criticisms help me to grow and encourage me to work harder to improve my art.

See you soon dear community, thank you for viewing and supporting my publications. 😜

Copyright @yanes94 - All rights reserved.