How To Make The Most Delicious Meatballs At Home With Tuna Fish + Eggs + Spices?
Today I will tell you how to make the most delicious meatballs you can make at home with tuna + spices + eggs. When it comes to meatballs, it comes to mind generally prepared with minced meat. I tried to prepare a more delicious meatball type by using a meat type that is different from both minced meat. Preparation time is 25 minutes in total. I can say 10 minutes of making the mortar, 5 minutes of waiting time in the refrigerator and 10 minutes of cooking time in a pan. I preferred to cook the meatballs in a pan for more practical preparation, but if they want, they can also cook them in the oven for 15 minutes at 180 degrees. Many athletes like to eat tuna because of the 30 grams of protein in 100 grams of tuna. By using this recipe, you can consume tuna fish more deliciously and easily.
Ingredients to be Used for Meatballs Prepared with Tuna Fish:
80 grams of tuna

½ onion, ½ parsley

Chili pepper, black pepper and salt

Liquid oil

Close to 1 glass, 3/4 Bread Crumbs

1 egg
Making Stages:
First, we will start by making the stuffing of the meatballs. Let's wash the parsley and onion. Then let's use both halves and cut them small. In a mixing bowl, respectively; Let's add 1 egg, parsley, onion, tuna, salt, red pepper, black pepper and breadcrumbs. Let's mix the ingredients we put together with our hands and get the consistency of the meatballs. After preparing the filling of the meatballs, let's give it a round shape with our palm. Let's do the same process until all the meatball mixture is finished. Finally, add three tablespoons of oil to the pan and wait 1-2 minutes. Then add the meatballs to the pan and cook. All meatballs will be cooked in about 10 minutes. Meatballs Prepared with Tuna is Ready!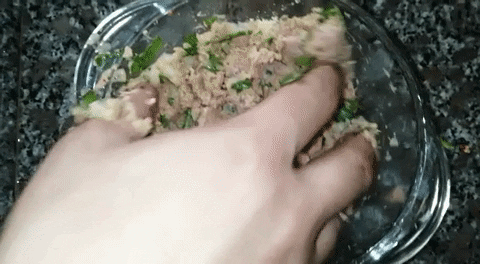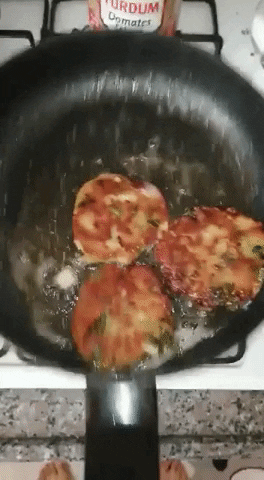 ---