How To Make Nigerian Ofada Sauce and Rice by ammyy (100% Power up))
Hello everyone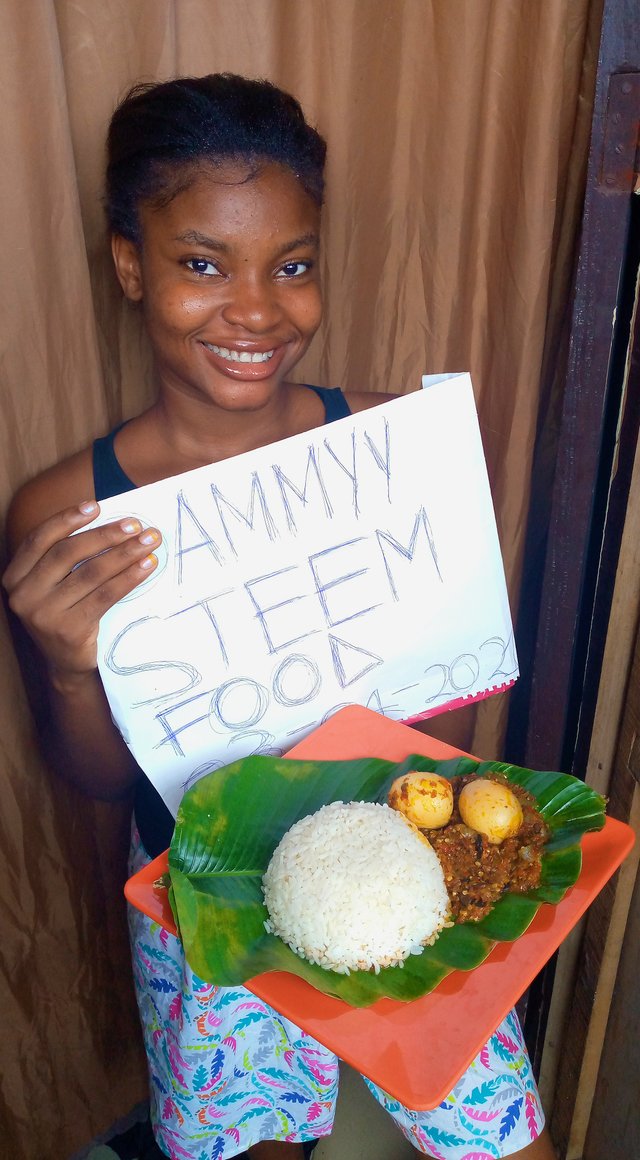 Today I will be showing you how to make the Nigerian Ofada Sauce with rice .The Ofada sauce recipe originated from the Western part of Nigeria. The ofada sauce name was gotten from the local Nigeria rice called ofada rice or unpolished rice . Let's start cooking.
INGREDIENTS FOR OFADA SAUCE
A BOWL OF GREEN PEPPER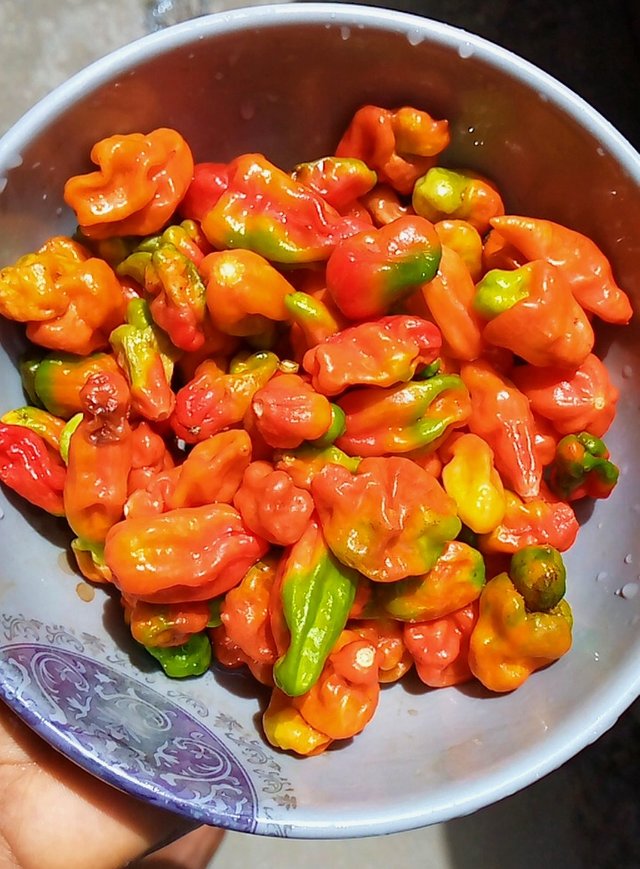 ONE TABLESPOON OF IRU(LOCUST BEANS).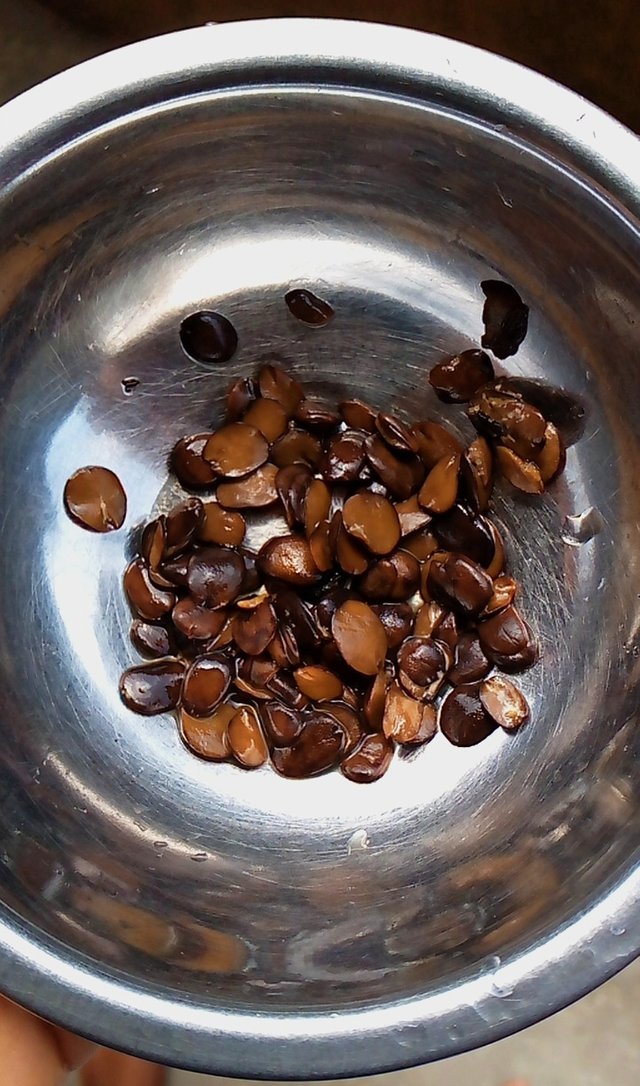 2 COOKING SPOONS OF NIGERIAN PALM OIL.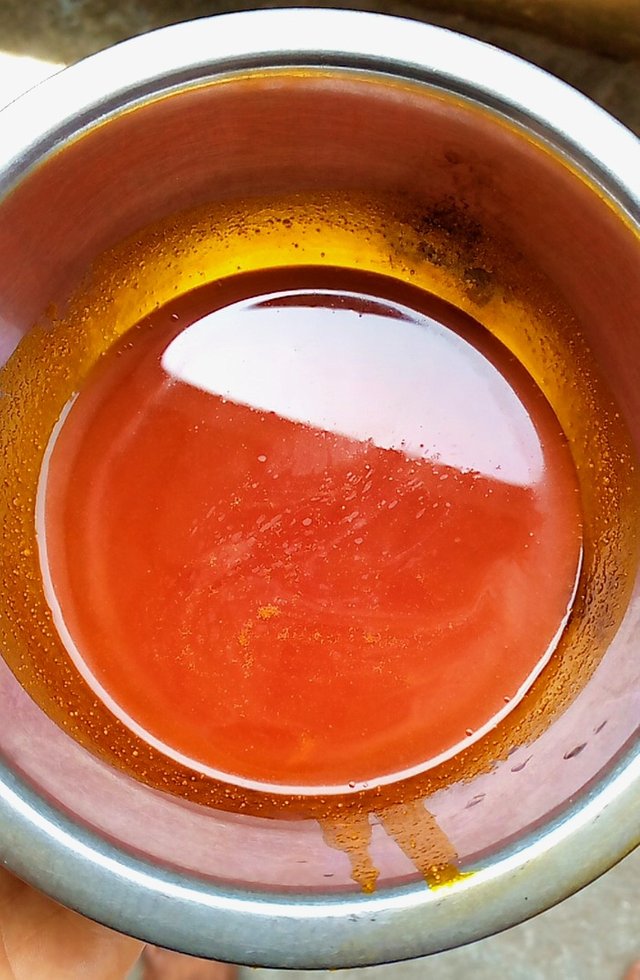 4 RAW EGG.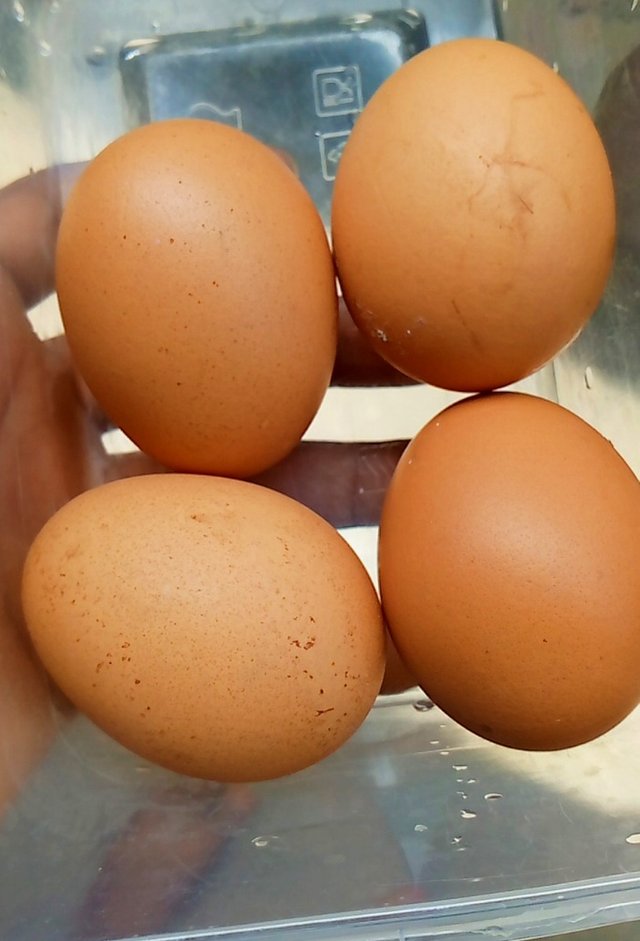 A HANDFUL OF CRAYFISH.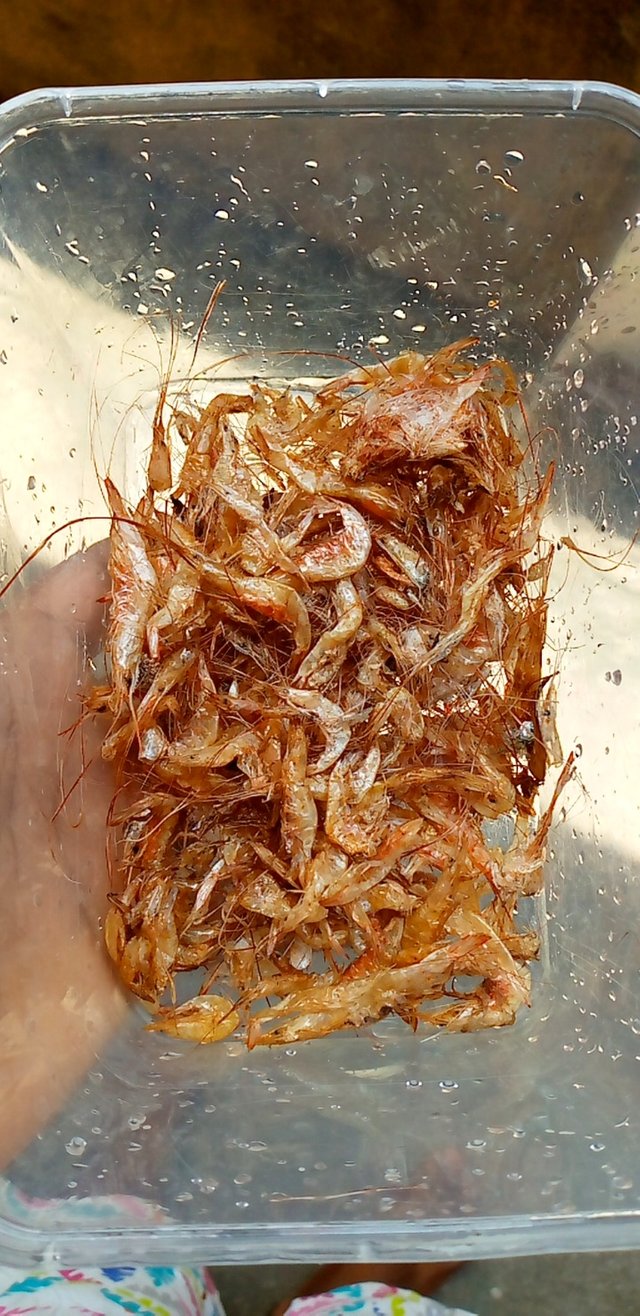 1 BIG ONION.
2 SEASONING CUBE.
SALT TO TASTE.
MAKING STEPS:
1.BOIL YOUR EGGS FOR 15 MINUTES AFTER THAT REMOVE THE SHELL AND SET ASIDE.
2.GRATE YOUR PEPPER, WELL I USED A GRATER BUT A FOOD PROCESSOR WILL BE NICE.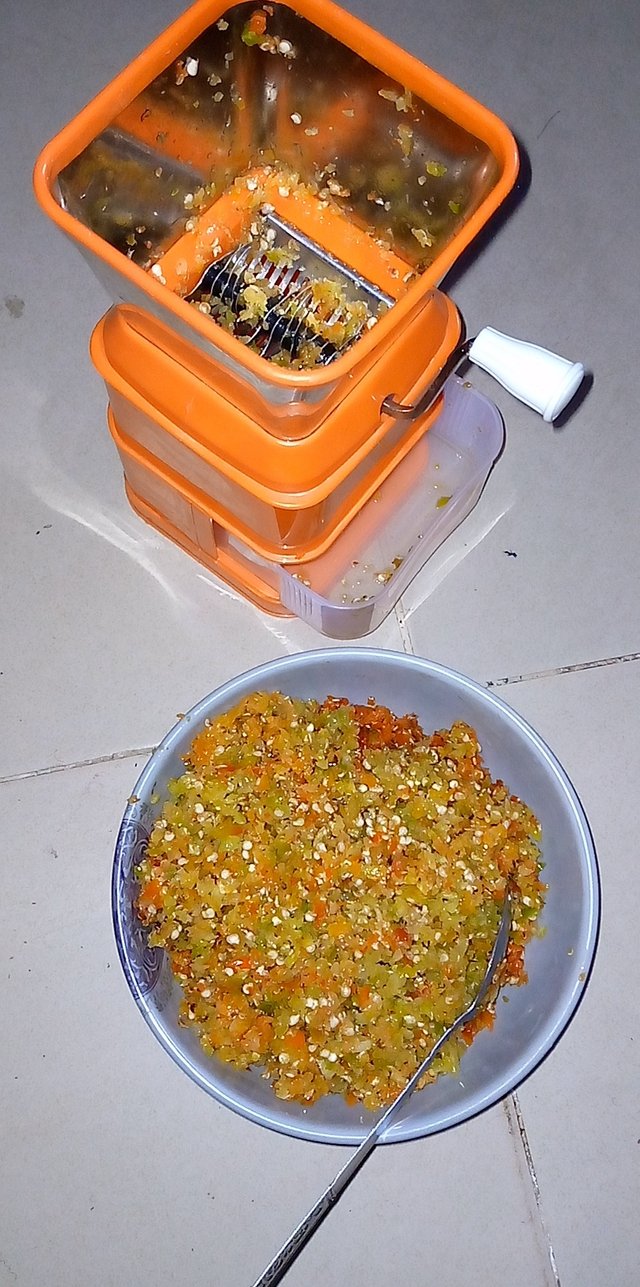 AFTER THAT GROUND YOUR CRAYFISH TOO NOT TOGETHER SEPARATELY PLS.
3.PLACE YOUR POT ON MEDIUM HEAT AND POUR YOUR PALM OIL INTO THE POT,AFTER THAT BRING THE HEAT TO THE LOWEST AND ALLOW THE OIL TO BLEACH FOR 10 MINUTES.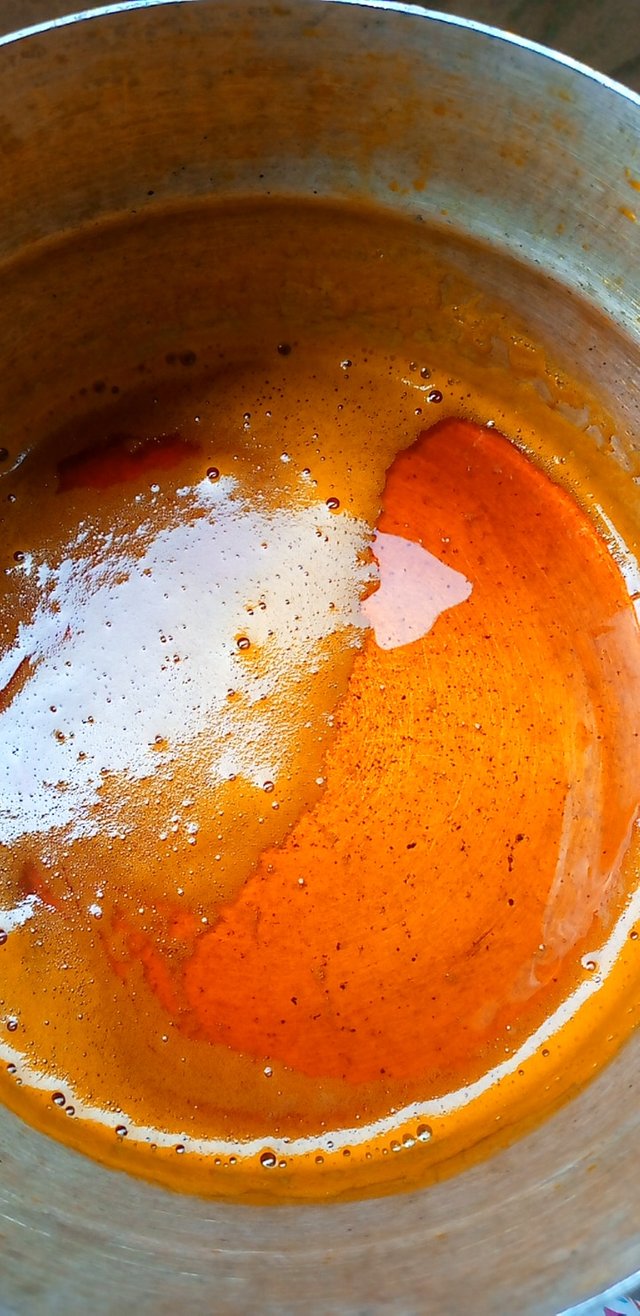 4.AFTER ACHIEVING THIS,ALLOW THE OIL TO COOL OFF FOR 5 MINUTES THEN TRANSFER IT BACK INTO THE COOKER OM MEDIUM HEAT.
5.ADD YOUR CHOPPED ONIONS INTO THE OIL. SAUTE FOR 2 MINUTES ON MEDIUM HEAT.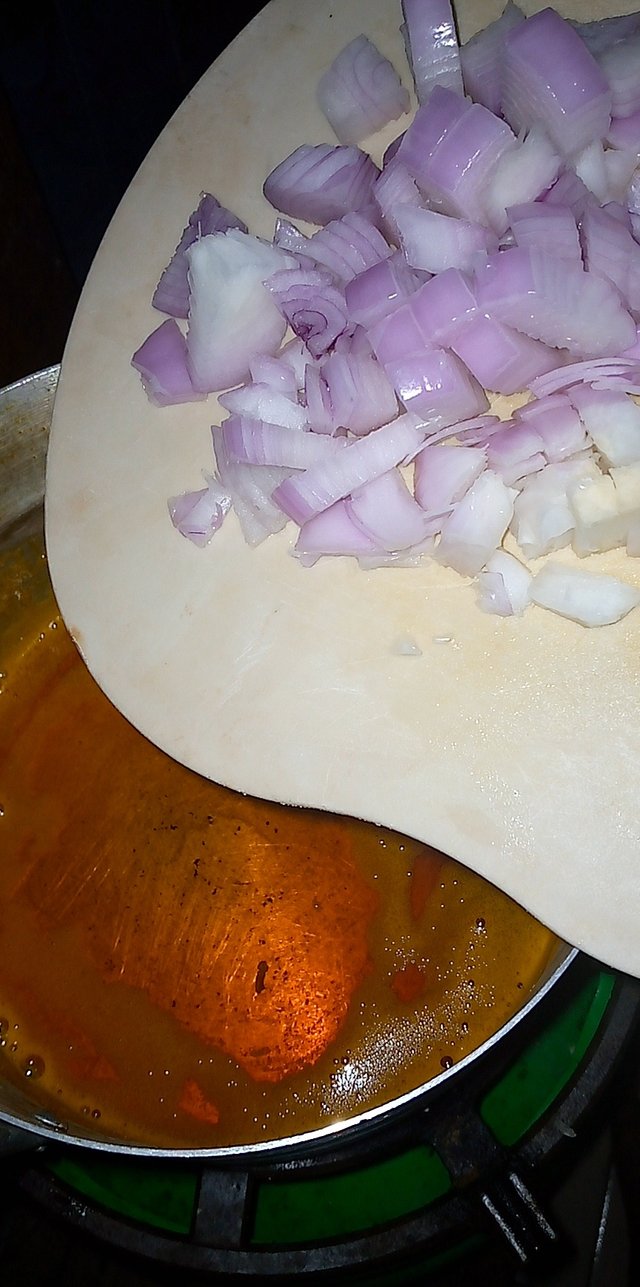 6.ADD YOUR IRU(LOCUST BEANS) AND SAUTE FOR 2 MINUTES.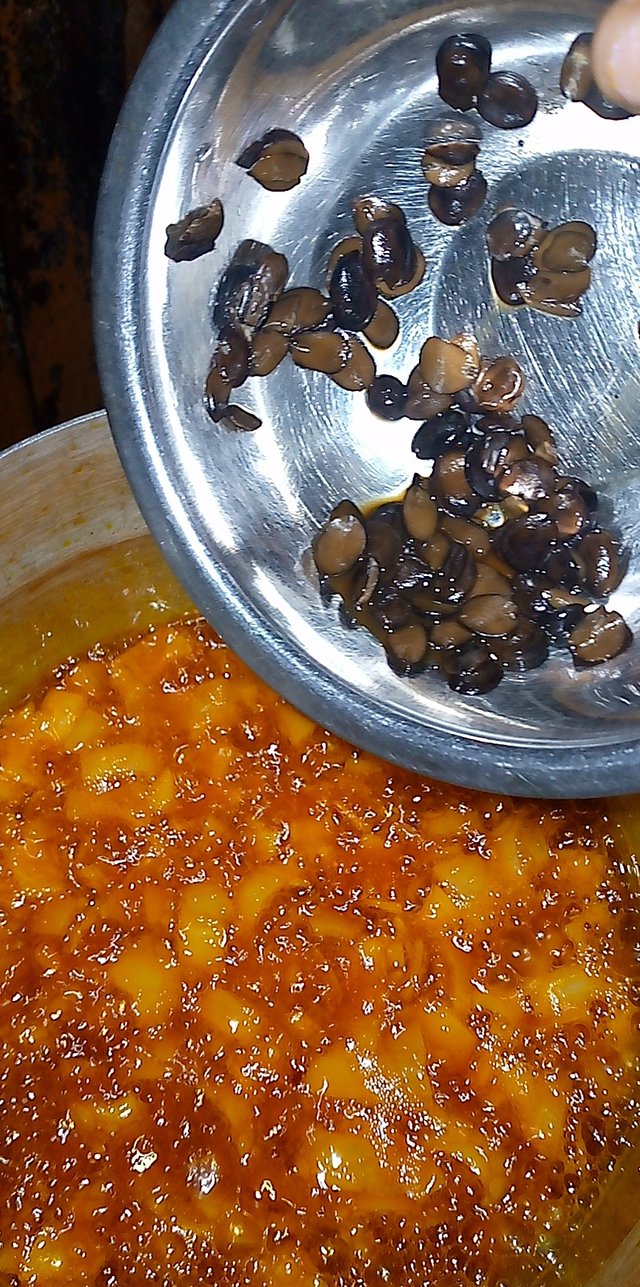 7.ADD ONE TEASPOON OF THE GROUNDED CRAYFISH. SAUTE FOR 2 MINUTES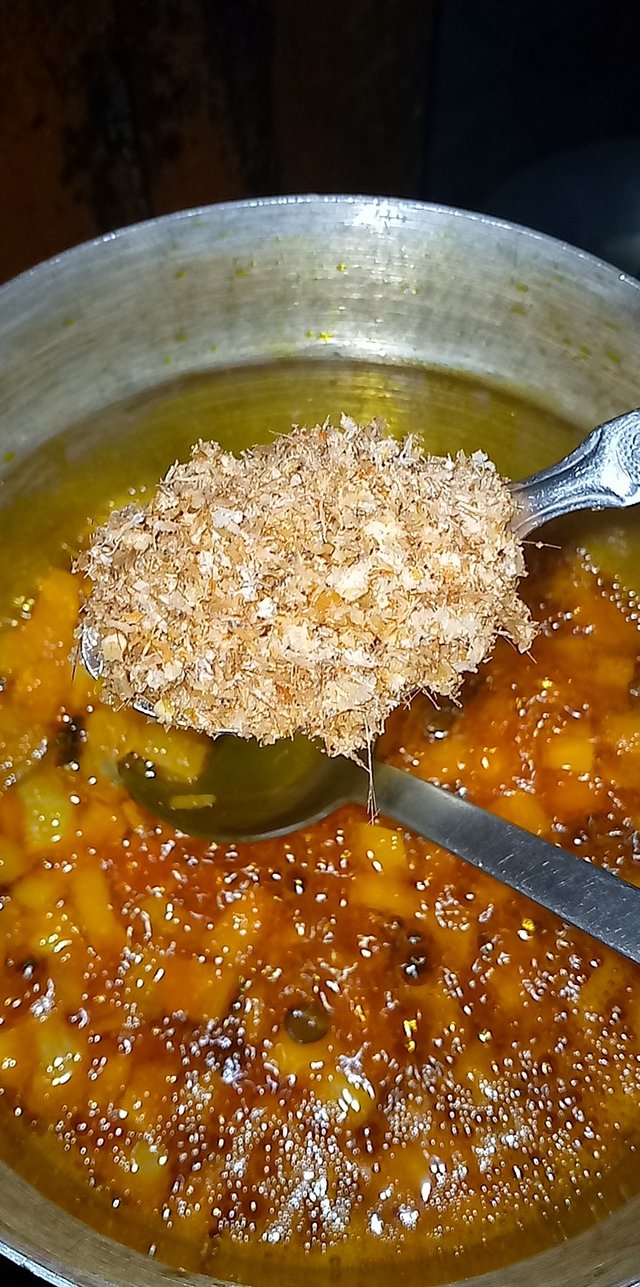 8.ADD YOUR PEPPER INTO THE POT.ADD A LITTLE WATER IF IT'S TOO THICK.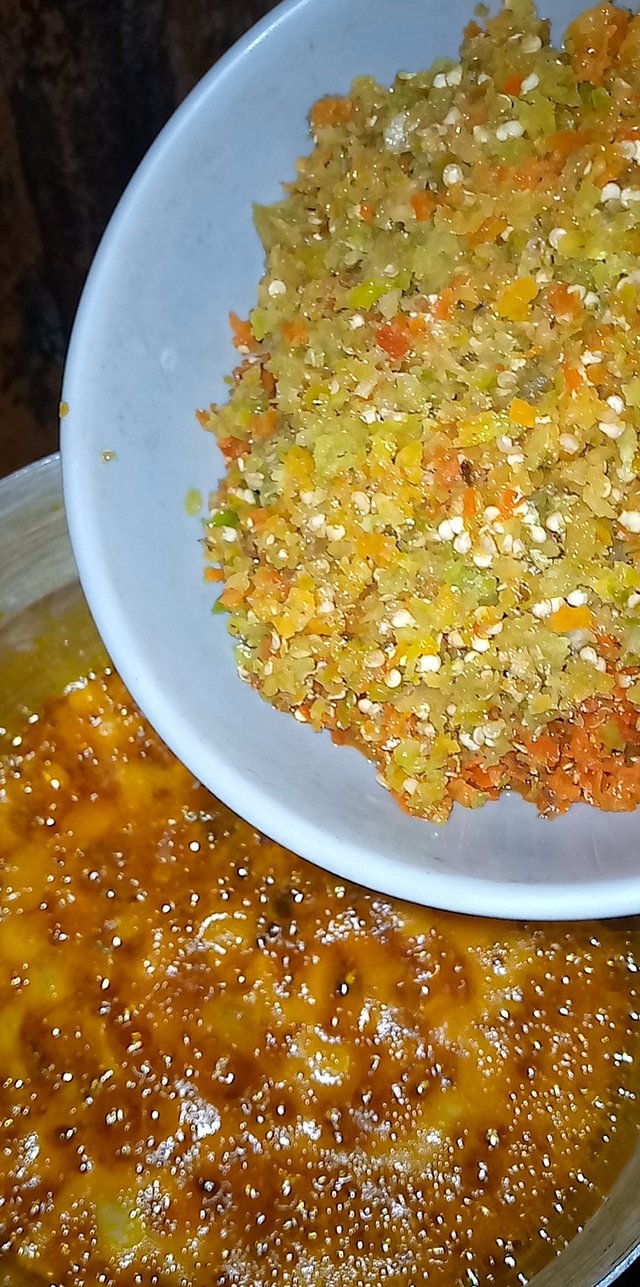 8.ADD THE REMAINING GROUNDED CRAYFISH INTO THE SAUCE.
9.ADD YOUR SEASONING CUBES INTO THE SAUCE .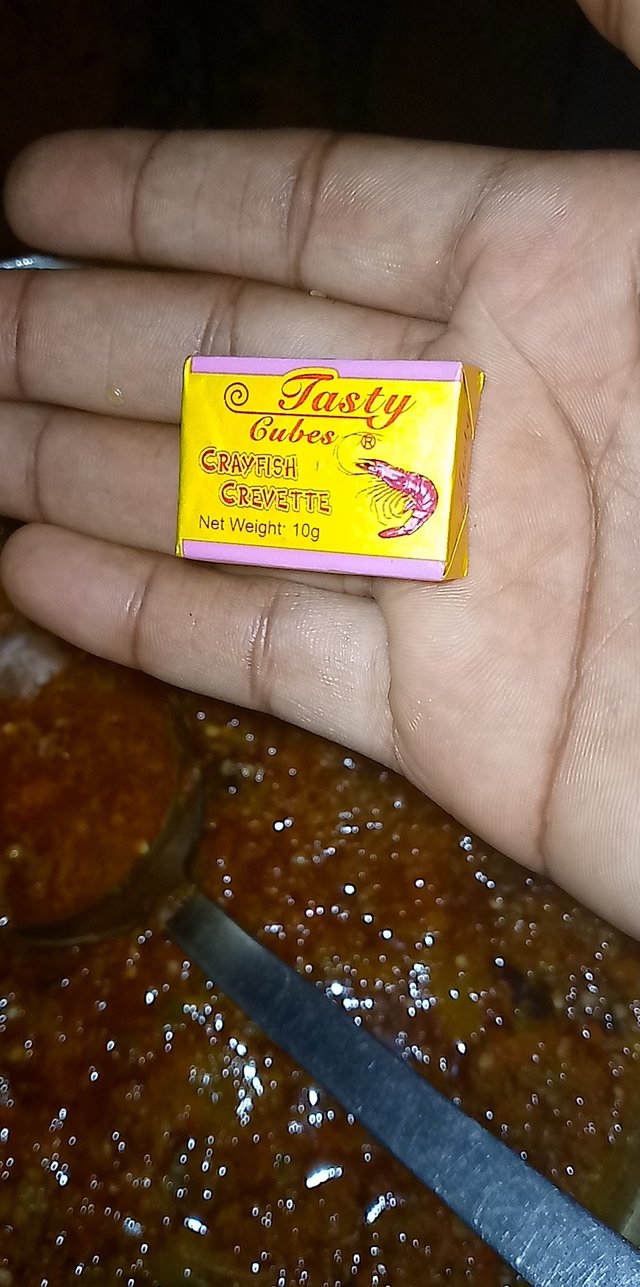 10.ADD SALT TO TASTE.
11.ADD THE BOILED EGGS INTO THE SAUCE .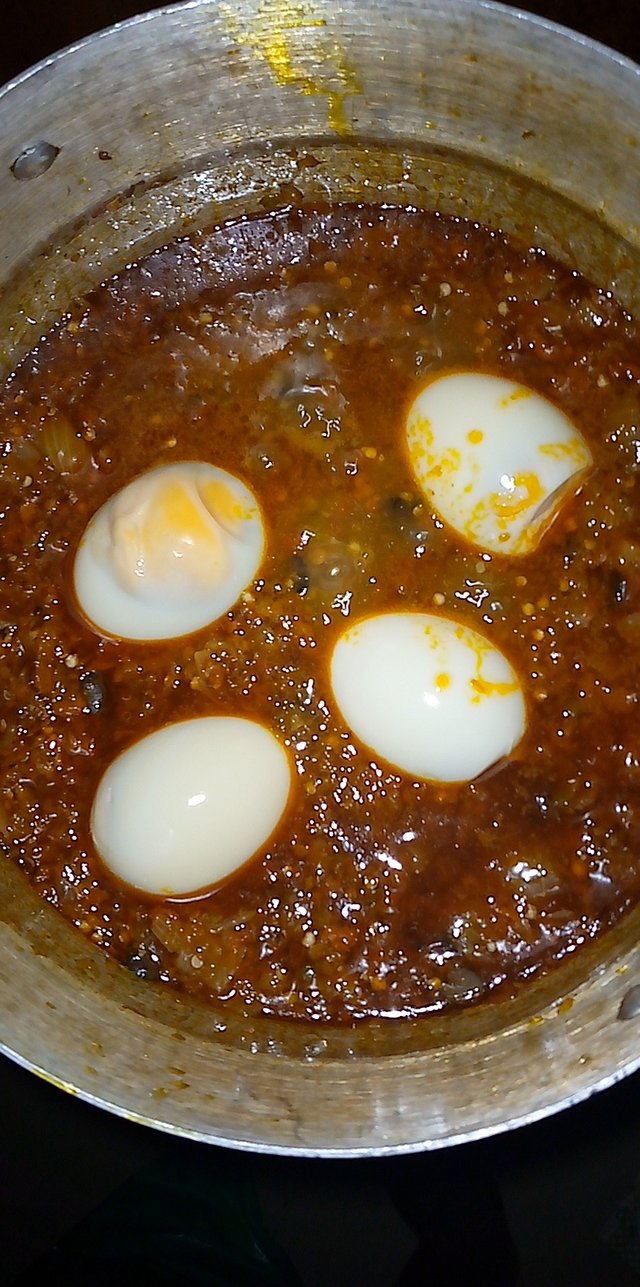 12.ALLOW TO COOK FOR 5 MINUTES.
13.YOUR SAUCE IS READY.
MAKING STEPS FOR THE RICE:
1.WASH YOUR RICE
2.BRING YOUR RICE TO A BOIL ON MEDIUM HEAT.
3.ADD SALT TO TASTE
4.YOUR RICE IS READY.
I HOPE YOU ENJOYED THIS TUTORIAL AND YOU WILL GIVE IT A TRY. HERE ARE SOME PICTURES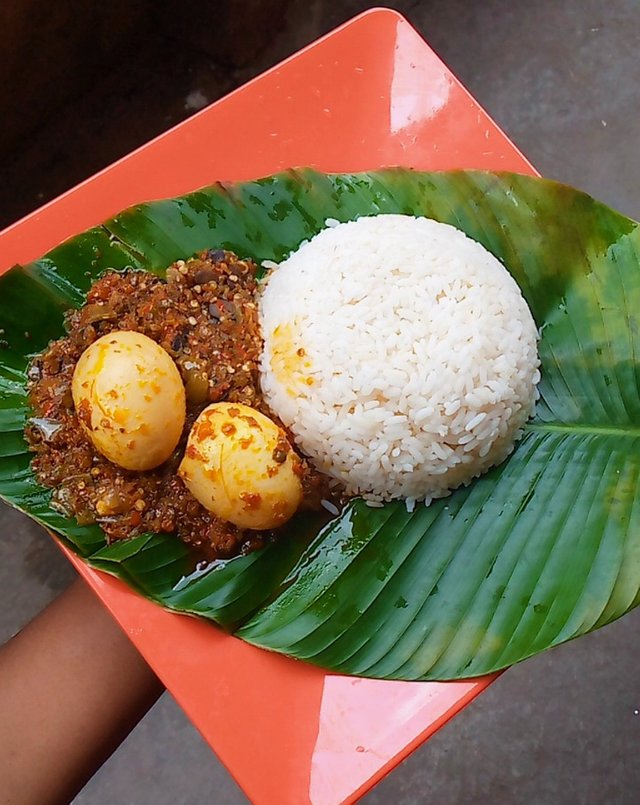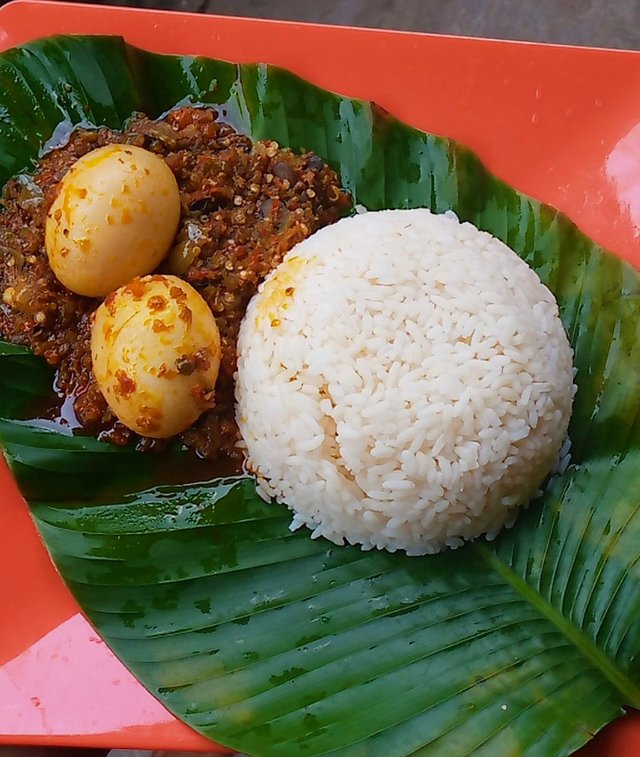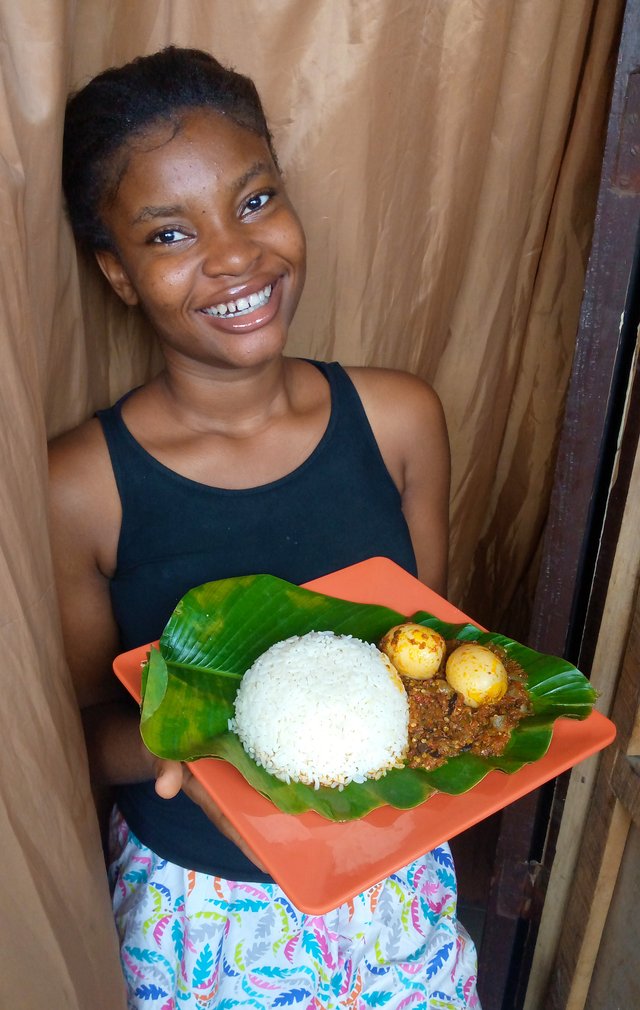 SPECIAL REGARDS TO:
@alikoc07
@ngoenyi
@steemfoods