HOW I MAKE MY RICE AND EGG SAUCE @analee
Hello great people of the steemfood community. i trust we all are doing good today..
Today i like to share of recipe of how i make my rice and egg sauce. I so much enjoy eating this cause its one of my favorite. Its really very easy to make.
Lets get started!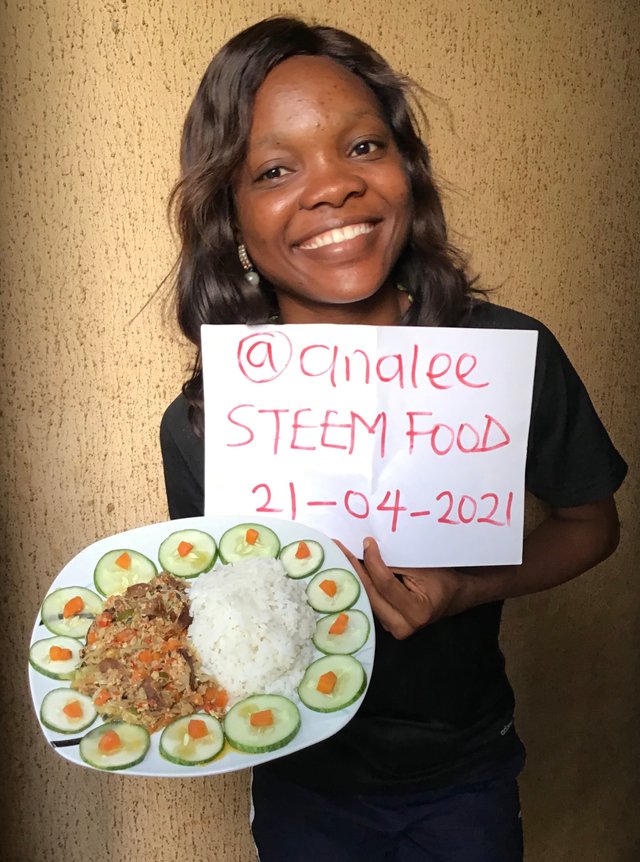 INGREDIENTS FOR THE RICE
850 grams of Rice
Water
Salt to taste
INGREDIENTS FOR THE EGG SAUCE
Any meat of your choice (i used beef)
3 piece of smoked fish
1small size Onions
1small size of cabbage
1 Green Pepper
12 piece of Scotch Bonnet (Ata rodo)
9 piece of Tomatoes
3 strands of spring onions
10 piece of carrot
4 Eggs
Half cup of vegetable oil
1teaspoon of curry
1teaspoon of theme
1 teaspoon of salt
3 seasoning cubes
1 cucumber
PREPARATORY STAGE
Wash all your vegetables, The carrot, green pepper, cabbage, tomatoes, scotch bonnet, onion, spring onion, cucumber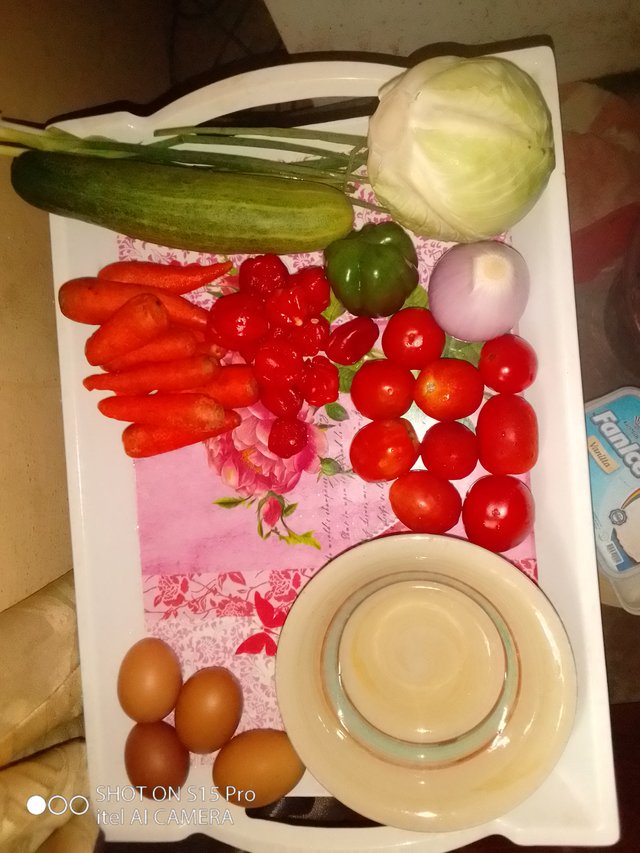 Wash your meat and stock fish. Remove all dirt from the stock fish

Chop your vegetables into the shape or size you want. i chopped all of it into round, square shape and smaller pieces.
At this stage all your ingredients are ready.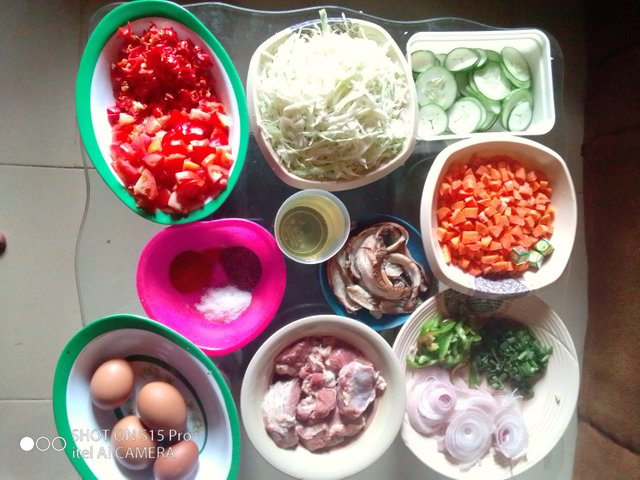 MAKING STAGE OF THE RICE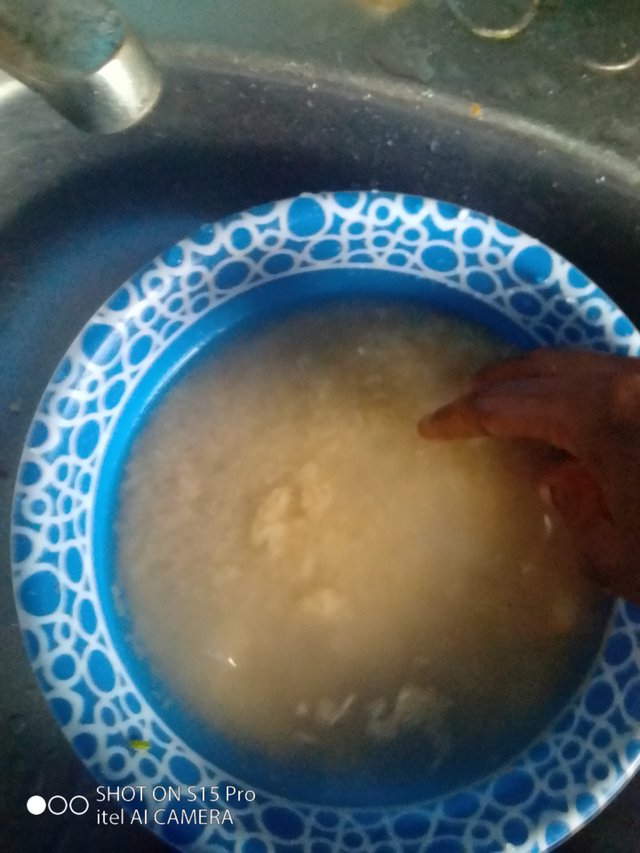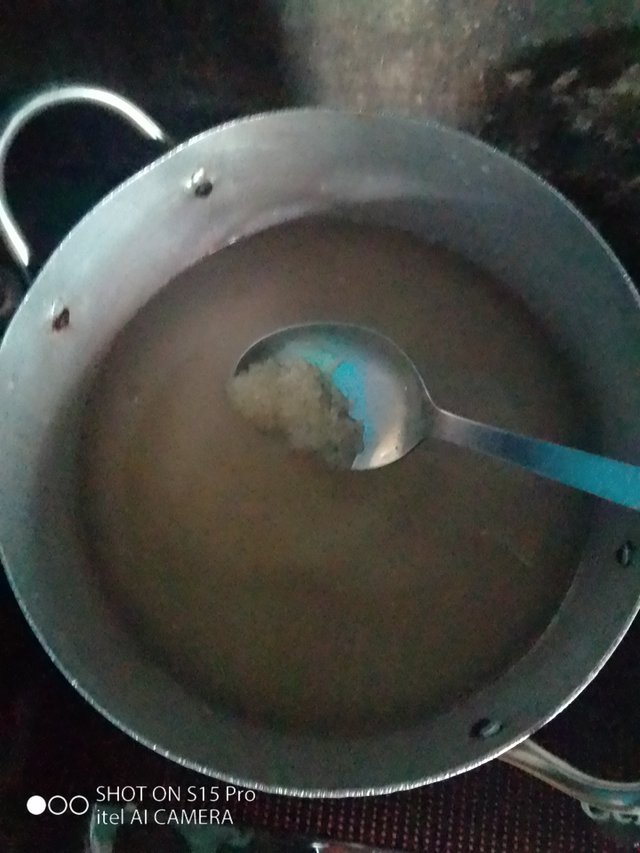 Drain the water, wash the rice again with clean water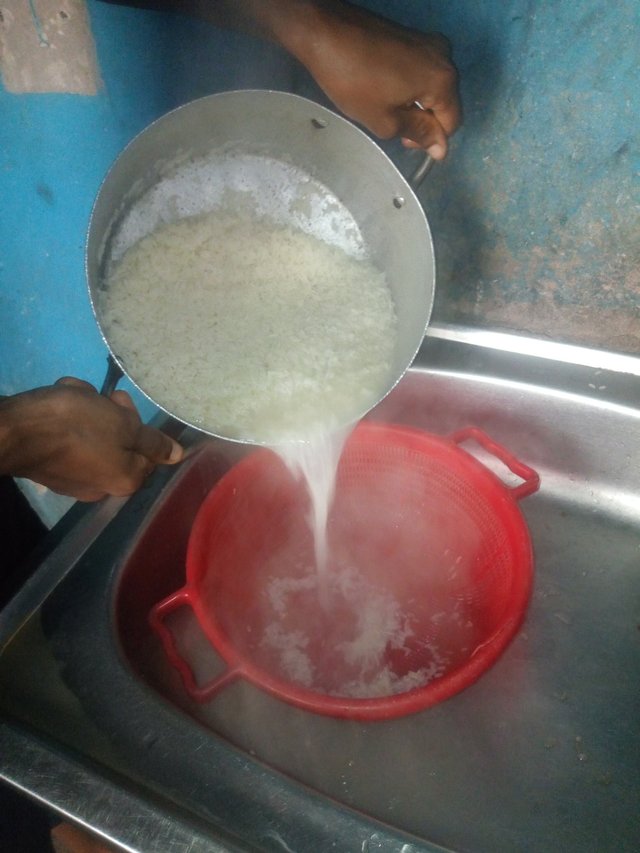 Place it back on fire, add water and salt to taste.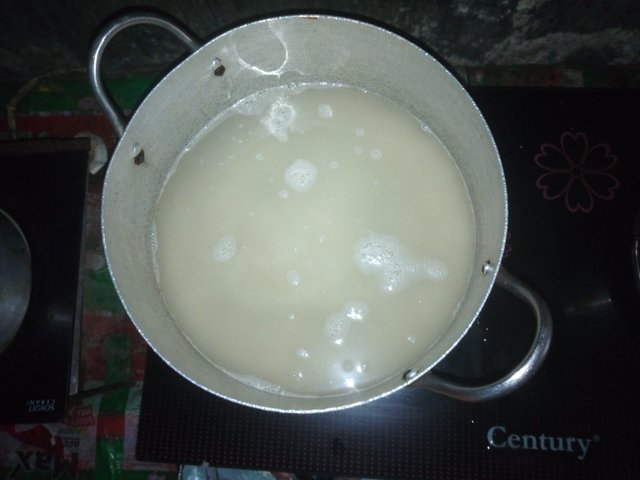 MAKING STAGE OF THE EGG SAUCE
THE MEAT
Put your meat in the pot, Add two seasoning cubes, little onions, 1tspoon of curry 1tspoon of time, 1/2 tspoon of salt and half cup of water to help it cook well. cook for 15 minutes.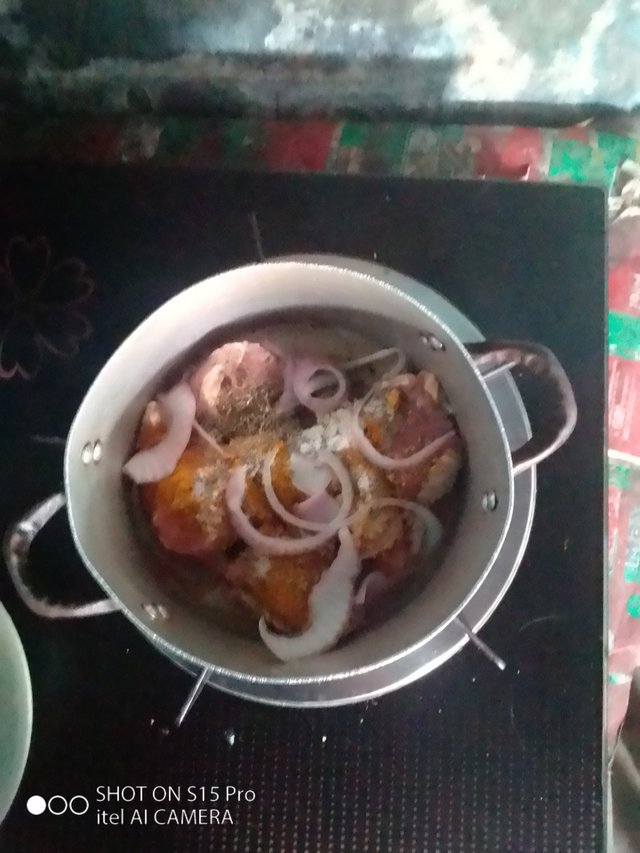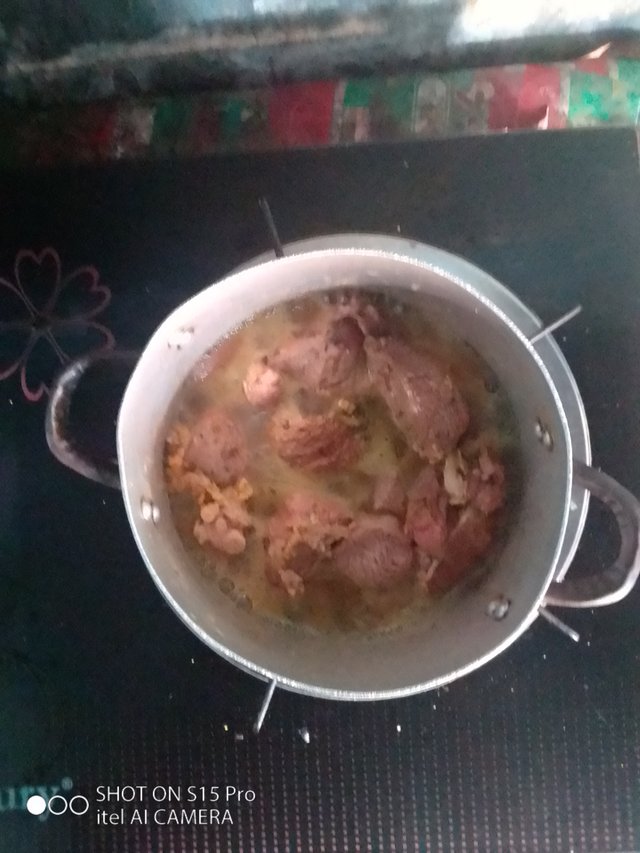 Remove the meat from its stock , place in a clean plate and chop into piece.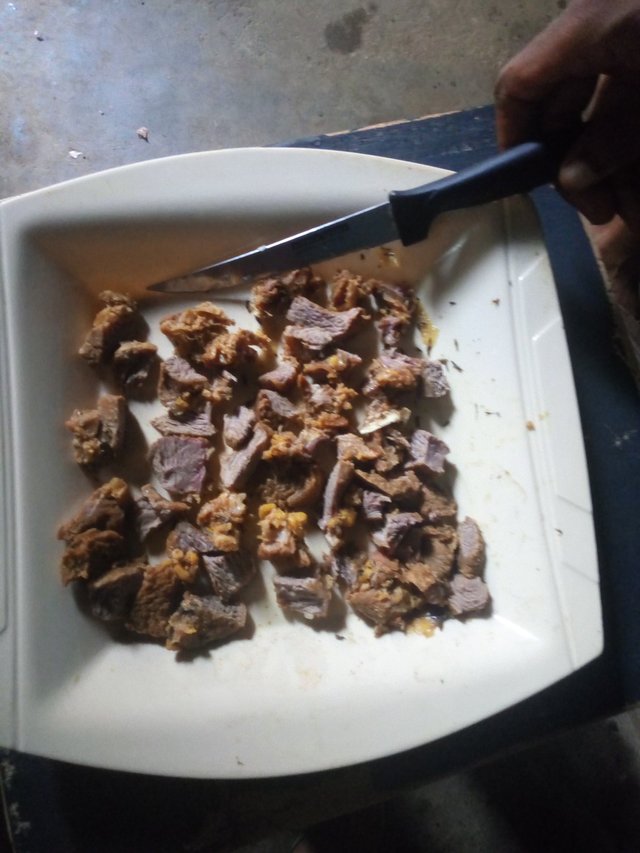 THE SAUCE ITSELF
Place your pot on fire, add your vegetable oil to it, allow the oil to heat

Add your chopped onions, fry till its releases its fragrance. this should take three minutes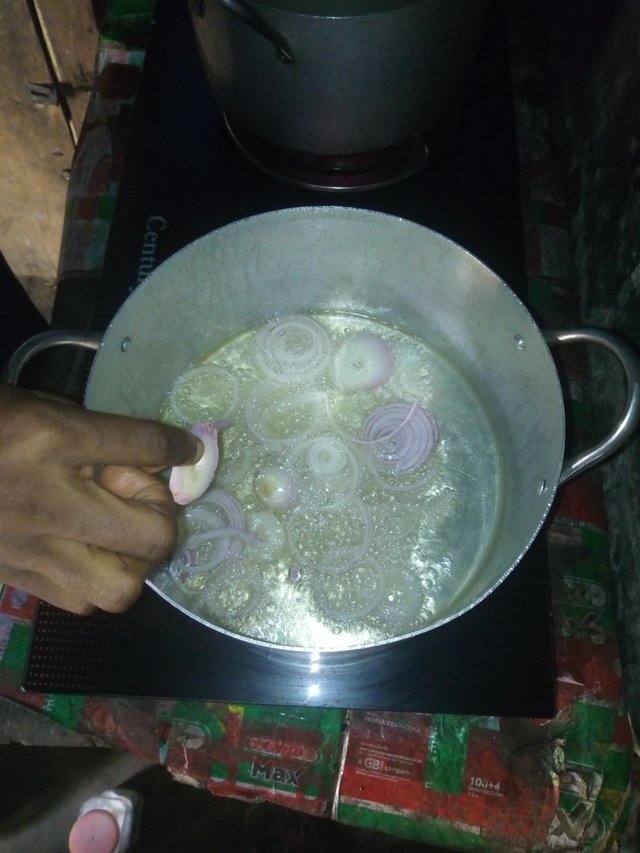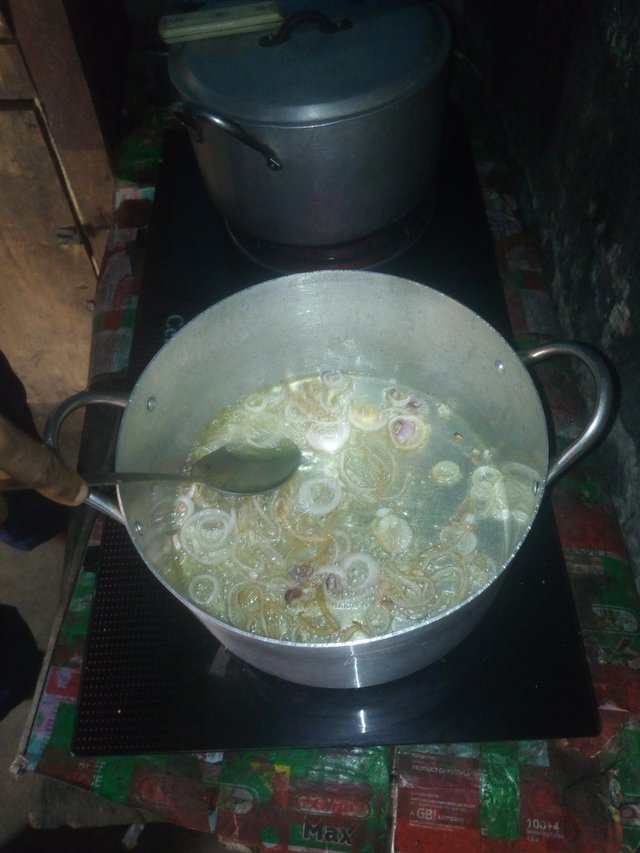 Add your chopped tomatoes and pepper. fry till the sour taste is gone. This should take 10 minutes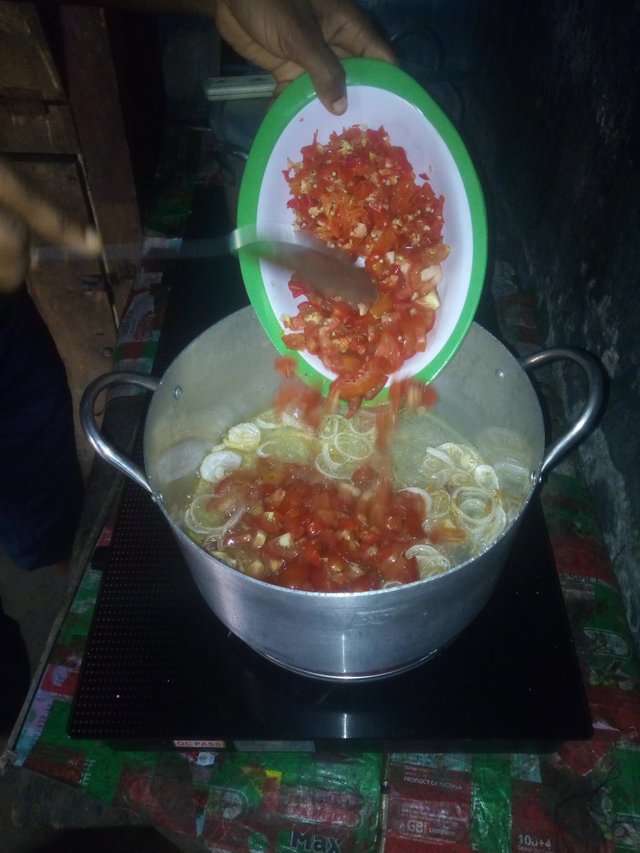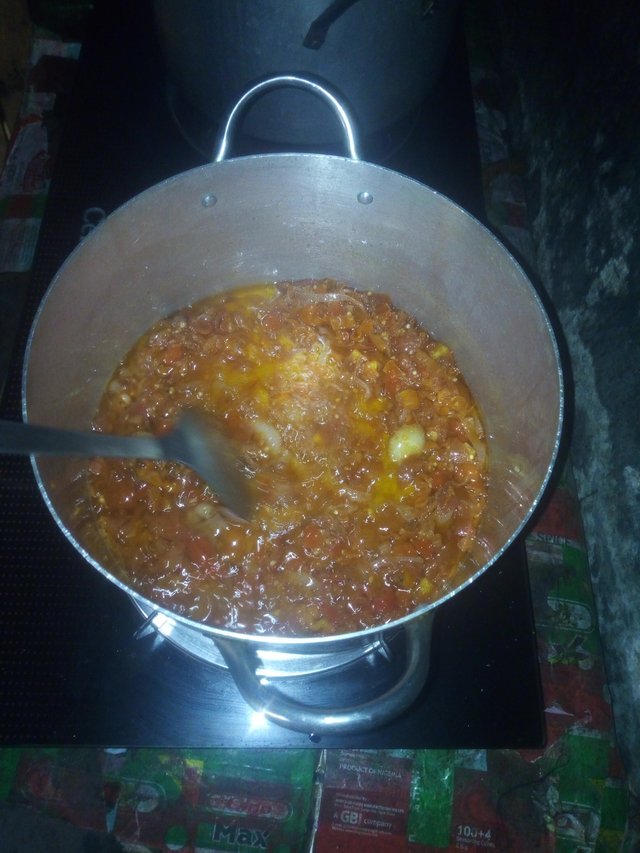 Add your carrot and cook for 5 minutes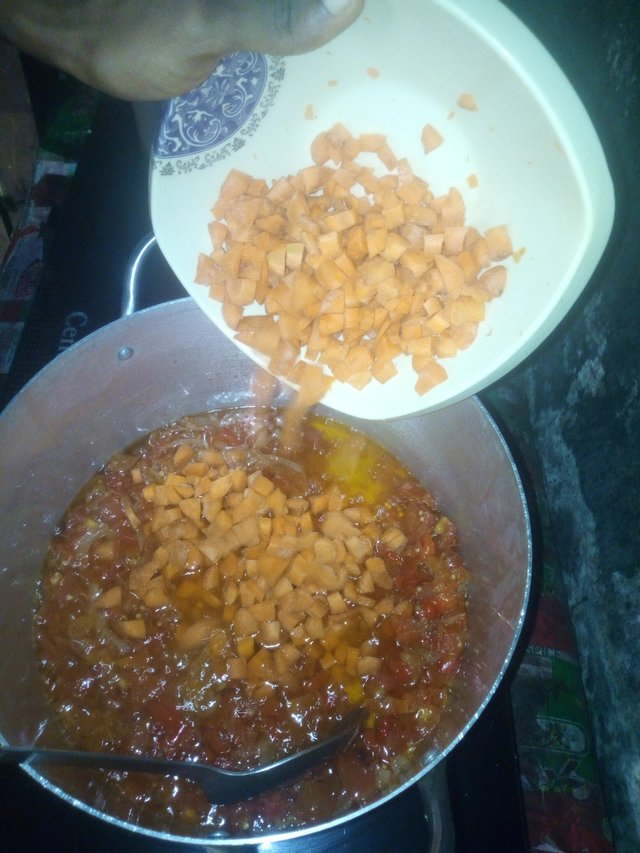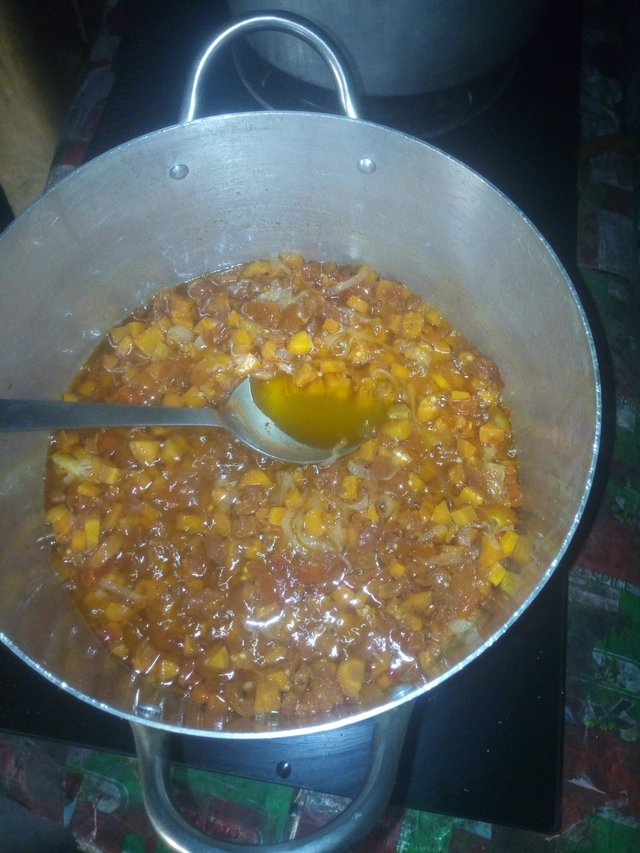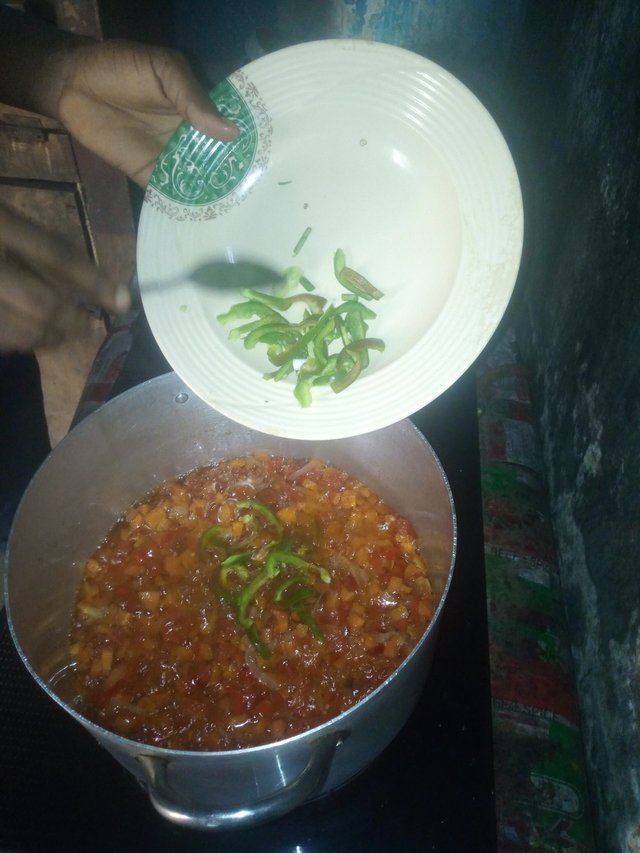 Add your chopped meat and cook for two minutes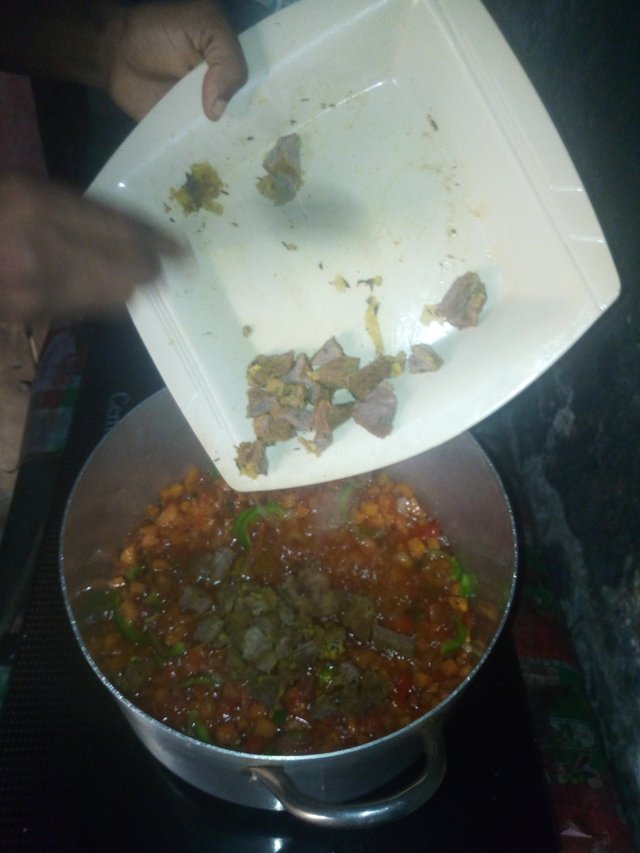 Add your smoked fish and cook for two minutes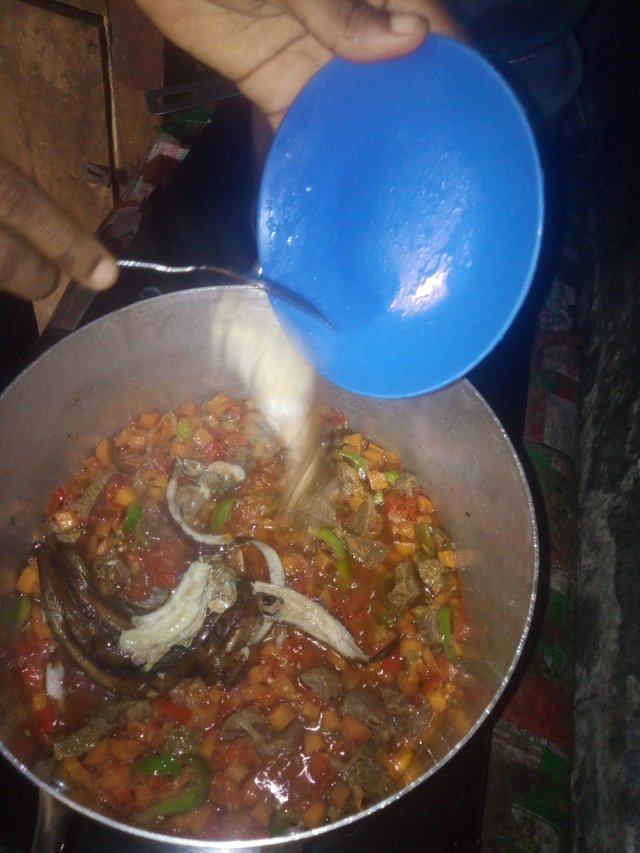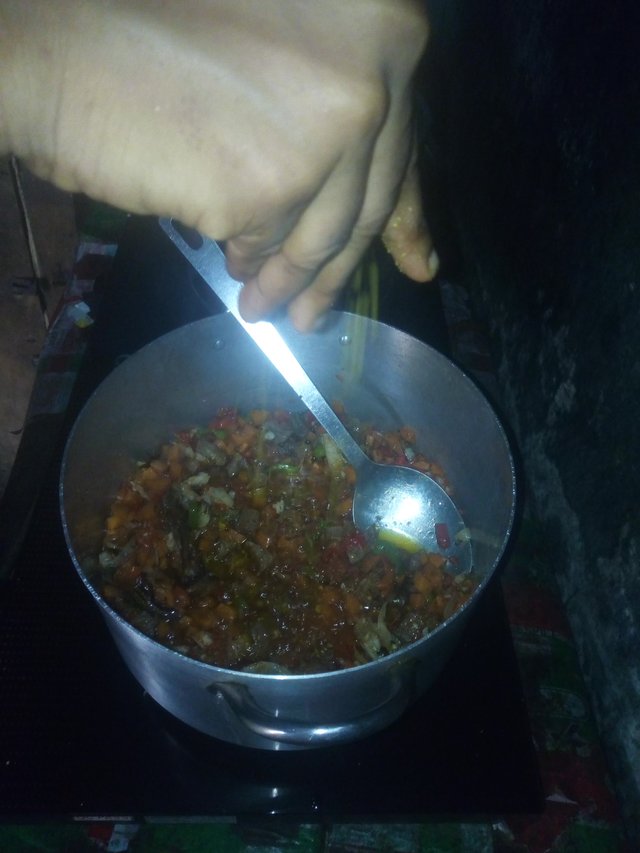 Add the meat stock, 1/2tspoon of salt and cook for two minutes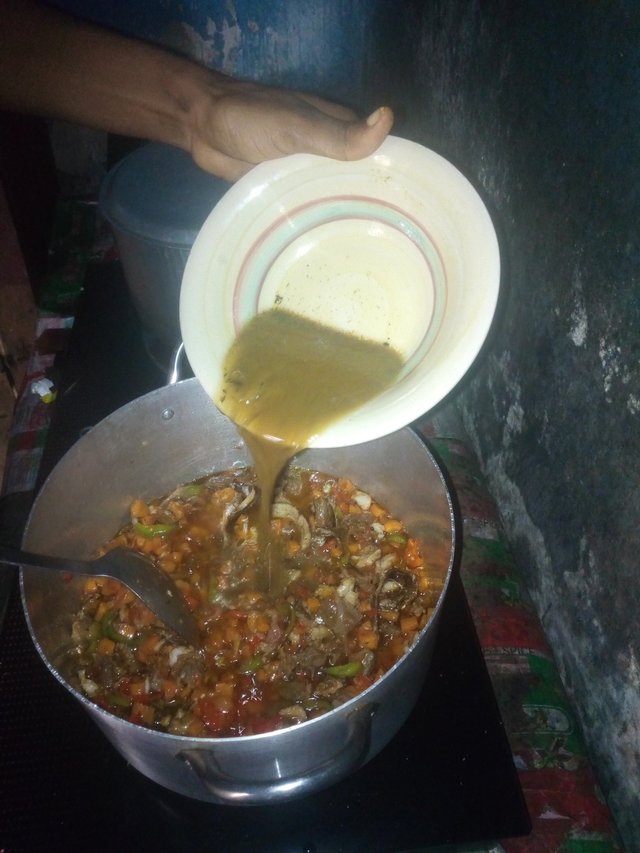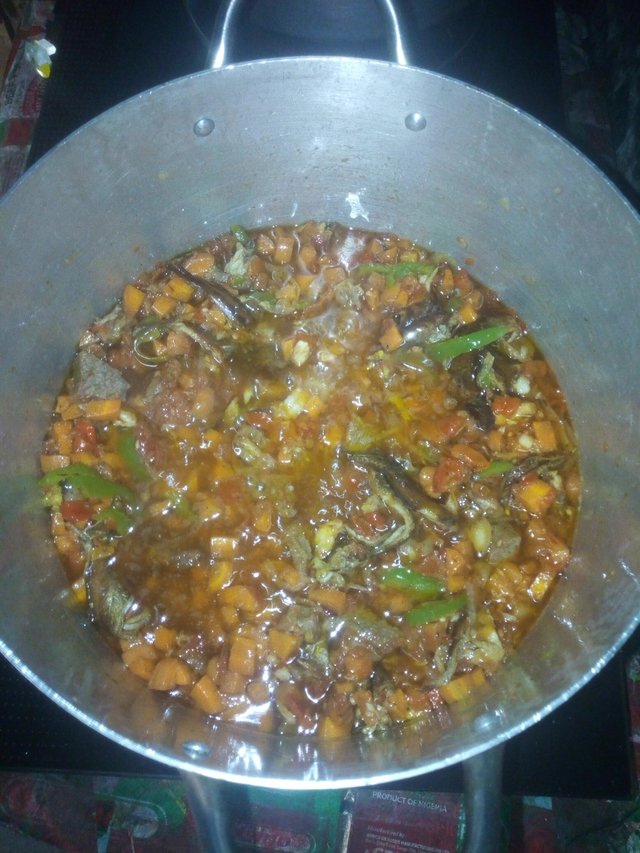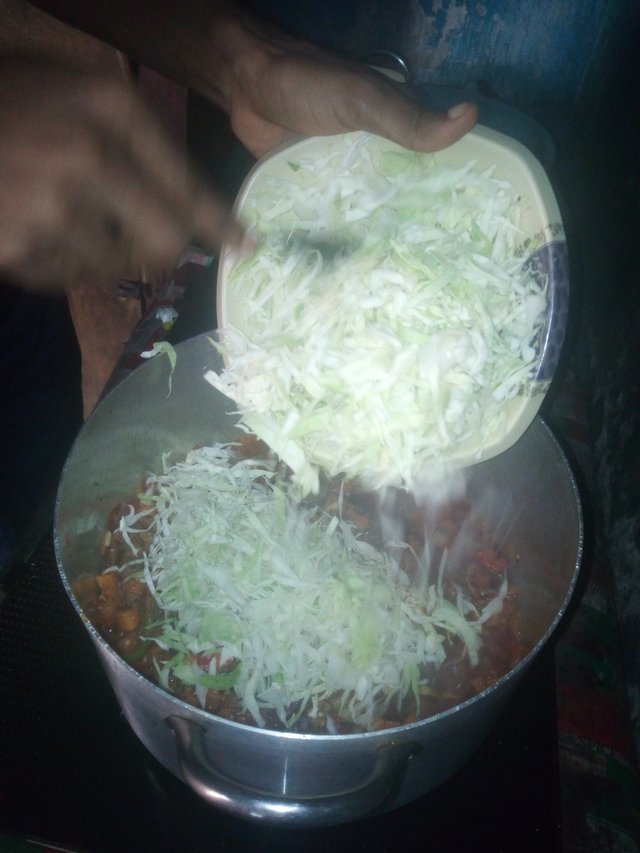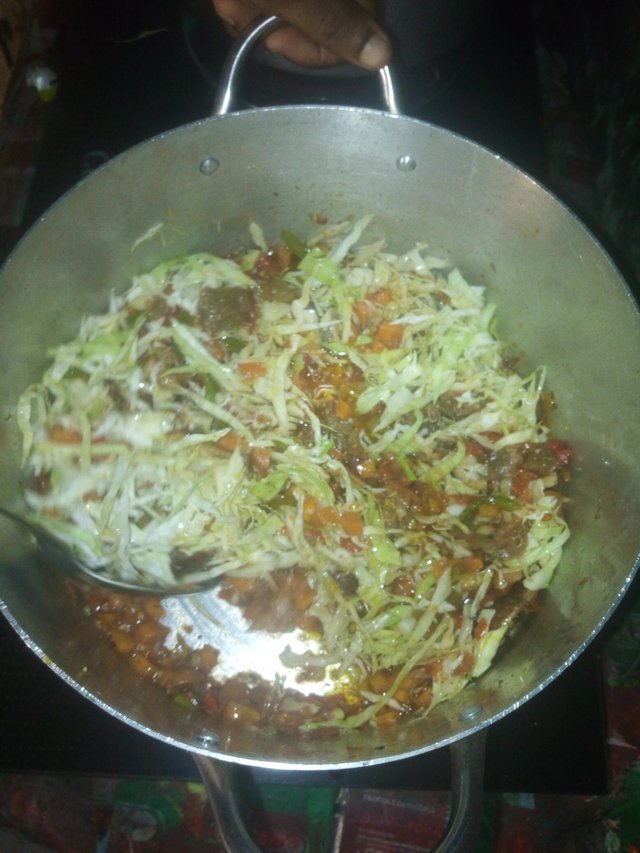 Add your spring onions cook for 2 minutes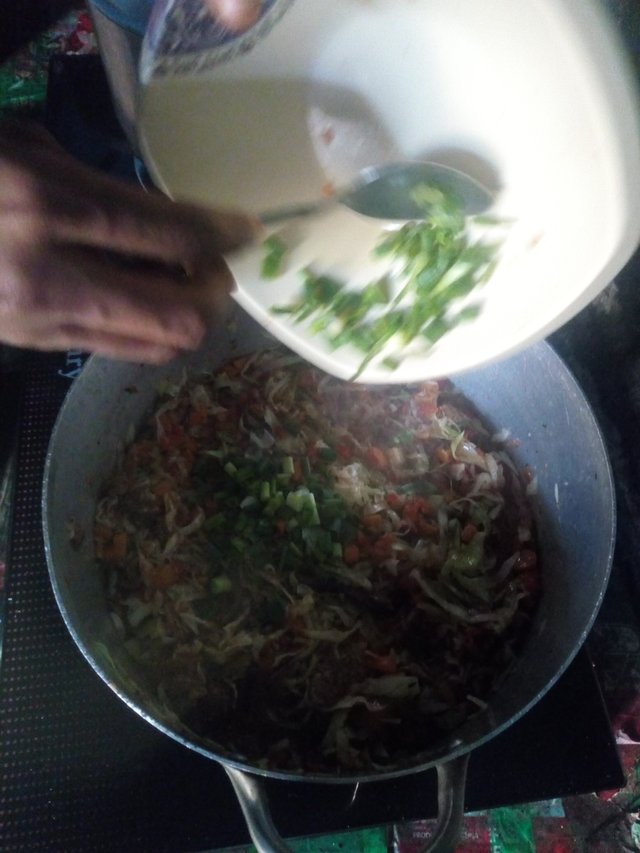 Break your egg in a clean plate, add a pinch of salt to it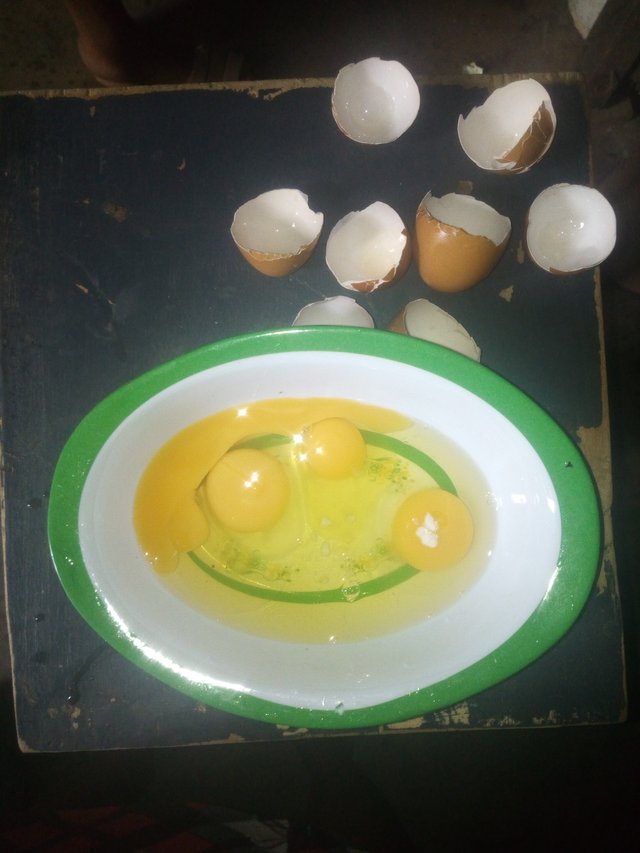 Whisk the egg and add it to the sauce, cook for three minutes on a low heat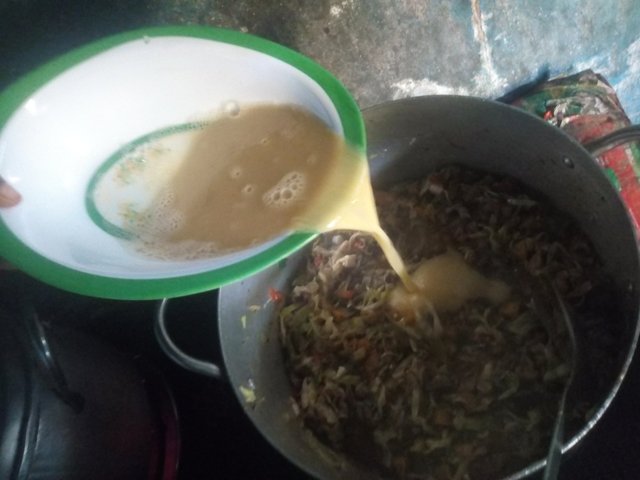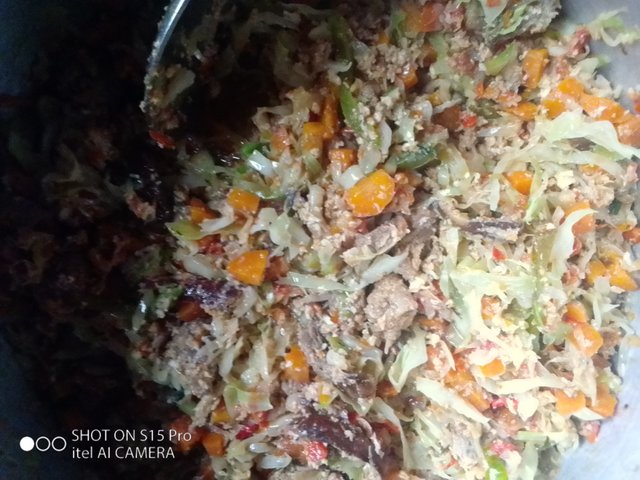 Serve in a plate. put the rice and the egg sauce side by side. put the cucumber round it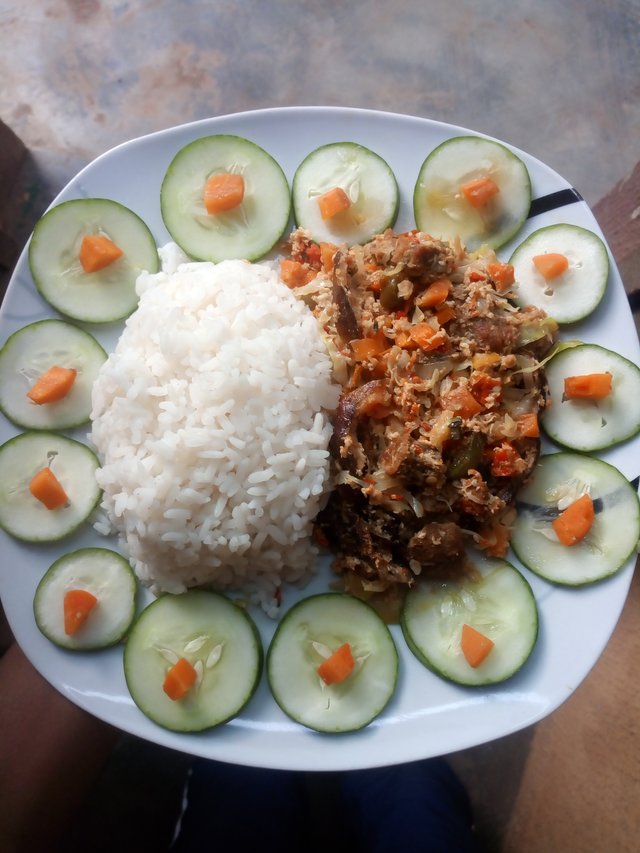 This meal is so great and i love it for it unique taste. you can also spice up the egg with more vegetables if you want. you can eat the egg sauce with Rice, bread, yam, spaghetti or any kind of pasta.
Thank you for visiting.
Cc: @trafalgar
Cc: @alikoc07
Cc: @ngoenyi
Cc: @bright-obias
Cc: @focusnow