SteemFoods Contest -16-| Special Cake Recipe for Steemit's 5th Anniversary🎂🍰 Torta explosiva para celebrar!!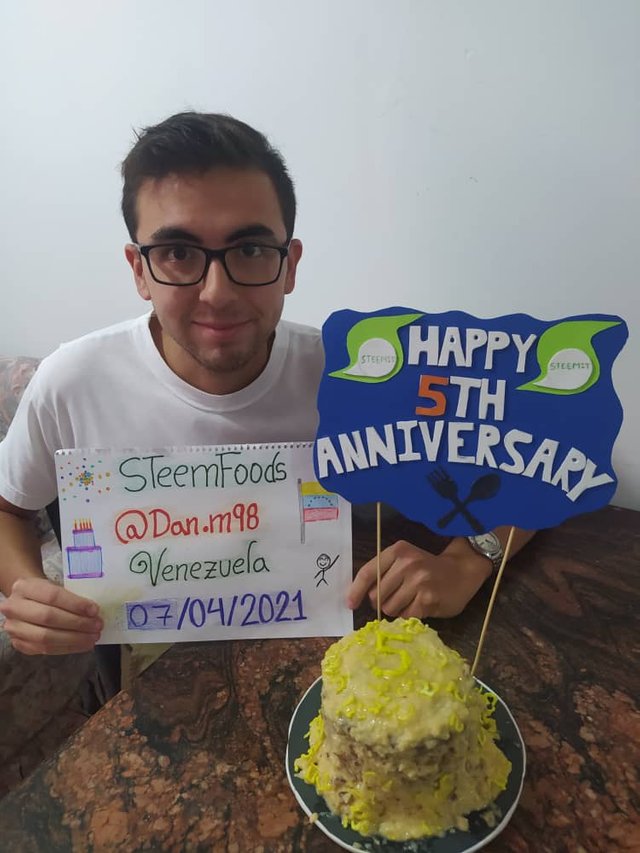 ---
Holaaa queridos amigos de SteemFoods y amigos de steemit, un fuerte abrazo les envió, anhelo que todo este de maravillas en sus vidas y que sus familiares gocen de buena salud y bienestar, hoy vengo a unirme a esta gran celebración, que es nada más y nada menos, que el 5to aniversario de steemit, y ante semejante celebración les traigo un pastel que realicé con mucho gusto y dedicación para seguir la fiesta en lo más alto, con una preparación súper sencilla.
 Hello dear friends of SteemFoods and friends of steemit, a big hug sent to you, I hope that everything is wonderful in your lives and that your family enjoys good health and welfare, today I come to join this great celebration, which is nothing more and nothing less than the 5th anniversary of steemit, and before such a celebration I bring you a cake that I made with great taste and dedication to continue the party at the top, with a super simple preparation.
---
Sin más preámbulo continuo a mostrarle la preparación del pastel de chocolate de manera de volcán de chocolate blanco con coco y sprinkles con el número 5, así que continuamos.
Without further ado I continue to show you the preparation of the chocolate volcano cake with white chocolate coconut and sprinkles with the number 5, so let's continue.
---
🧁 Ingredientes para el pastel🧁| 🧁 ingredients for the cake 🧁
200g de harina de trigo.
100g de mantequilla.
20g de cacao en polvo.
2 huevos.
150ml de leche líquida.
200g de azúcar.
dos pizca de polvo de hornear.
200g wheat flour.
100g butter.
20g cocoa powder.
2 eggs.
150ml of liquid milk.
200g sugar.
Two pinch of baking powder.
---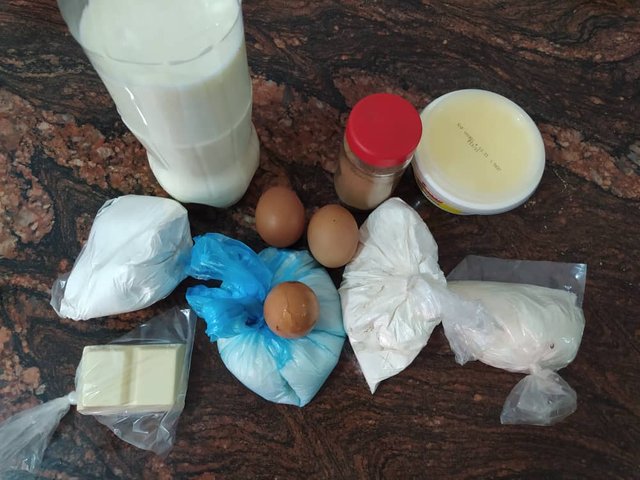 ---
👩🏻‍🍳‍ Preparación 👨🏻‍🍳 | 👨🏻‍🍳Preparation 👩🏻‍🍳
1) Encendemos el horno y lo pre-calentamos a 180°C, mientras tanto, tomamos un recipiente hondo y vamos a colocar la mantequilla y batimos. 
1) We turn on the oven and preheat it to 180°C, meanwhile, we take a deep bowl and we are going to put the butter and whisk. 
---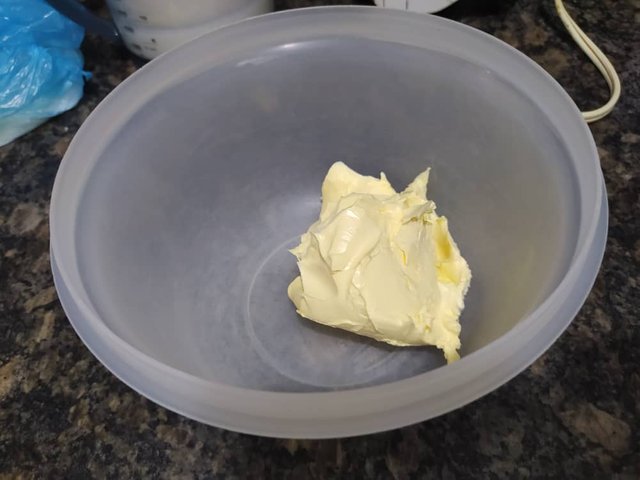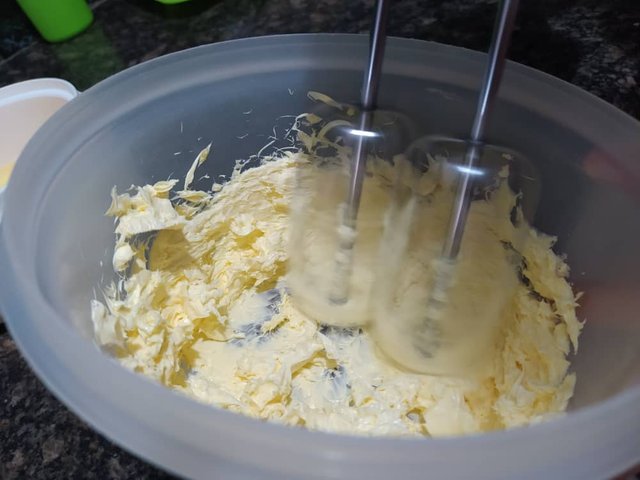 ---
2) Luego de batir por dos minutos con la batidora, vamos a añadir el azúcar y seguiremos batiendo, luego vamos a añadirle los huevos y continuamos en la batida.  
2) After beating for two minutes with the mixer, we will add the sugar and continue beating, then we will add the eggs and continue beating.
---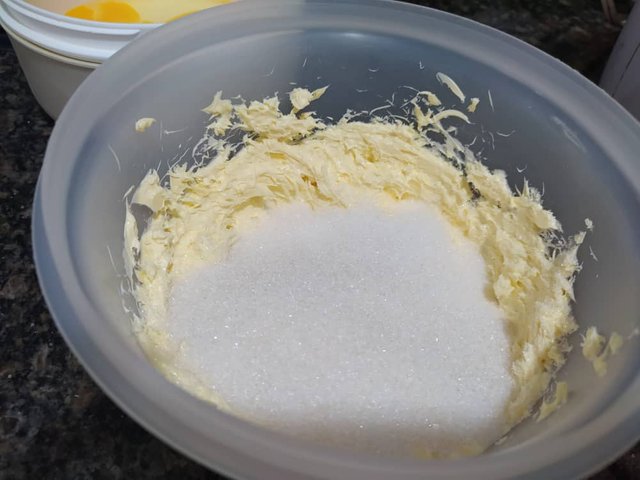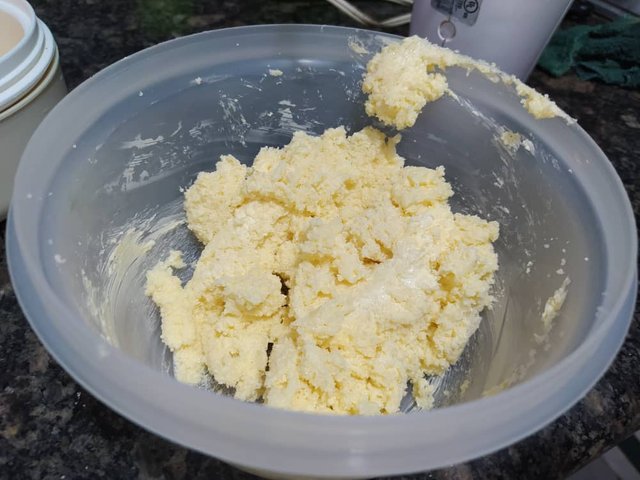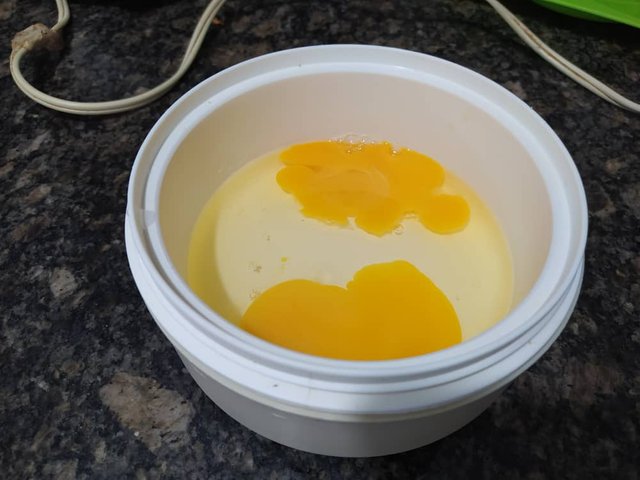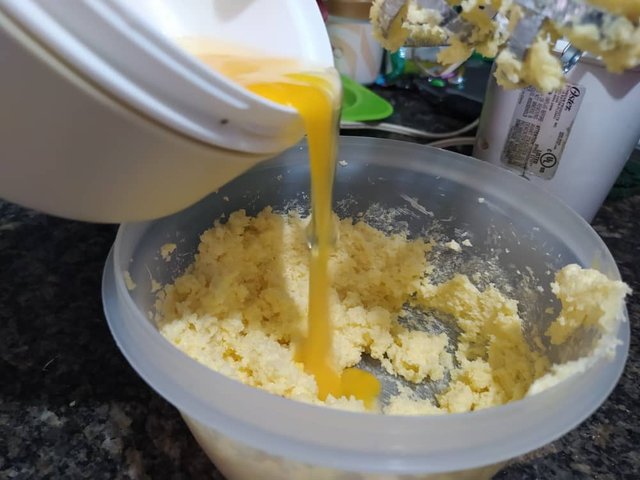 ---
3) A la harina le vamos a agregar el cacao y las pizcas del polvo de hornear y las mezclamos, para luego añadirlas al recipiente en el cual estaremos batieno y agregando la harina y la leche poco a poco hasta que quede homogénea la mezcla.
3) To the flour we are going to add the cocoa and the pinches of baking powder and mix them, and then add them to the bowl in which we will be beating and adding the flour and the milk little by little until the mixture is homogeneous.
---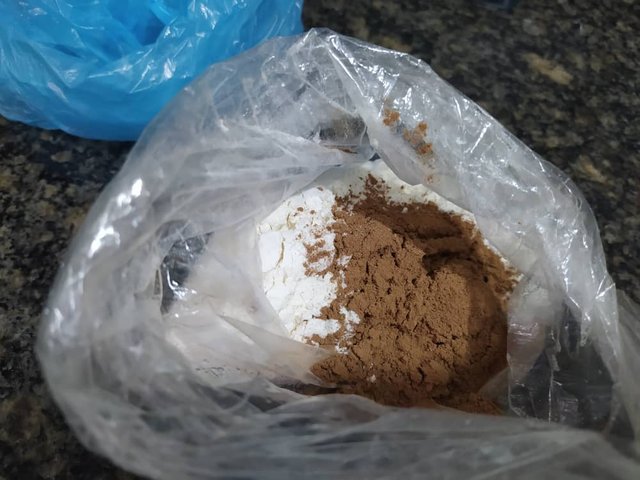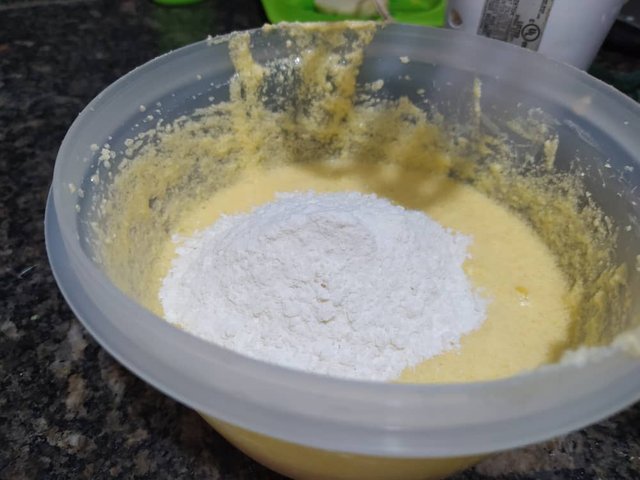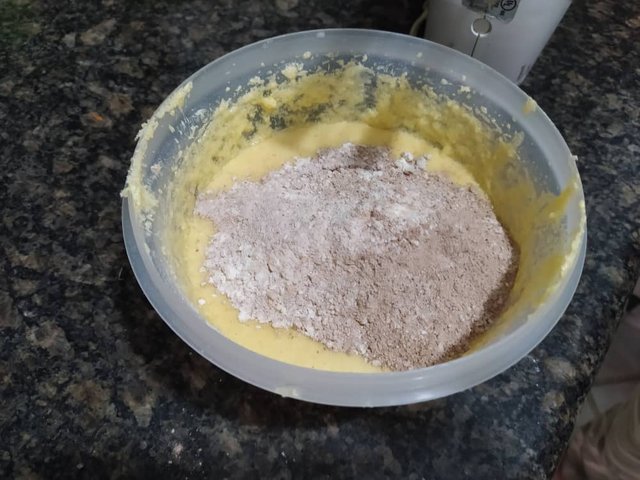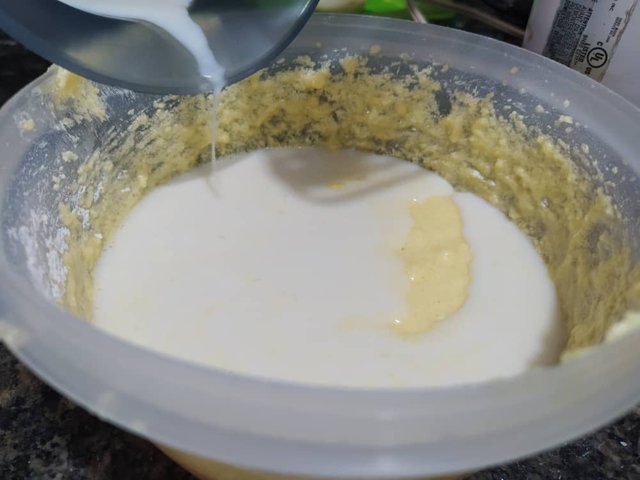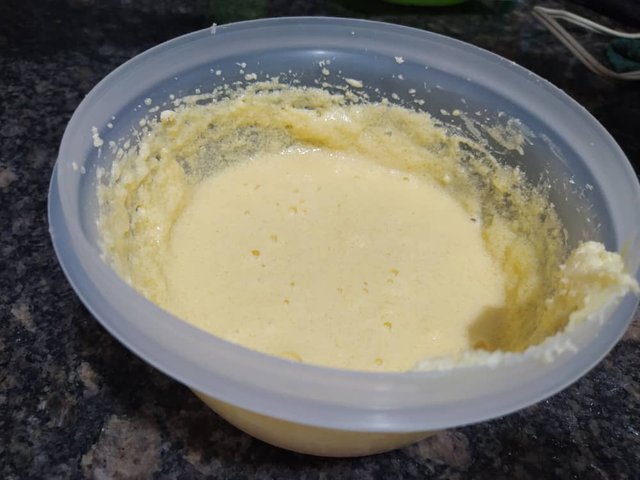 ---
4) Por ultimo vamos a enharinar el molde con mantequilla y harina y colocaremos la mezcla, luego precedemos a meterlo en el horno por aproximadamente de 25 a 30 minutos a 180°C.
4) Finally we will flour the mold with butter and flour and place the mixture, then we precede to put it in the oven for approximately 25 to 30 minutes at 180°C (350°F).
---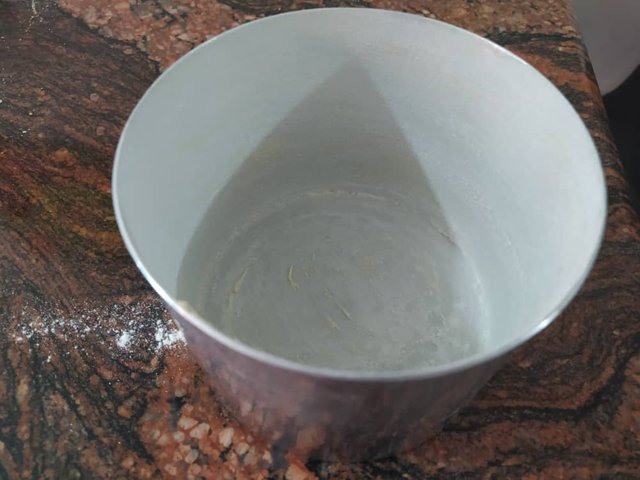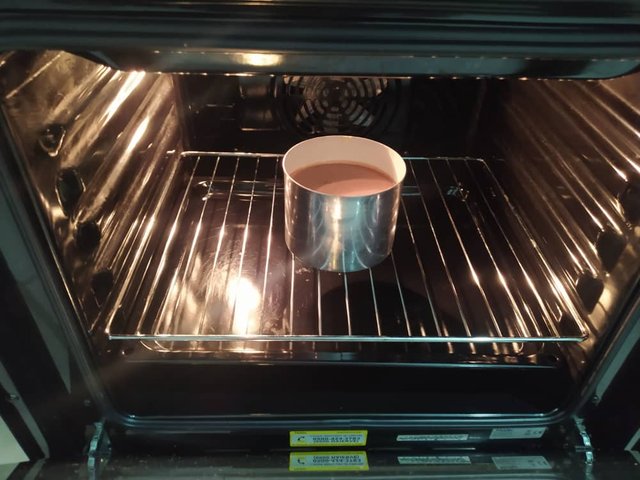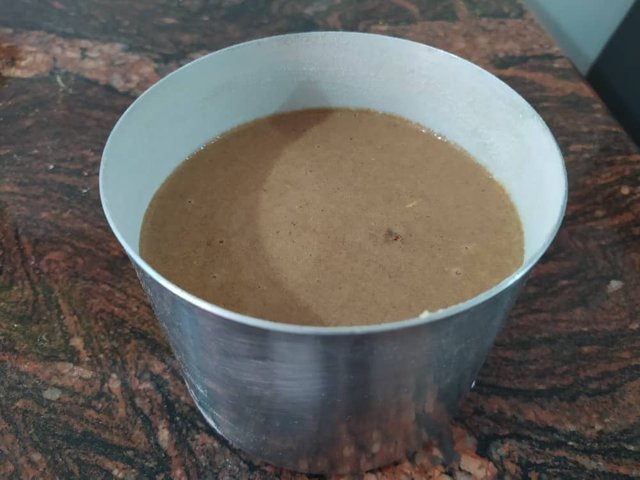 ---
🍒 Ingredientes para los sprinkles #5🍒| 🍒 Ingredients for sprinkles #5 🍒
1 clara de huevo.
100g de Azúcar Glass.
Colorante repostero Verde.
1 egg white
100g of Glass Sugar.
Green edible coloring.
---
 Preparación ‍ | ‍ Preparation 
1) En una taza, Comenzaremos tomando la clara de huevo y batiéndola con una batidora.
1) In a bowl, start by taking the egg white and beating it with a mixer.
---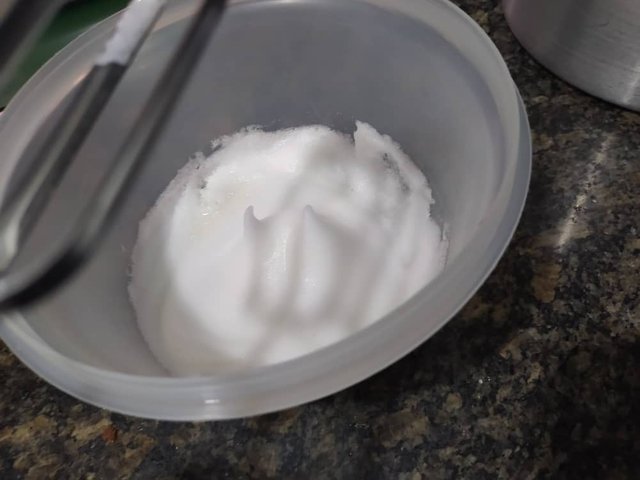 ---
2) luego vamos a ir añadiendo el azúcar glass poco a poco y tres gotas de colorante verde y seguiremos batiendo, hasta que esté a un punto donde ella se deje manejar. 
2) then we are going to add the powdered sugar little by little and three drops of green coloring and continue beating until it is at a point where it can be handled.
---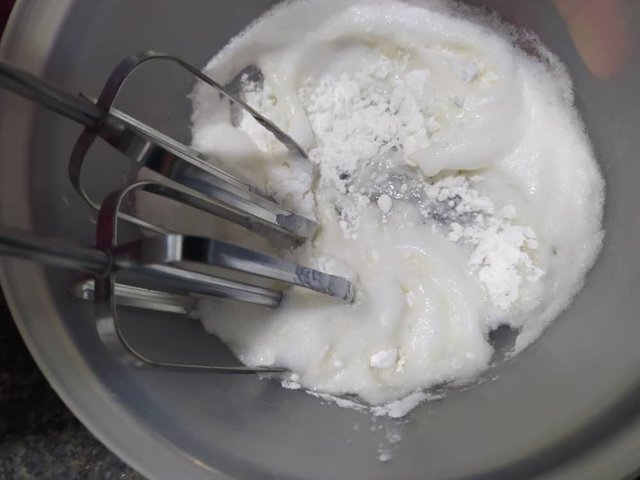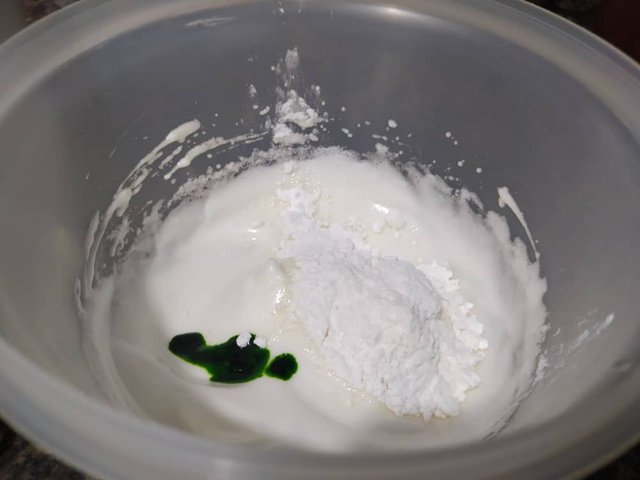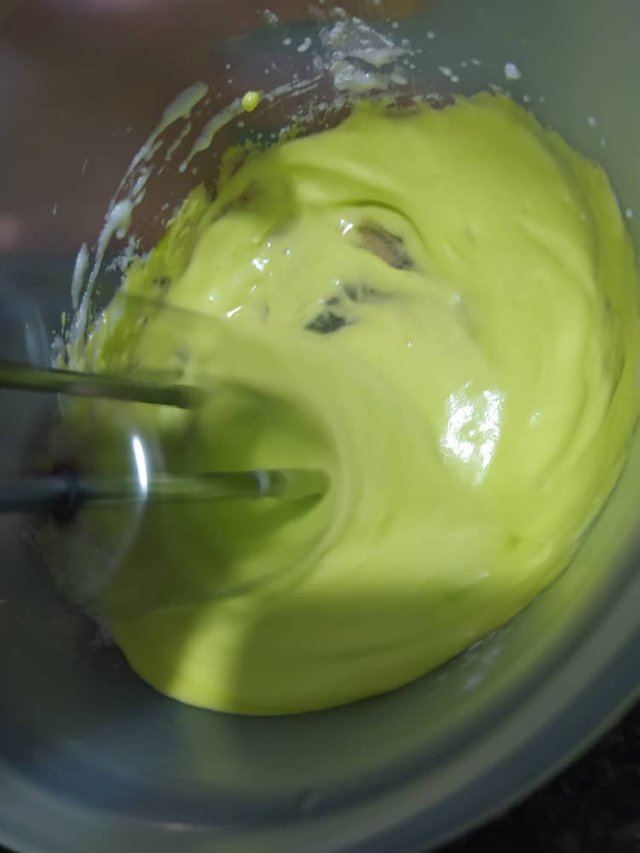 ---
3) LA mezcla la vamos a colocar en una manga con una boquilla fina y en un acetato vamos a escribir el numero 5 y lo dejaremos secar por 2 horas hasta que esté duro y lo vamos a desprender con facilidad.
3) Place the mixture in a piping bag with a fine nozzle and write the number 5 on a piece of acetate and let it dry for 2 hours until it is hard and easy to remove.
---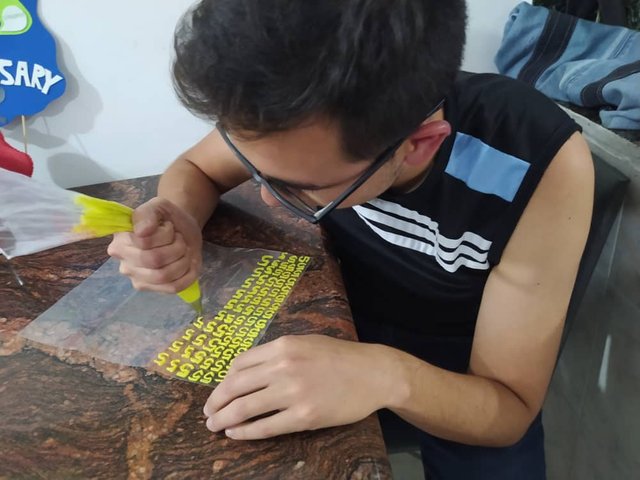 ---
🍫 Ingredientes para la cubierta de chocolate y coco 🍫|🍫  Ingredients for the chocolate and coconut coating 🍫
100g de barra de chocolate blanco de cobertura.
Una lata (300g) de crema de leche .
100g de coco rallado.
100g of white chocolate bar for couverture.
One can (300g) of milk cream.
100g of grated coconut.
---
 Preparación ‍ | ‍ Preparation 
1) colocaremos una olla grande con agua a hervir, mientras que en su interior colocamos otra olla de menor tamaño a derretir el chocolate a baño de maría.
1) place a large pot with water to boil, while inside it we place another smaller pot to melt the chocolate in a water bath.
---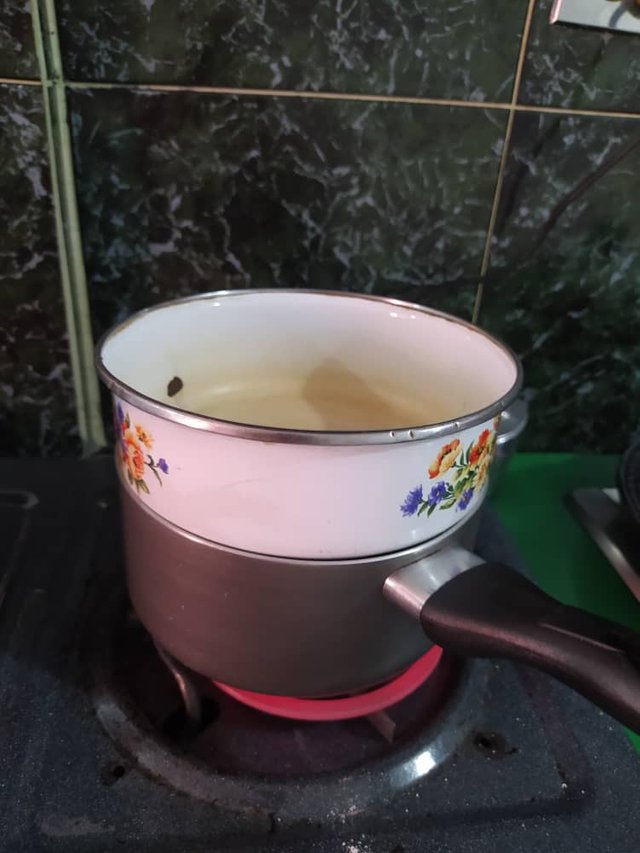 ---
2) Luego añadiremos la crema de leche y el coco y continuaremos mezclando, hasta que en su totalidad este todo mezclado y líquido. En ese punto ya estará listo.
2) Then add the cream and coconut and continue mixing until everything is mixed and liquid. At that point it will be ready.
---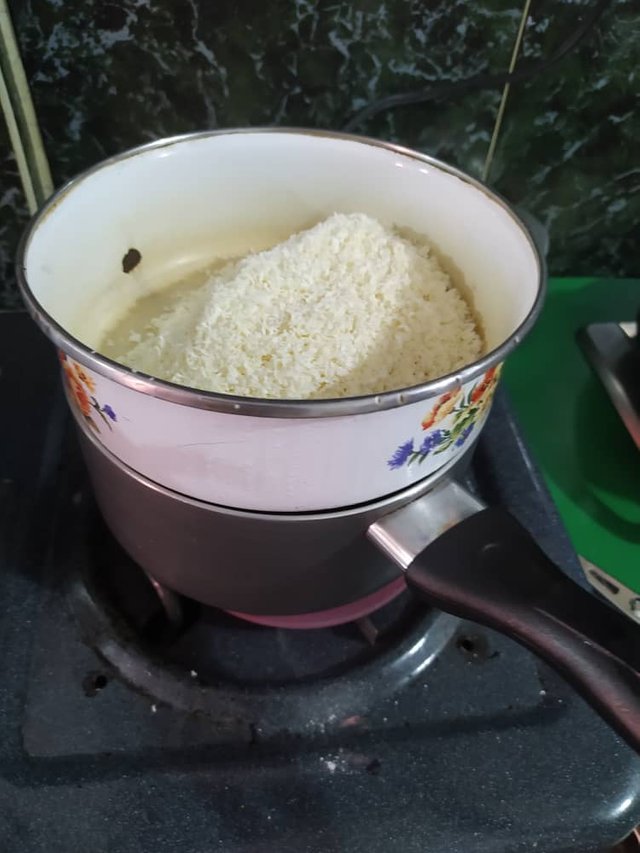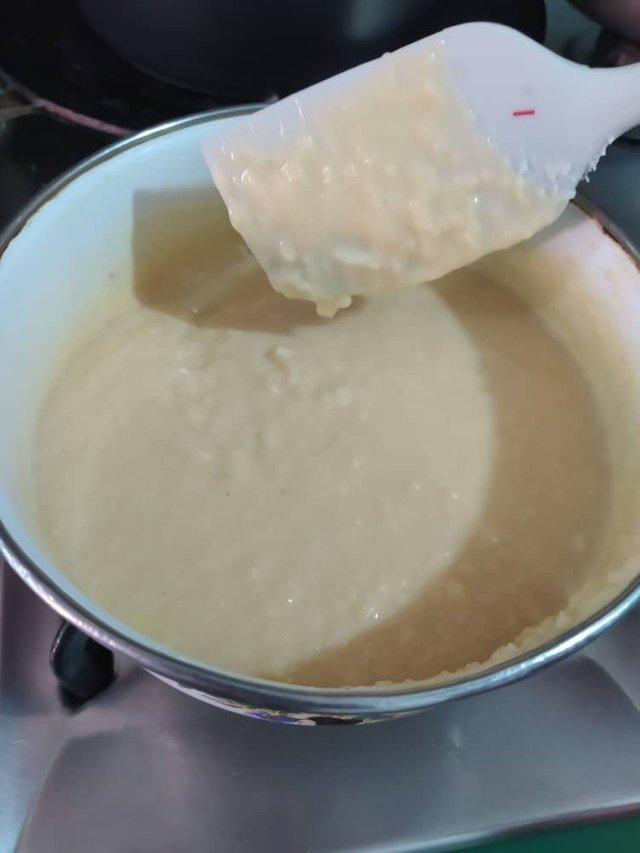 ---
Luego en una base pequeña colocamos el pastel, luego con un acetato lo cubrimos alrededor, luego añadimos el chocolate blanco derretido y por ultimo le colocamos los sprinkles con el número 5 al chocolate blanco y al momento de presentarla, se retira el acetato y el chocolate va a escurrir como un volcán, dejando los números a su paso y él se secará.
Then place the cake on a small base, cover it with an acetate, then add the melted white chocolate and finally add the sprinkles with the number 5 to the white chocolate and when it is ready to be presented, remove the acetate and the chocolate will drain like a volcano, leaving the numbers in its path and it will dry.
---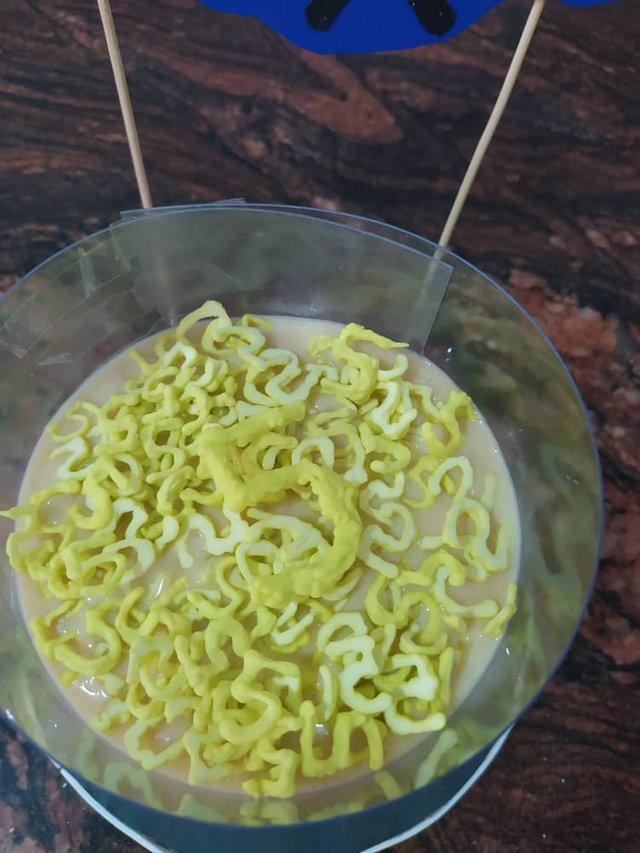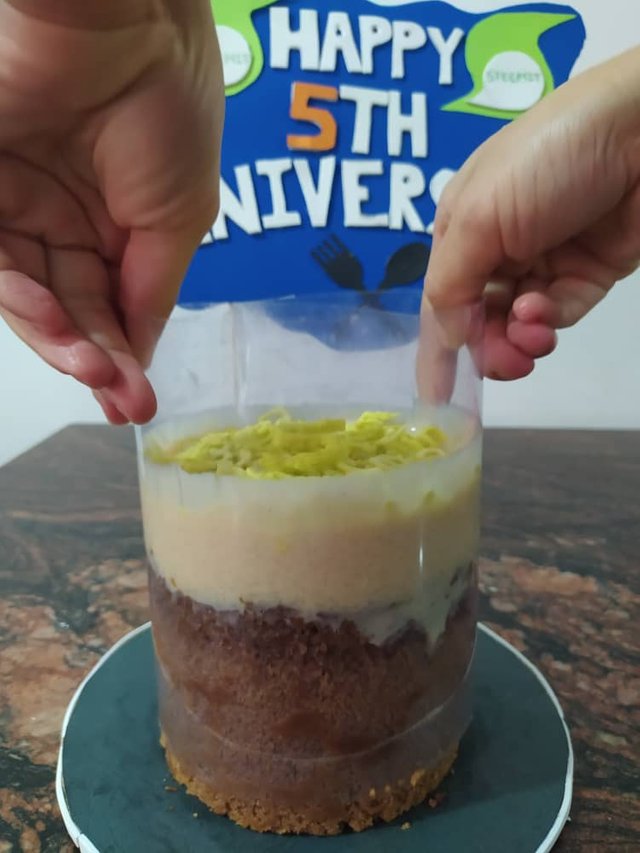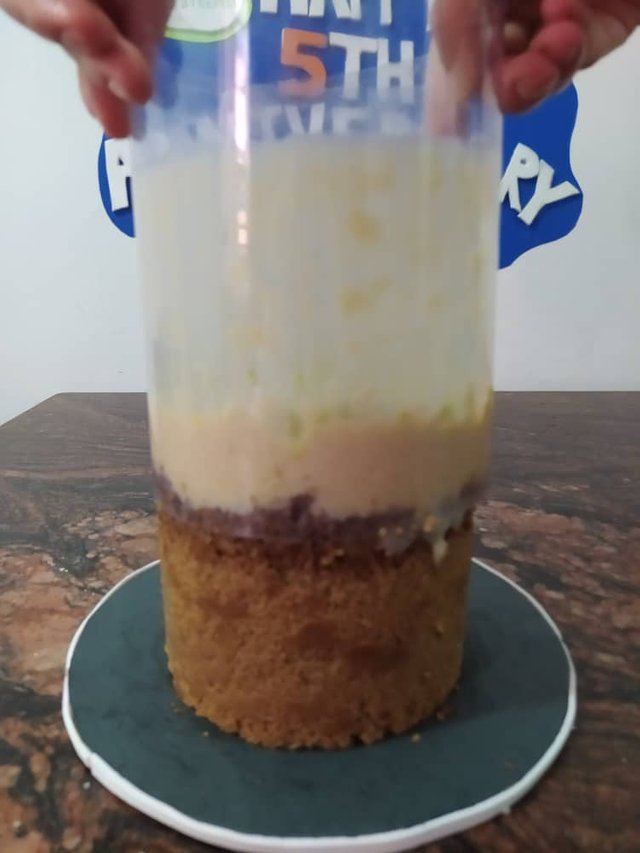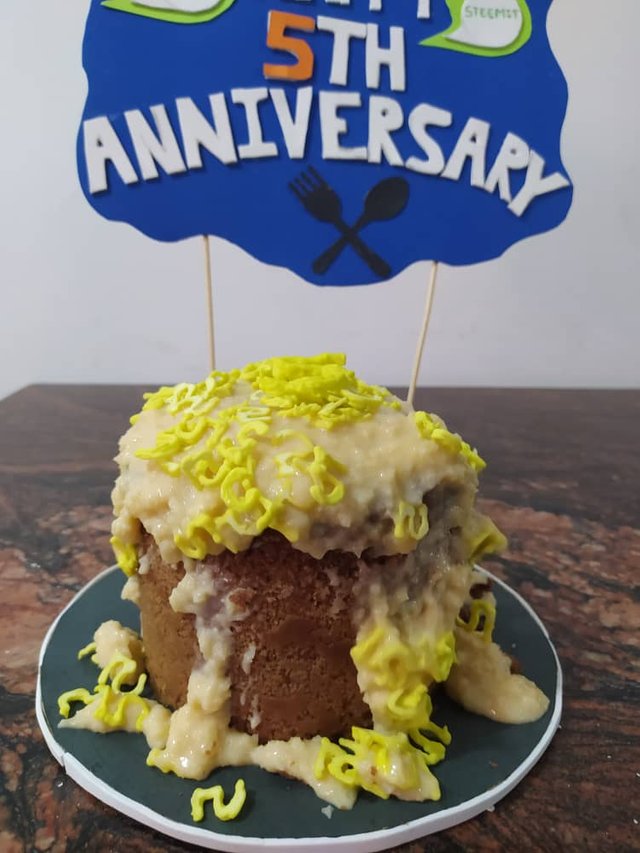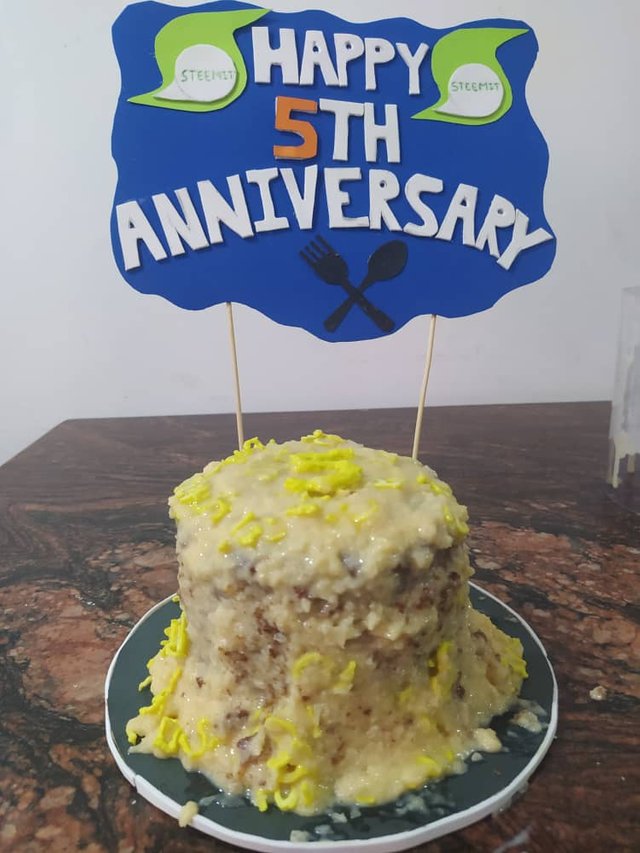 ---
Bueno y esto ha sido toda la explicación del paso a paso para la preparación del pastel para steemit, muchas gracias a todos por el apoyo y espero que les guste el diseño del pastel un poco original y alocado, espero que tengan un grandioso día, y que se cuiden mucho, chau, chau, chau!
 Well and this has been all the explanation of the step by step for the preparation of the cake for steemit, thank you all very much for the support and I hope you like the design of the cake a little original and crazy, I hope you have a great day, and take care, bye, bye, bye!
---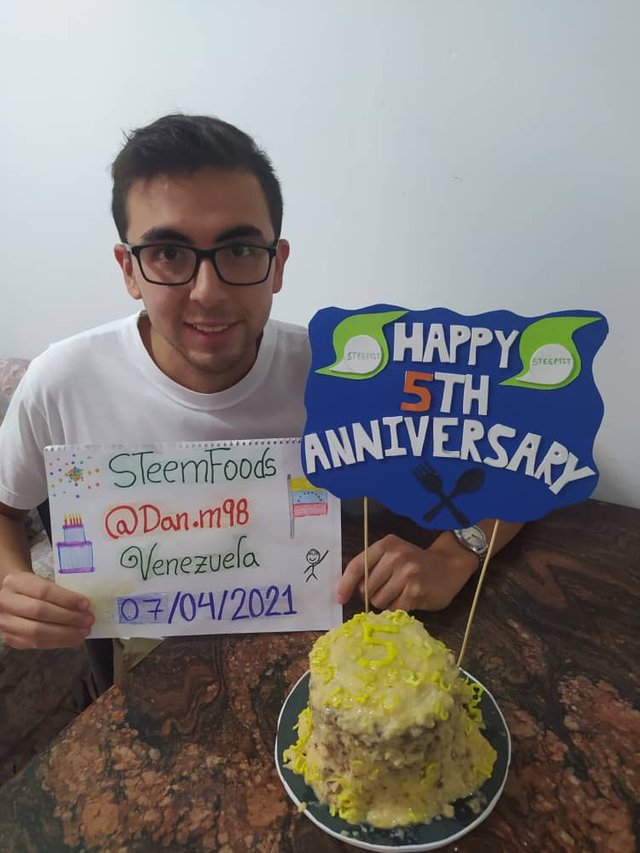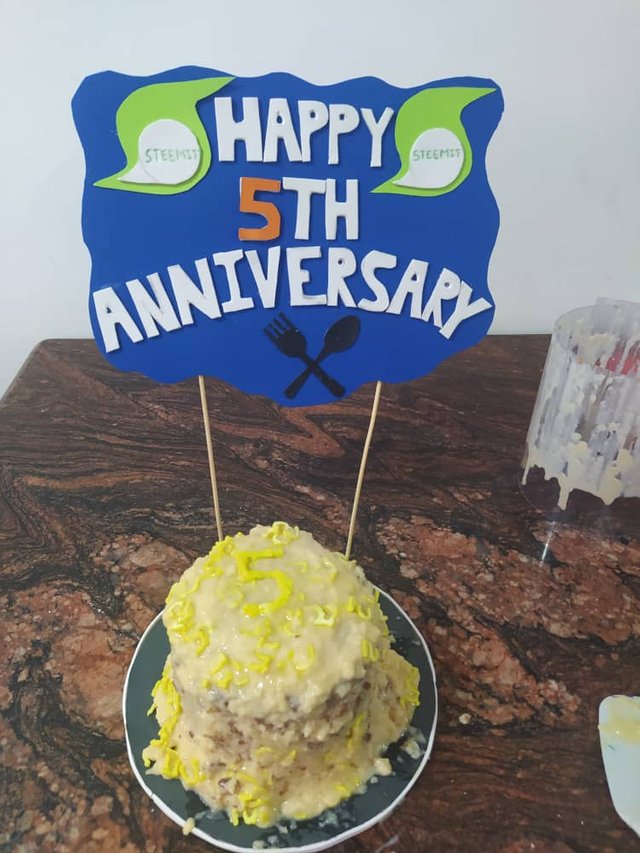 ---
TODAS LAS FOTOS SON DE MI PROPIEDAD CON MI TELÉFONO XIAOMI REDMI 7 | ALL PHOTOS ARE MY PROPERTY WITH MY XIAOMI REDMI 7 PHONE.