Quitanda Shibata Fruit And Vegetable Market, Sorocaba, Brazil
Quitanda Shibata Mercado De Frutas e Vegetais
Quitanda Shibata Fruit And Vegetable Market
Hi @Steemians and to everyone who is reading this post on the @steemfoods community! I'm an English guy who lives in Brazil with my wife. Thanks to the @steemitblog.
We visited Quitanda Shibata Fruit And Vegetable Market in Sorocaba, where we live. This is their page:
https://pt-br.facebook.com/quitandashibata
.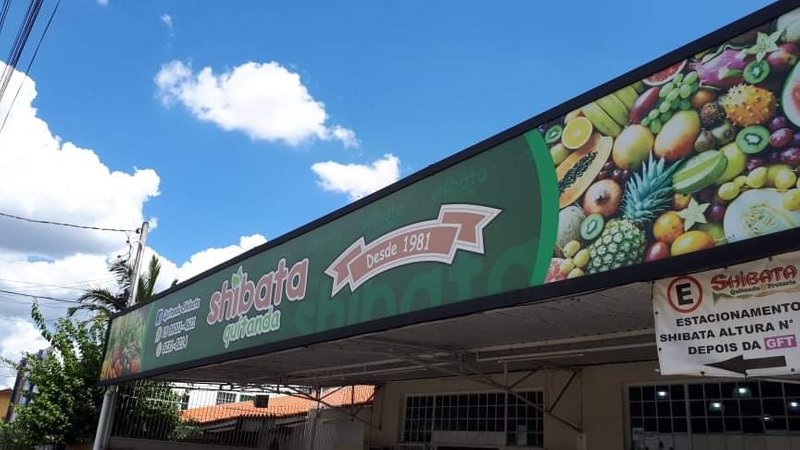 Quitanda Shibata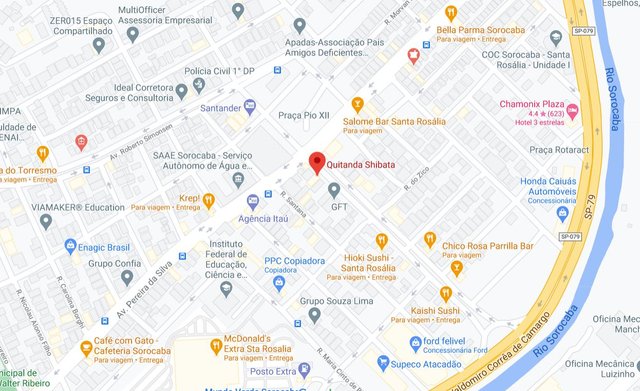 Their location on Google Maps
We visited this place because we hadn't been here before. We were surprised and satisfied that there is a large selection of unusual and quite rare fruit and vegetables on offer that I haven't seen in other places and supermarkets in Sorocaba, or Brazil. So, the first item I seen that was strange and unusual was graviola - or soursop in English (below).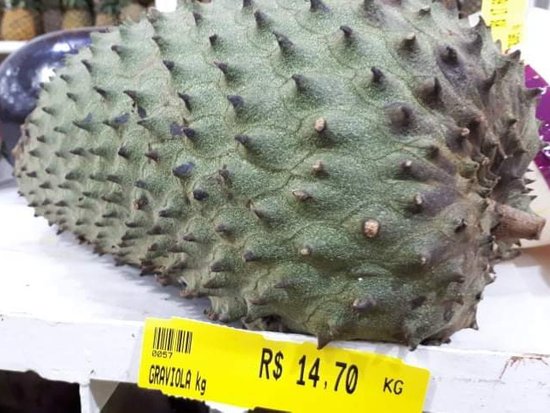 Graviola/soursop/Brazilian paw paw
According to the link below, this fruit is native to tropical areas of Central and South America and is the fruit of an evergreen tree called
Annona muricata
. It has many health benefits, including a natural remedy for viruses and pain relief. It has antioxidant and anti-inflammatory properties, it may help to reduce blood sugar and blood pressure, it may help prevent ulcers and it may even be anticancerous.
Source
The next food item on the list that we seen was cupuacu. According to the link below, it is related to the cacao tree. Native to the Amazon, the fruit has a brown rind and a white, fleshy pulp and it resembles its relative - the cacao fruit. It is commonly used in desserts or juices. Also, the seeds are pressed to extract a nutrient-rich fat that's used as a cooking oil or in beauty treatments.
It supports healthy skin as its high fat content helps seal in moisture which rehydrates, increase suppleness and also decreases the signs of aging, such as fine lines and wrinkles. It can keep your hair soft and healthy, is rich in antioxidants and other nutrients and can be an alternative to chocolate.
Source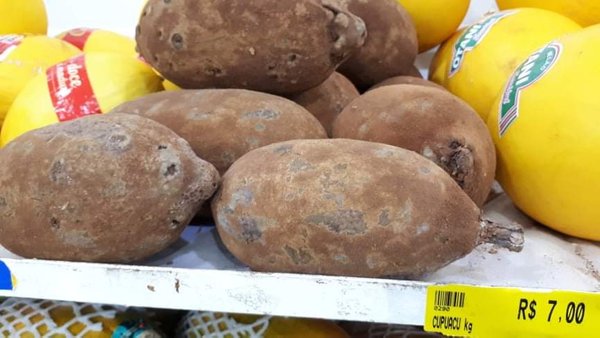 Cupuacu
As we walked around the store, I spotted another interesting item: Nigagori, or Momordica/Momordica charantia, or, in English - the Bitter melon or bitter gourd. It is a tropical vine that belongs to the gourd family and is closely related to the aubergine, squash, pumpkin and cucumber. It's cultivated around the world for its edible fruit which is considered a staple food in many types of Asian cuisine. I have never tried it before.
According to the link below, the bitter melon has a number of health benefits, including to help reduce blood sugar, cancer-fighting properties, to aid weight loss and decrease cholesterol levels. Also, it is packed with the following vitamins and minerals: 93% of the recommended daily intake [RDI] of vitamin C, vitamin A: 44% RDI, folate: 17%, potassium: 8%, zinc: 5% and iron: 4%.
Source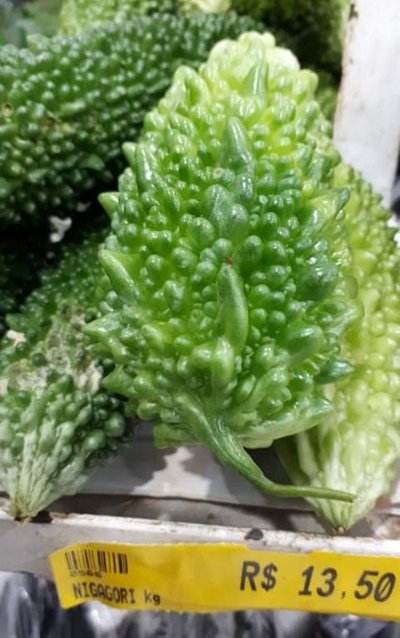 Nigagori/Momordica/Bitter melon/bitter gourd
Then we seen another fruit that I have never seen before, but is related or very similar to another one of the same family: pinha, or sweetsop, (Annona squamosa), also called sugar apple. I have also tried atemoya before which is quite a common fruit in Brazil - which is a hybrid of two fruits: the sugar-apple and the cherimoya. This fruit is milky and creamy and very sweet, it reminds me a bit of the taste of a caramel milkshake or the cool Caramac chocolate bar you could buy in the UK. It has the texture of custard and is rich in vitamin C. Do not eat the black seeds inside.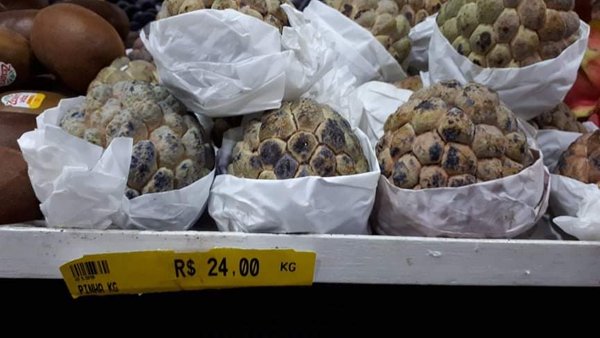 Pinha
Thanks to everyone who read and voted on this post. This post, like most of my others, has been powered up to 100%. I'll keep an eye out on future contests and announcements on the
@steemitfoods
page. 😊
Look at my blog and my photography by clicking on the link below:

📷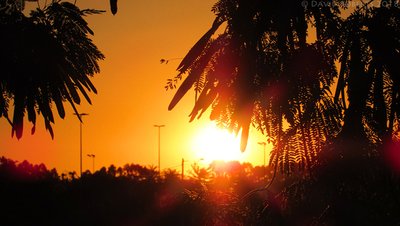 https://steemit.com/@daverobe




Thanks For Reading!