The Crown Traditional English Pub: Sorocaba, Brazil: SteemFoods Contest -4- | Promote a Restaurant In Your Area!
Hi Steemians! This is my post for the SteemFoods Contest -4- | Promote a Restaurant In Your Area! by @steemitfoods.
The restaurant or eating establishment I want to tell you and talk about is located in the city where we live: Sorocaba, Brazil. Their Facebook page is here:
https://www.facebook.com/thecrownenglishpub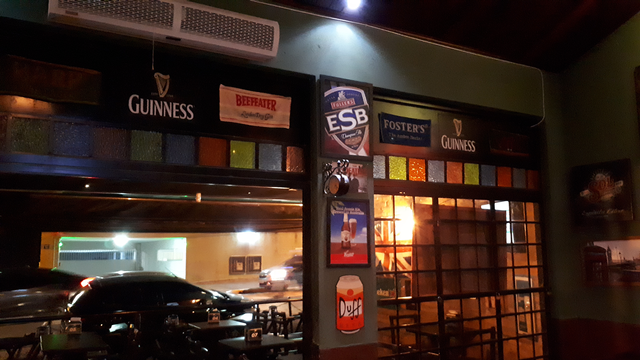 Inside the entrance to the Crown English Pub, Sorocaba
Here are their details: address, opening times and their location: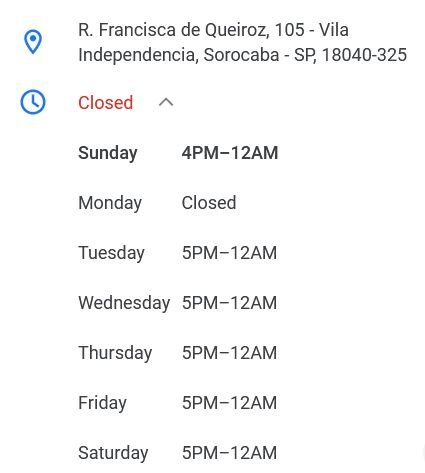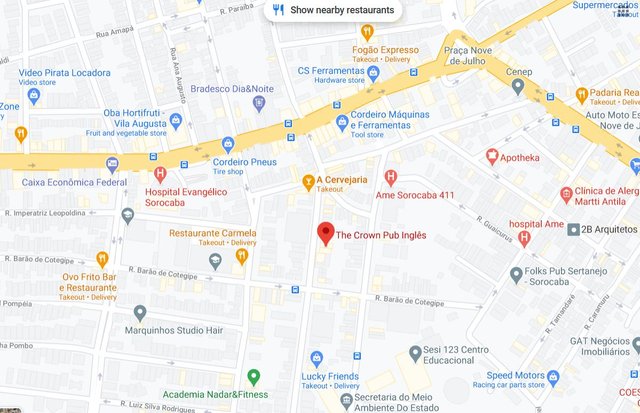 We chose this place because I'm British - I'm from the UK, so I wanted to visit a place which claims to be a 'traditional', authentic English pub located in another country. It's natural that I wanted to check the place out!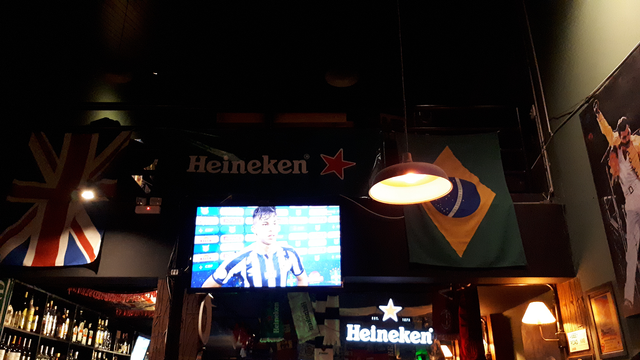 You are greeted with this view when you first enter the pub
Inside, you are greeted with staff wearing polo shirts with the Union Jack on their sleeves and are taken to a table. Here is a menu of the beers they had on offer when we visited. You can choose a full pint or half a pint if you wish. They have more drinks on offer, prices are in Brazilian Real (R$):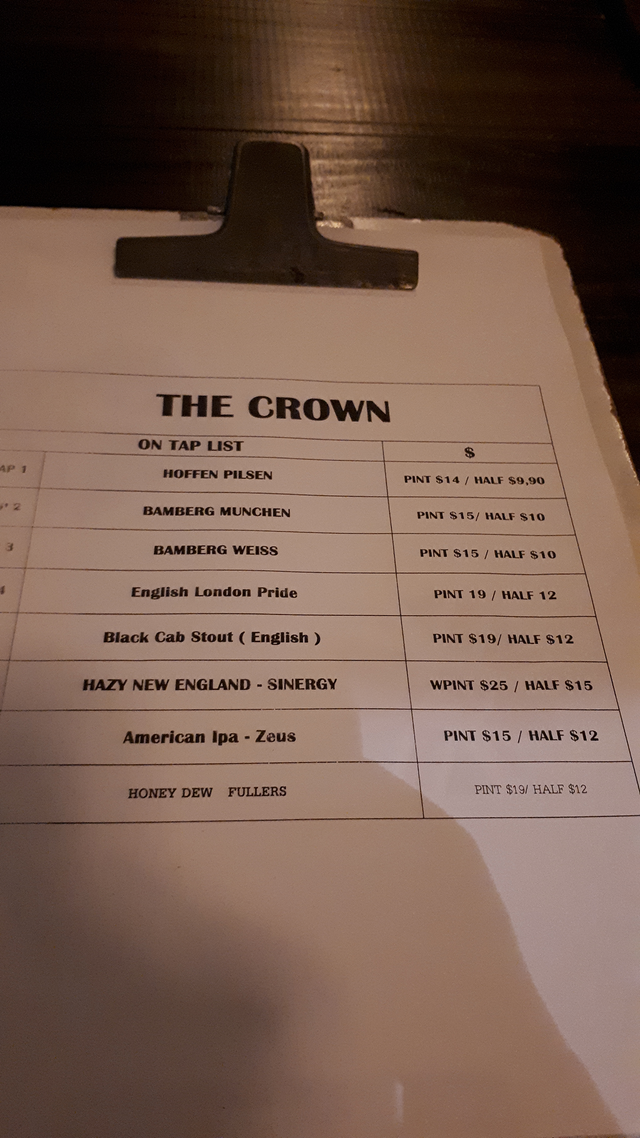 The beer menu: the selection they had on offer
I/we decided to choose a Fullers beer - a beer from England/London: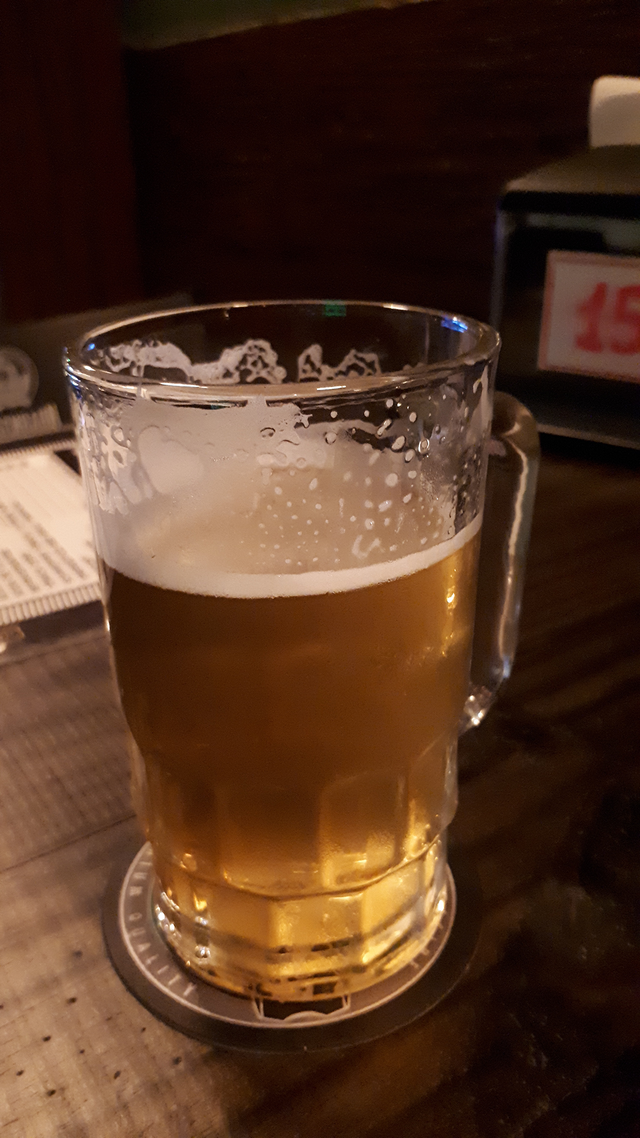 Half a pint of Fullers Beer - I know I am a lightweight!
Next, we looked at the food menu. We had just eaten, so we were not that hungry. We wanted to look at their selection so we can come back in the future and order something. I only took one photo of their menu - they had more on offer or to choose from. This is part of their menu: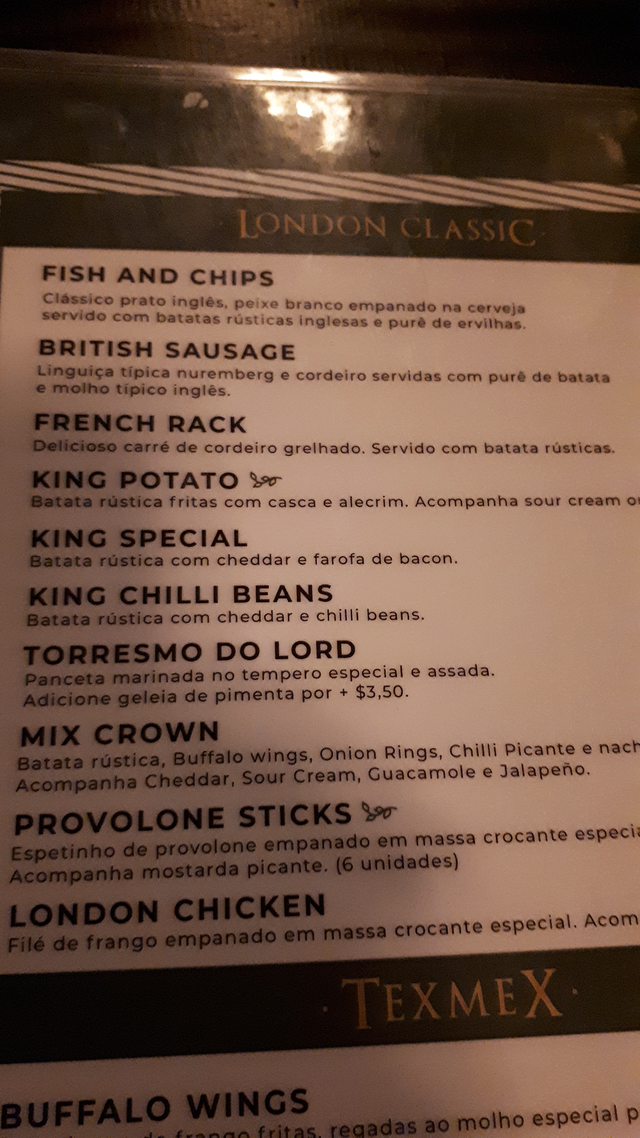 They have fish, chips and mushy peas - we have to try that in the future when we visit again!
We ordered two things; Torresmo Do Lord (pork crackling) from the main menu and a Chocolate Brownie and Ice Cream from the desserts menu. Here's the dessert, sorry I forget to take a pic of the crackling as we were busy enjoying eating it!: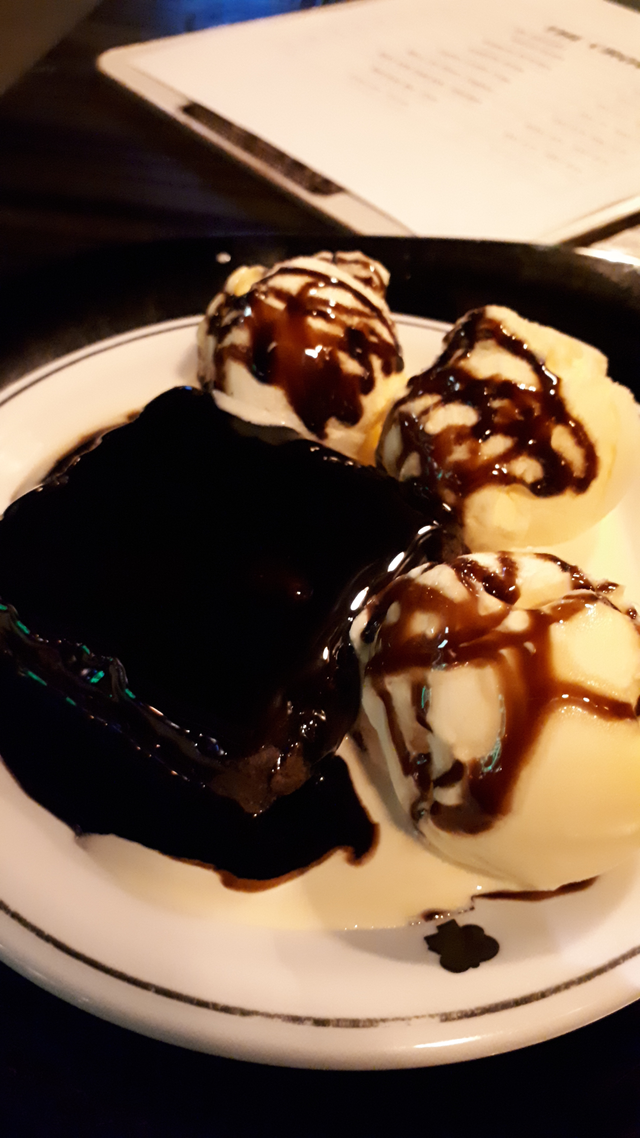 Warm chocolate brownie and three dollops of vanilla ice cream: delicious!
Inside, the interior or decor is furnished and decorated with paraphernalia and items connected to England and the UK, such as rock, metal, the Union Jack and famous British bands. There is a wall dedicated or decorated with Irish and Guinness items and pictures. In the next/adjoining room, there is a pool table (sorry I didn't take a photo of it) where you can play a game of pool - a normal pastime in England when you take a trip to your local (pub).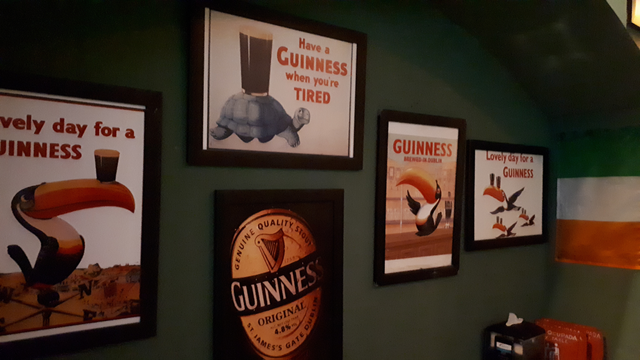 The Guinness or Irish wall adorned with suitably related items and images etc
They also have a darts board on display...very British!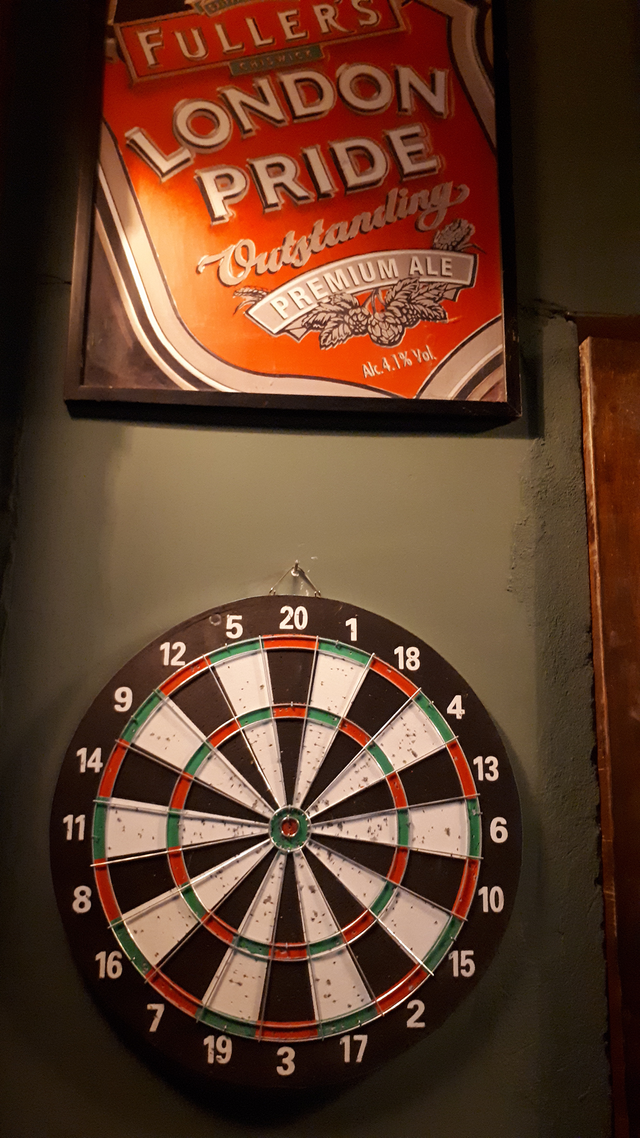 Darts board in the pub
We asked if they had cider because that is another very common drink that is served in British pubs...and they had some. I couldn't believe they had cider from Cornwall - which is the county where I was born and where I lived! So we had to buy that, they gave it to us at a discounted price considering I'm Cornish :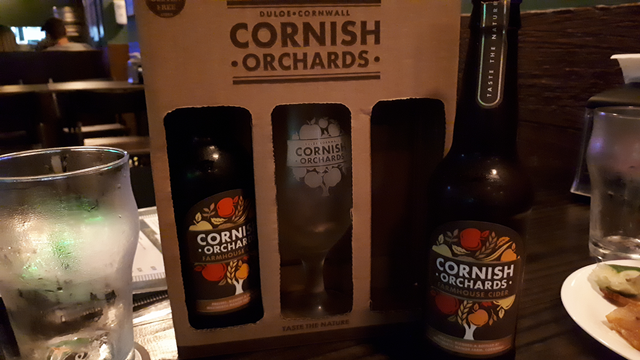 The two bottles of cider and glass that we bought at a discounted price
I hope you enjoyed this post and found it interesting and informative and hopefully I can post something else in the future on this page or community or enter another future contest! 😎
This post, like most of my other posts, has been set to 100% Power Up.
Check out my blog and my photography by clicking on the link below:

📷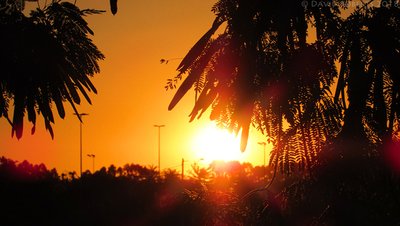 https://steemit.com/@daverobe

Thanks For Reading!