STEEMFOODS: COOKING MY OWN VERSION OF CHICKEN WINGS WITH SESAME SEEDS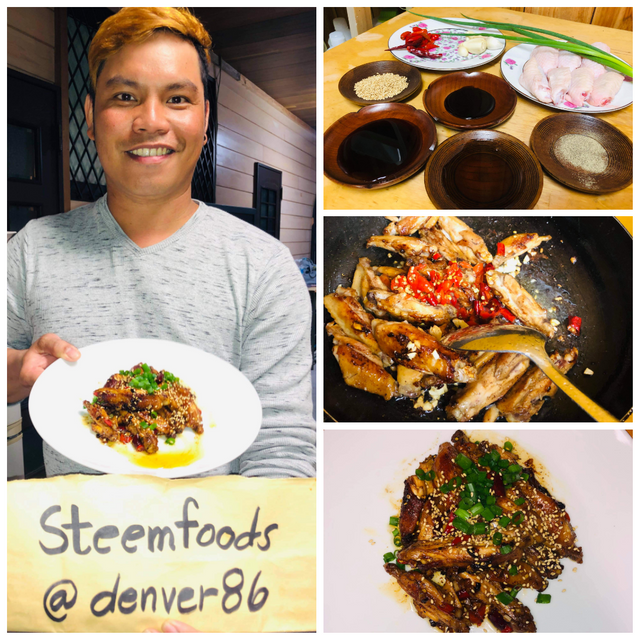 GOOD DAY @STEEMFOODS COMMUNITY and to all food lovers over there. How are you guys? Hoping that all is well and happy. I'm @denver86 and Please allow me to share to you guys my tasty own version recipe on how to cook Chicken wings with sesami seeds.
It was just a usual day for me today. From getting home came from work, started to think what dish to cook on my dinner. Checking my refrigerator and see what could i cook for tonight's meal. So here it is, i had 1 kilo of chicken wings so i decided to cook Chicken wings sprinkled with sesami seeds.
INGREDIENTS
• 1 kilo chicken wings
• 1/2 tablespoon fish sauce
• 1 tablespoon oyster sauce
• 2 tablespoon soy sauce
• 2 tablespoon sesame seeds (optional)
• 2 spring onion
• 4 minced garlic
• 2 red chili pepper
• 1 teaspoon black pepper powder
• 1 tablespoon vegetable oil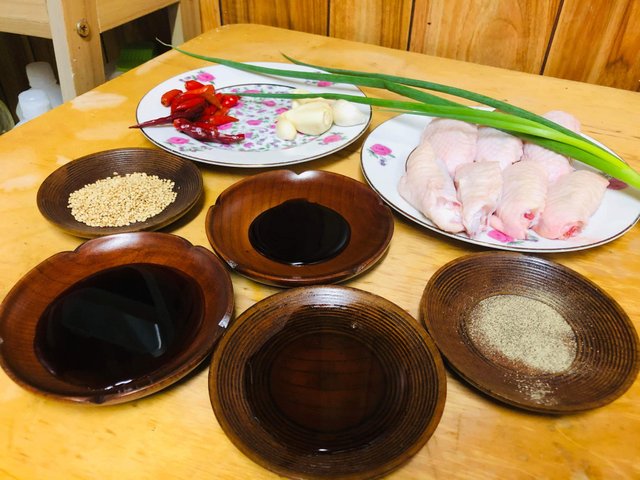 HOW TO PREPARE
STEP 1: Prepare the chicken wings and wash it with water.
STEP 2: Prepare the main species, slice the spring onion, red chili and garlic.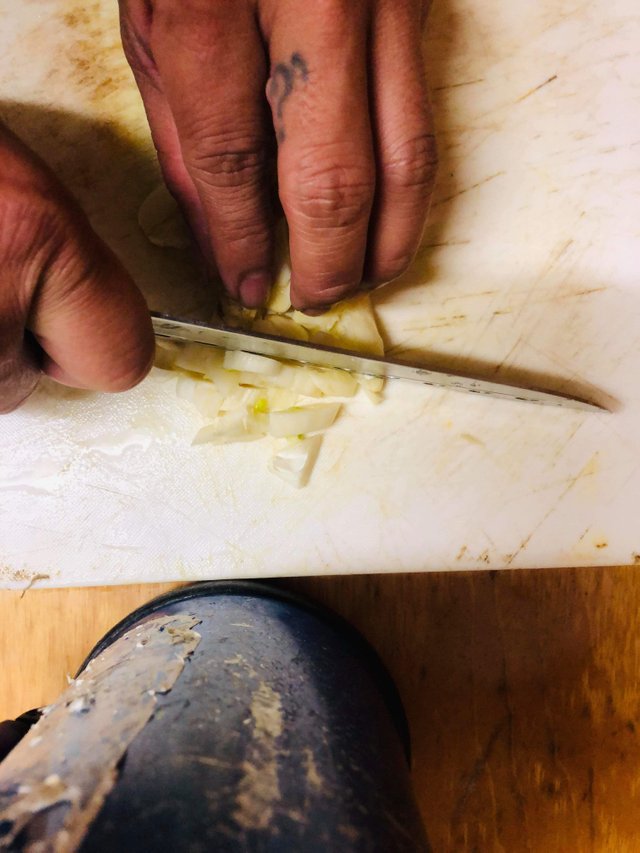 GARLIC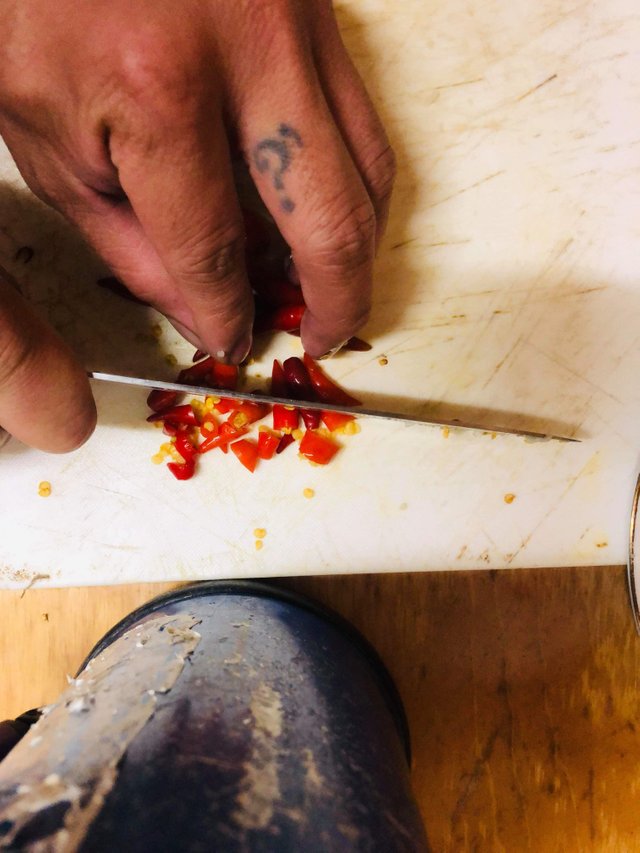 RED CHILI PEPPER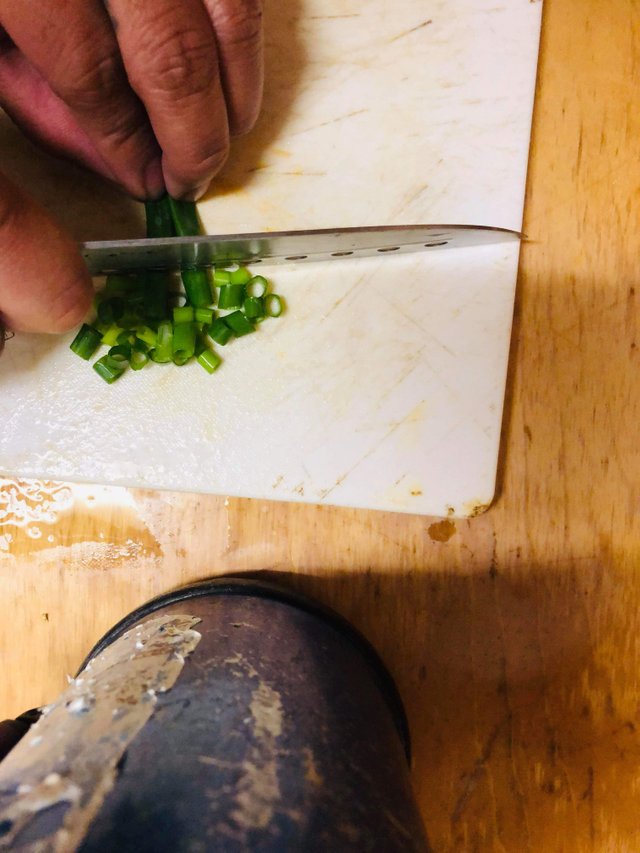 SPRING ONION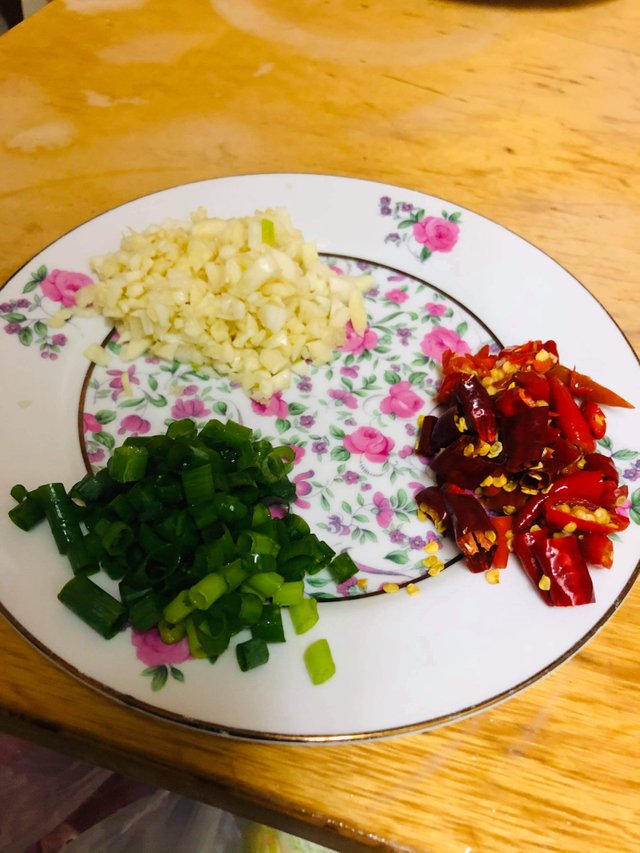 STEP 3: Marinate the chicken wings with soy sauce, fish sauce, oyster sauce, garlic and the black pepper powder. And then mix.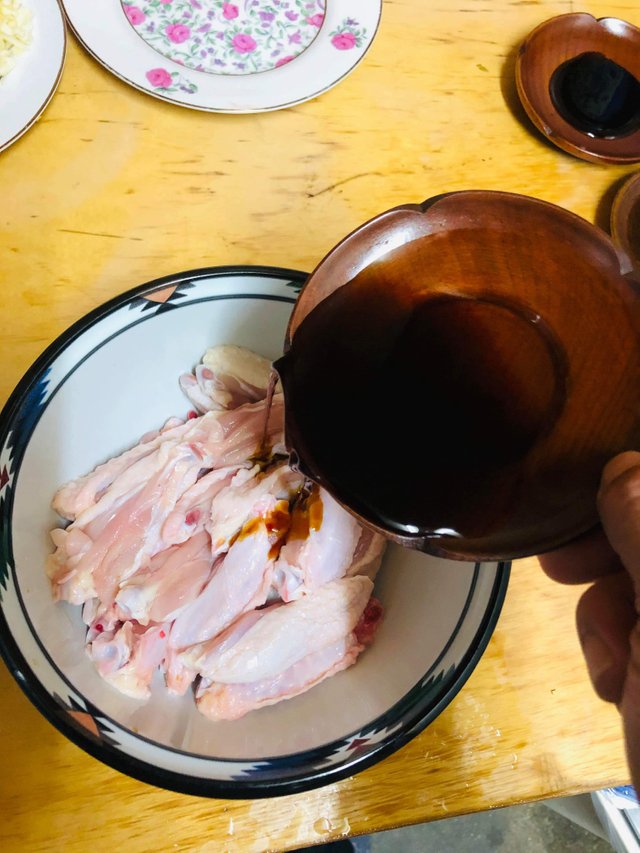 SOY SAUCE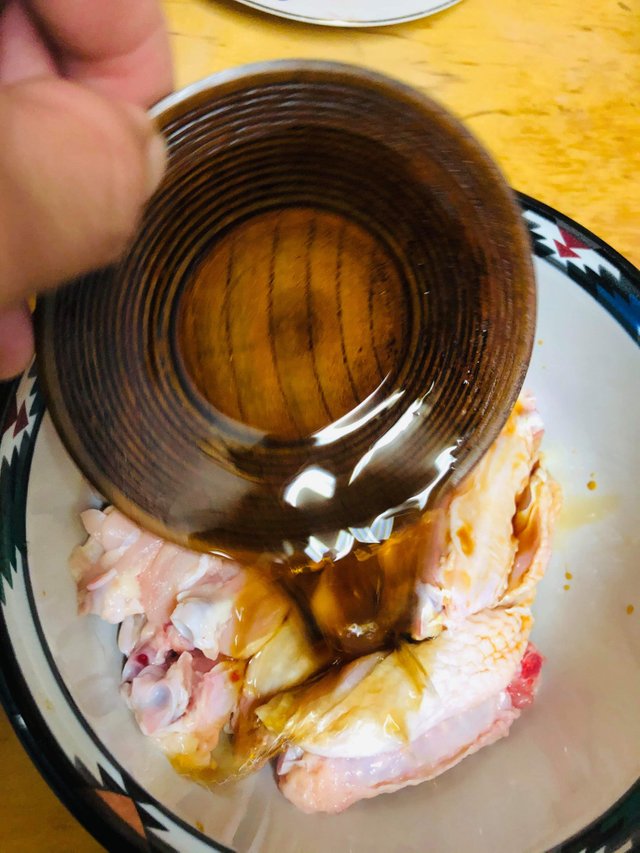 FISH SAUCE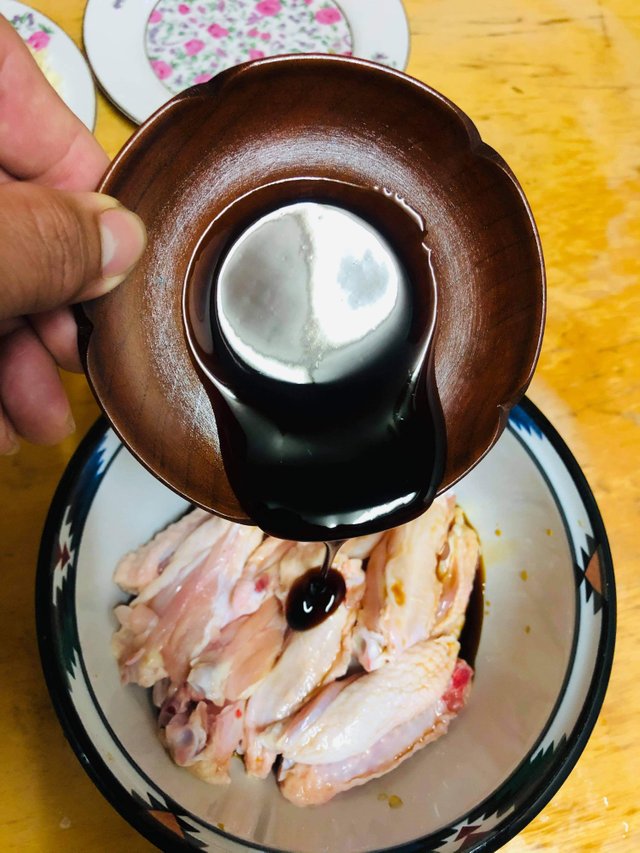 OYSTER SAUCE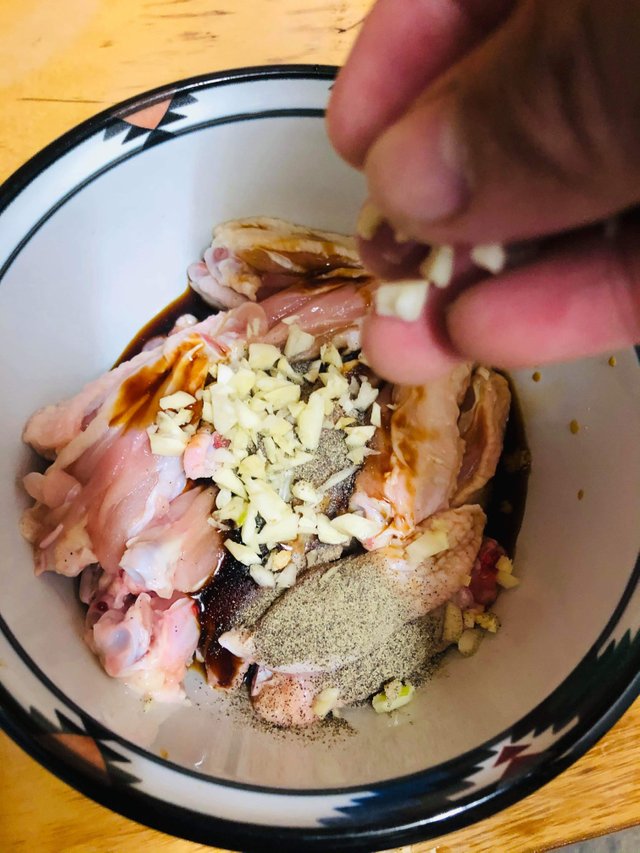 SLICED GARLIC AND BLACK PEPPER POWDER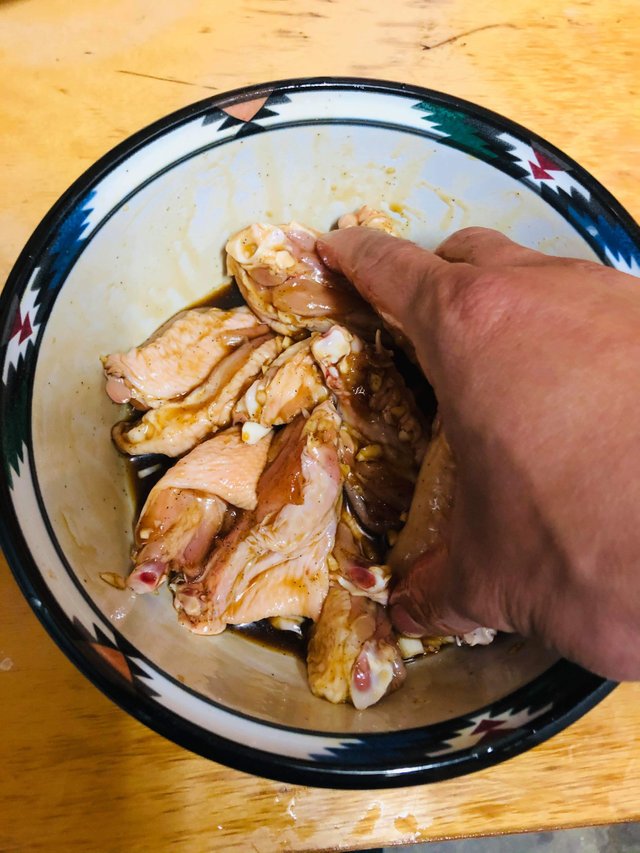 STEP 4: Put the cooking pan over medium heat. When the cooking pan turn heat put 1 tablespoon vegetable oil.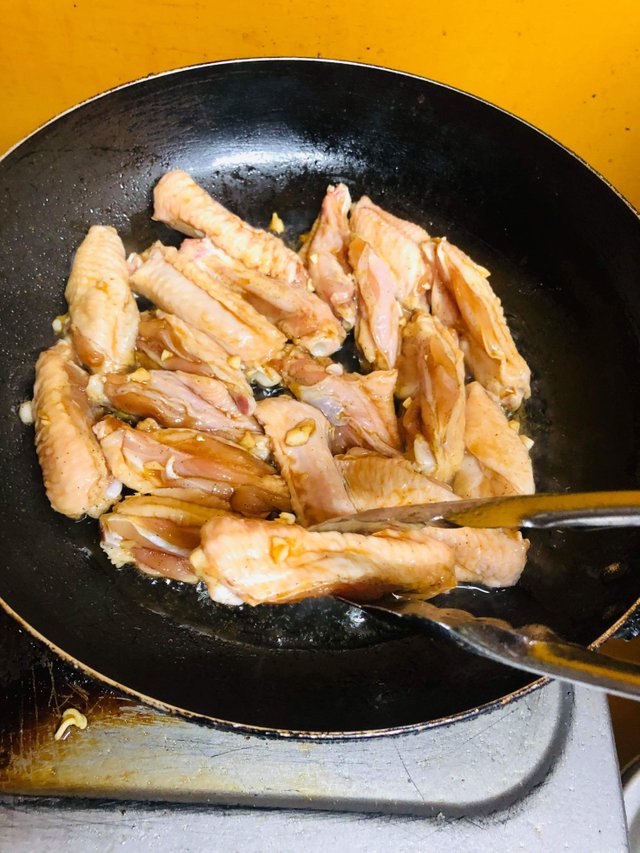 STEP 5: If the vegetable oil is getting heated, add the marinated chicken together with the combined sauce and species. Cook for 5 minutes and bring to a simmer and until the chicken wings is getting cooked.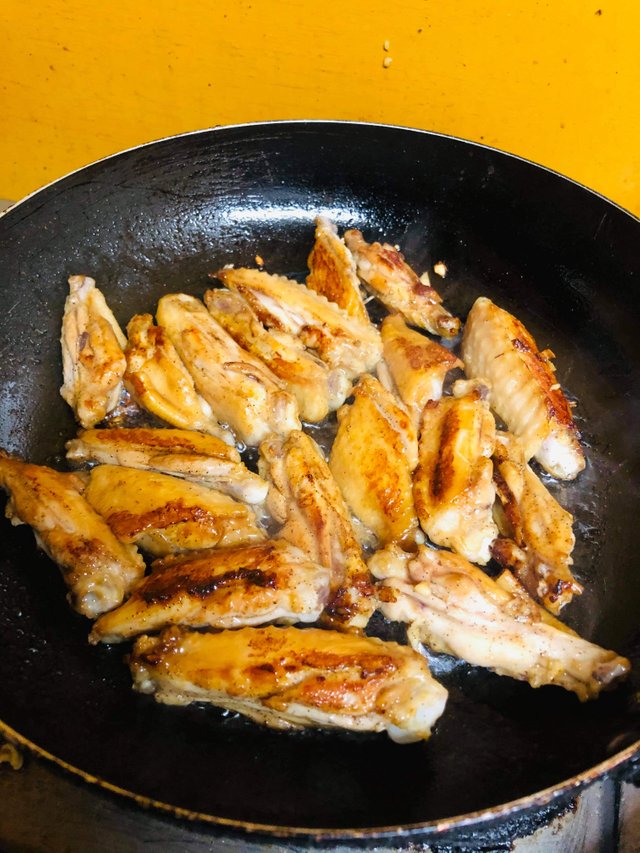 STEP 6: Add the sliced red chili. And mix it well.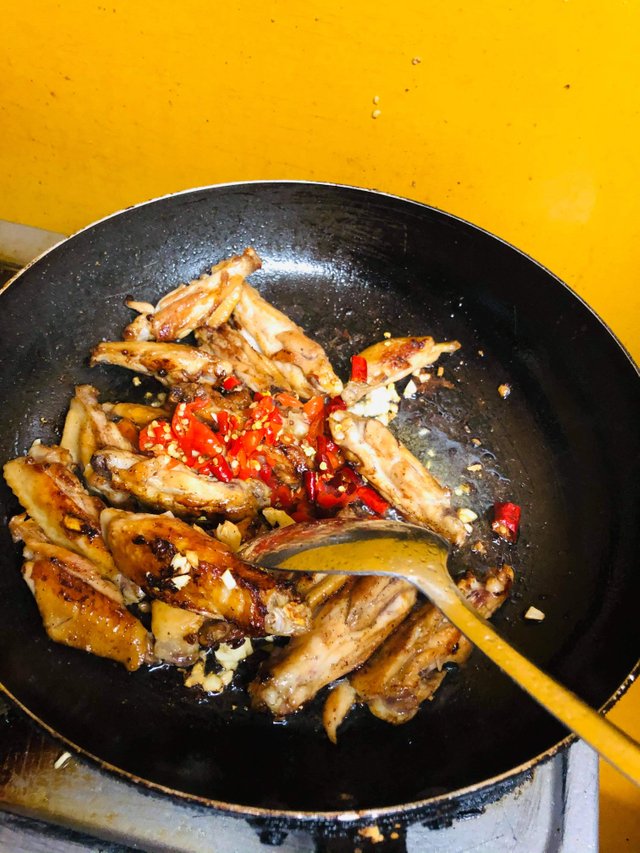 STEP 7: And lastly, place the dish in a serving plate. Sprinkle with sesami seeds and sliced spring onions.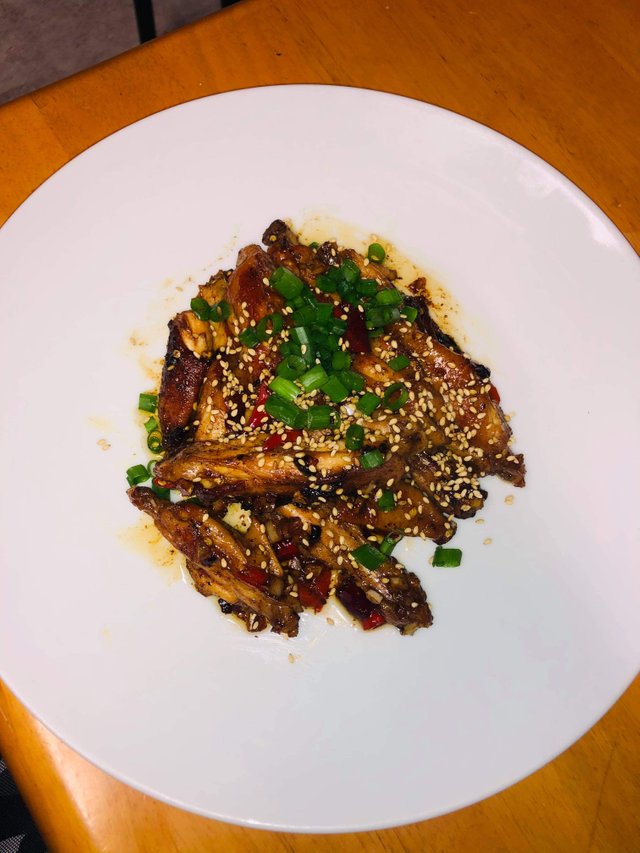 So here it is fellow food lovers. My tasty own version of Chicken Wings with sesame seeds is ready to serve and eat. It is best to eat when partnered with garlic rice and shared with our families.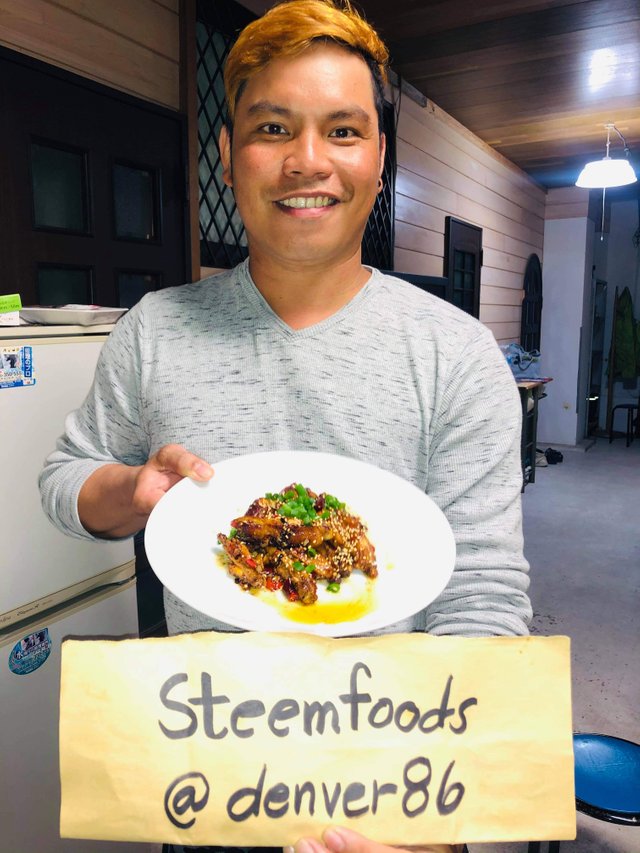 Hope you will like it and try my recipe also.
Once again, I'm @denver86 and i would like to thanks @alikoc07 for verifying my account and for the opportunity of being here in these wonderful @steemfoods community.
#steemfoods-philippines #steemfoods #steem-exclusive #steemexclusive #steemitfoods #steemitblog #steemfoodscontest #foodcontest #philippines