Grilled Liempo by @engrbev!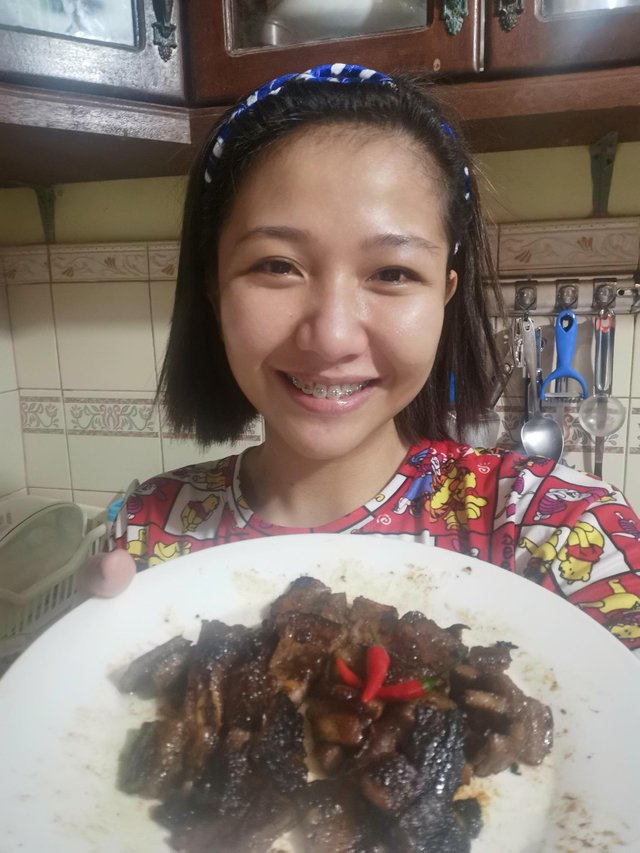 Hello SteemFood pips! After i read the post about the guide for newcomers in the Steem Foods community shared to me by @alikoc07, I learned how to make quality content and I also learned the rules in the Steem Foods Community. So now, this is my first official post here after my introduction. And today, I prepared a very common dish called Grilled Liempo. But, it's not just an ordinary Grilled Liempo. I made it special and I'll show you how.
First, let me breakdown the ingredients I used.
Ingredients
1/2 kg. Pork Liempo cut
80 ml Mama Sita's BBQ Marinade Sauce
5 cloves minced garlic
1/2 teaspoon fine pepper
2 tablespoon honey (optional)
This is the pork liempo marinated with Mama Sita's BBQ Sauce and poured with minced garlic, fine pepper and honey.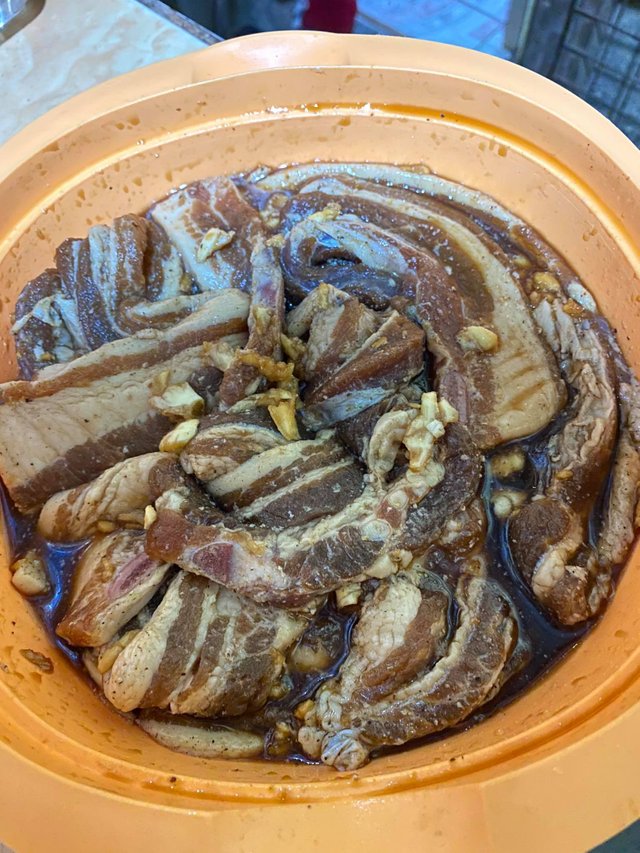 ---
---
Ingredients for the Sauce
1/2 Cup Soy Sauce
1 medium size minced onion
1 red chili
Calamansi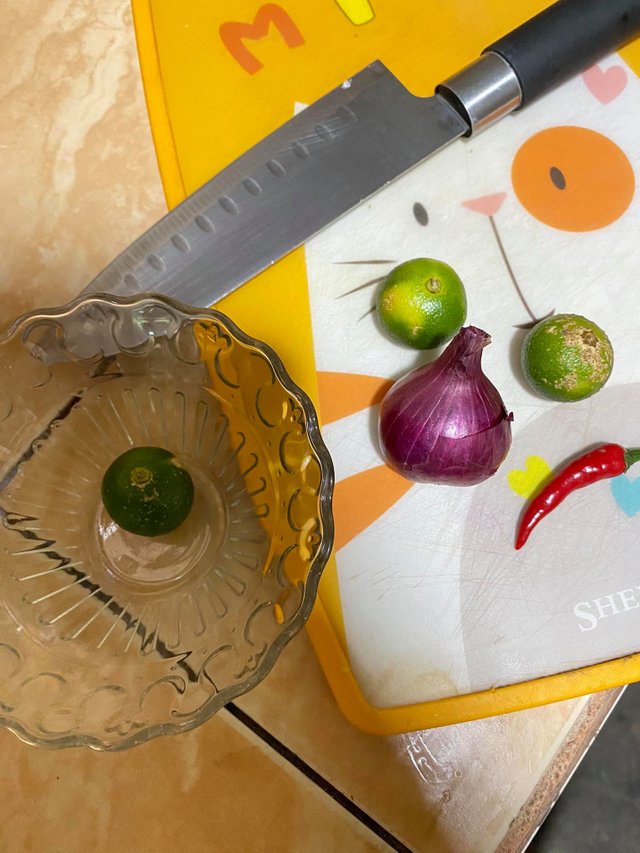 ---
---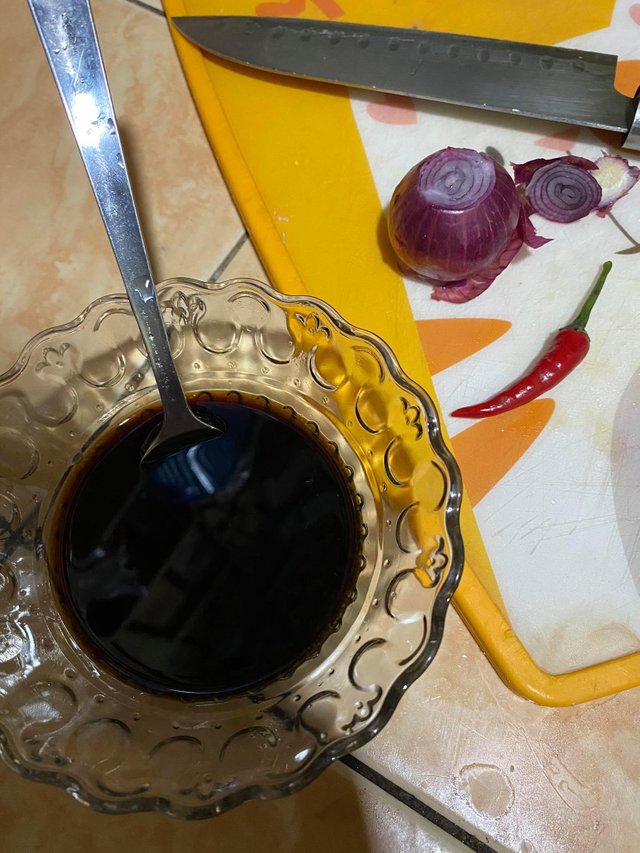 ---
---
After preparing the Ingredients, let's prepare the things we need to use.
Clean Bowl
Grill Pan (I used the Dessini Italy, Double Sided Grill Pan)
Chopping Board
Knife
Tong
---
---
Now, Let's proceed to the Steps by step process or the Procedure.


First step is to pour the Barbecue Marinade Sauce in the clean bowl. Then, put the pork, garlic, pepper and honey all together in the bowl. Now, after putting them altogether, mix all the ingredients well then set aside for at least one hour. Yes, I prefer to marinade the pork for one hour so that it can absorb the flavors well. I also recommend to put some cover on the bowl while you marinade it.
After that, lets cook it in the double sided Grill pan. Just grill it and make sure that you're not going to overcook it. It's actually pretty simple to cook Grilled Liempo. And it only takes few minutes or less than an hour to prepare this dish after you marinade the pork. But my best advice is to make sure you marinade the pork nicely. :)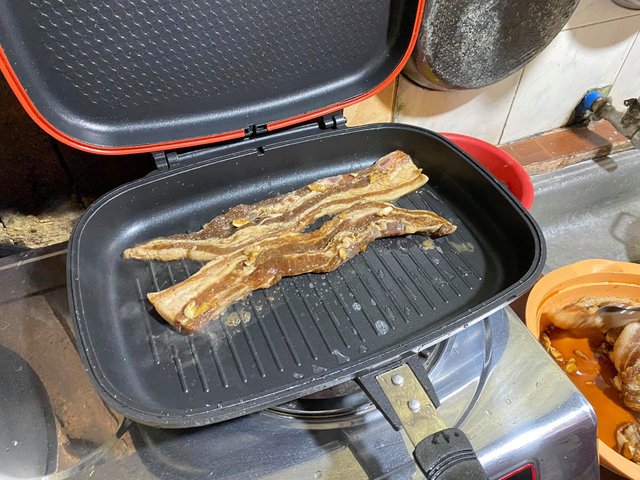 ---
---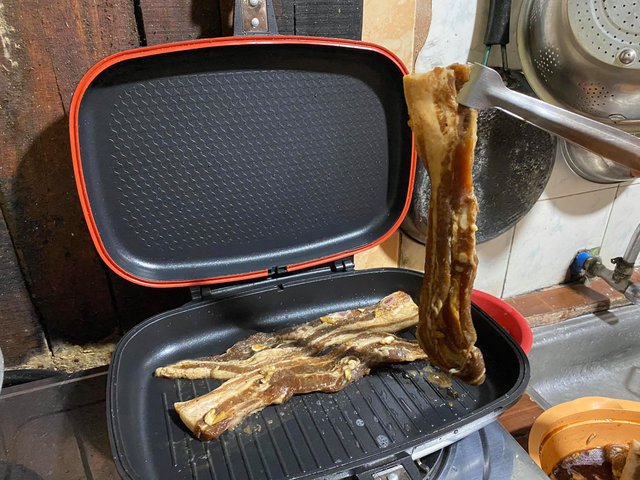 ---
---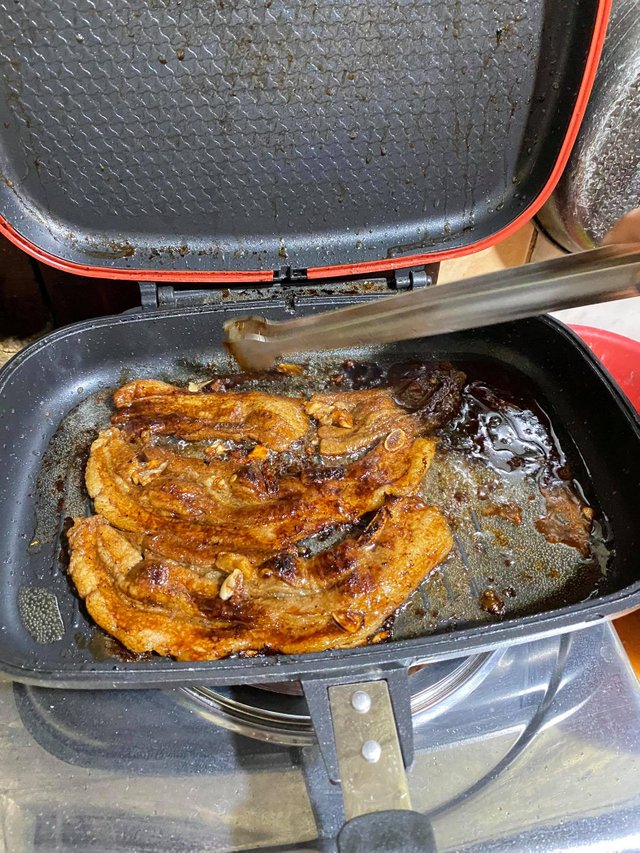 ---
---
And boom! It's done! :)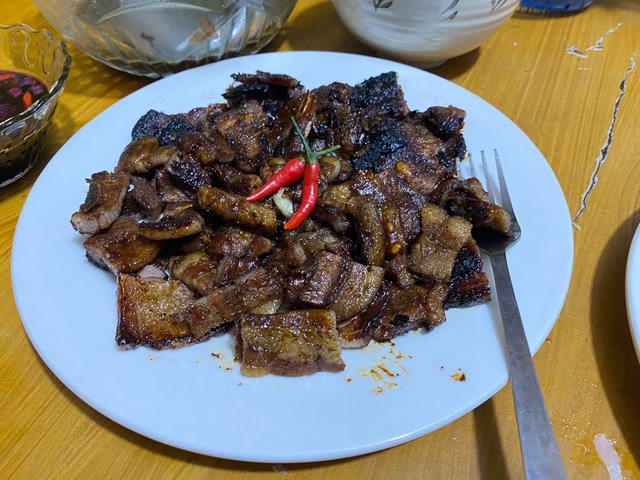 ---
---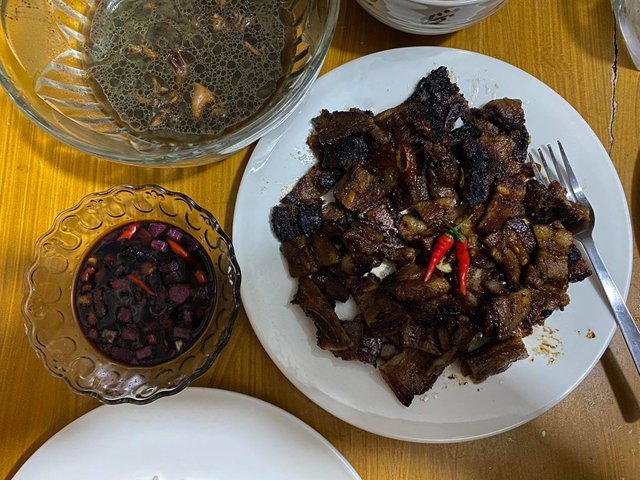 I hope you enjoyed cooking with me. Try this at home SteemFood pips! You'll surely love the taste of it. Till next time guys. Thank you. :)