PORK ADOBO topped with Fried Potato by @engrbev!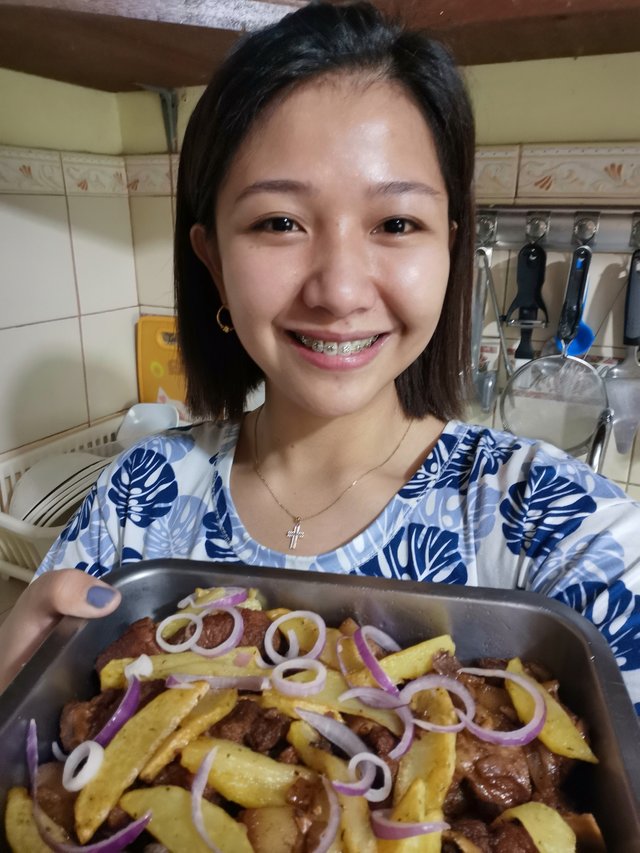 Hello SteemFood pips! What's up? Last time, I cooked Grilled Liempo and shared it with you. Did you try it at home? Well, I hope you liked it and for today, I will be making a very famous Filipino dish called PORK ADOBO. If you are a Filipino, or you already visited the Philippines, I'm sure that you already tried it. But if you never tried it, check out this blog and you can try to cook it at home to taste it yourself. :) Let's get started!
Ingredients
1/2 kg pork
1 big potato
1/2 cup soy sauce
2 tablespoon vinegar
1 medium size onion
5 cloves garlic
1/2 teaspoon fine pepper
2 bay leaves
1 teaspoon salt
1 cup water
1 tablespoon oil
1 tablespoon sugar (optional)
2 red chili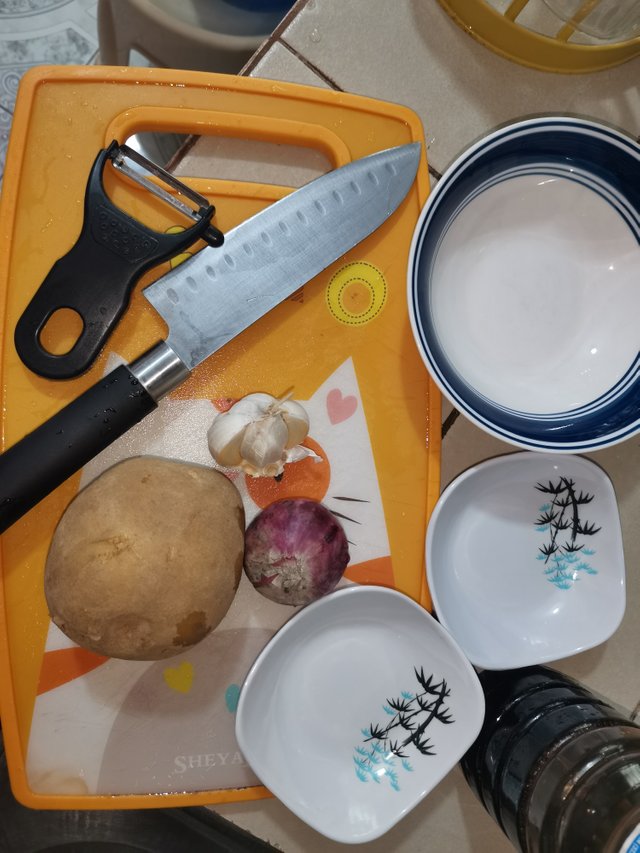 ---
---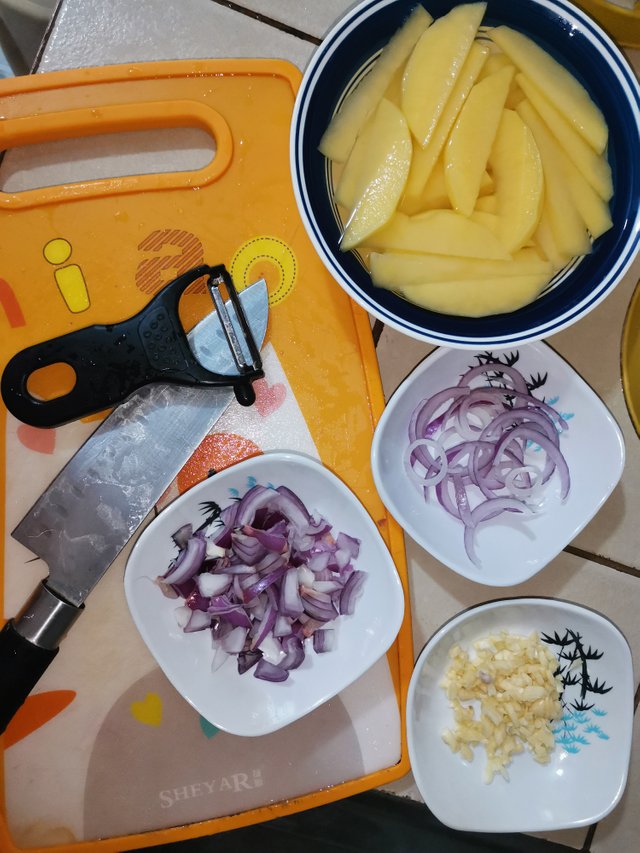 ---
---
As usual, let's prepare the things we need to use after preparing the ingredients.
Frying Pan
Chopping Board
Knife
Peeler
Clean Bowl
Spatula


---
---
Now, let's go with the Procedures
First Step
---
First, in a clean bowl, combine the pork, pepper, salt, and soy sauce. Then put a cover and marinade it for at least 30 minutes. Put it in the refrigerator afterwards.
Second Step
---
Second, peel the potato and slice it like potato wedges. Also prepare the garlic and onions.
Third Step
---
Third, add water to the marinated meat and boil for 15 to 20 minutes or until the meat is tender.
Forth Step
---
Forth step is to place the Frying pan on the stove with medium heat, then add oil. After that, fry the potato and set a side for a while. Fry the garlic and onion before adding the boiled pork. Add the vinegar, the chili, the sugar then the bay leaves afterwards. Lower heat, cover and simmer for about 5 minutes to absorb the flavor well.
Fifth Step
---
Lastly, mix it well then turn off the stove. Place it on the serving plate and put the potato wedges on top. And it's done! :)


---
---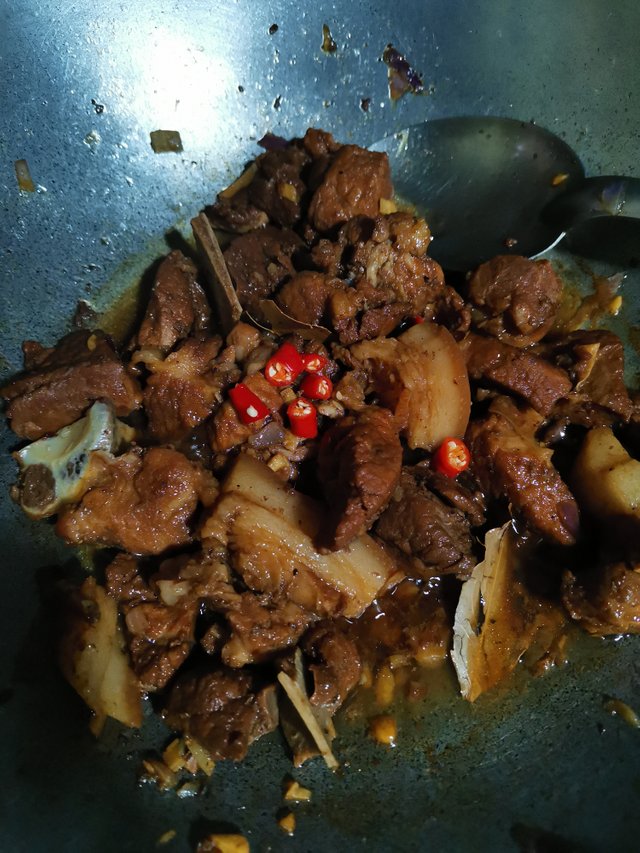 ---
---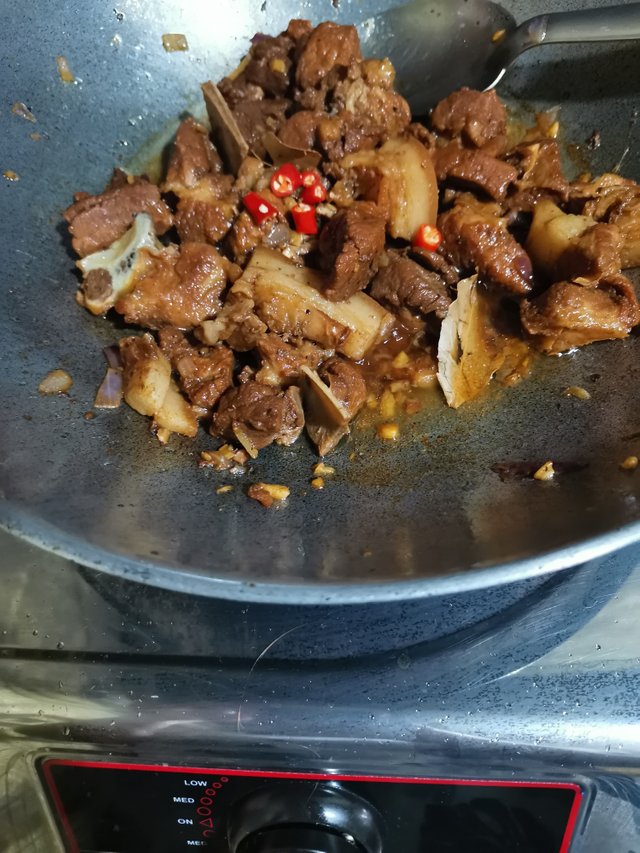 ---
---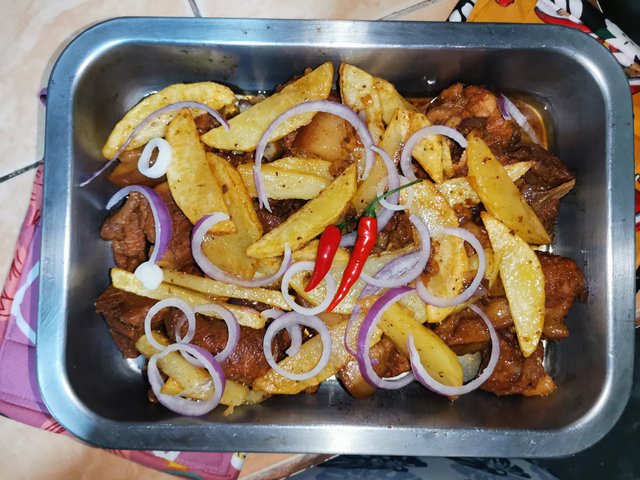 ---
---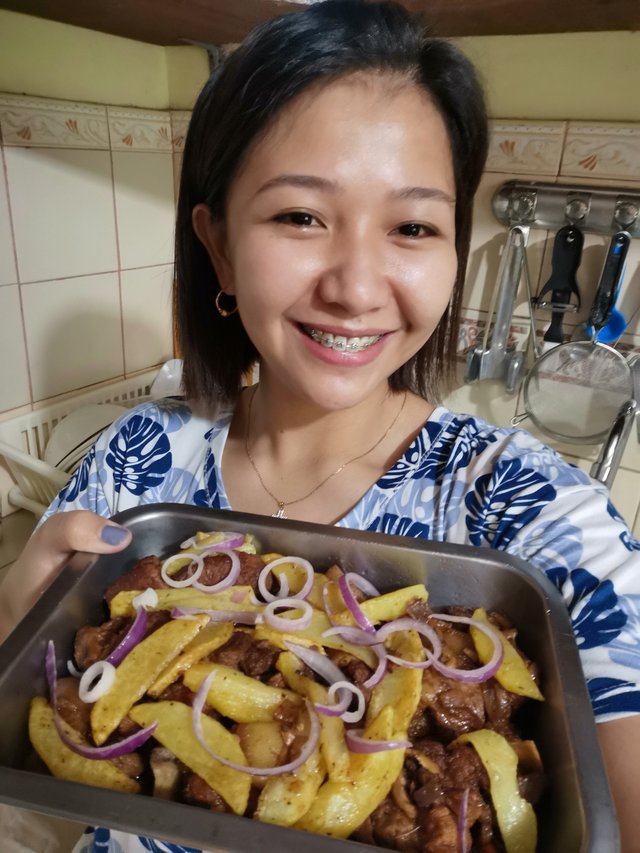 I hope you like my dish for today. HAPPY EATING!!!!! :)))))