The food Diary Game Season:1 05-09-2021 [#sfcharity] How I Spent My Day
Morning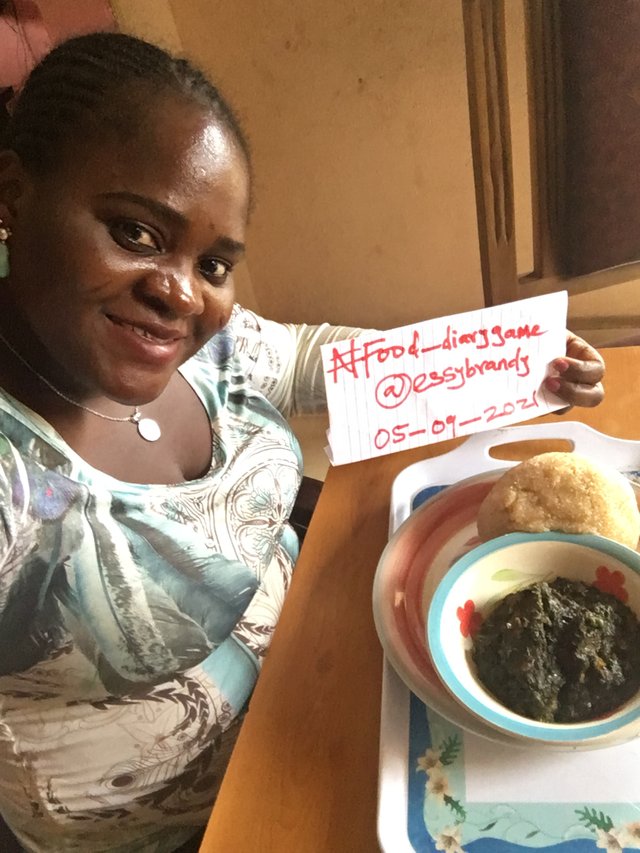 @essybrandy and her delicious food!
Pleasant greetings to our steem food lovers.
How you all doing ?
As for me, I'm doing fine and eating healthy foods!
At about 7am I woke up to see a friendly weather cause it has been raining for the past two days now.
I'm not the morning eating type but sometimes I do. And I don't joke with warm water to drink in the morning so I took it and get ready for my Sunday worship by 9am.
We normally do our worship via zoom meeting because of the COVID restrictions and by 11 am we close.
Afternoon
Because we have stew already in the house, I cooked just white rice and eat it with stew for lunch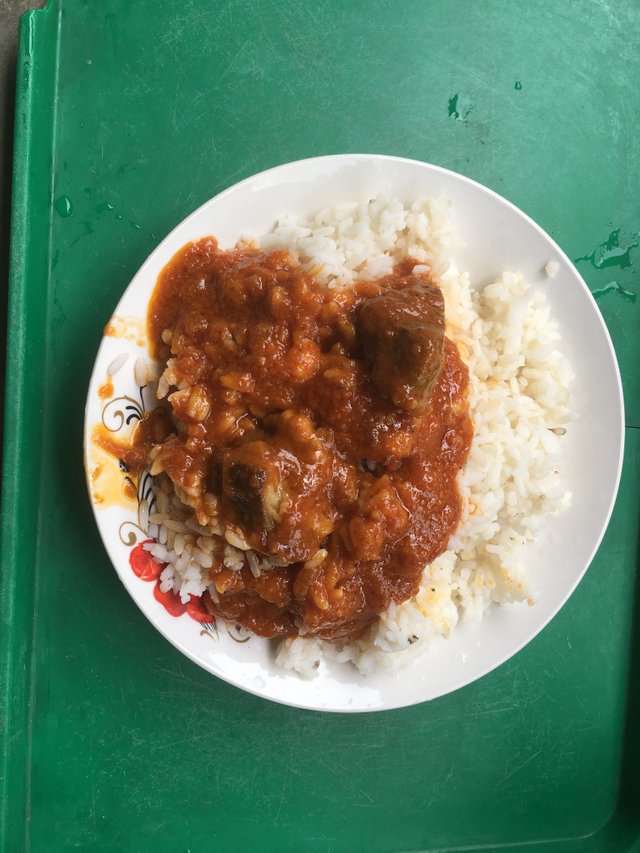 White rice and stew for lunch
Evening
Then i cooked our African soup called AFANG SOUP for dinner to be served with Eba(Made with Cassava) then I made oat flour for my grandmother to eat with the Afang soup.
Ingredients for making the Afang soup:
Dry fish and 2. prewinkle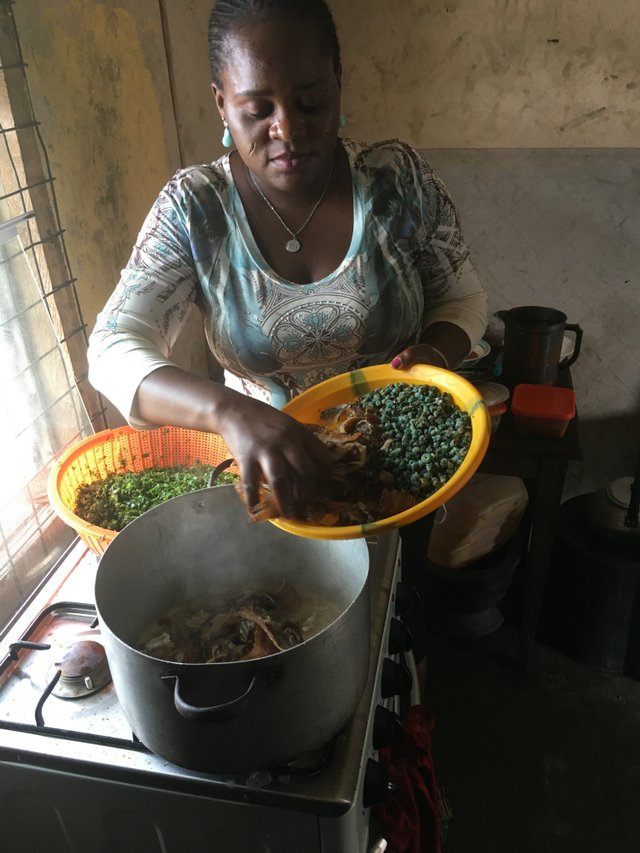 Meat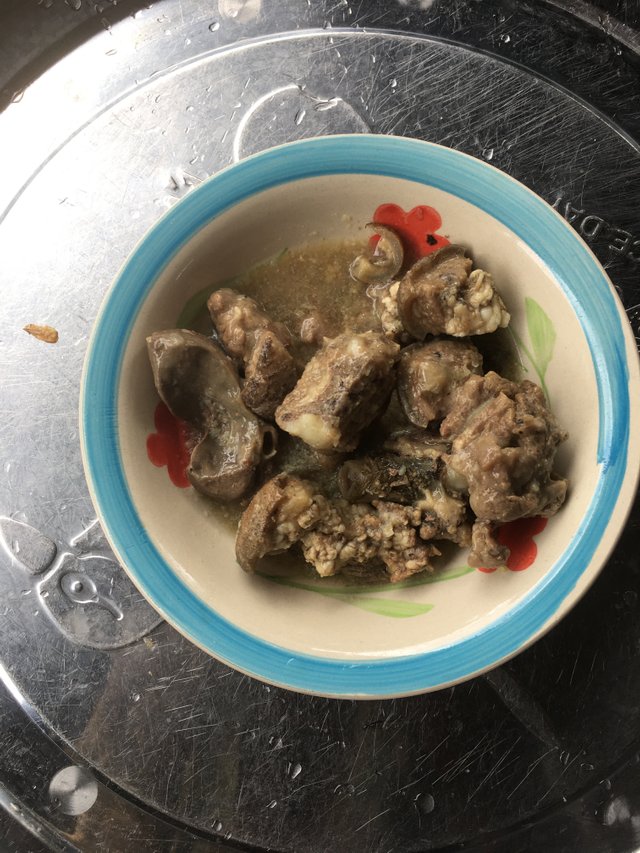 Crayfish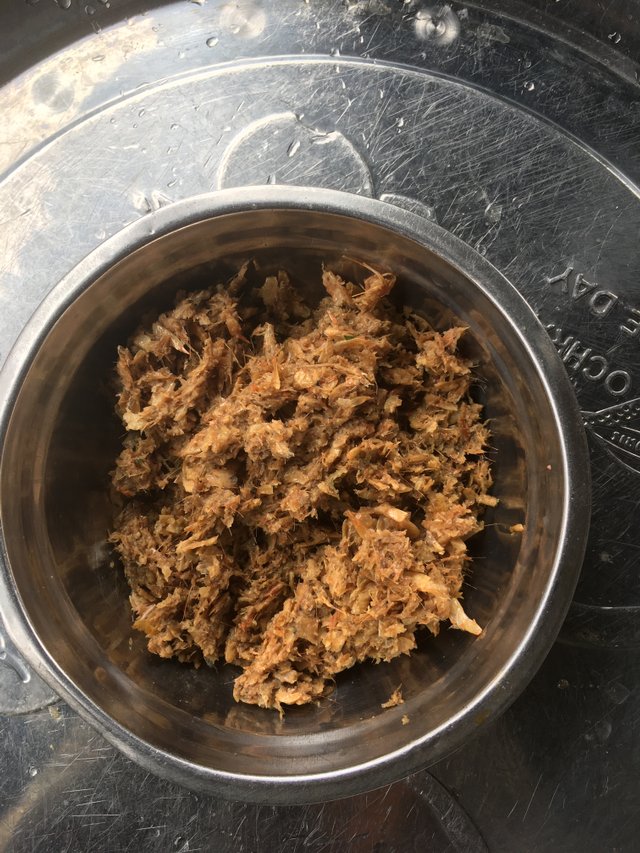 Salt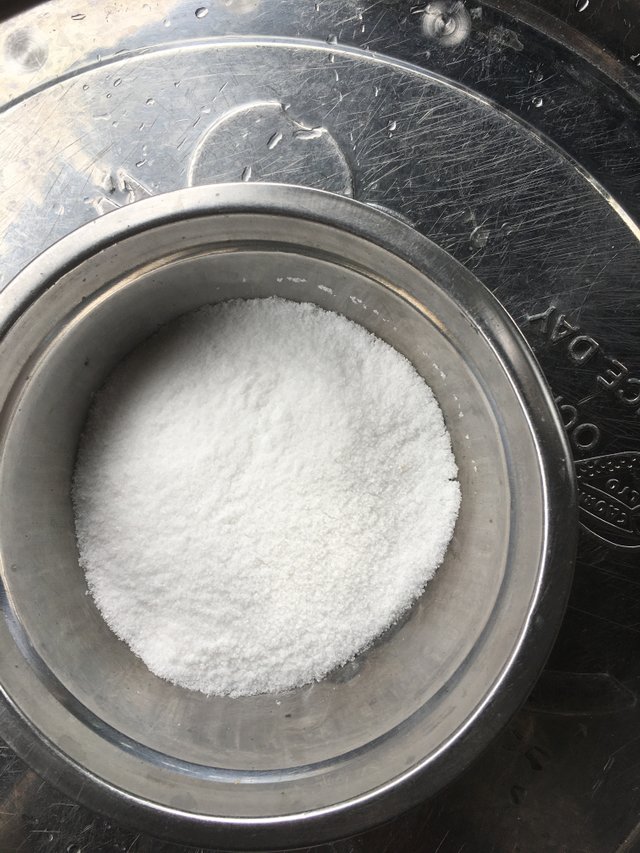 Fresh pepper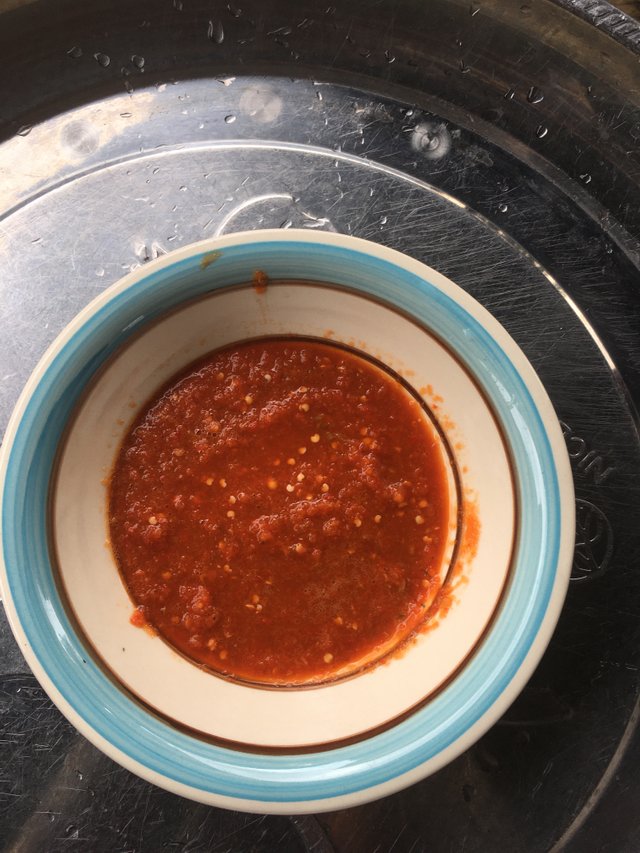 Water leaf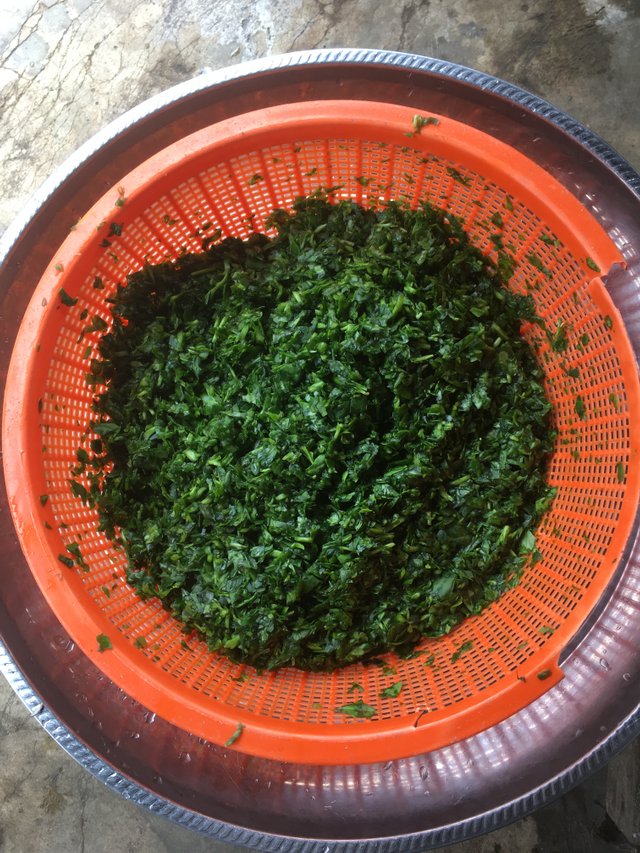 Palm oil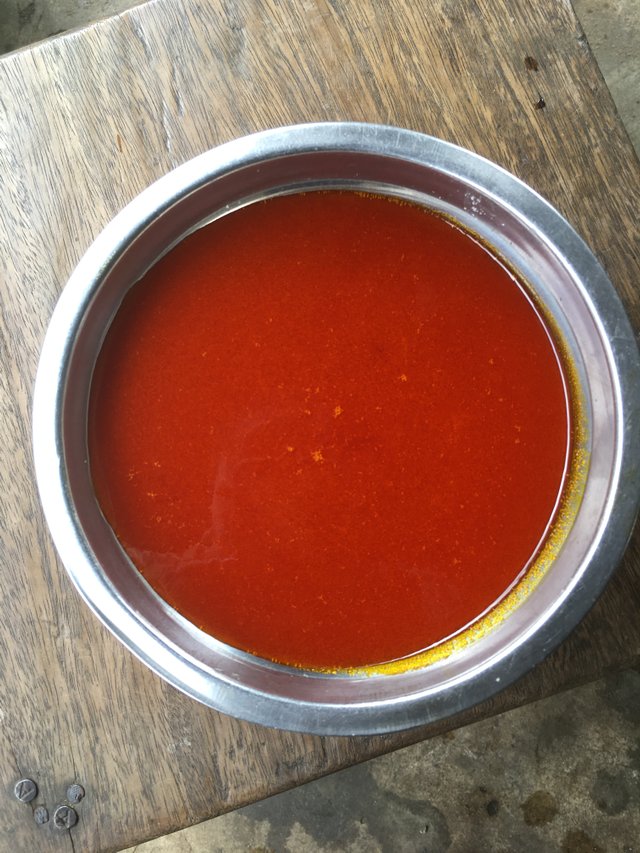 Seasoning (Maggi)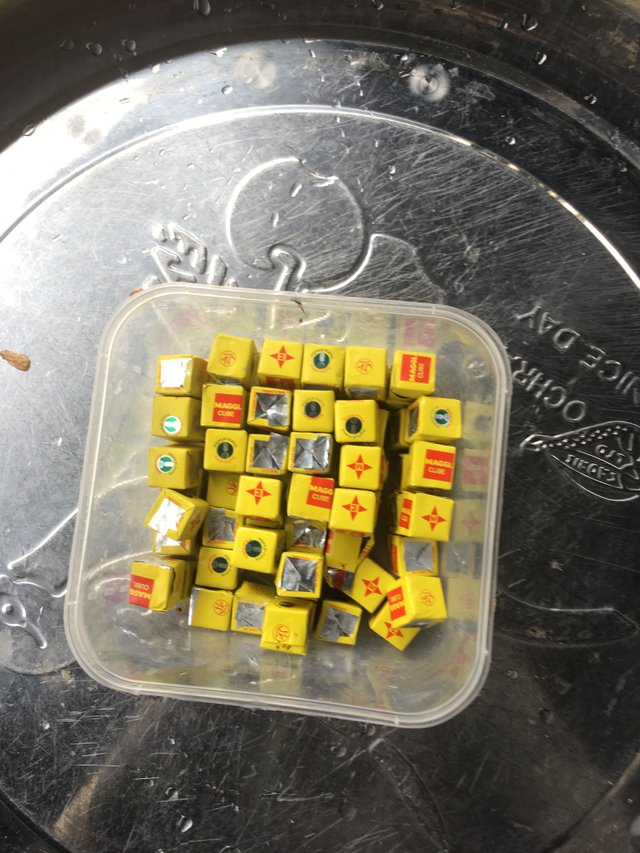 Afang leaf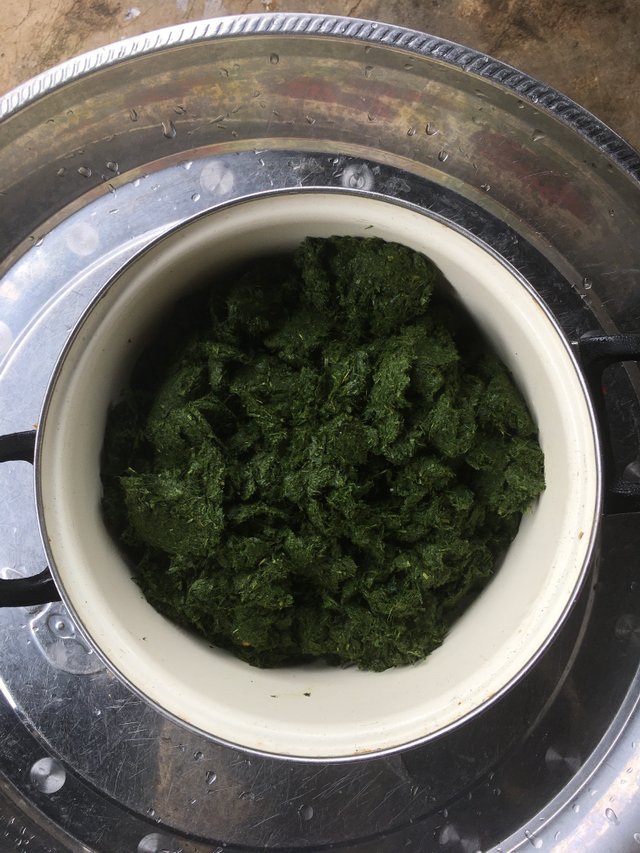 Steps/Procedures:
Place an empty pot on the gas cooker

Pour the meat stocks in the pot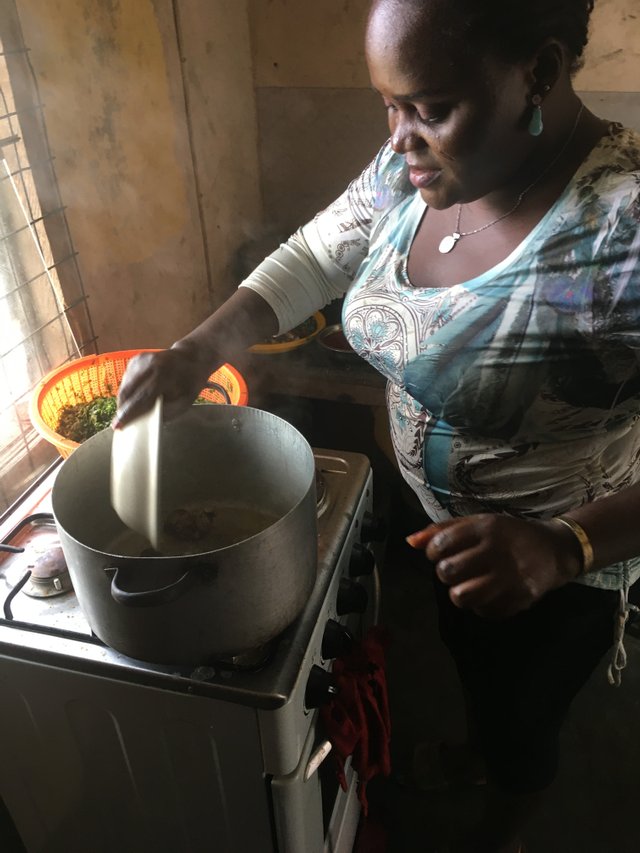 Add the dry fish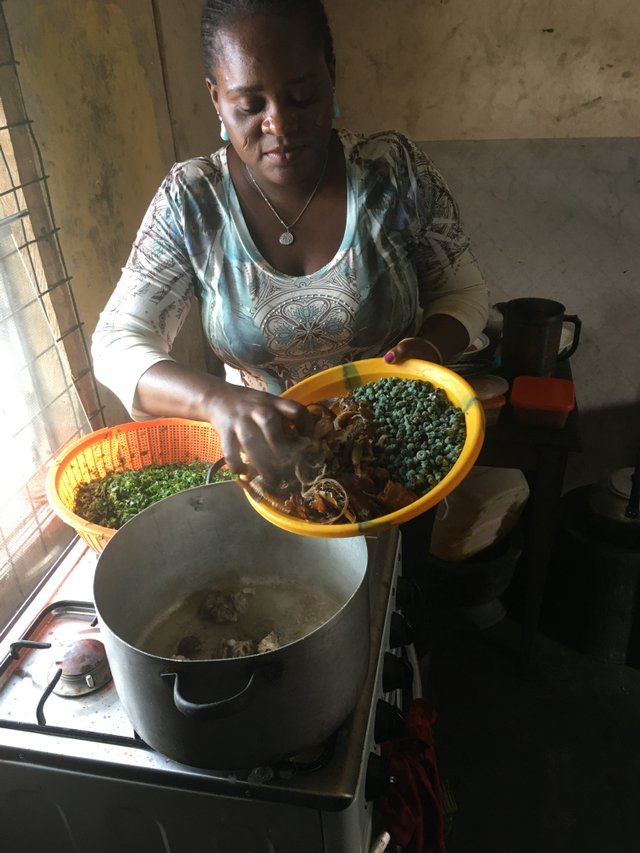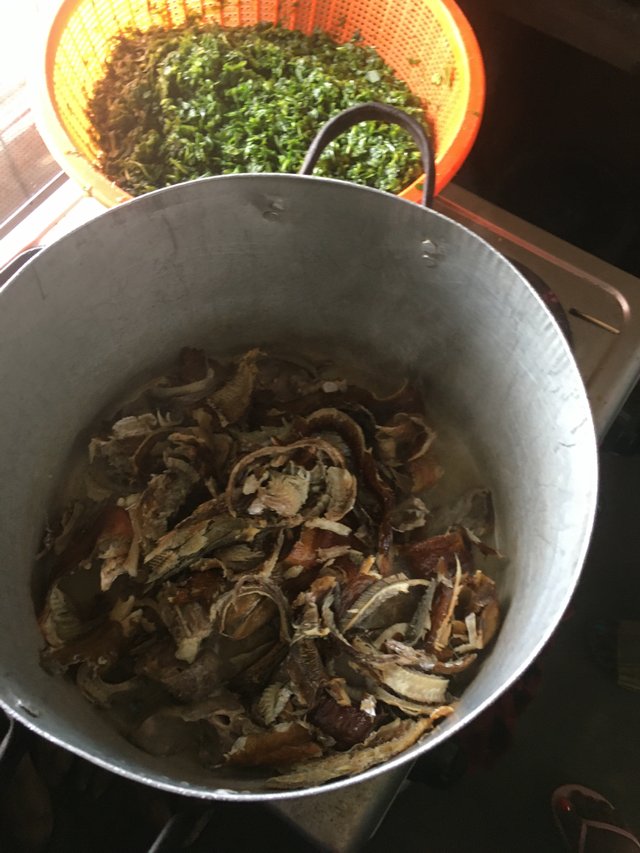 Add the fresh pepper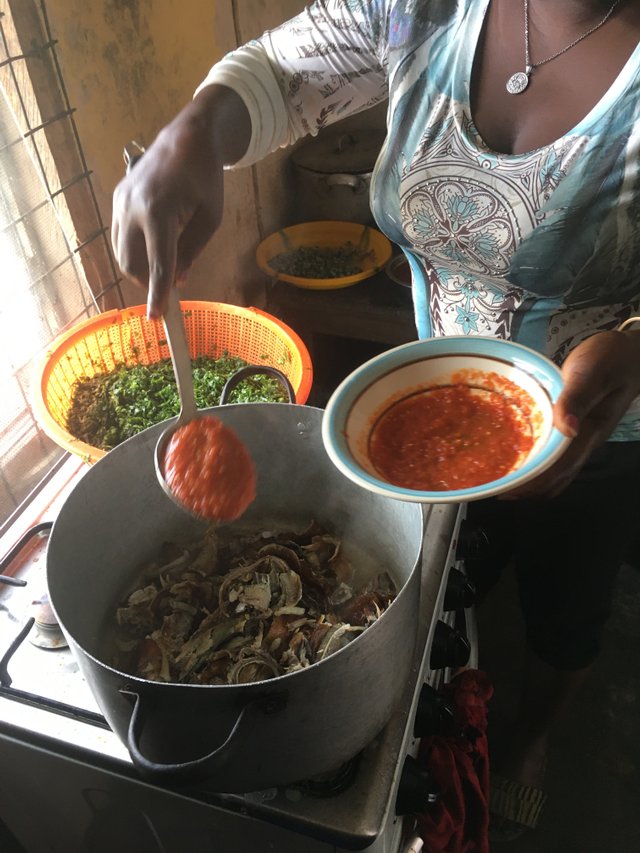 Put some salt to give it taste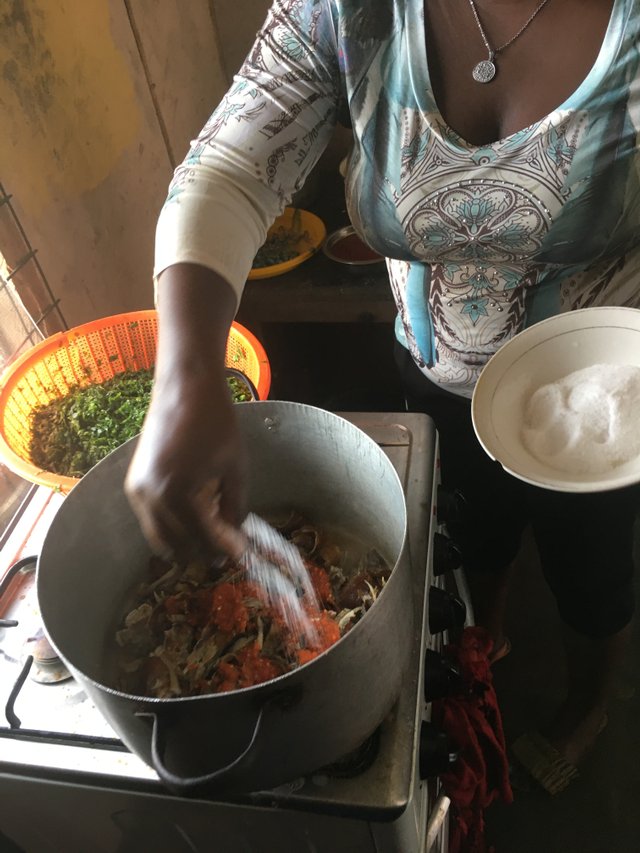 Add the seasoning cubes (maggi)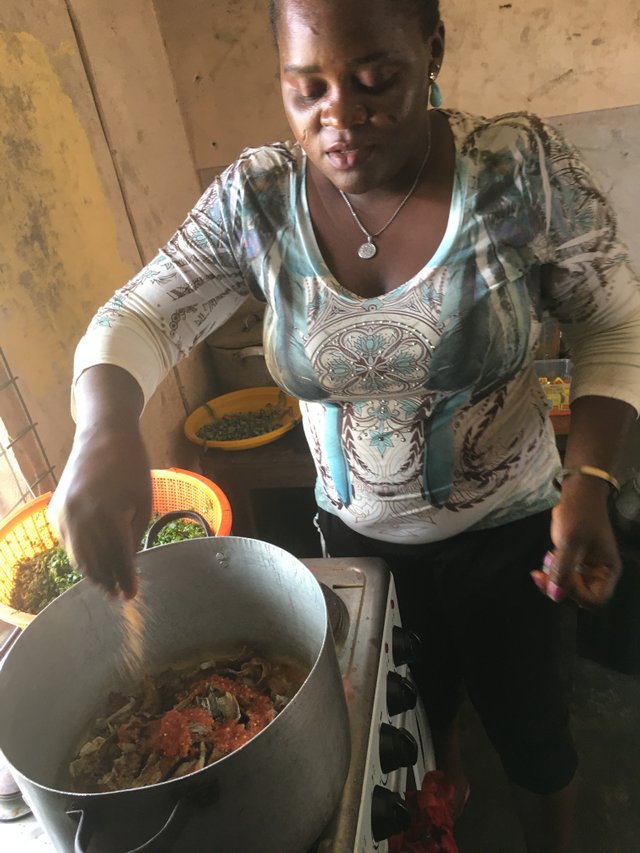 Add the crayfish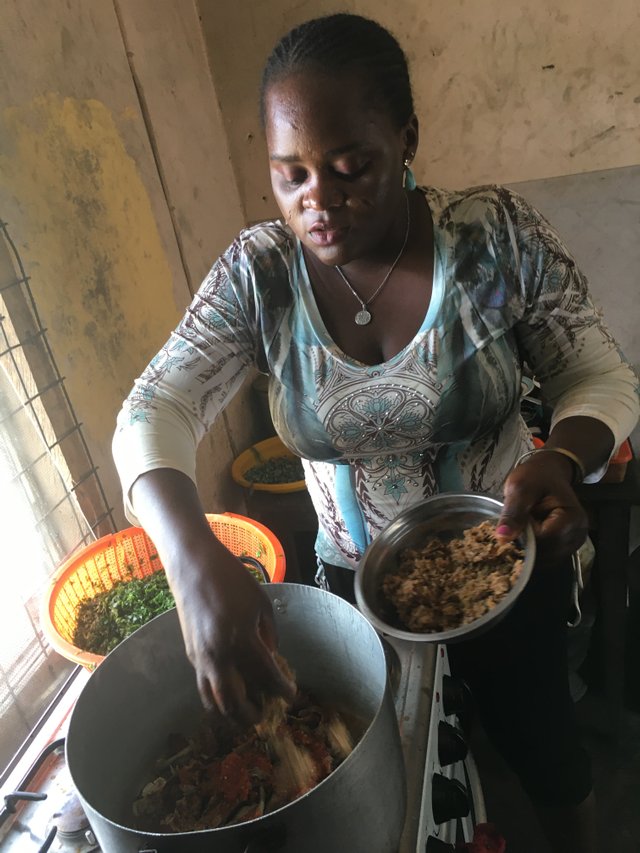 Add the palm oil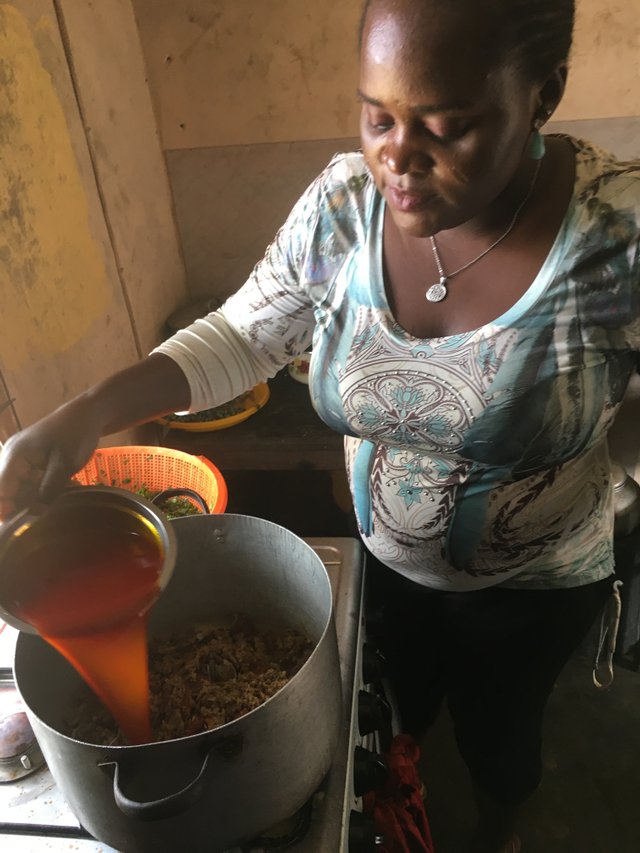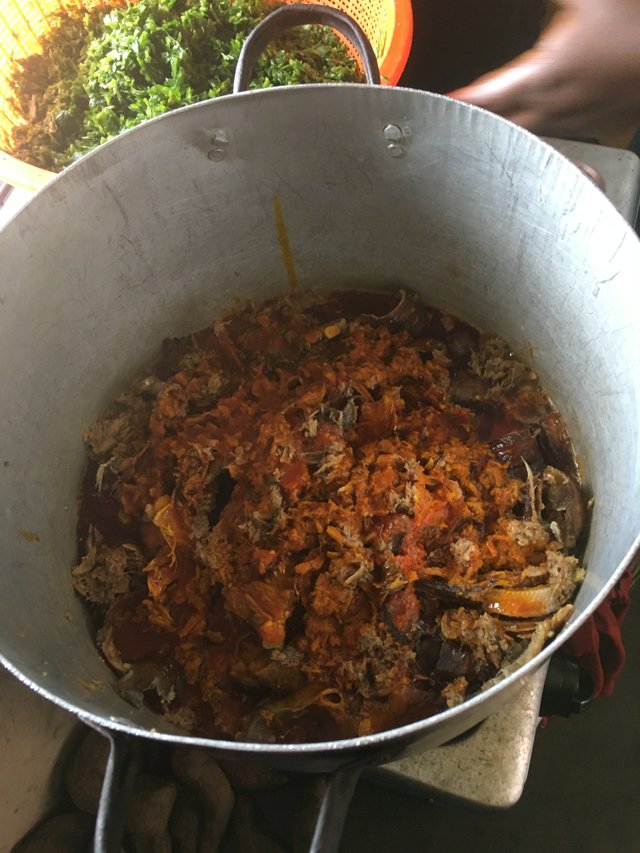 Add the water leaf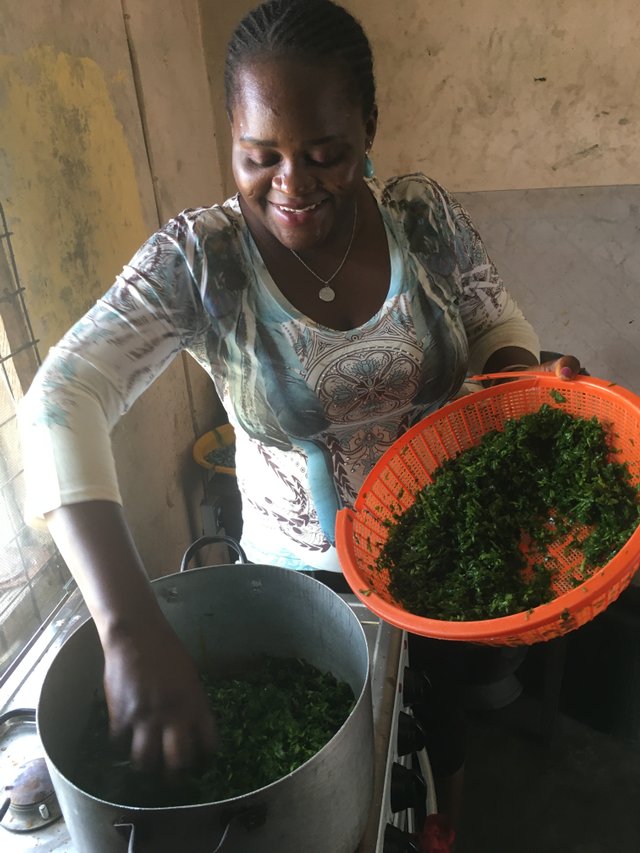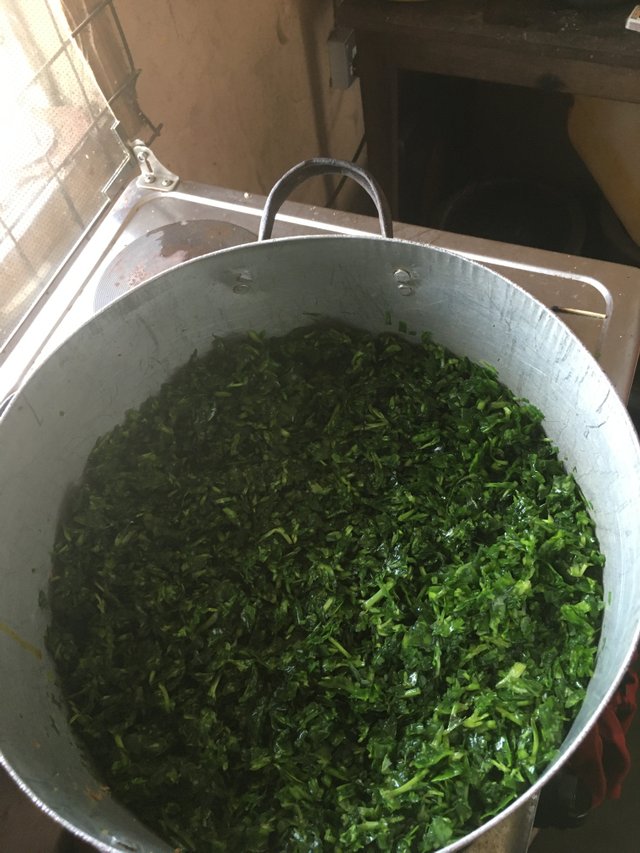 Allow it to boil and add water to your desire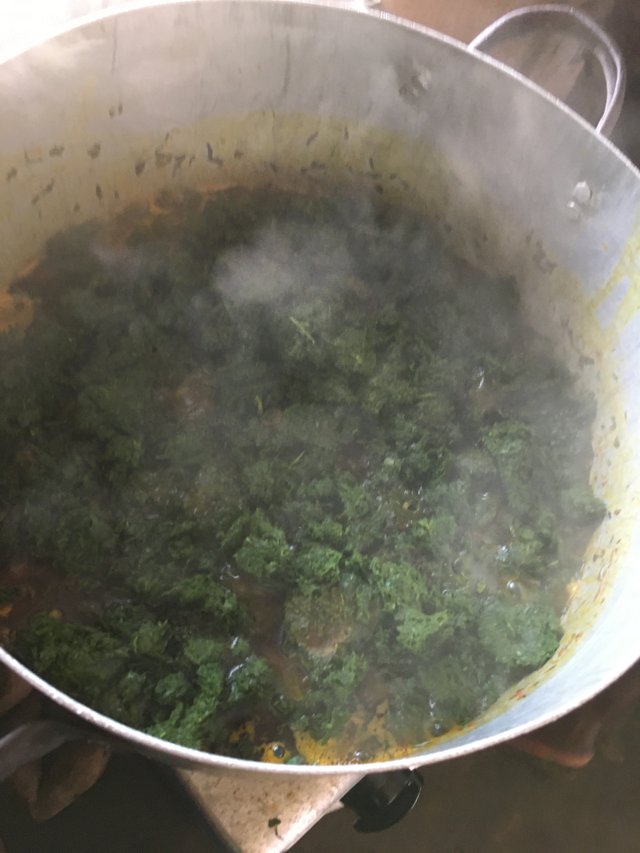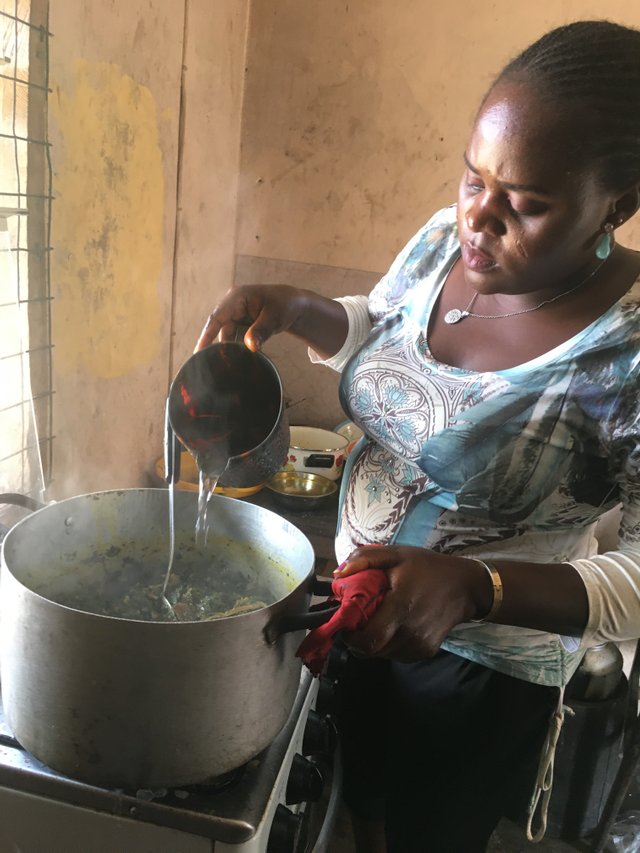 Adding some amount of water
Cover the pot with its cover to steam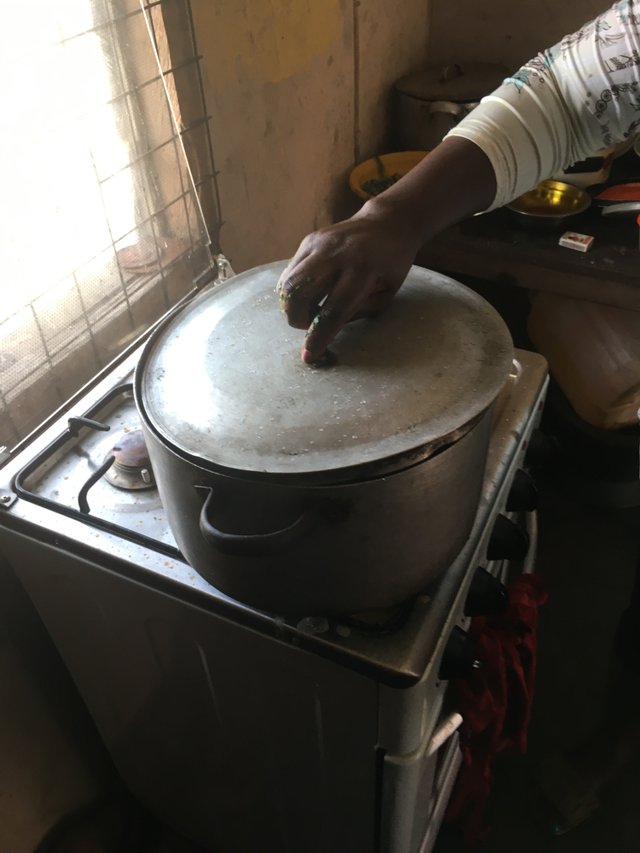 Add the prewinkle and finally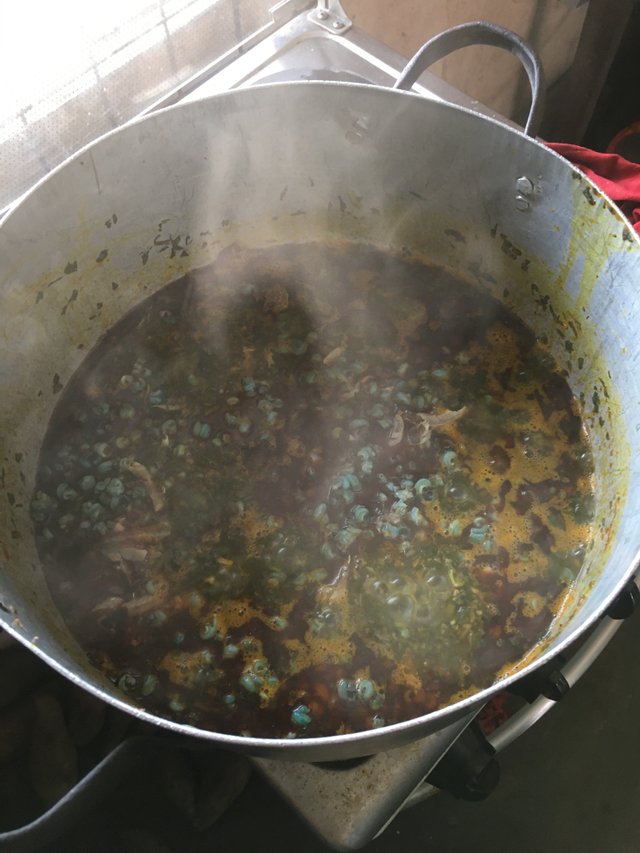 Fresh prewinkle in the pot
Add the main thickener AFANG LEAF and allow to cook for 3 minutes and your delicious soup is ready to be served!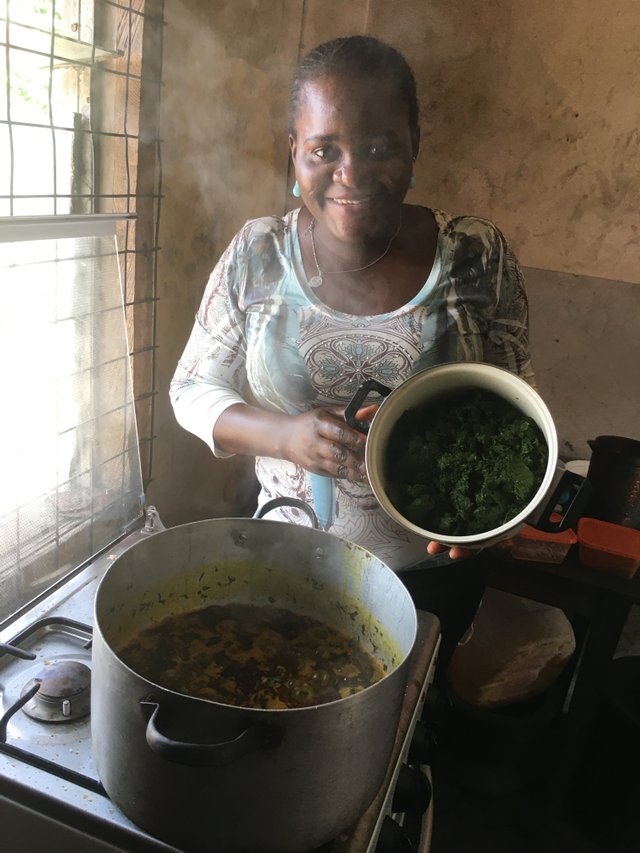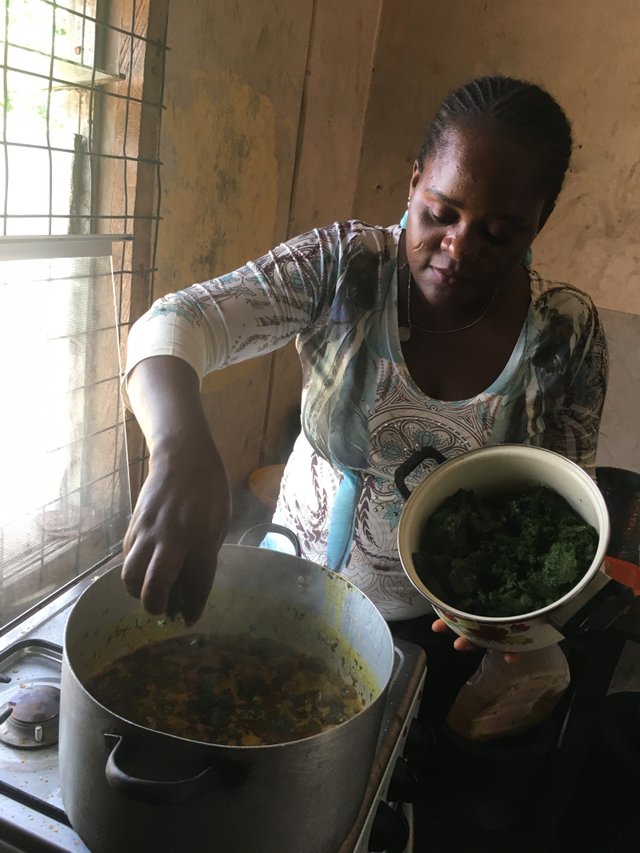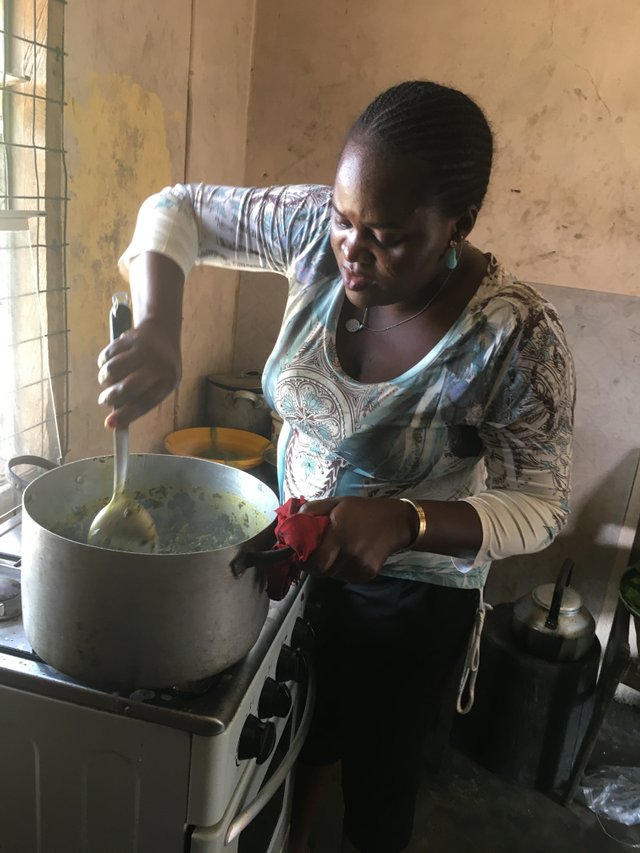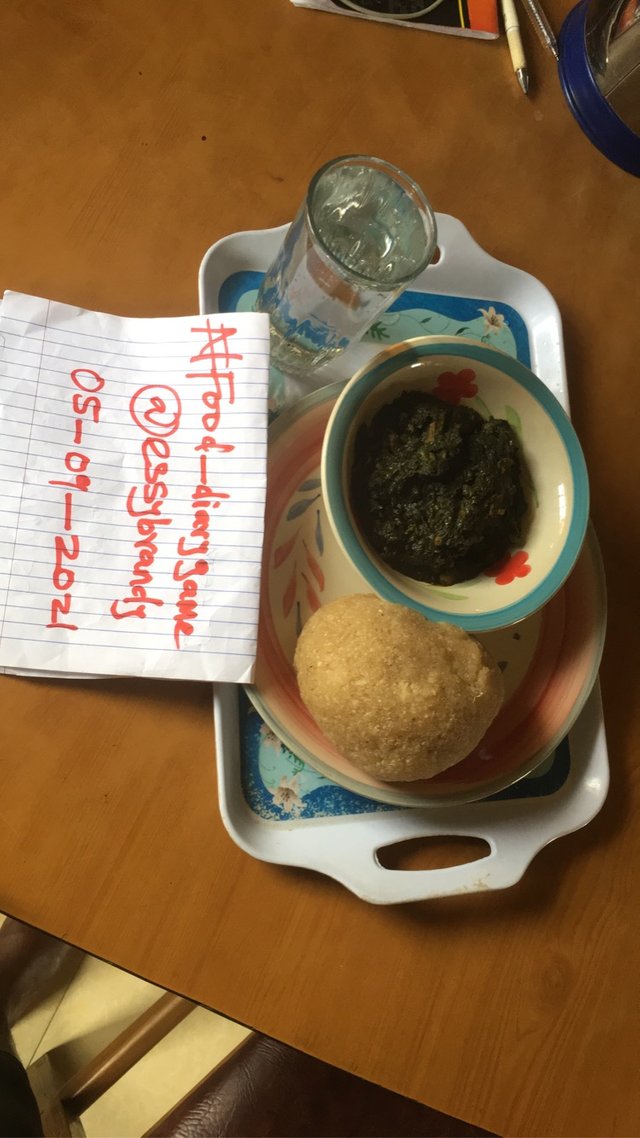 Here comes your delicious AFANG SOUP!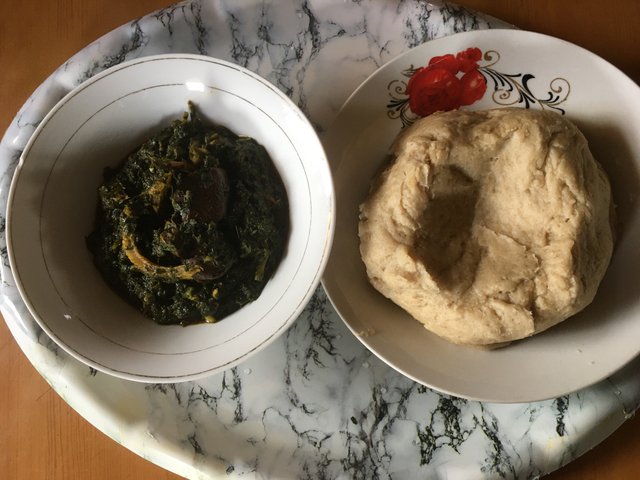 Grandma food Oat and Afang soup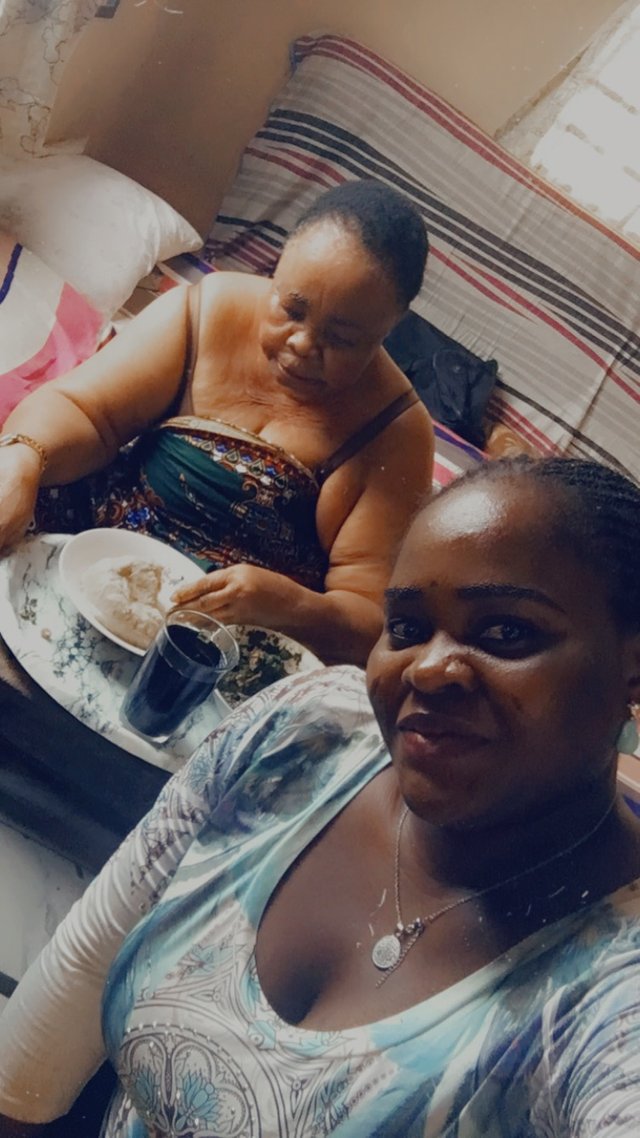 Grandma enjoying my delicious Afang soup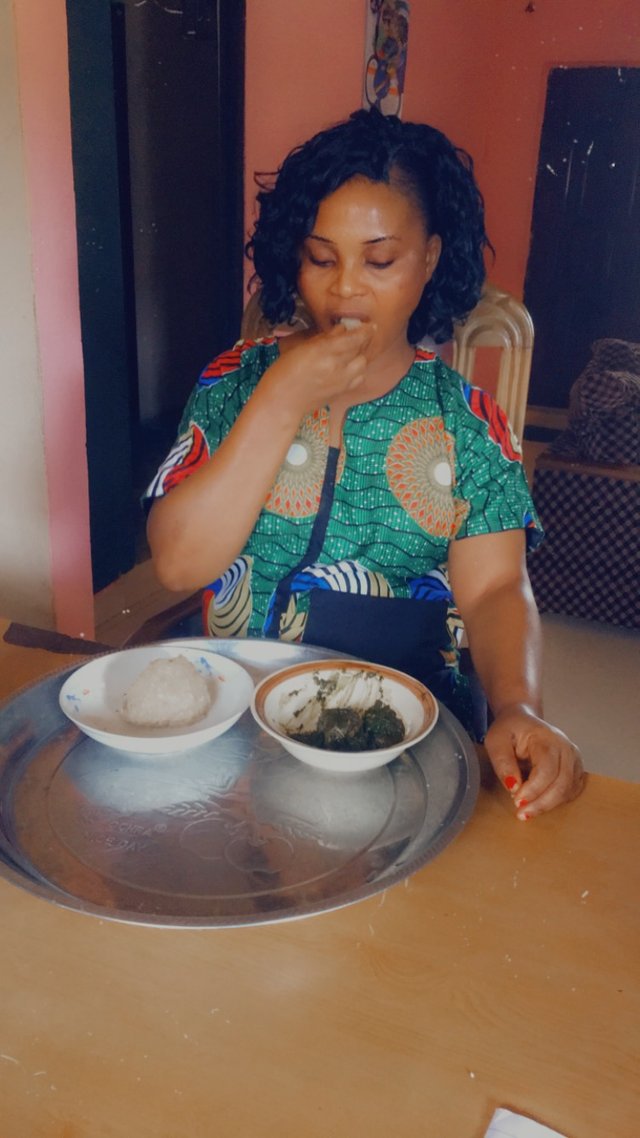 Aunty Idara enjoying my Afang soup and Eba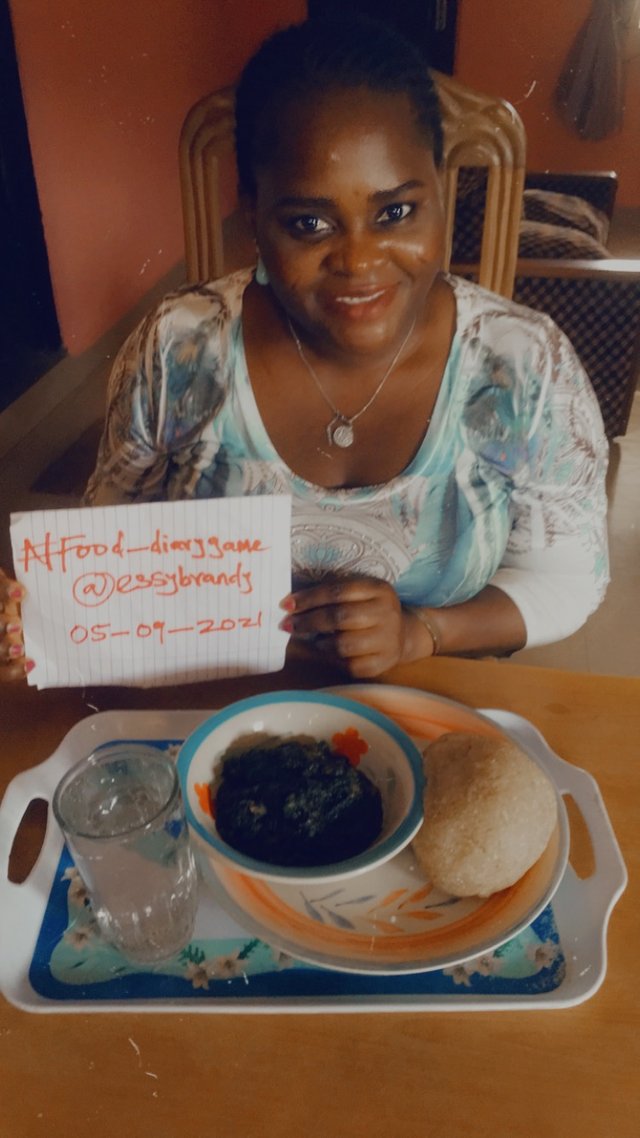 The tribe that owns this food is the Ibibio, Oron and the Anang in Akwa Ibom State in Nigeria.
It is rich in nutrients because if the ingredients that is used in preparing it.
I hope I did wake your appetite ?
Thank you for reading through my diary game Season 1 and seeing it interesting .