MY FAVORITE DISH: "PORK HUMBA WITH EGGS AND SPRITE"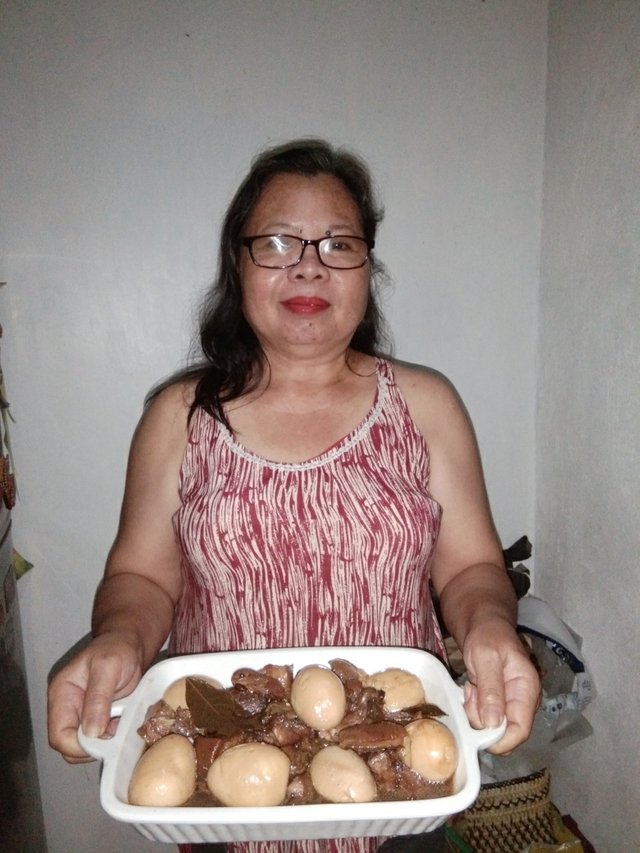 Have a great day my fellow steemians:
Here I am again cooking my specialty also kids favorite my "Pork Humba with Eggs and Sprite.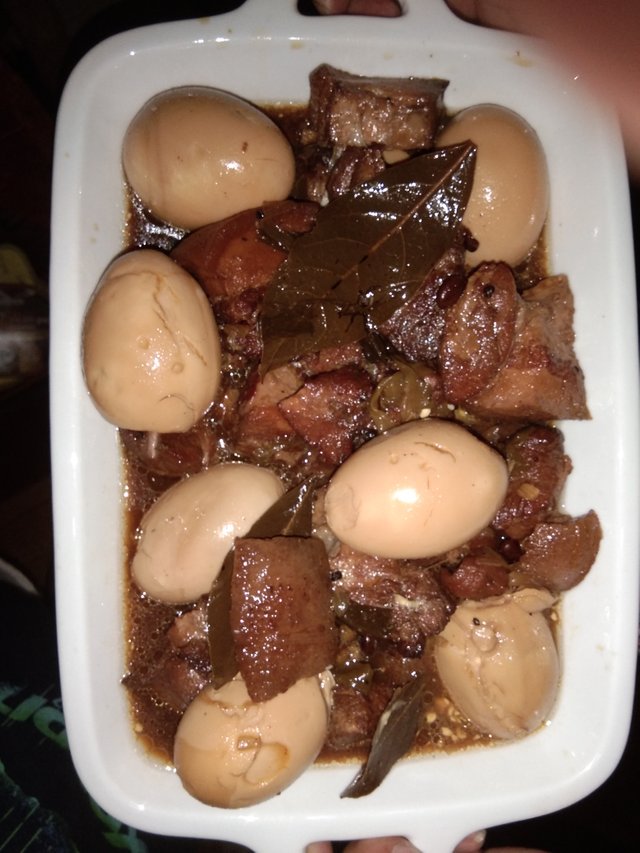 Here is the process on how I made this:
First: I prepped the pork belly...
I marinated 2kl of pork belly chop into adobo cut with 1 cup soy sauce and 4 cloves garlic crushed in 4 hrs..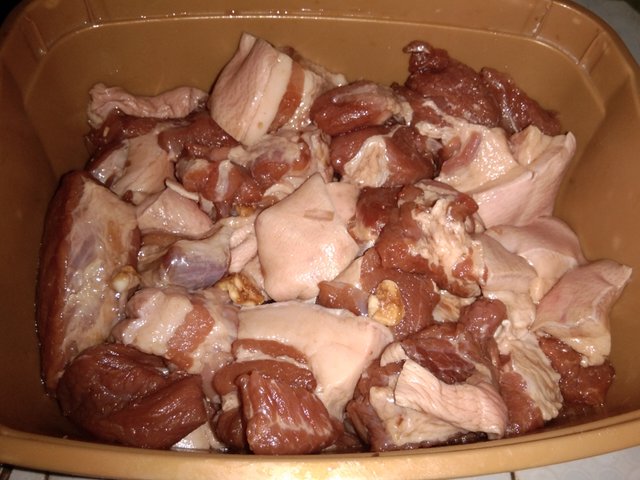 Heat the pan in a medium fire and put 1/2kl oil then fry all the marinated pork.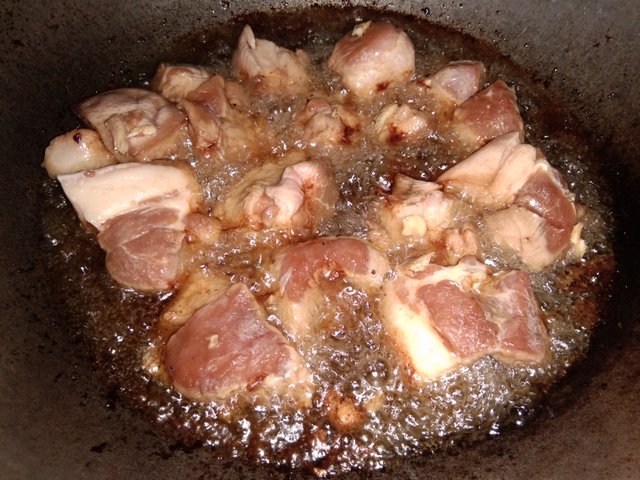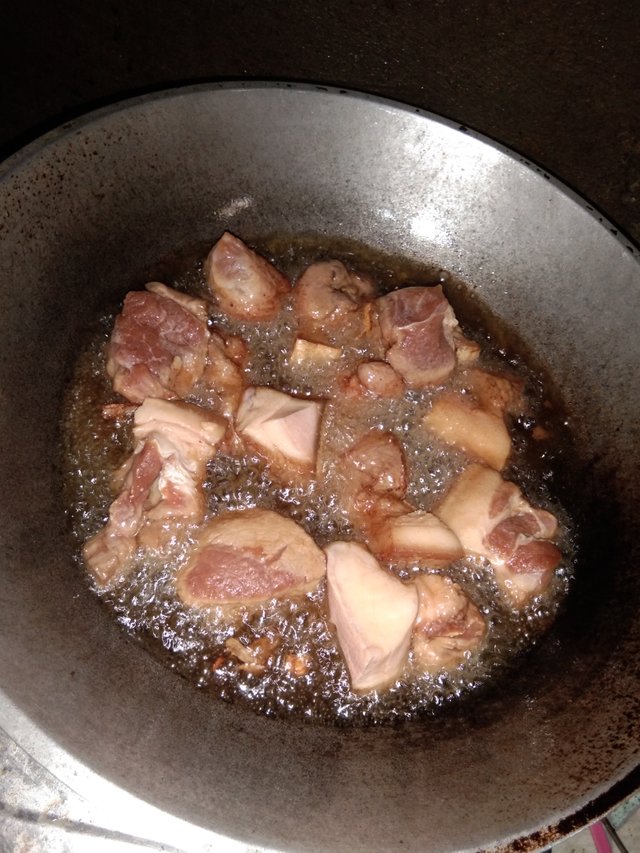 Then drained the oil of the fried pork in a strainer for 1 hour..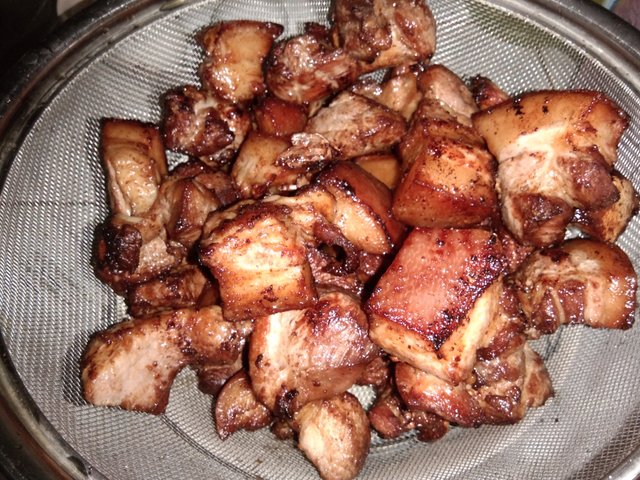 Next prepare the eggs:
Boil the eggs into 20 mins.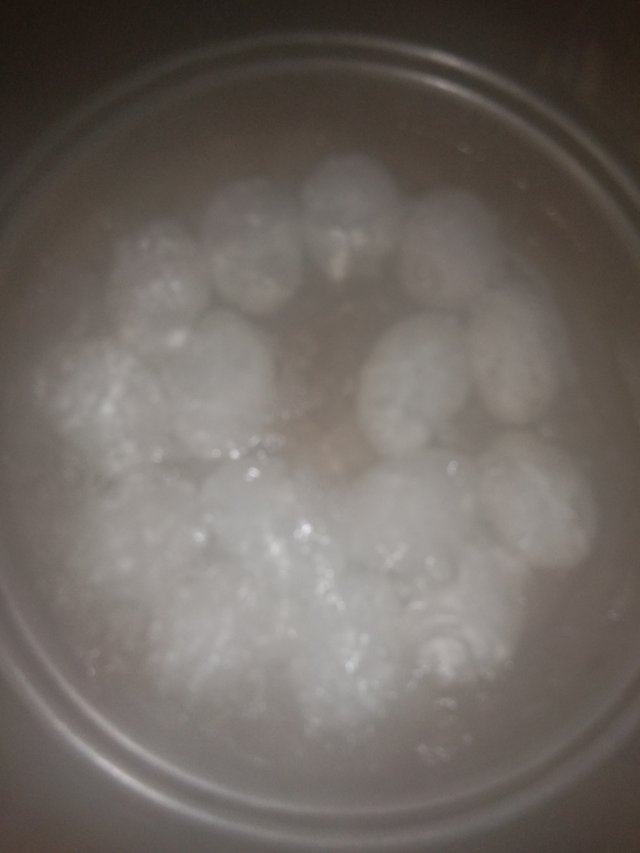 And let it cool..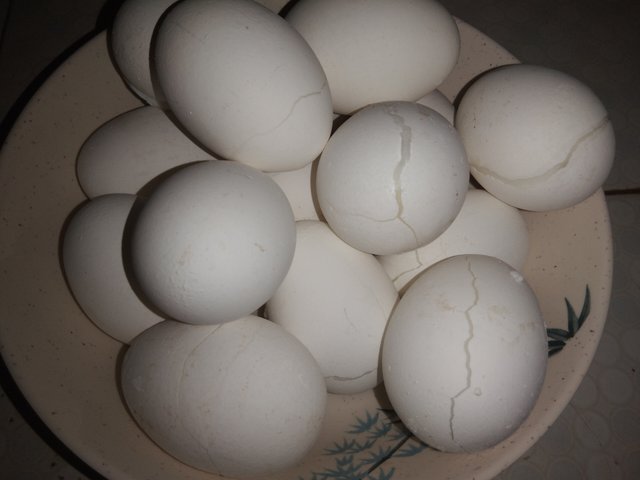 Peel off all the eggs and set aside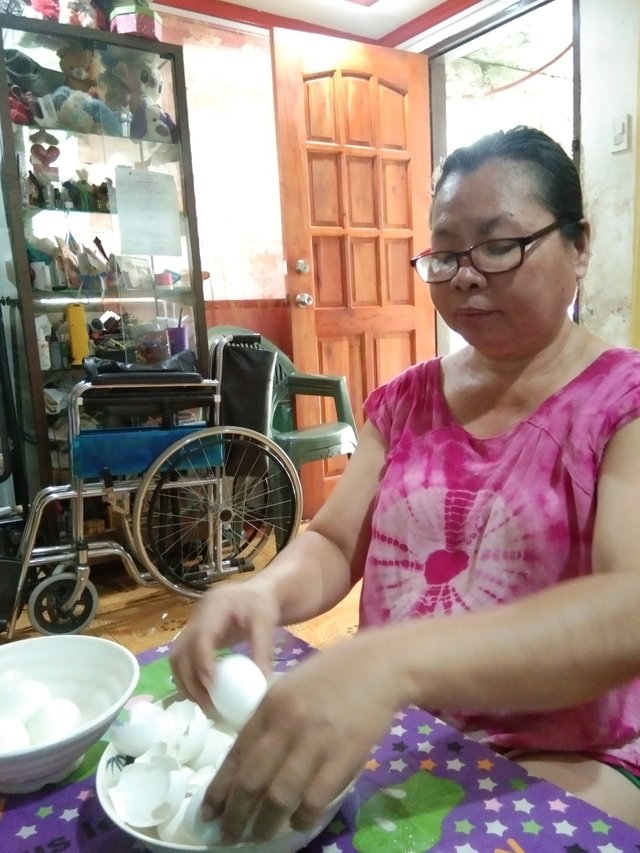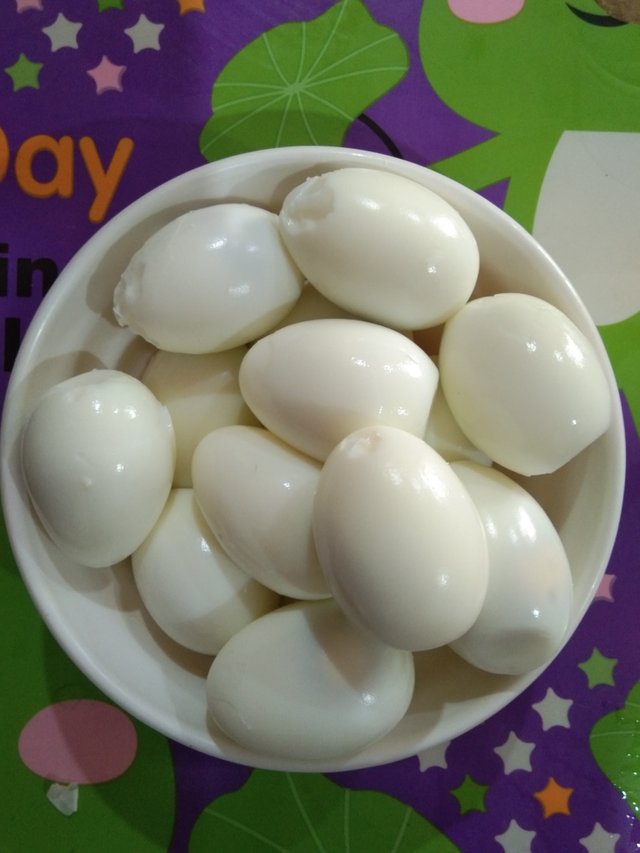 The spices:
-------2 cups soy sauce
-------1 cup vinegar
-------1 liter Sprite
-------4 stalks of spring onions
-------5 cloves crushed garlic
-------2 medium slice onions
-------1 teaspoon ground pepper
-------6 pcs bay leaves
-------2 tbsp Salted black beans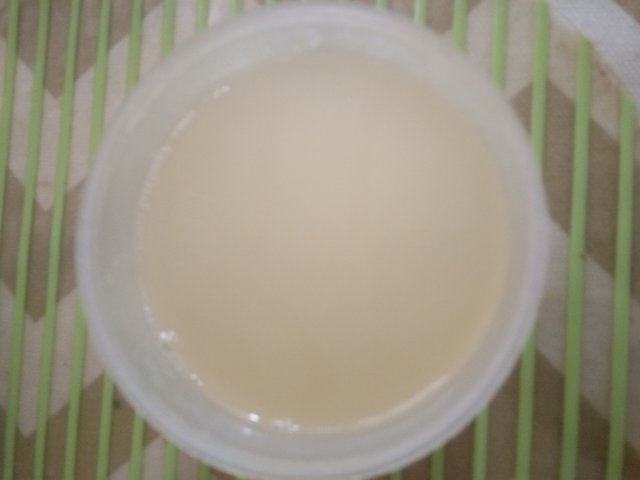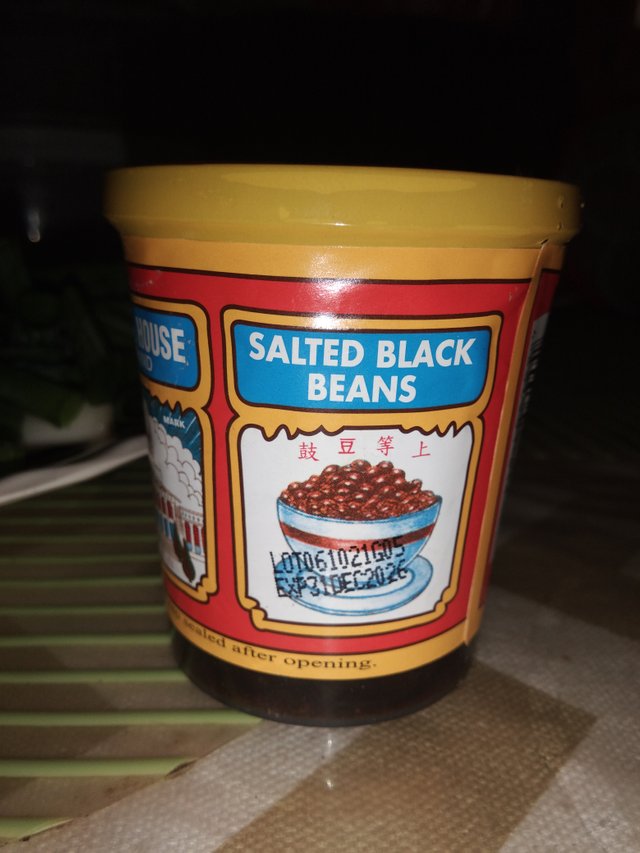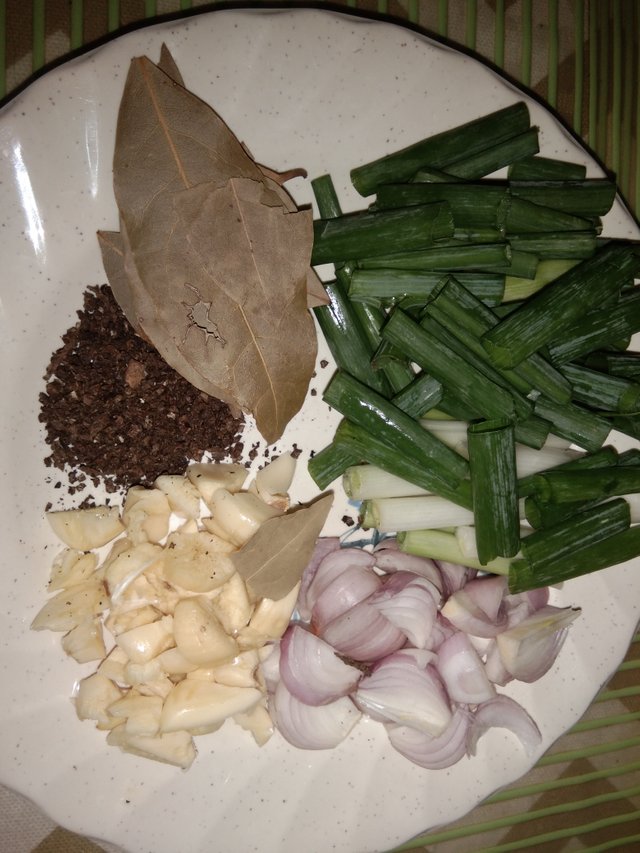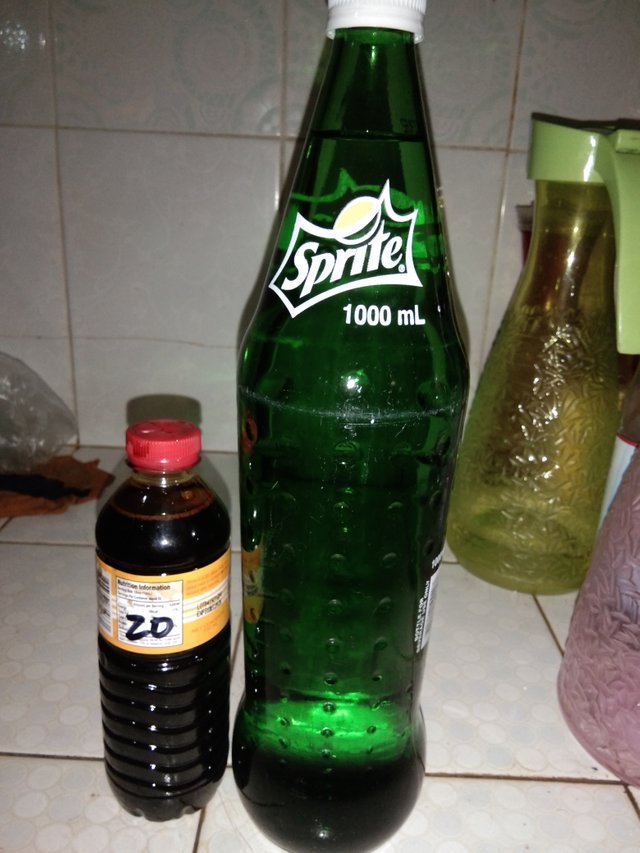 Next Step:
Put all the fried pork in a pot then add 2 tbs. of soy sauce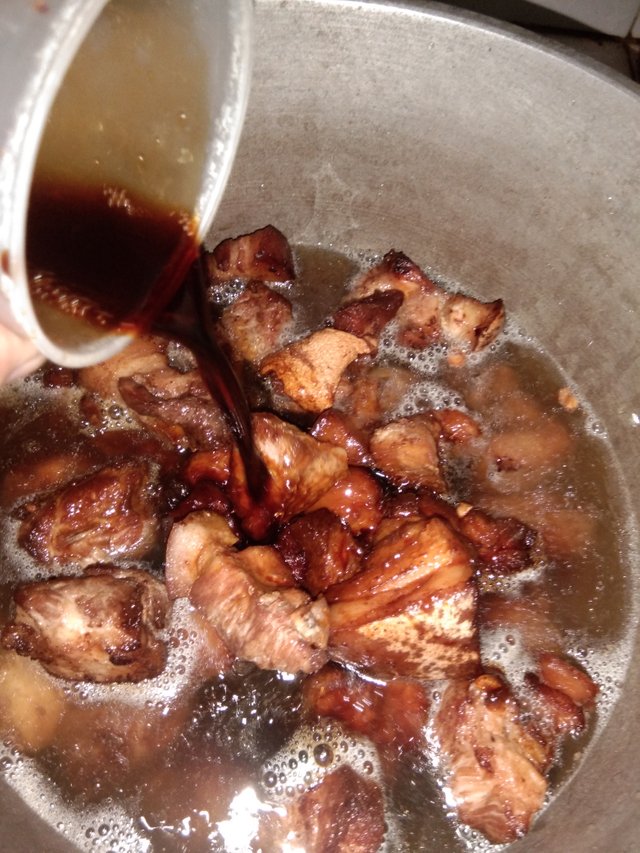 Add 1 cup vinegar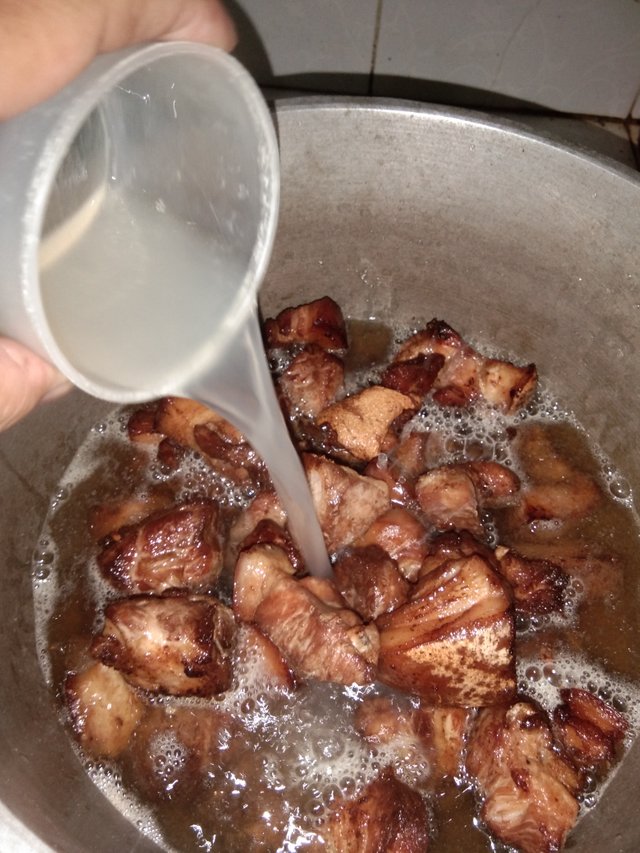 Add 1 liter Sprite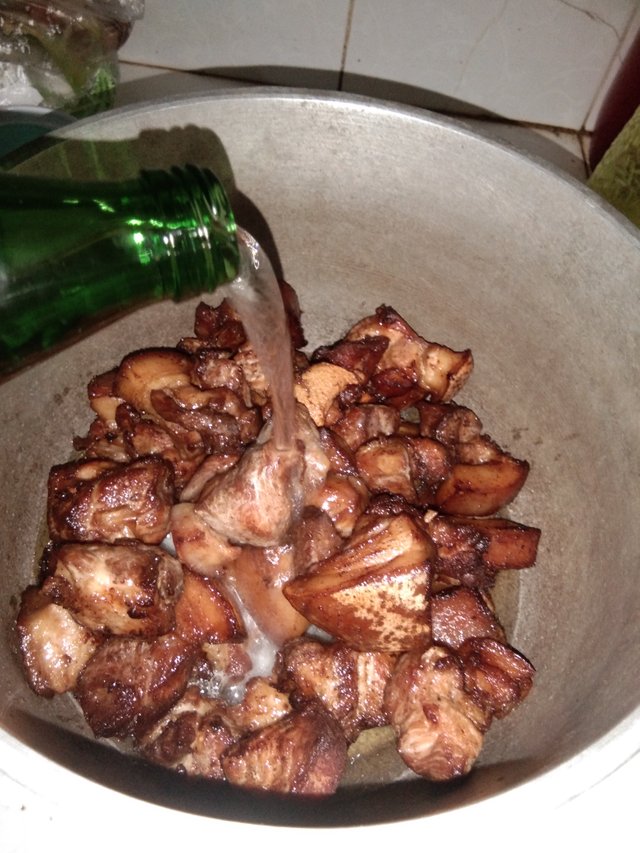 Then add all the spices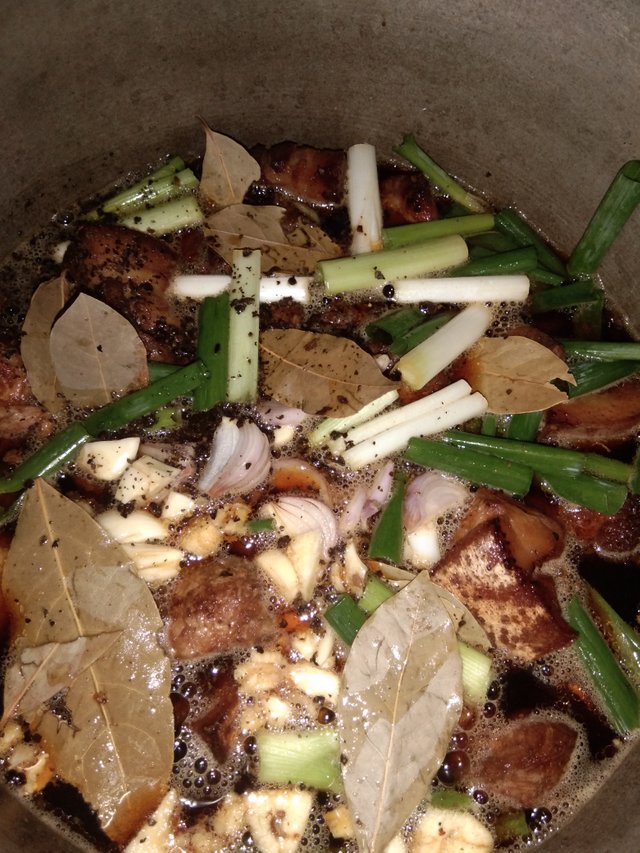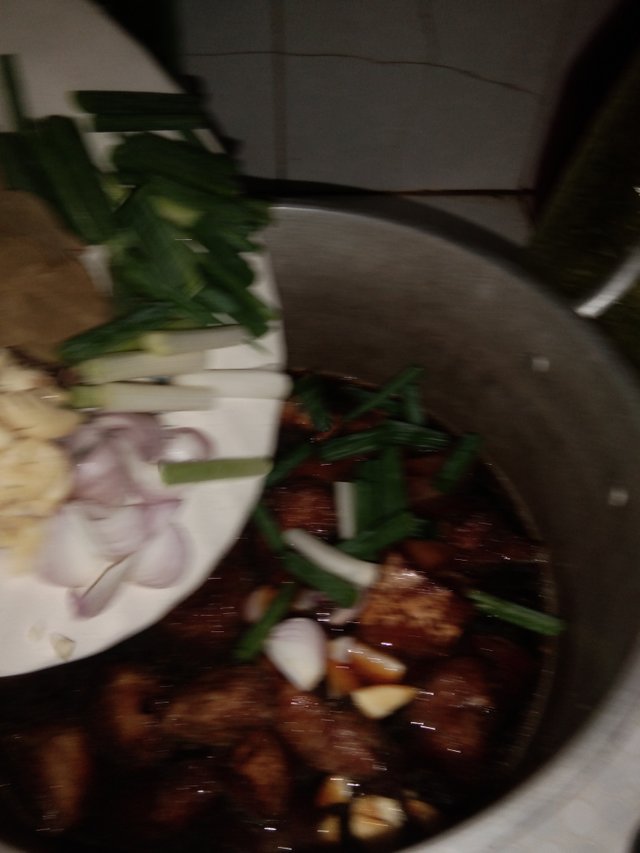 Turn on the fire into medium heat cover the pot into 20 minutes until the pork will tender..
After 20 minutes, add 3 cups of water to make the pork much tender and add 2 tbsp of salted black beans. Simmer it with another 10 mins.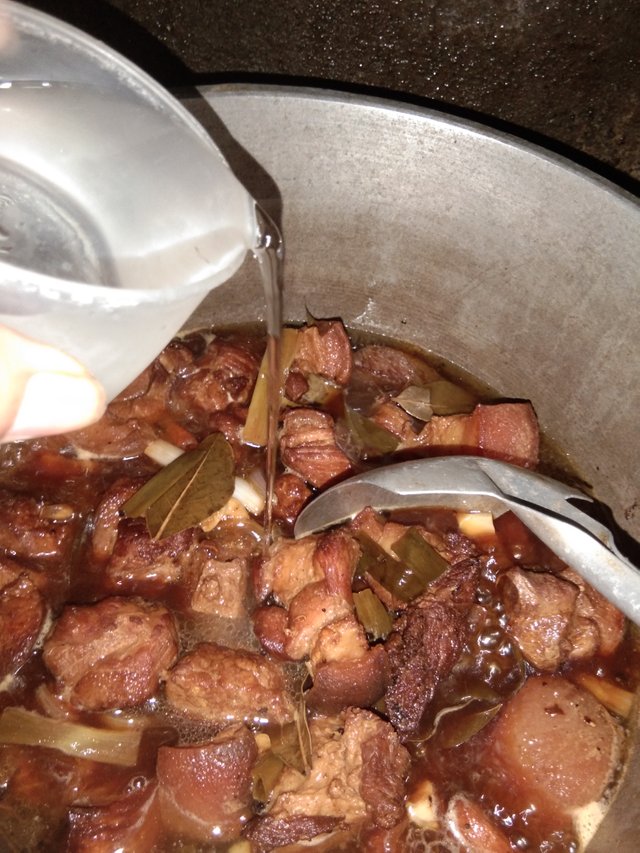 When the pork is already tender and the sauce is reduced and slightly sticky, add all the boiled eggs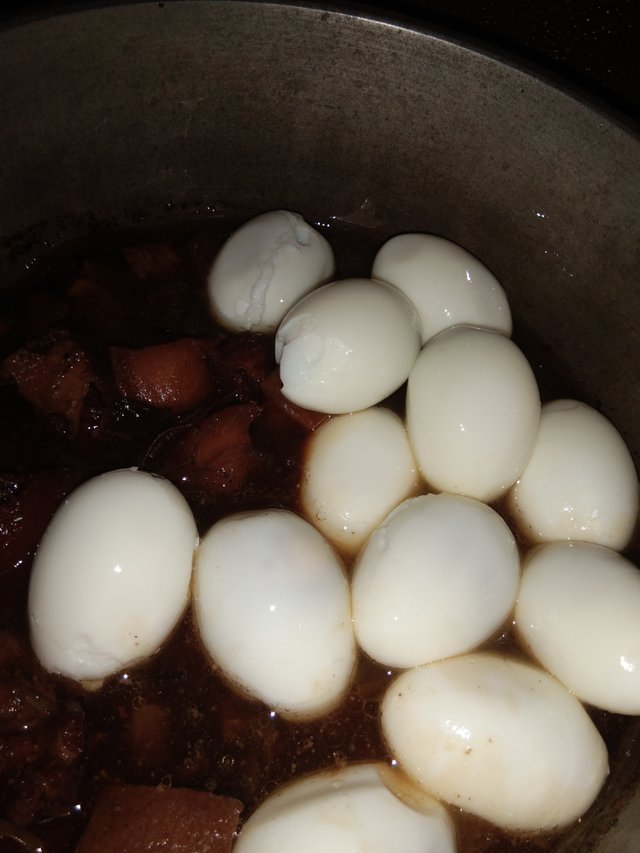 And simmer it in 2 mins.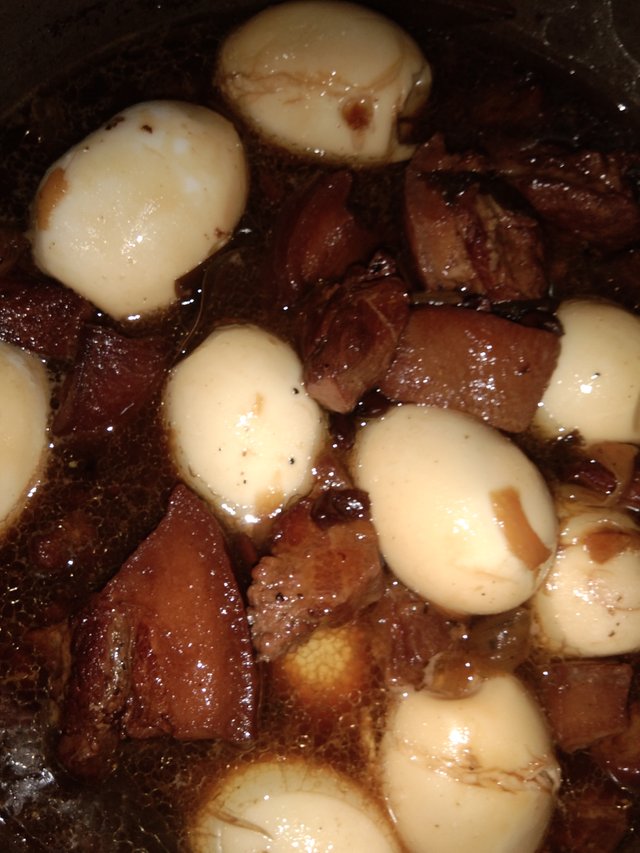 Now, my Pork Humba is ready to serve..so yummy and super delicious...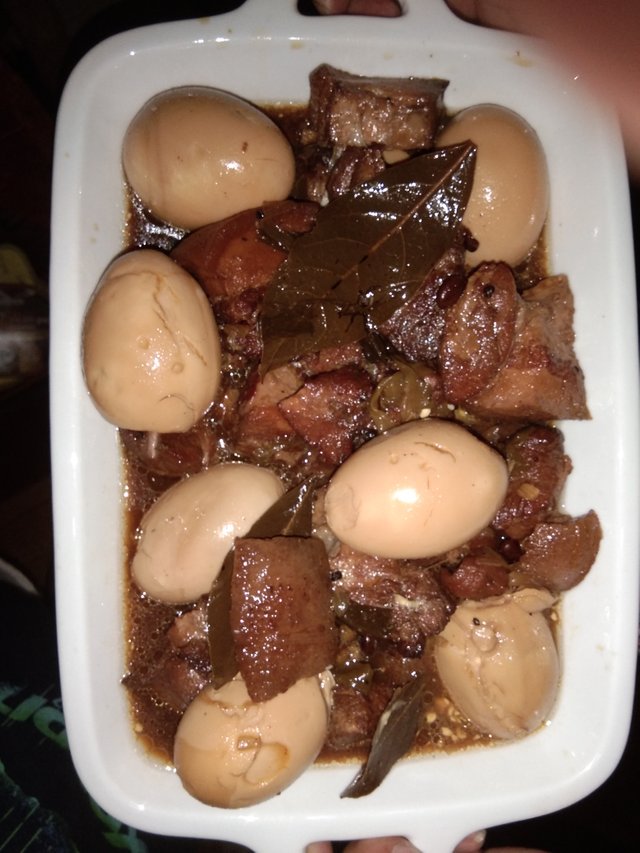 Thank you so much!!
Love lots:
@Forever.Young