" PINAKBET"
Hello Steemians! Have a nice day to all!
I am cooking a Filipino dish ..My own version" Pinakbet"
Here's the Ingredients!
__1/2 kl. Pork
__1/4 kl. Shrimp
__4 cloves garlic
__1 medium onion
__3 medium tomatoes
__1 medium ampalaya
__6 pcs. String beans
__6 pcs okra
__3 medium eggplant
__1/4 kl. Squash
__salt
__2 tablespoons ouster sauce
__2 tablespoons knorr liquid seasoning
__2 tablespoons oil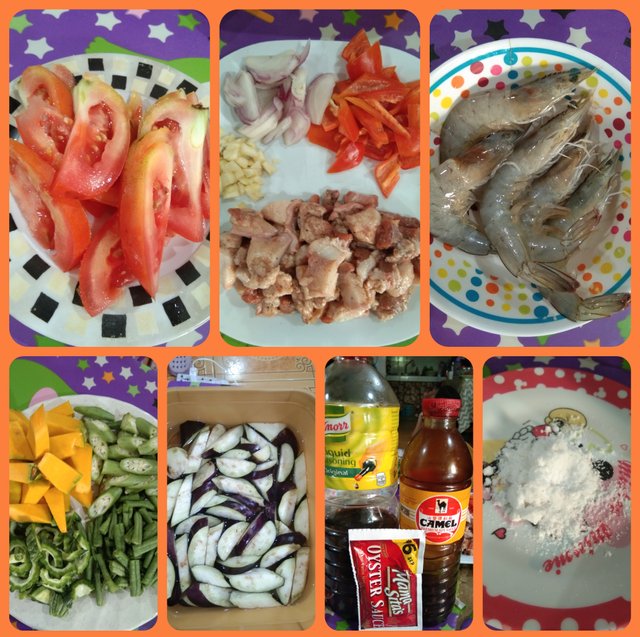 Procedure:
__heat oil in a pan
__add garlic and onion until golden brown
__add tomatoes
__add pork,simmer for 3mins.
__add shrimp
__add squash, okra,ampalaya,string beans and eggplant and stir
__add soy sauce, knorr seasoning and salt to taste..stir until the vegetables are tender..not over cooked! Ginisa mix is optional....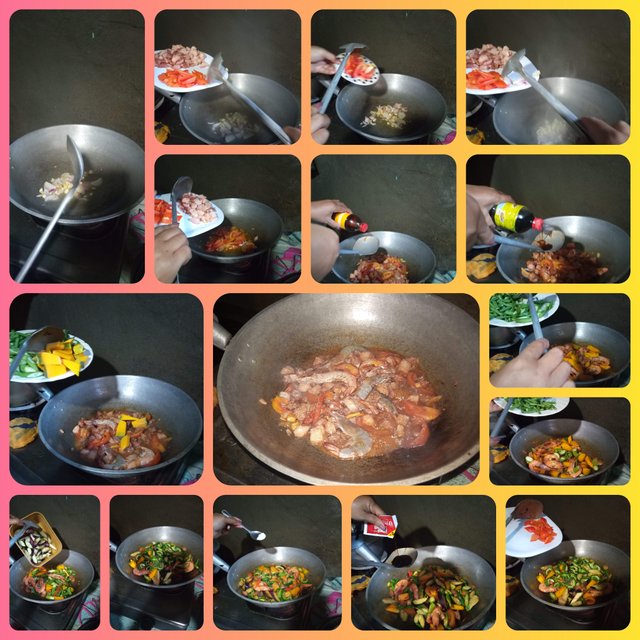 Here's the finished product: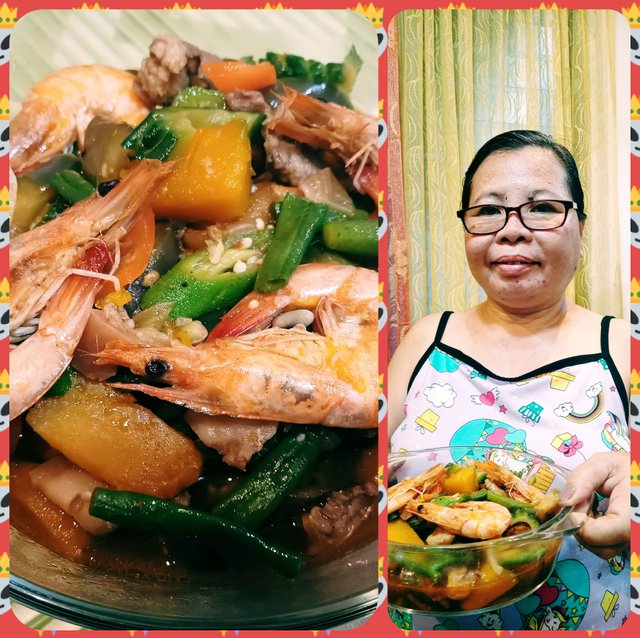 Cooking is so fun and interesting! Enjoy😊