EGUSI SOUP PREPARATION STEPS // April 27th, 2021
Hello friends! I want to share with us the soup I prepared this evening, Egusi Soup.
Egusi soup is anoccasional soup* in my country and two tribes out of the three major tribes in my country cherish and love's this egusi soup.*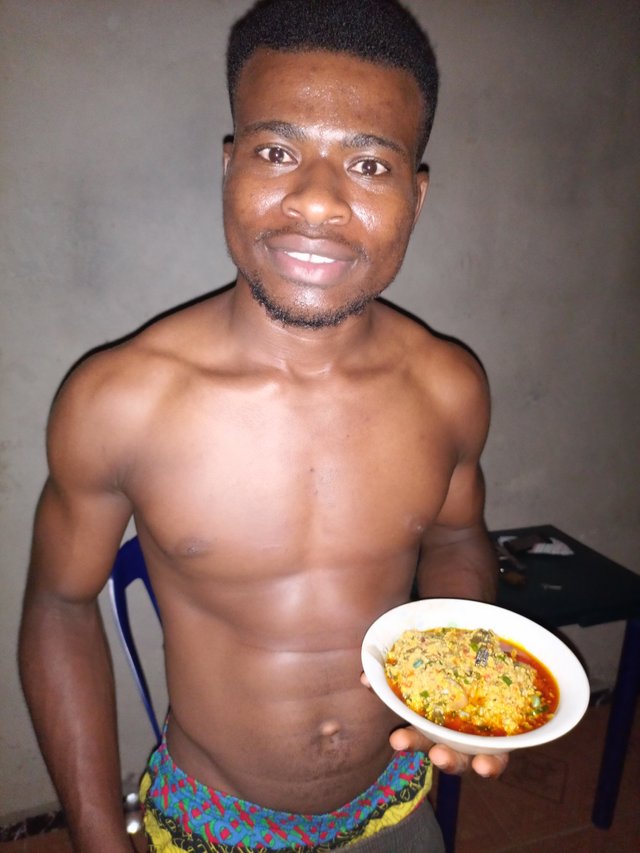 ---
Your Ingredients
• Egusi (grounded)
• Onions
• Fresh pepper
• Prewinkle (isam)
• Crayfish
• Fish (Magala)
• Salt
• Seanoning (Maggi)
• Palm Oil
• Uziza leaf.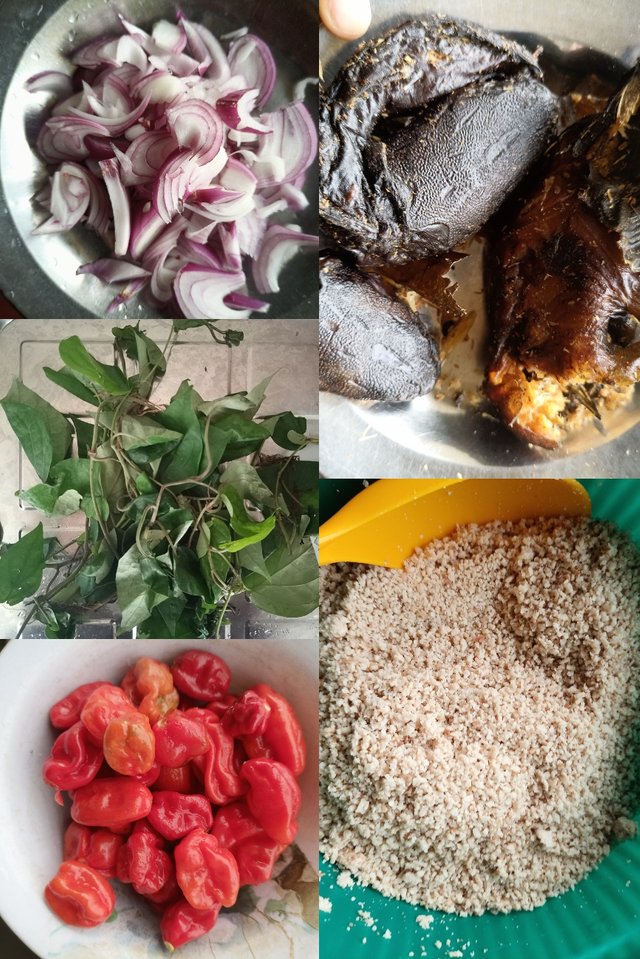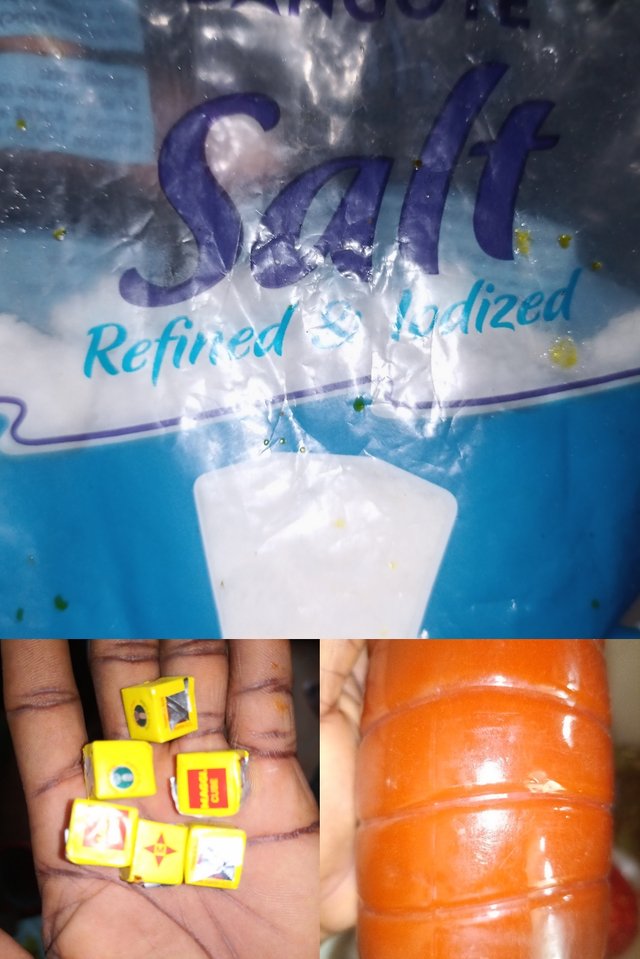 Wash the ingredients and slice the pepper, onion and uziza leaf. Get them all ready so that you won't waste time while preparing your soup.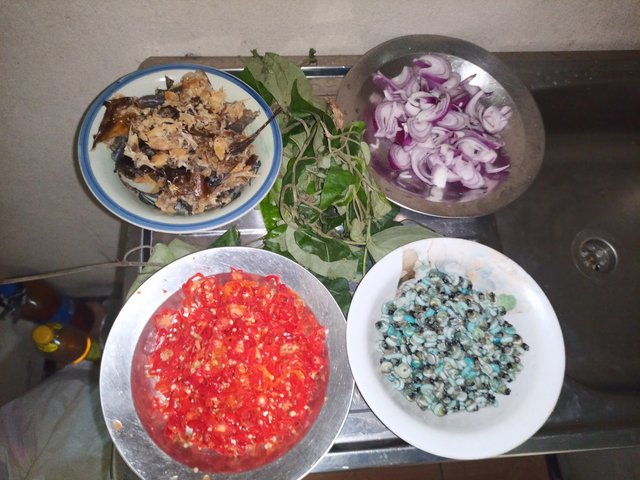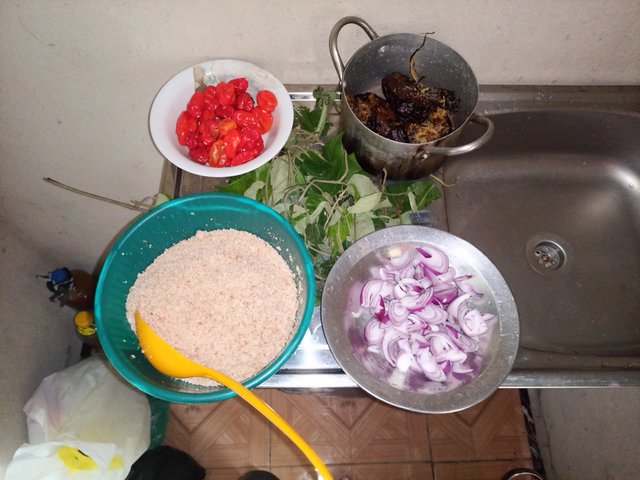 ---
Soak your Egusi with hot water, turn it well until they mix together.
Set your cooker and add plam oil to your pot. When your oil have heated, add your salt, a portion of your sliced onions then the soaked egusi. keep turning the egusi and don't allow it get burnt, until it starts folding like tiny cheese.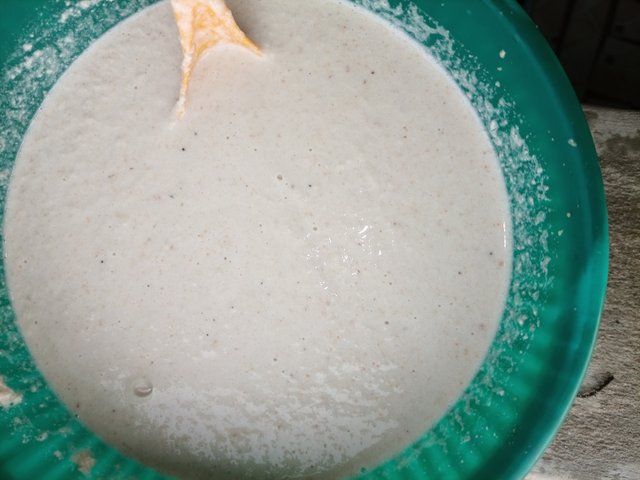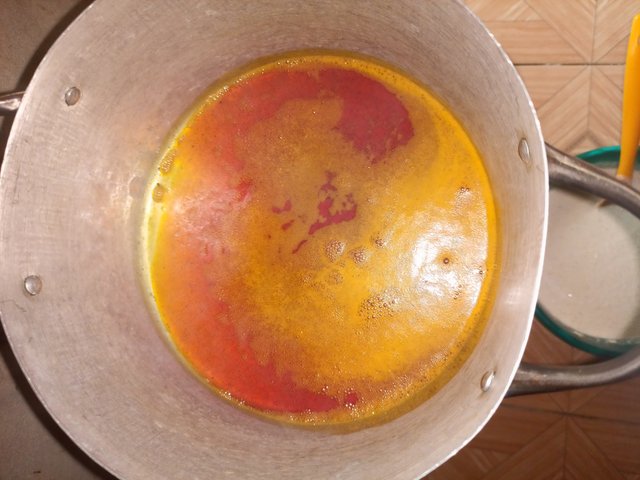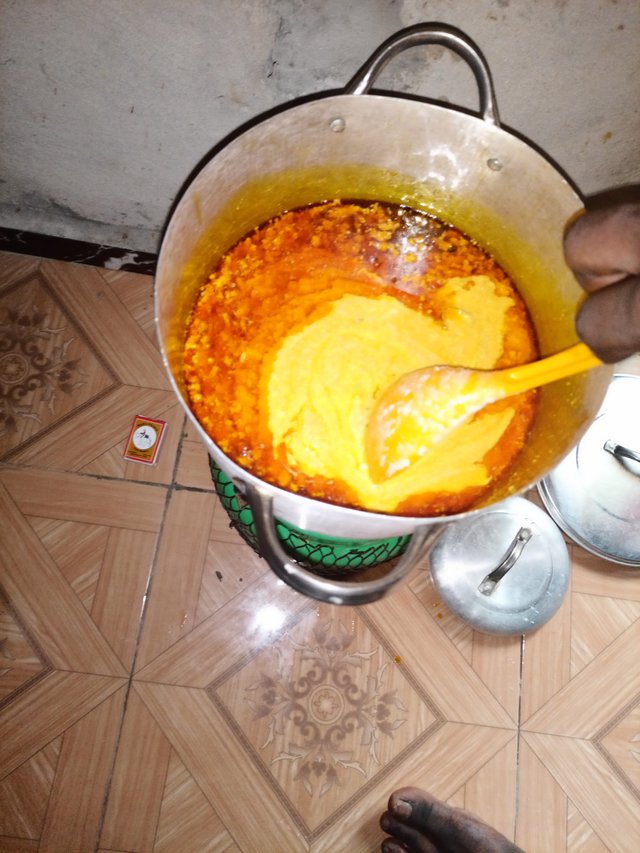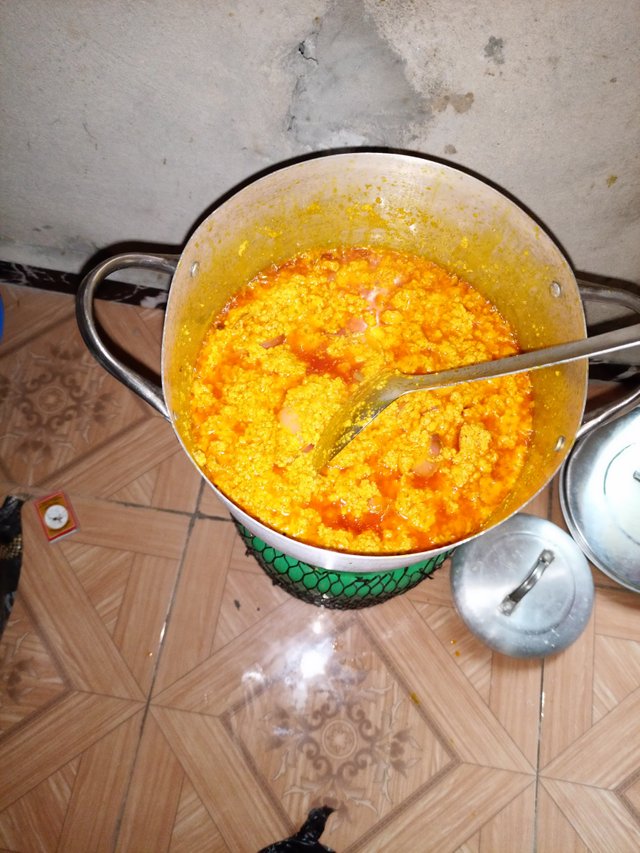 For me when cooking I love keep small portion of onion that I will add to the food when it about to get done, so that when eating it, you will get the taste of the onion.
Now add a portion of your sliced pepper and a little water for it to boil very well.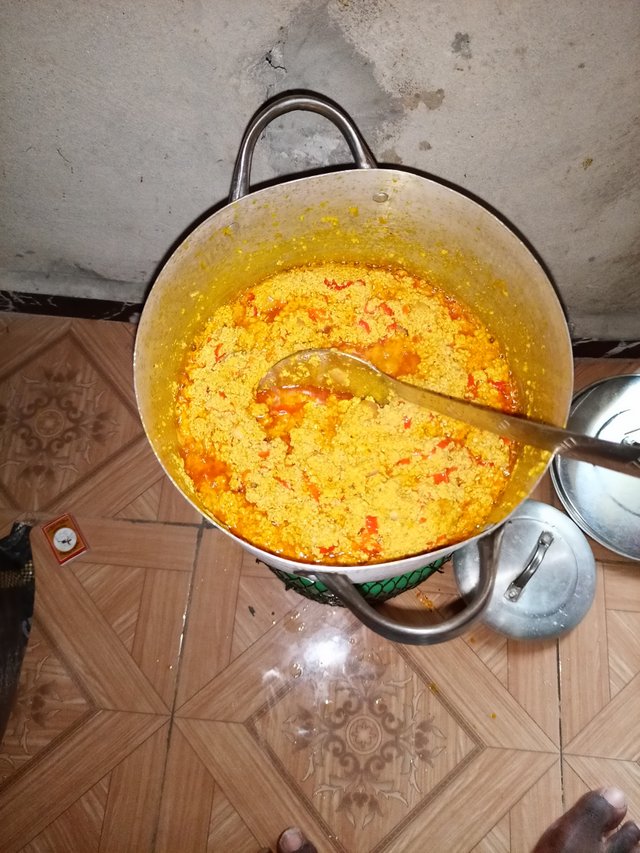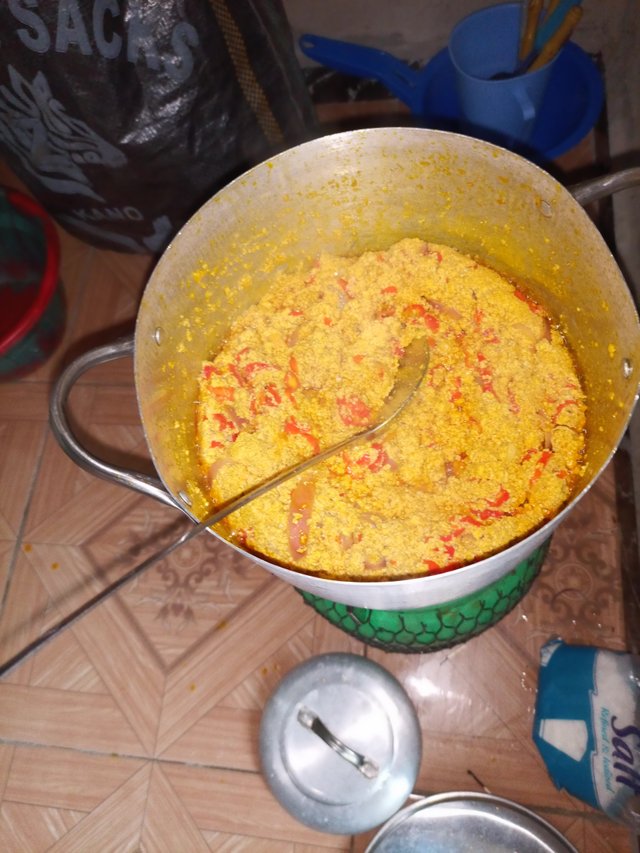 Now add your seasoning (Maggi) depending on the quantity of soup that you're cooking. Add enough water that you want to use for the soup, then add the remaining portion of your sliced pepper and allow to boil very well like about 5mins.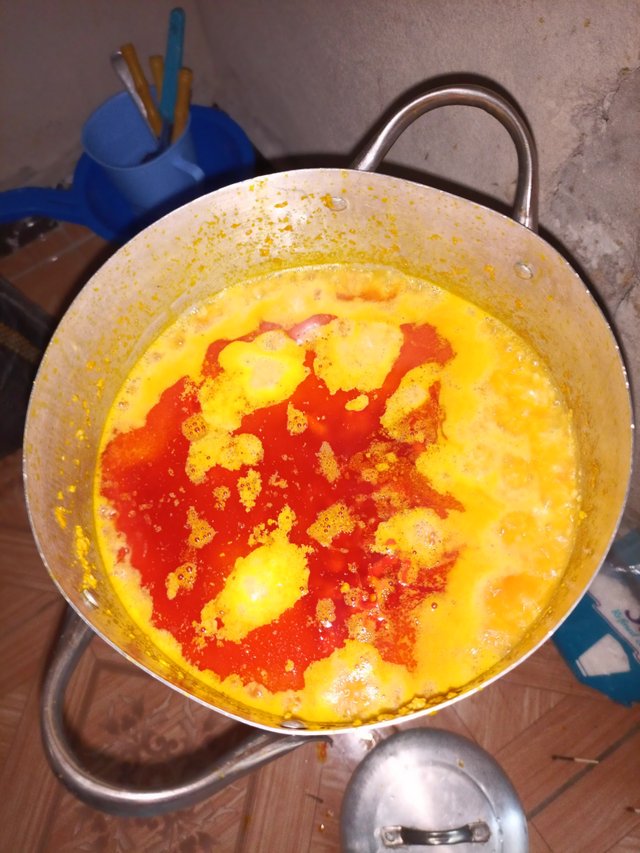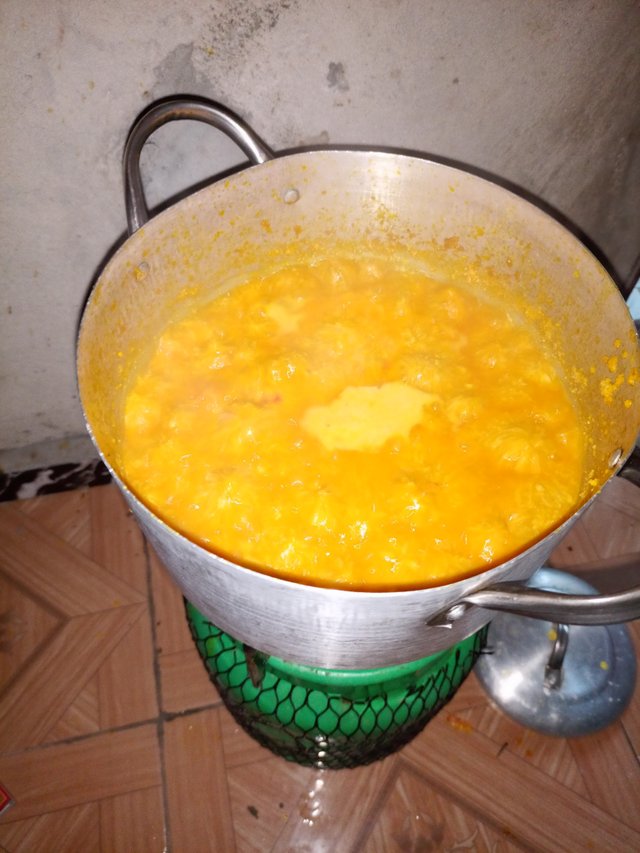 When the soup boils well add your fish and priwinkle.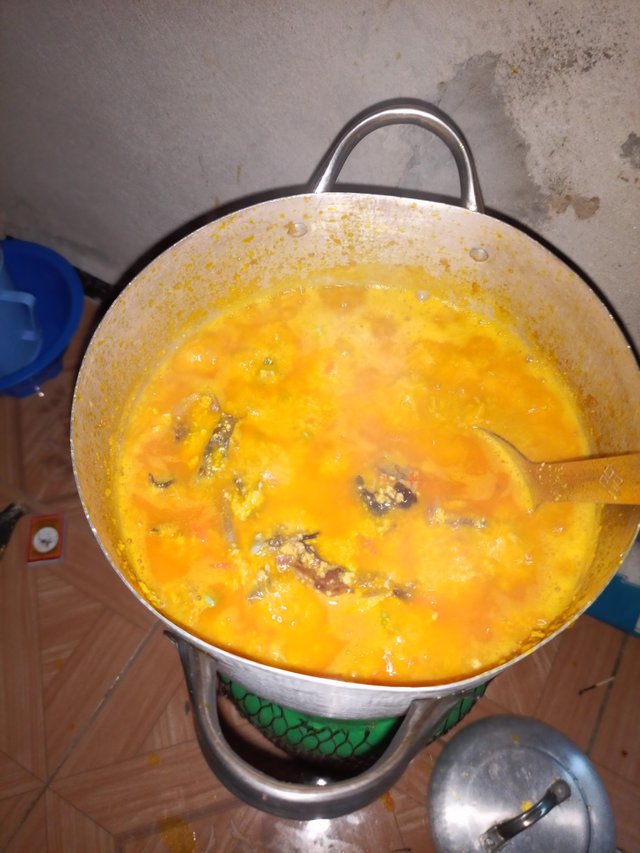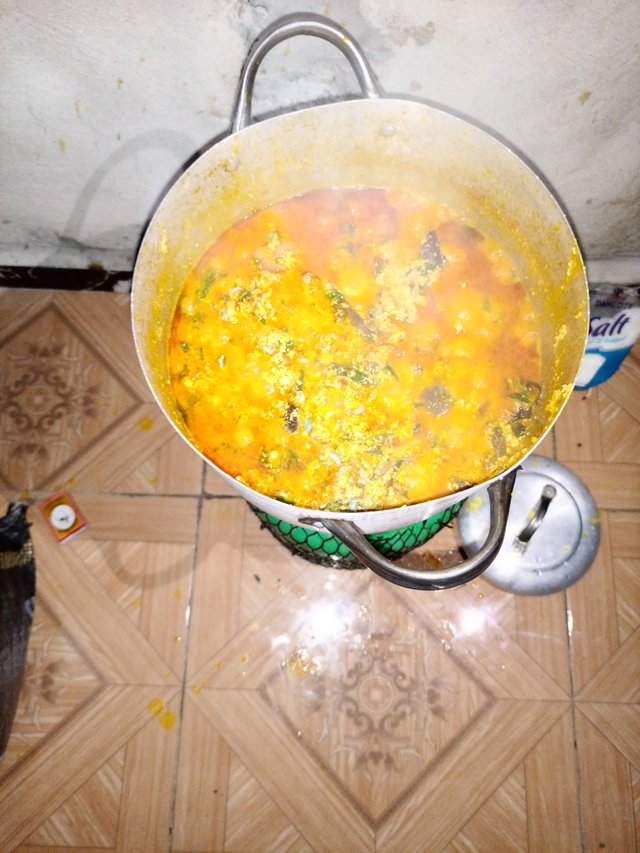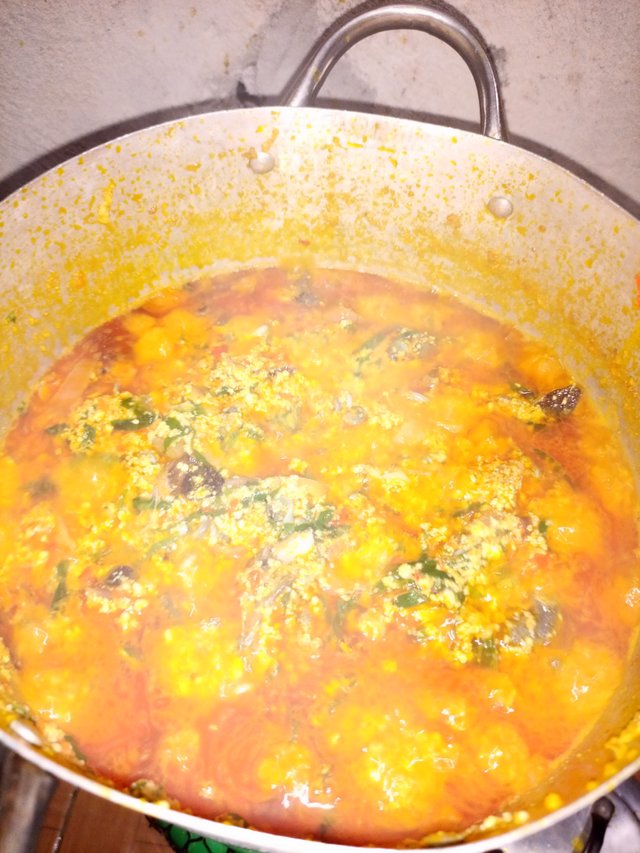 Then add the remaining portion of the onion and the uziza leaf and allow to boil for about 5mins and off the cooker. Your Egusi soup is now ready for consumption 🥰🥰🥰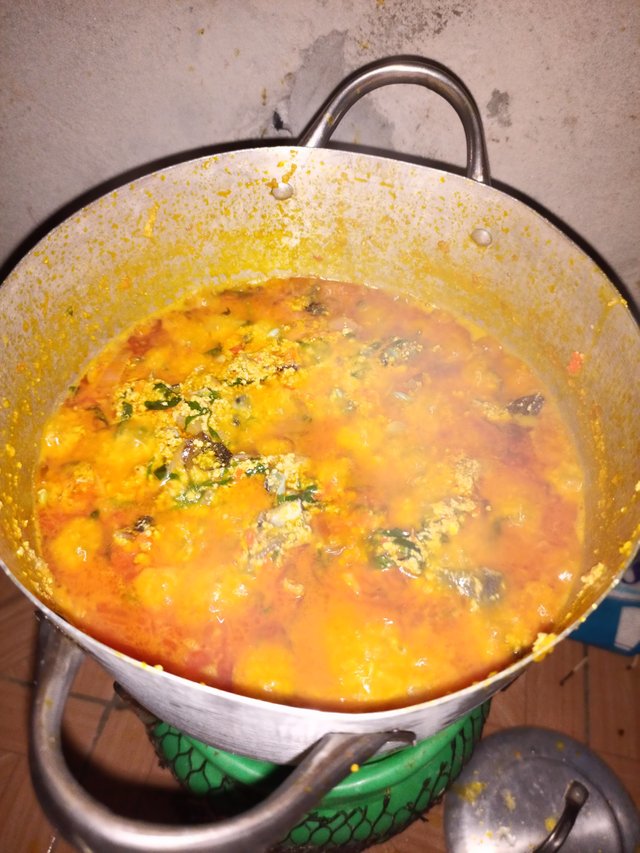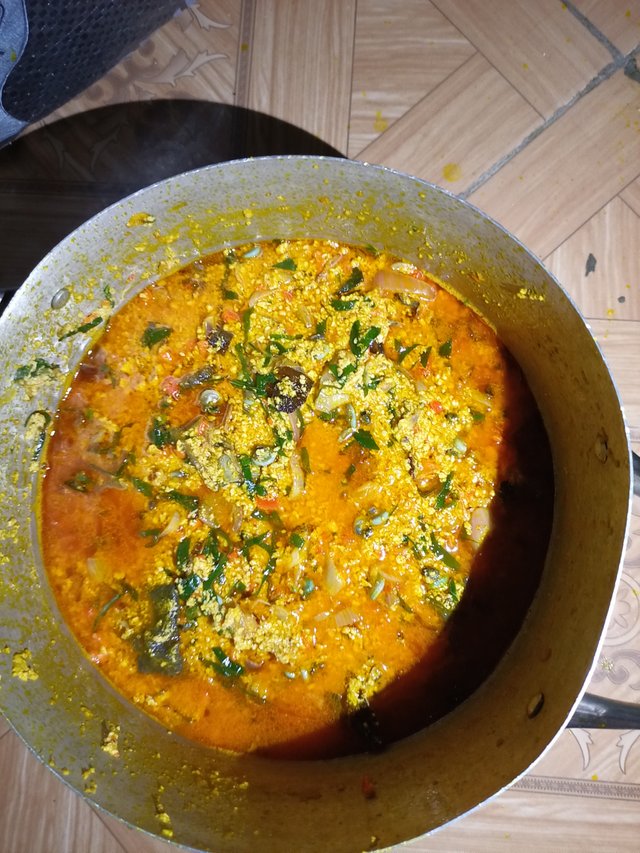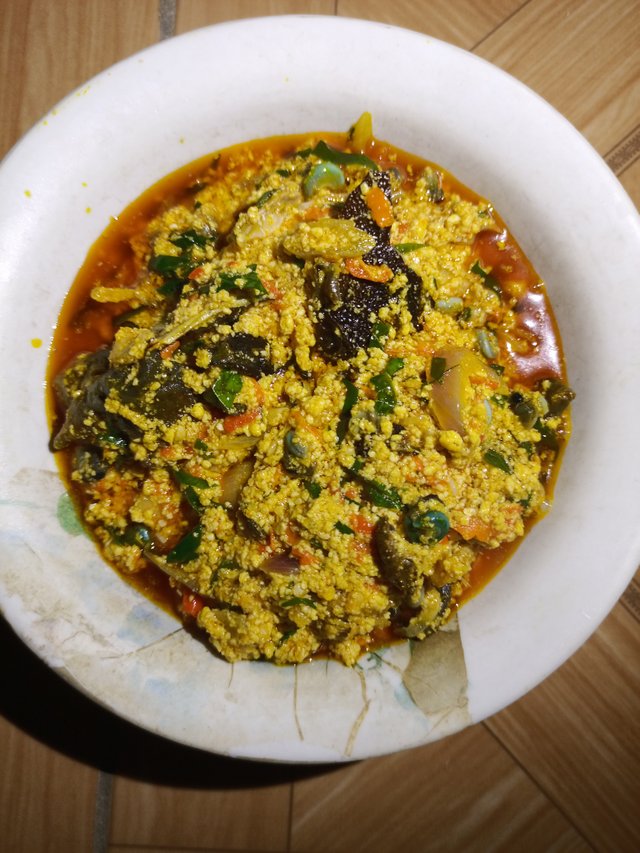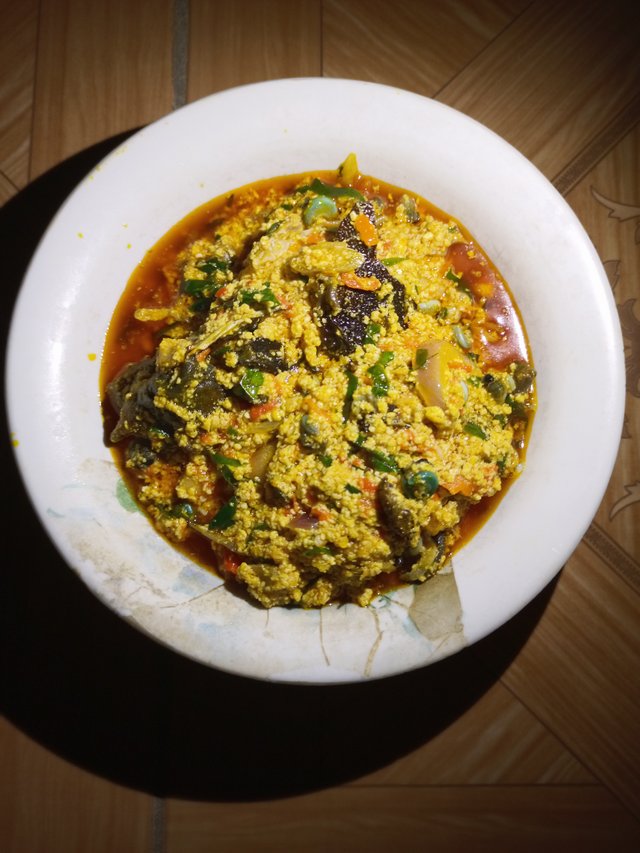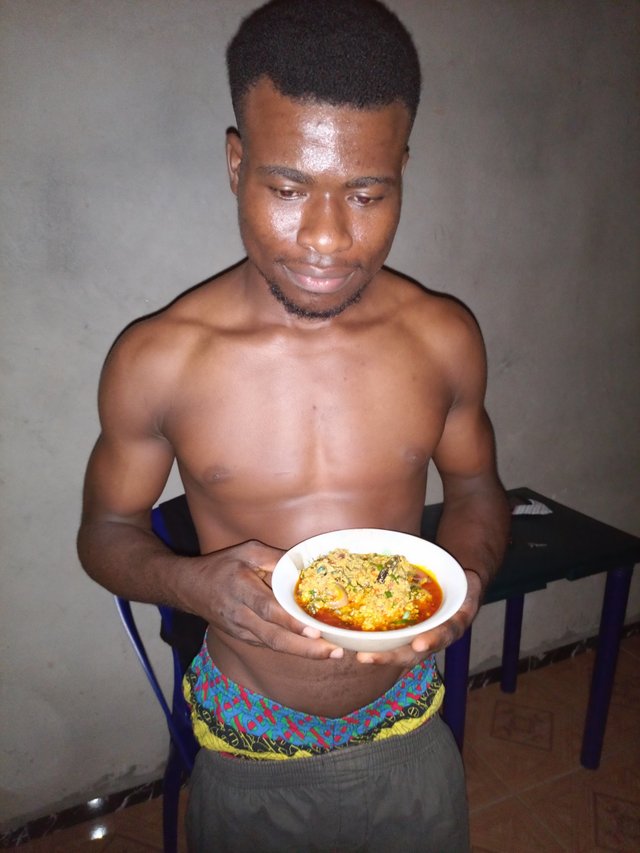 ---
Thanks! Hope you enjoyed it