My sister's cup cake recipe - 23rd April, 2021
Hello Steemians and lover's of cake. Today I have to watch my senior sister make this cup cake, for our internal use.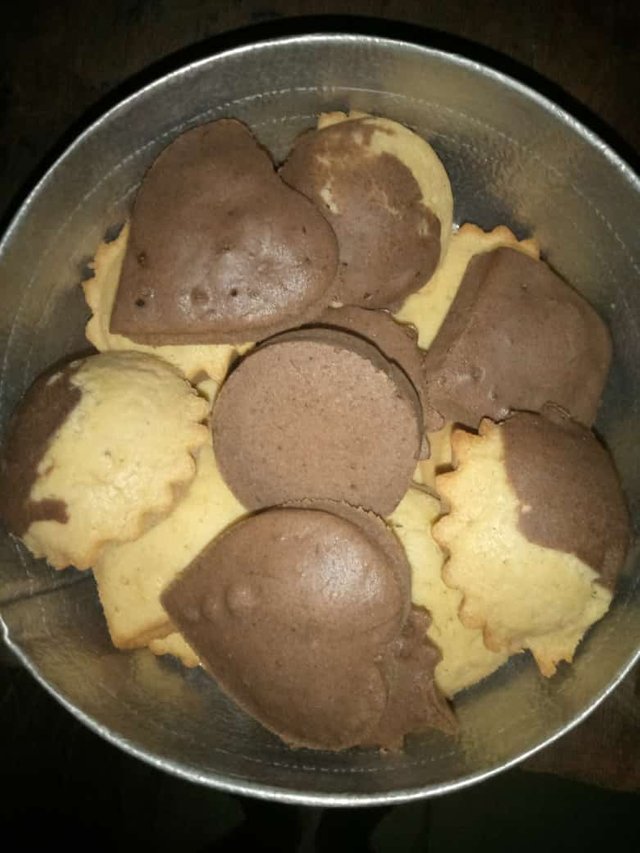 Thought she does it sometimes for commercial sells but today is for the family and it was really tasty.
---
ITEMS FOR BAKING CUP CAKE AND THE QUANTITY NEEDED
250g of butter.
250g of flour (2 cups).
100g of sugar (½ cup).
4 sizeable eggs.
Milk (milk flavour optional but necessary).
Vanilla extract.
Baking powder.
fixed fruit.
Cream of tartar (for beating egg whites).
Salt (⅛ teaspoon).
Preservatives (Alcohol, soak it with the mixed fruit).
---
PROCEDURES
Separate the yolk from the egg whites (beat the egg whites in a separate bowl with ¼ teaspoon of cream of tartar till is foamy ).
Soak mixed fruit with preservatives (10-15mins).
Mix sugar and butter together and beat till it turns cream texture.
Add the egg yolk to the mixed sugar and butter (and continue beating).
Add ur baking powder, vanilla extract (continue beating).
Add salt (⅛ teaspoon).
7.pour milk ( if is powdered milk, mix with water first).
Add flour ( beat non stop).
Pour the mixed fruit (soaked with the preservative).
Add nutmeg (½ teaspoon).
When you are done mixing them together, you start putting them in your desired cup cake shape pan and then put into oven to bake£.
---
When baked and done you can then serve with chilled soft drinks or juice of your choice.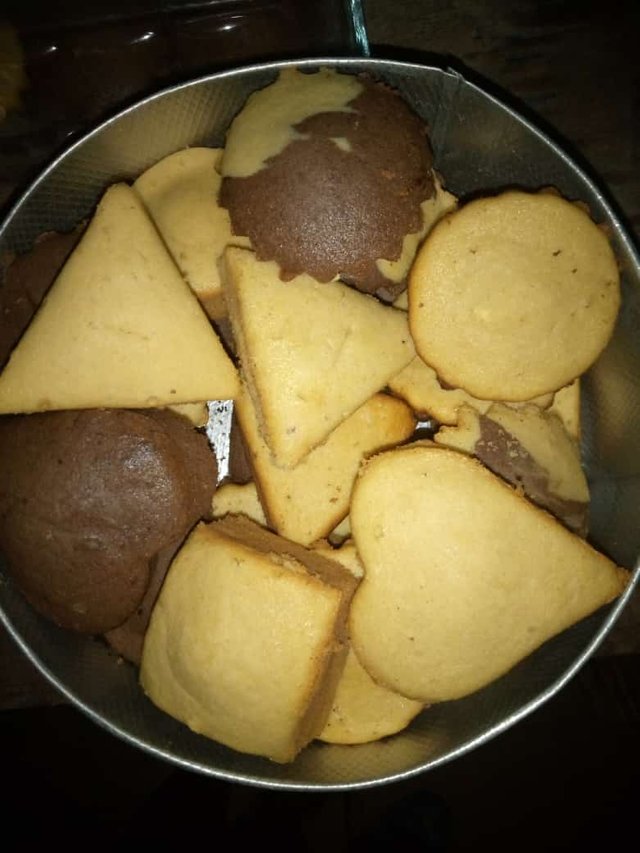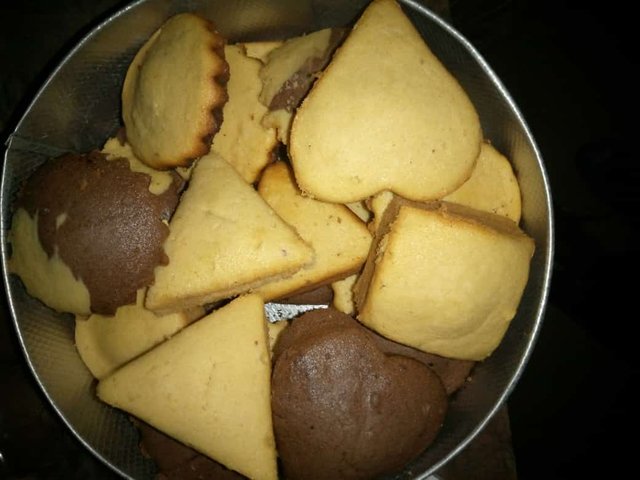 ---