"NOODLES OMELET"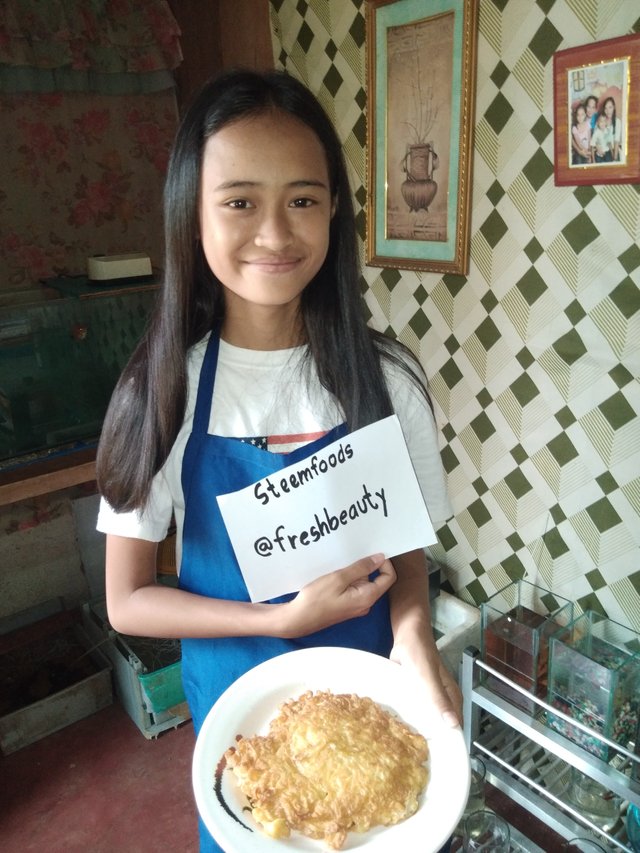 Good day steemfoods community,
I have a simple recipe post to share to you all. And this what I did when we don't have enough budget. This recipe is just have a common ingredients but the result would surely fill your stomach.
Since, I am just so young I can only cook simple and common recipes. I will just ask my mother and father to teach me and guide me for a not so hard cooking recipe next time. And this is my recipe goes...
INGREDIENTS:
2 cups of water
1 pack of instant noodles (any brand)
2 eggs
1tbsp of seasoning mix
1/8 cup of oil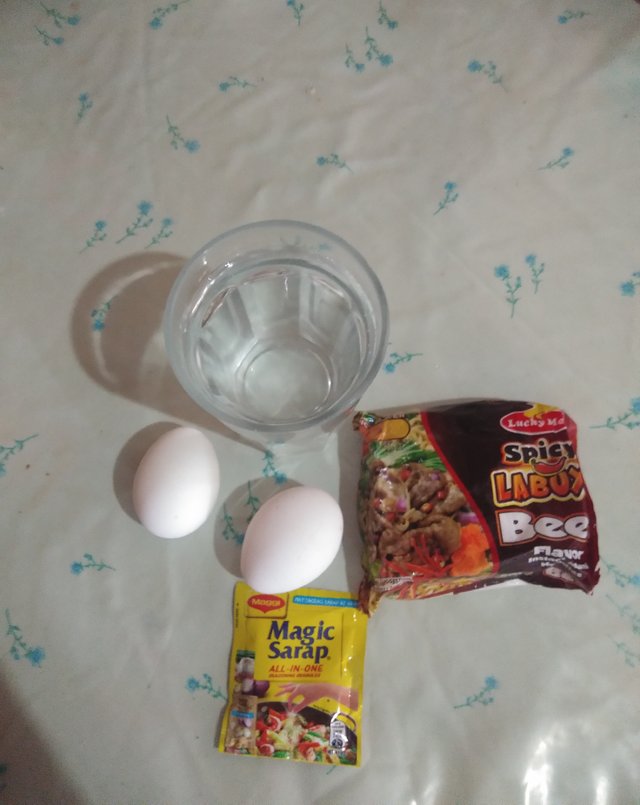 STEP BY STEP PROCESS:
First, put 2 cups of water into a pan. Bring to boil.


When water boils, put the noodles (noodles seasoning not included).


Cover the pan and simmer until noodles cooked.


Drain the noodles and set aside.

In a clean bowl, beat 2 eggs.


Add seasoning mix to taste.


And then put the drained noodles into the beaten eggs. And mix.


In a medium heat, pour oil in a pan.


To make sure oil is already heat, test it with toothpick.


Pour the mixture and make it stiff.


When it is already stiff and cooked, scoop it with your spatula and flip slowly so that it won't damage.


Just continue for about 2-3 minutes until the other side is cooked.


When it is already cooked, drain the oil and transfer it into the plate.

And...it's ready! We can now serve it.
This is my recipe about. Hope you like and try it. Easy, budgetless, simple and yummy...
Thank you for the opportunity Steemfoods Community. And Thank You all guys.