SteemFoods Contest -16-| Special Cake Recipe for Steemit's 5th Anniversary | 🎂 Marble - Ribbon Cake 🎂
Hi Steemit Food Lovers,
It's 05 years for Steemit ❤️ I was a bit late to get to know the special date but thanks to @steemitfoods I was reminded. I wish many success for all the members and wish I could have been with this family from the beginning.
This is the cake I have made for the celebration 🥳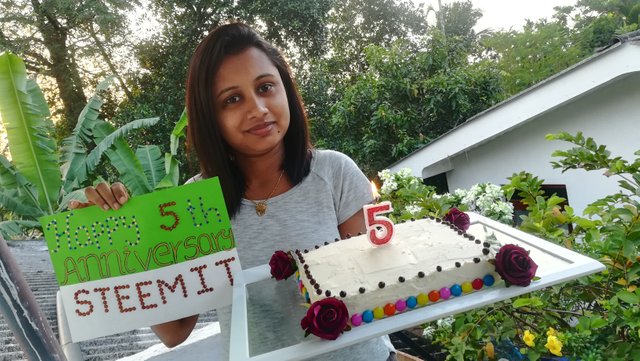 To collect the ingredients I went to the shopping mall to purchase what I want.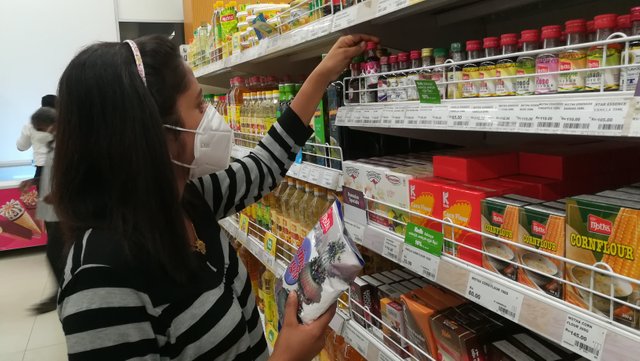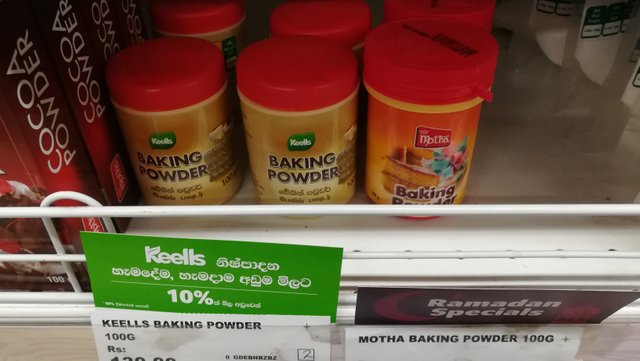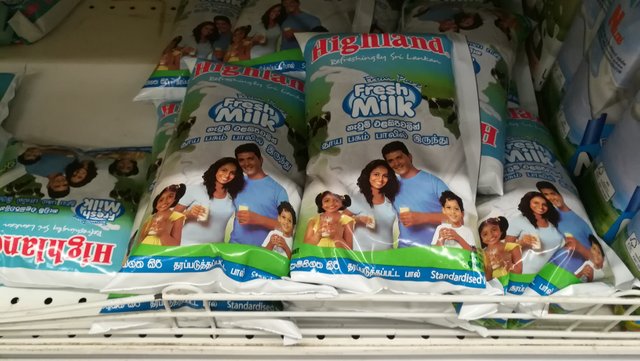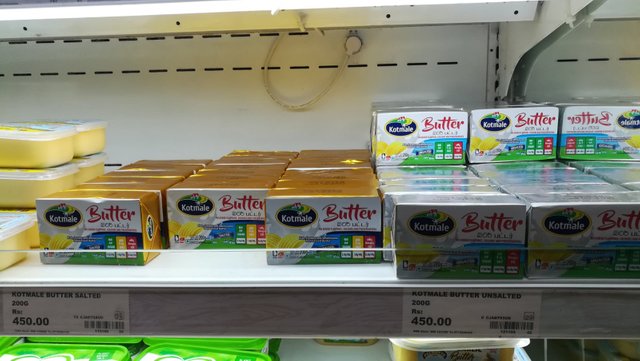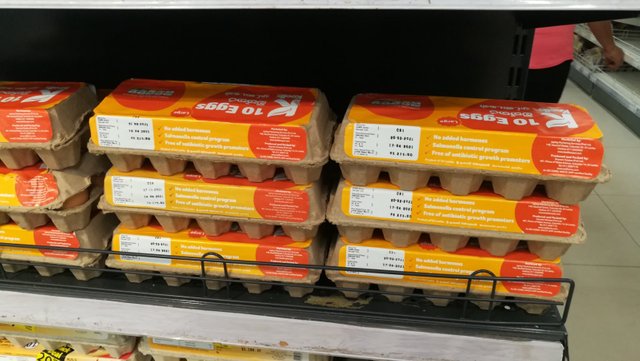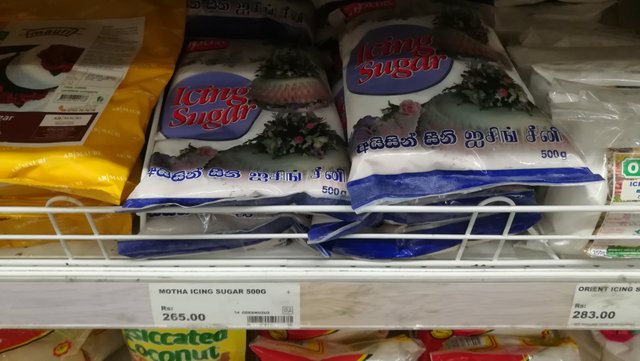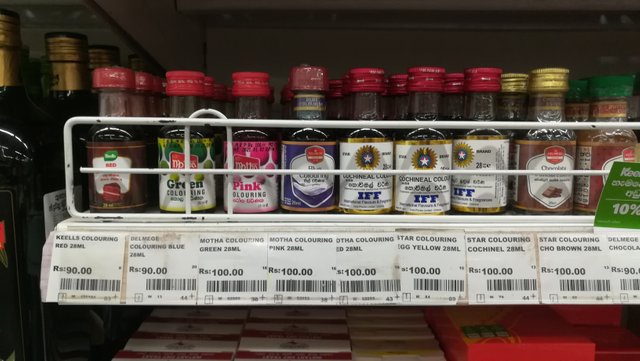 Ingredients
| Cake Item | Quantity |
| --- | --- |
| Butter | 200g |
| Caster Sugar | 200g |
| Eggs | 4 |
| Flour | 200g |
| Baking Powder | 2 Tea spoon |
| Vanila | 2 drops |
| Fresh Milk | 4 Tea spoon |
| Apple Green Colour | 2 drops |
| Pink Colour | 2 drops |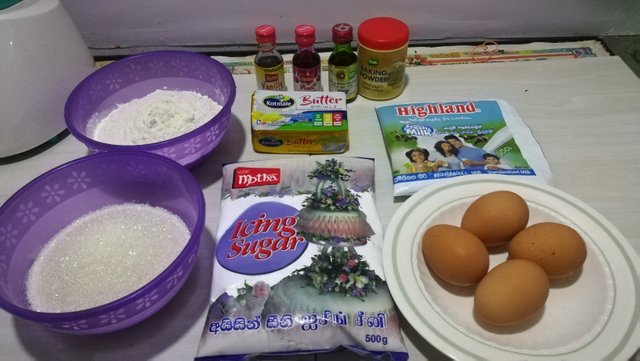 | Deco Item | Quantity |
| --- | --- |
| Icing Sugar | 400g |
| Butter | 200g |
| Pebbles | 2 |
| Candle | 1 |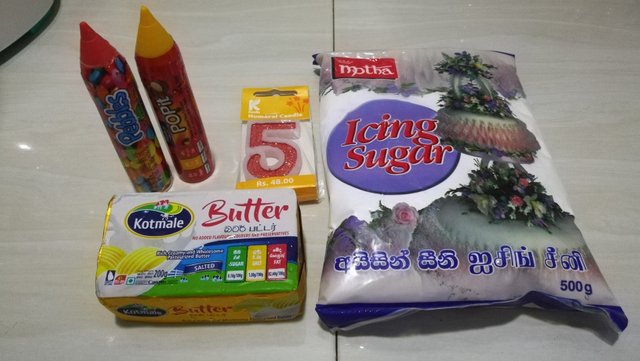 Let's do it
Step 01 - Making the batter
First you should beat butter until it gets smooth, usually it takes around 05 minutes.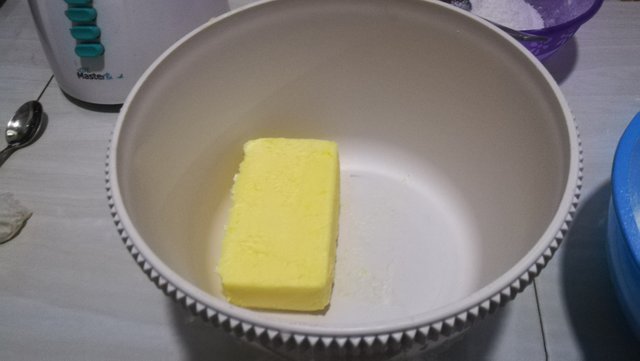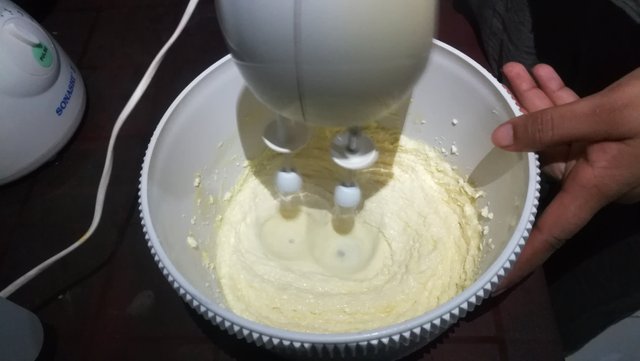 I have made caster sugar to make it easy to beat,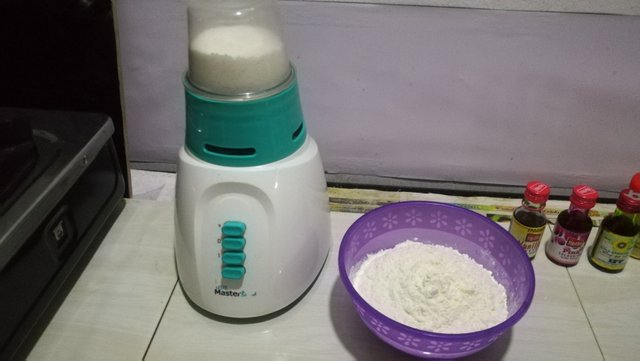 When the butter gets creamy add caster sugar,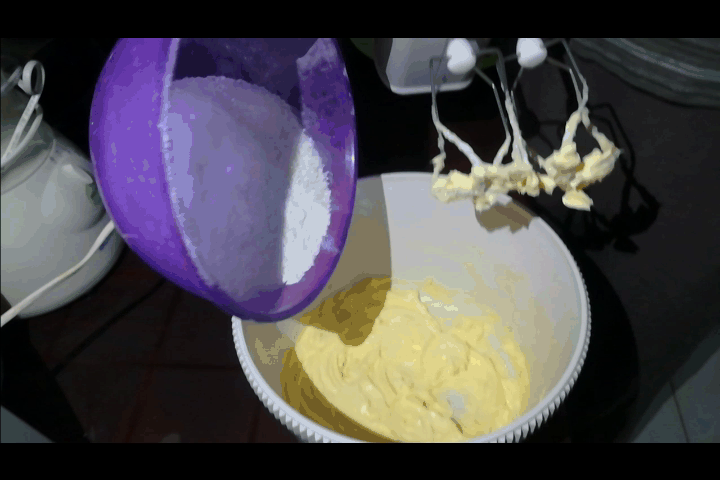 Then mix it well for about 10 minutes,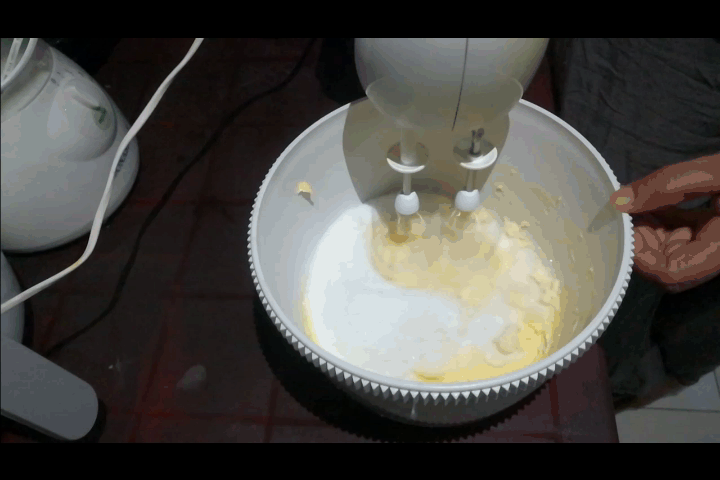 Add eggs one at a time after 10 minutes of beating.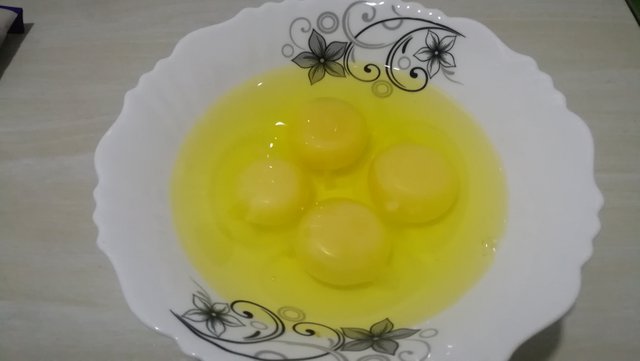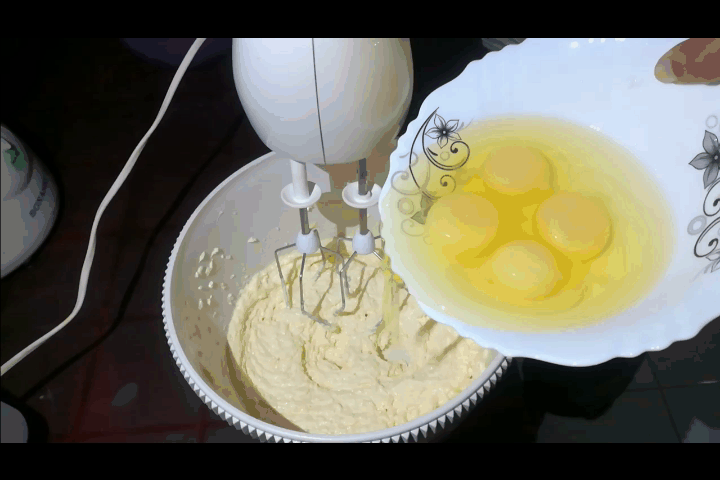 Mix egg to the batter well,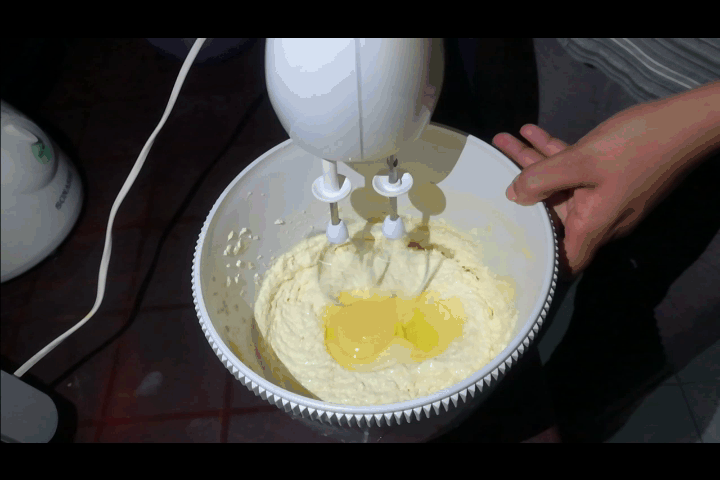 Add vanila to the batter,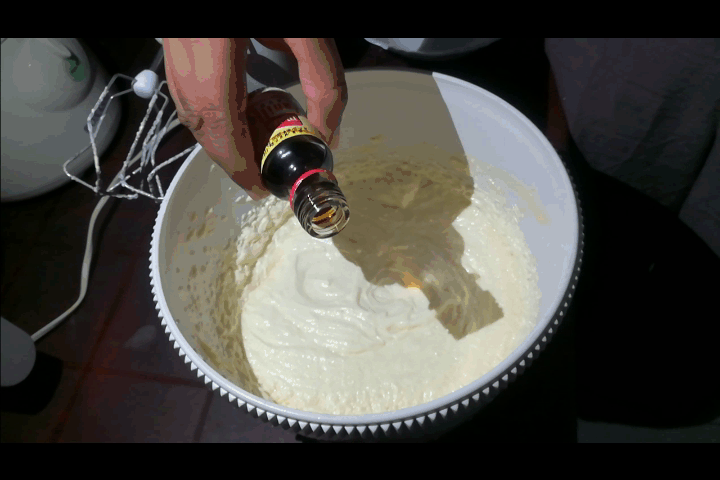 Beat the batter for 02 minutes,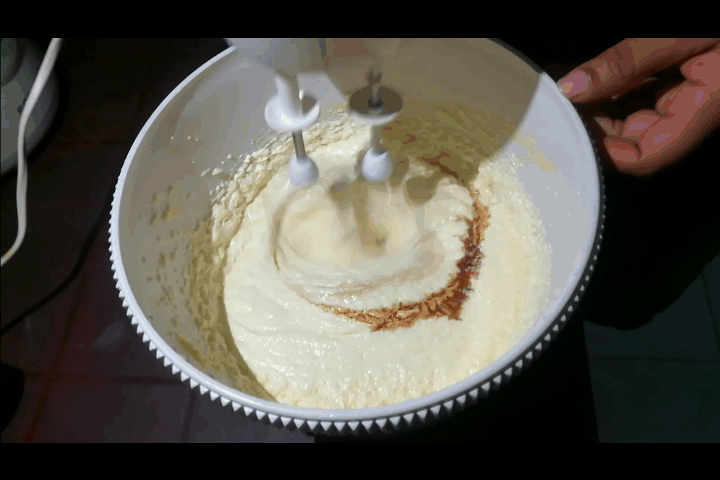 Add fresh milk to the batter,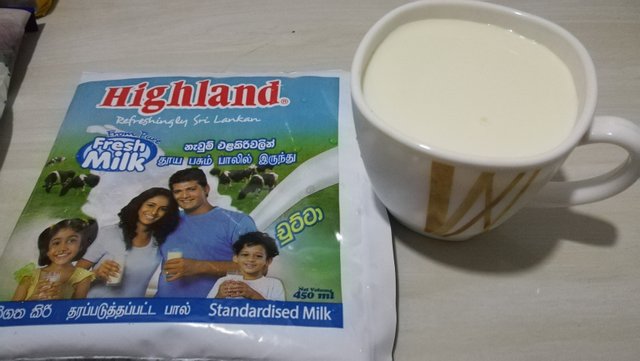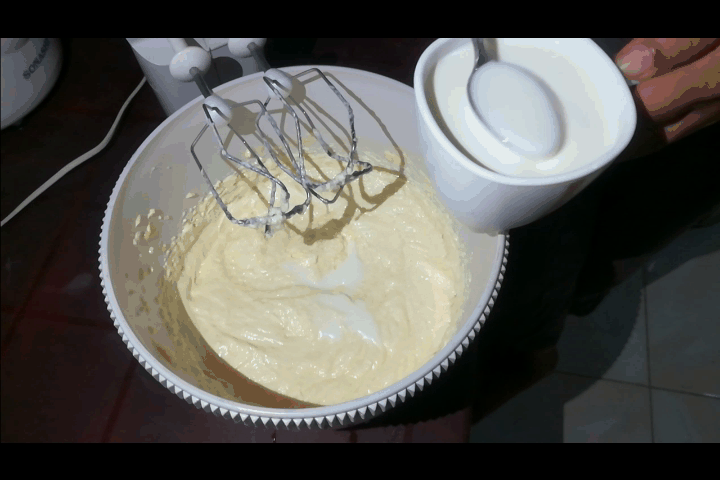 Again beat the batter for 02 minutes,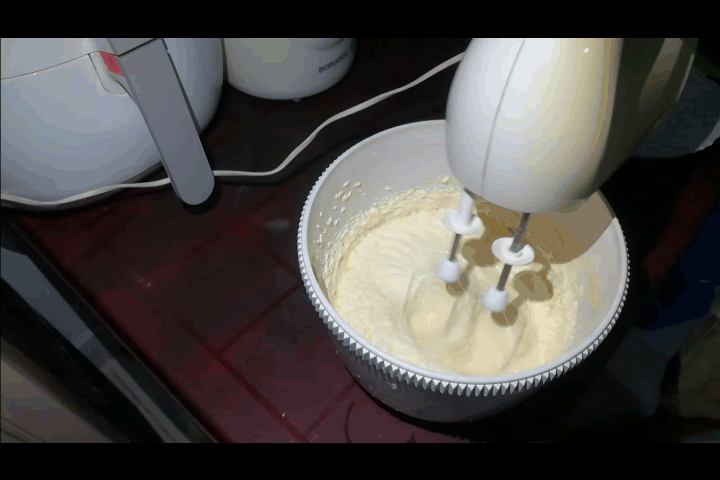 Add flour and baking powder together.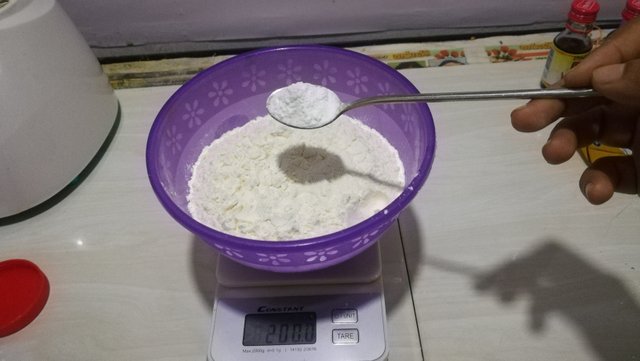 Sift the mixed flour and baking powder,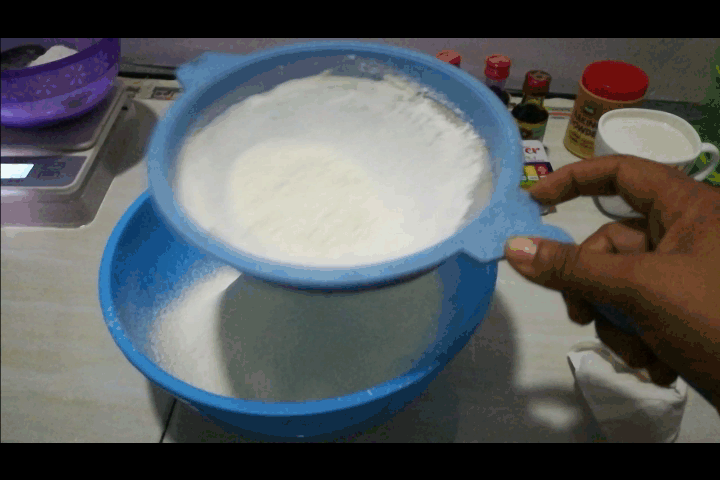 Now add the sifted flour into the batter little by little,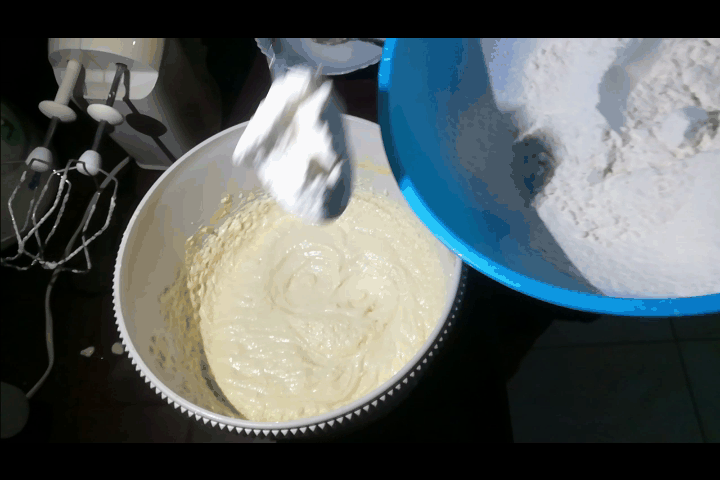 Use the spatula to mix the batter, Note: DO NOT use beater for this step. make sure to mix it well.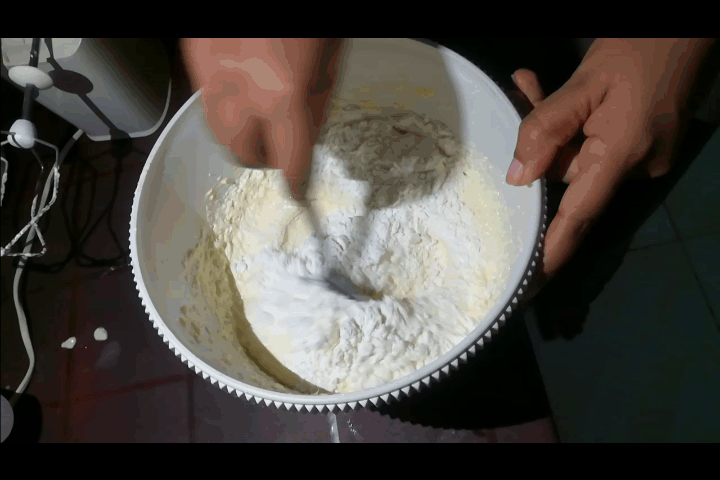 Step 02 - Coloring process
I'm using 03 colors for this Ribbon Cake, so I divided the batter into 03 and kept it separate.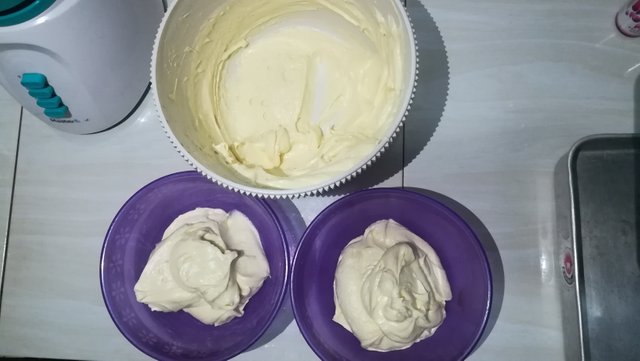 First I'm going to put pink color,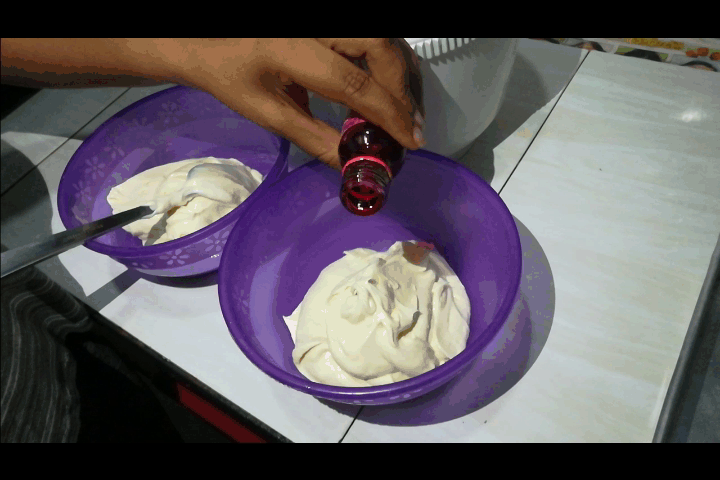 Mixed it well,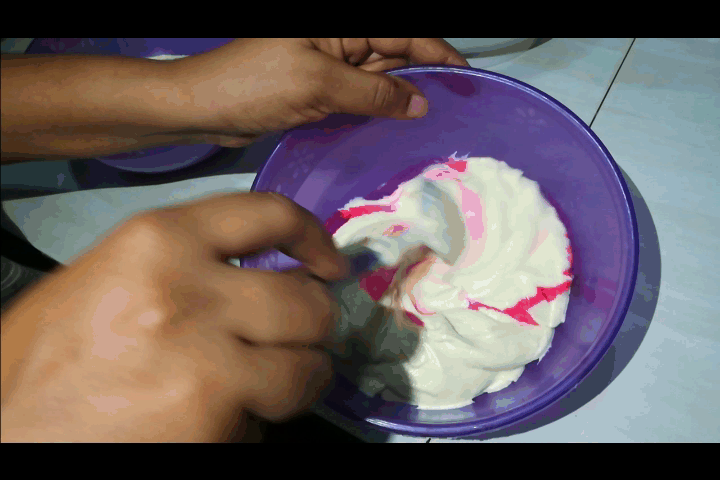 Then the Apple green colour,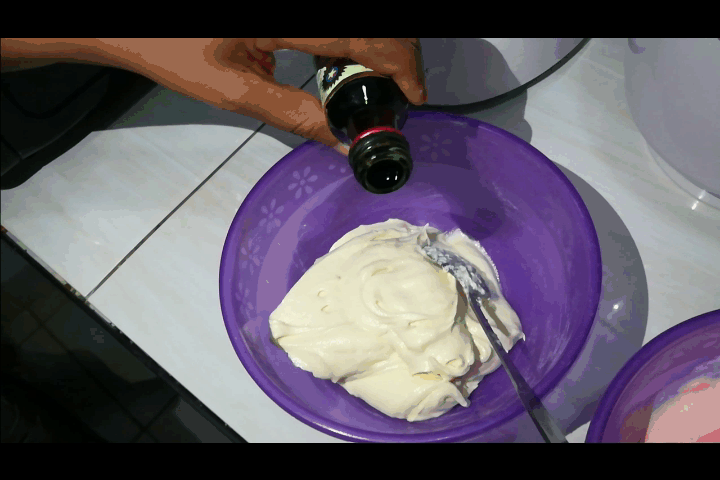 Mix that color as well,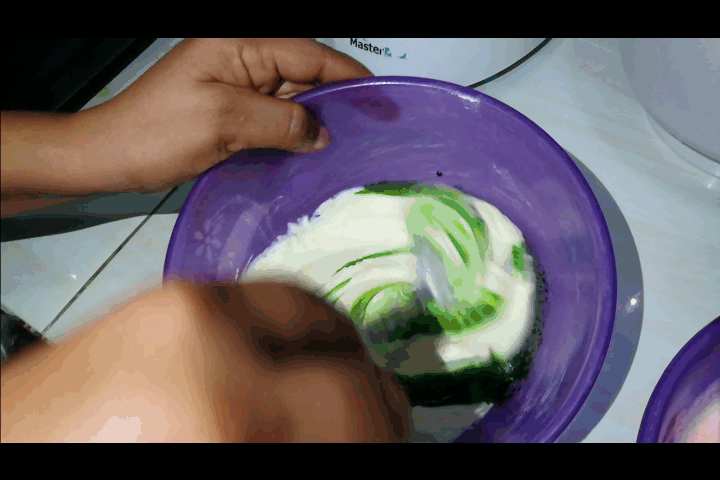 Step 03 - Baking process
Place some butter to the baking pan and spread it well, it will make easier to remove the cake from the pan,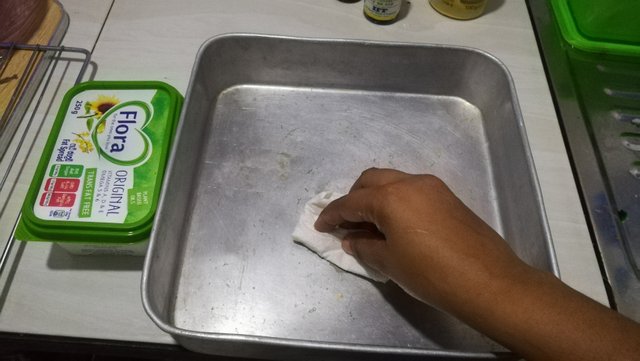 Line the baking pan with oil paper,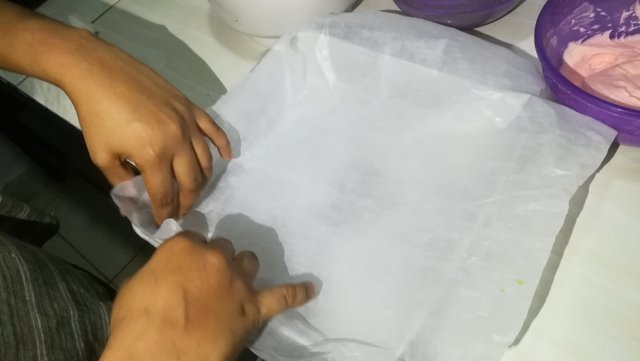 Put the colored batter to the tray,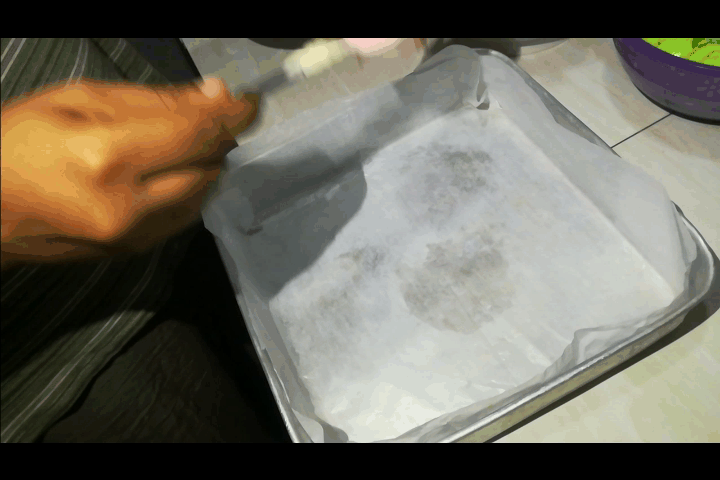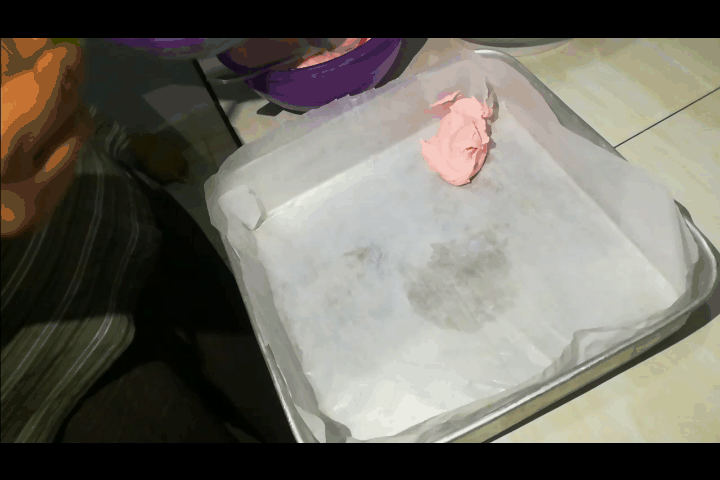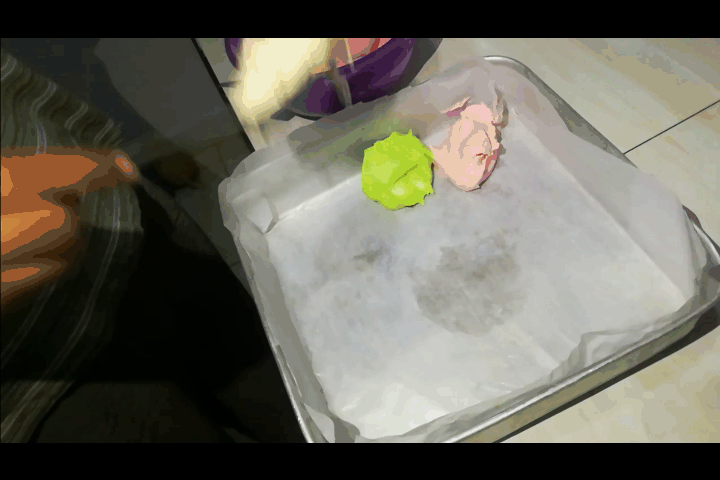 This is the final look before baking, make sure the batter is evenly spreader through the tray, if not just slightly knock the pan few times.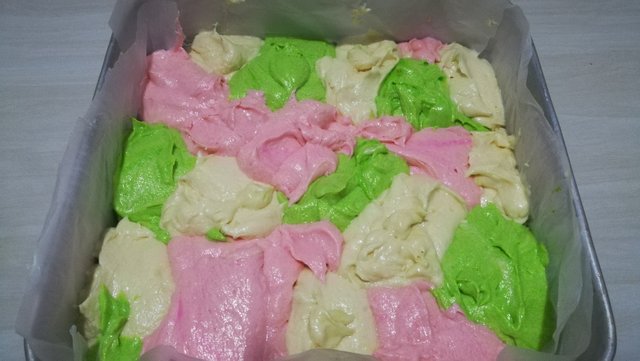 Preheat the oven to 180 centigrades about 05 minutes. Now bake the mixture for 40 minutes in 160 centigrades.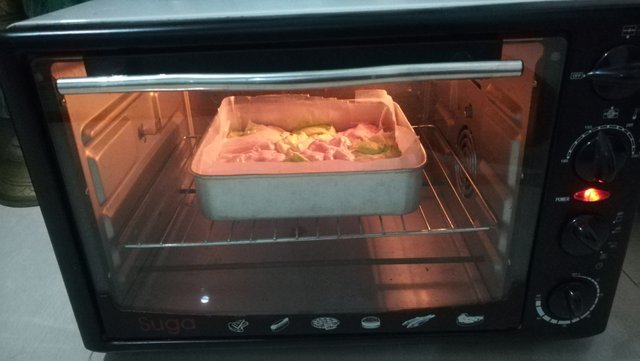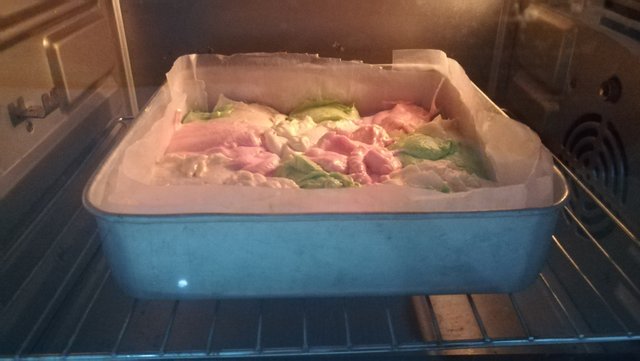 ** Ribbon Cake is READY!**😋😋😋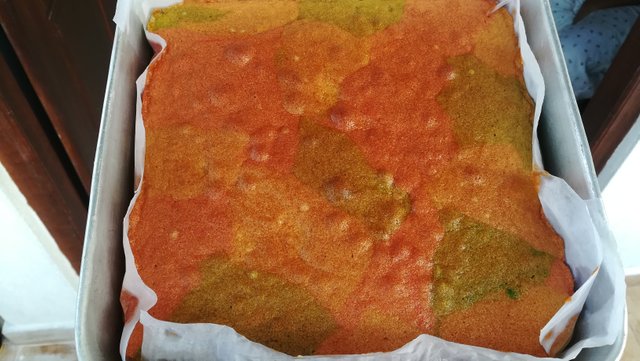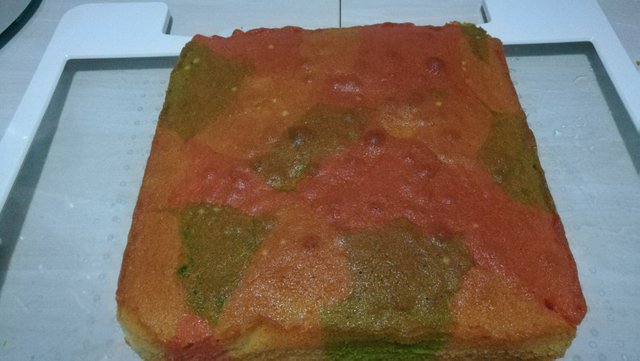 Step 04 - Decoration process
First we have to make butter Icing, this is how I did it.
Beat the butter for 05 minutes,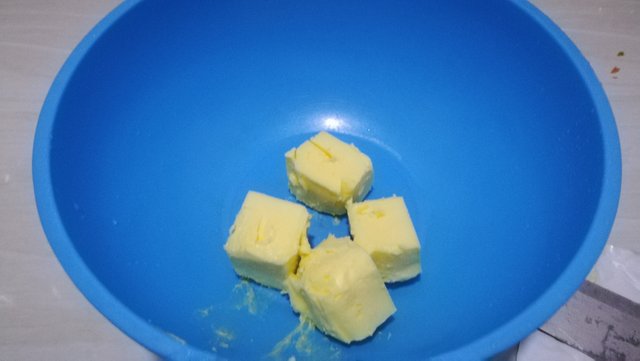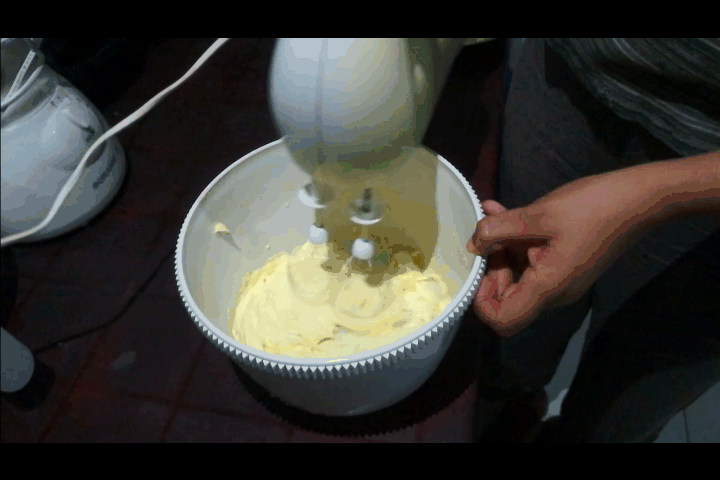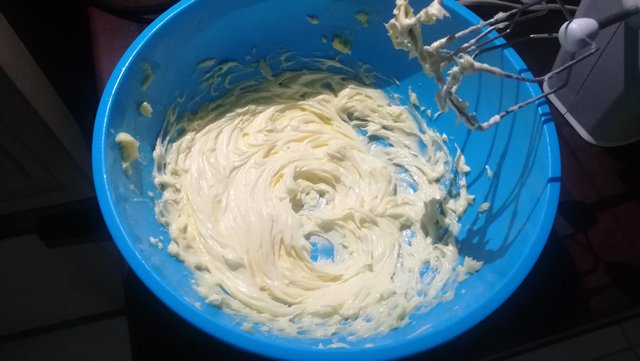 Add Icing sugar,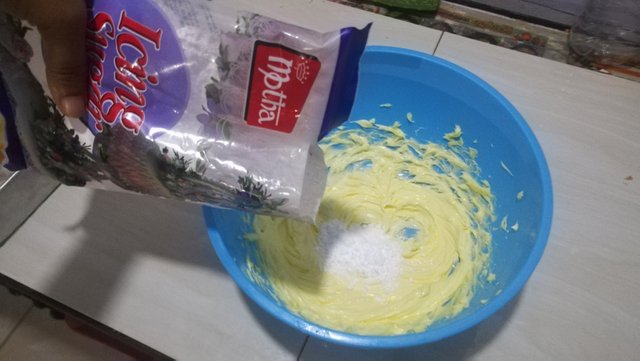 Beat the mixture for about 15 minutes,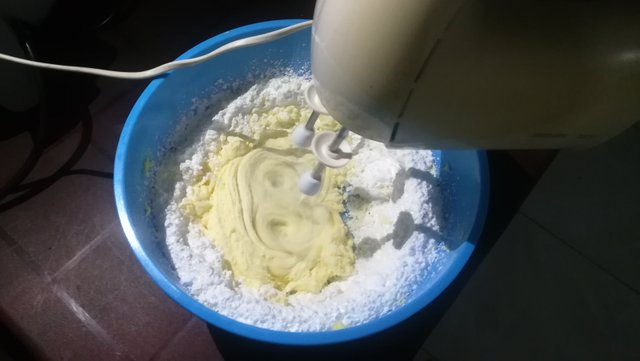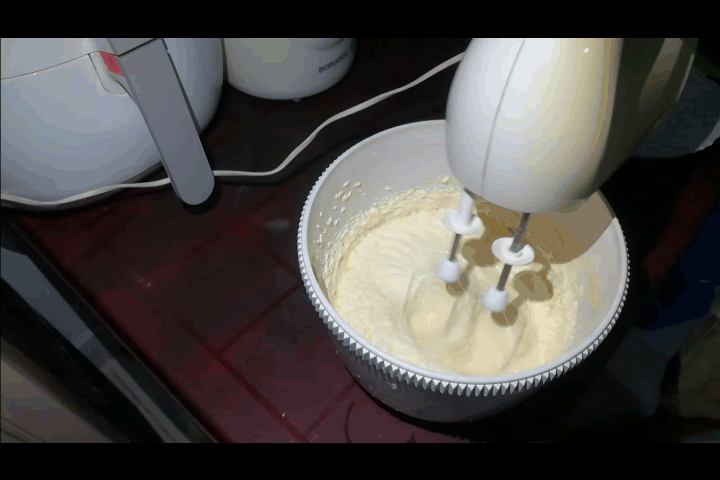 Then cover the cake with butter icing and decorate,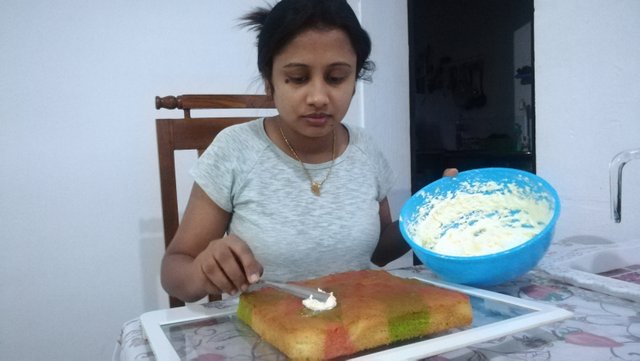 Happy 5th Anniversary to the STEEMIT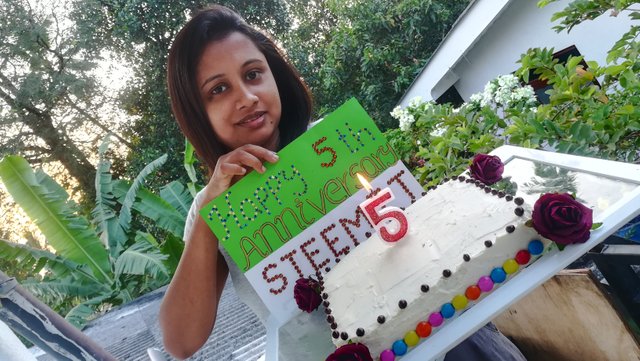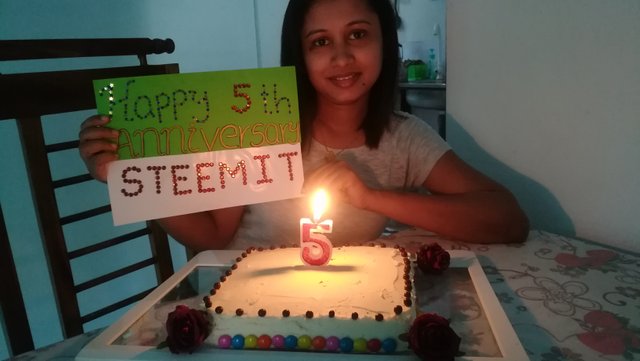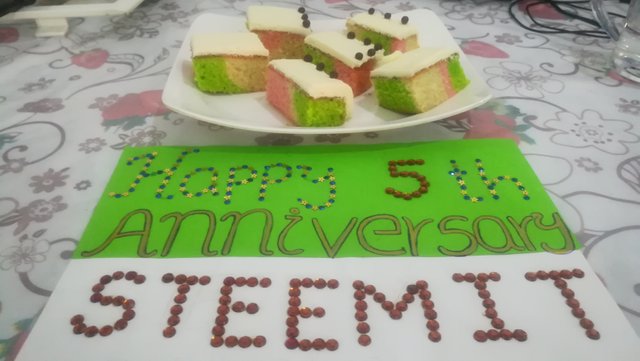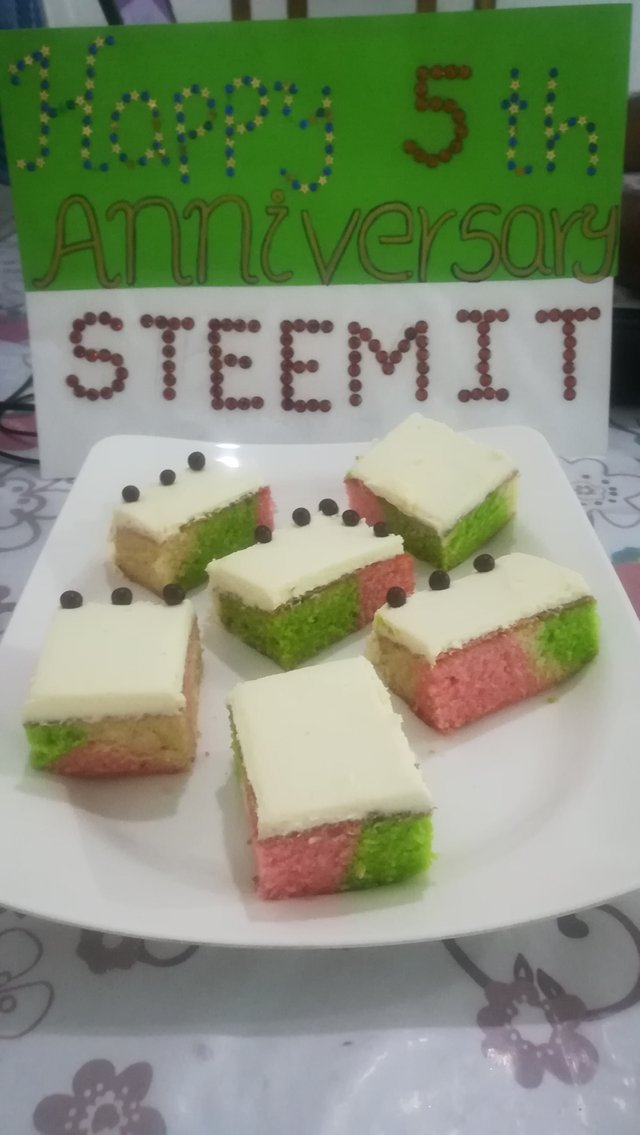 Thank you @steemitfoods for reminding us this special day and organizing this tasteful contest 😍
Good Bye, Stay Safe!

#steemanniversary-cake #steemitfoods #steem-exclusive #steemfoods-original #srilanka