SteemFood Community: UNLI Food
Hello everyone! I hope you have a nice day today. I will be sharing my experience at an UNLI Food Restaurant here in the Philippines that only costs 199 pesos. The restaurant's name is "Wasted Chef".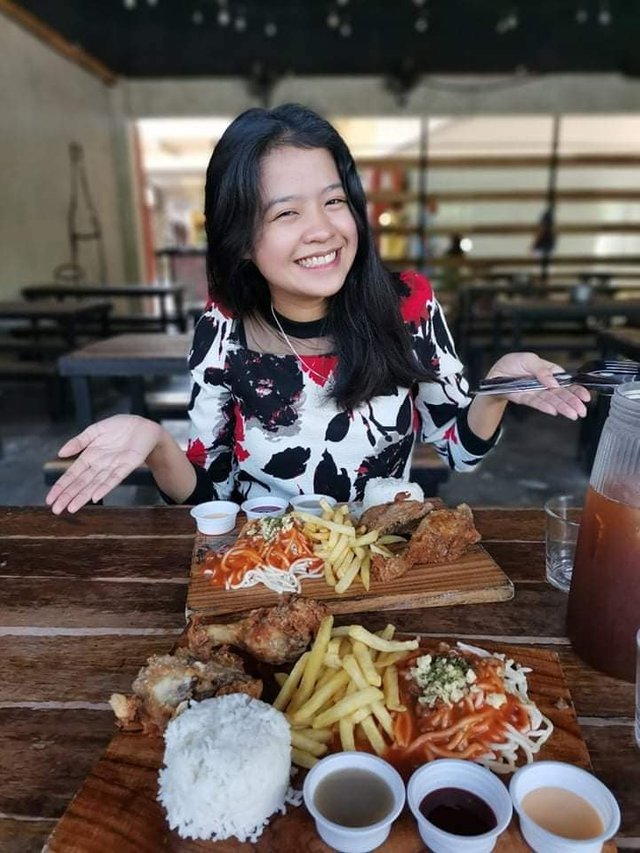 The UNLI food they serve are the following:
-Rice
-Cold Ice Tea
-Italian-Style Spaghetti
-Fried Chicken
-French Fries
-Three Different kinds of sauce
The food there was great and the servers were really accommodating. My favorite dish there in "Wasted Chef" was the Italian-style spaghetti. It was really delicious, cheesy, and saucy. You can even request to put more cheese on the top of the spaghetti if you want.
In addition, what's unique about this restaurant is that they serve the food on a chopping board-style plate. As you can see in the picture, the food was placed on a plain board.
So, if you and your friends are planning to go here in the Philippines and cannot decide where to eat, I recommend you "Wasted Chef".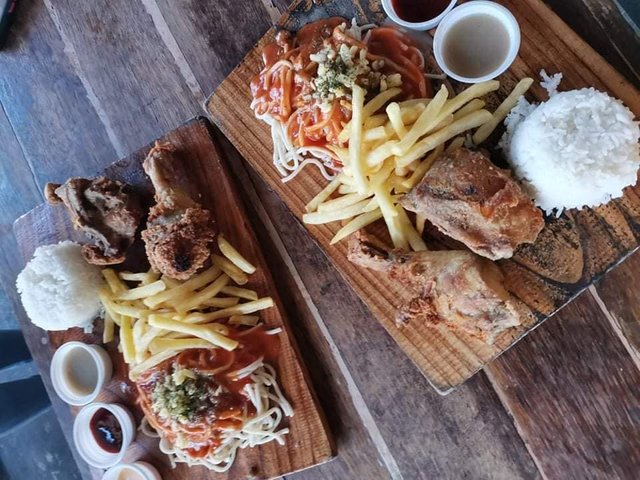 Thank you for reading and have a nice day!