Mango and Orange Cake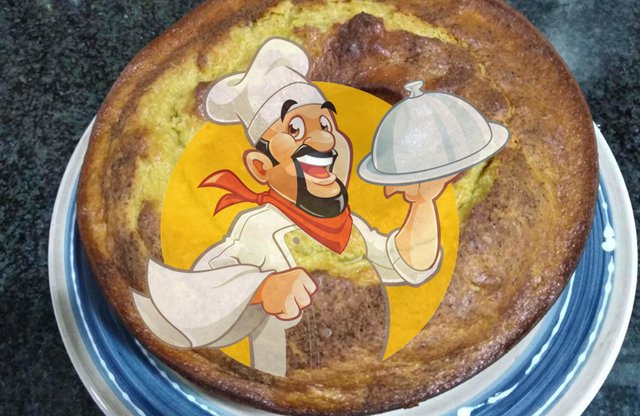 I love mango and orange juice, and I decided to try making a cake with these flavors.
This cake can be made in any food processor that grinds, in a blender, or even with a magic wand.
Ingredients:
1 cup of mango pulp
1 orange with peel cut into pieces
3/4 cup of oil
4 eggs
2 cups (barely filled) of yellow sugar
2 cups of flour
1 teaspoon yeast
Preparation
Preheat the oven to 180ºC
In the robot cup, or in the blender cup, or in a spacious bowl, place the mango pulp, the orange and grind until everything is done.
Mix the oil, eggs and sugar and mix.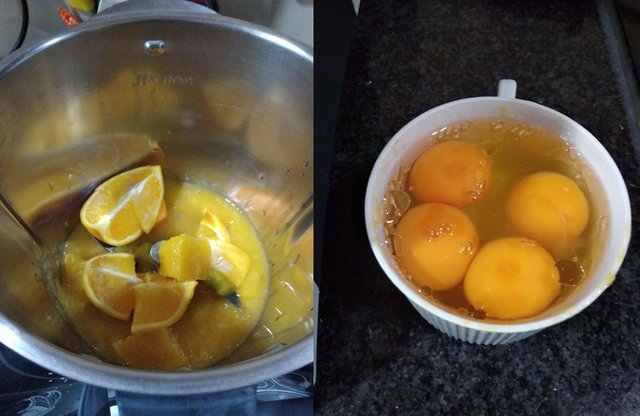 Finally add the flour and baking powder and mix (without mixing for a long time)
Grease a pan and pour the dough there. I sprinkled with cinnamon (which I love !!!!)
Bake in the oven, about 30 minutes (to open the oven door, wait until 5 minutes after starting to smell of cake)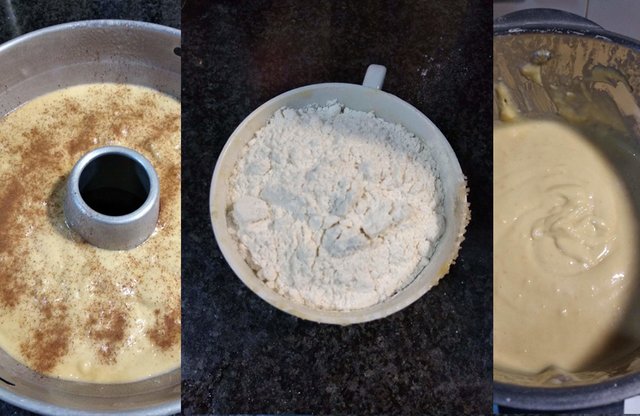 Test with a toothpick until no dough comes out attached to it. at that moment, remove the mold from the oven and let it cool slightly inside the mold. Note that the cake is very fluffy and if you try to unmold it hot, you can undo it all ...
When it is warm, they can unmold (and eat)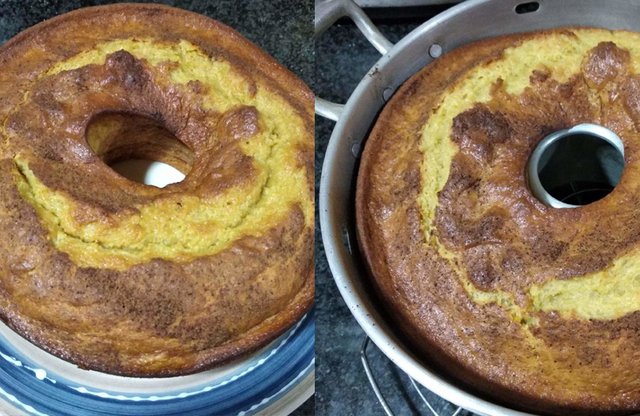 I hope you enjoy it as much as we did here at home !!