Steemfoods // Oven cheesecake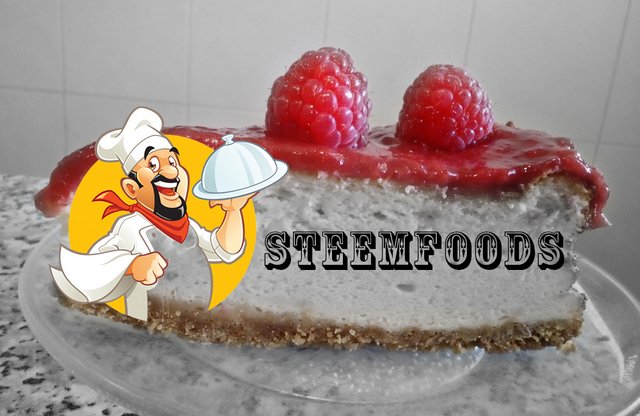 I love cheesecake.
The crispiness of the wafer, mixed with the fresh cream and the acid of the fruit ... (I already made with red fruits and passion fruit)
I had heard of oven cheesecake, but I had never even tasted it.
I searched the internet and decided to try making one for Mother's Day dessert.
I have to tell you that, in my opinion, it is much better than what is not in the oven and very easy to do.
Base ingredients
150g wafer (I used Maria)
2 tablespoons melted butter
The oven is turned on at 140 ° C
Grind the wafer and add the melted butter. Place on the bottom in a form lined with parchment paper.
Press well, with the back of a spoon.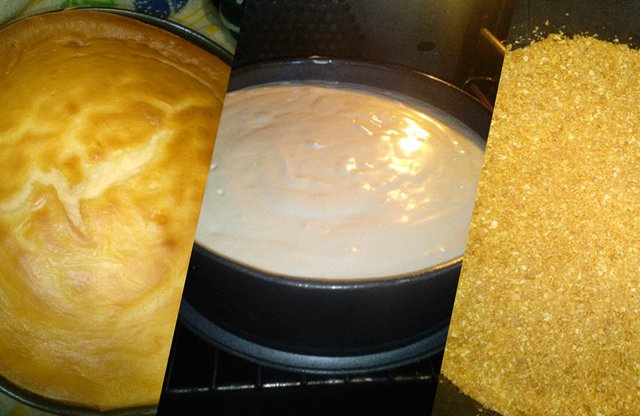 Ingredients for the dough
500g of cheese (I used quark cheese, but you can use philadelphia, mascarpone, or other)
1 pac. Fresh cream
50g cornstarch
5 gems
5 egg whites
100g sugar
Beat the cheese with the cream. Cornstarch is added. Add the egg yolks one by one, always beating.
In another container, beat the egg whites and when it is foamed, add the sugar, beating until meringue.
Then, the meringue is wrapped with the cheese preparation.
Lie on top of the cookie.
Take it to the oven for 30 to 45 minutes (you have to test the toothpick and leave it clean).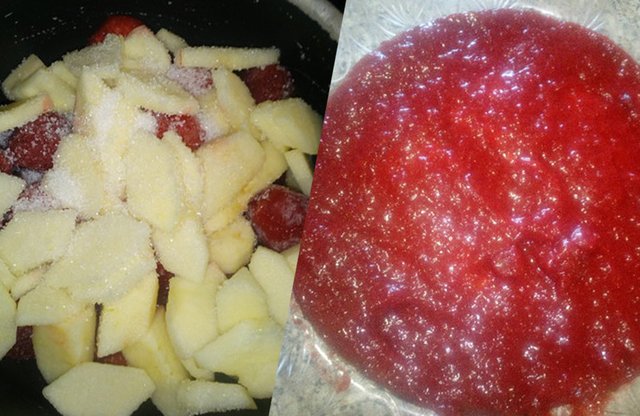 Allow to cool in the oven, with the door ajar. After cold, store in the refrigerator until serving
For the topping I used strawberries that I had frozen and two small apples.
I put everything in a pan, with 1 tablespoon of sugar and took it to low heat until almost everything was undone. Then I passed with the magic wand.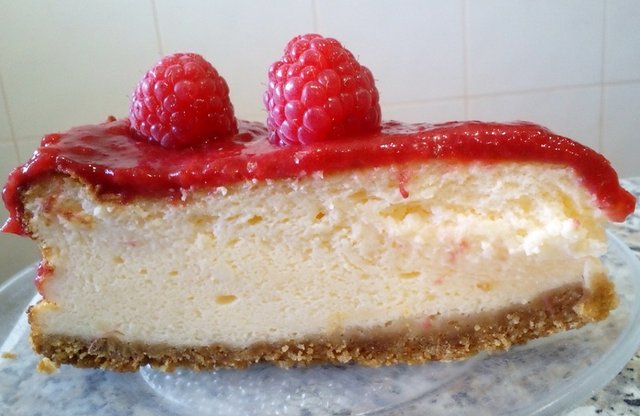 Before serving, put this cover on.
To decorate, I put some raspberries
Hope you like it!