MAKING SAMOSA: a simple recipe
HELLO!
I just made samosa a while ago, this will be my third time to make it and since I am not indian nor are the ingredients easily available, I made a recipe that's easier to make but has the same taste.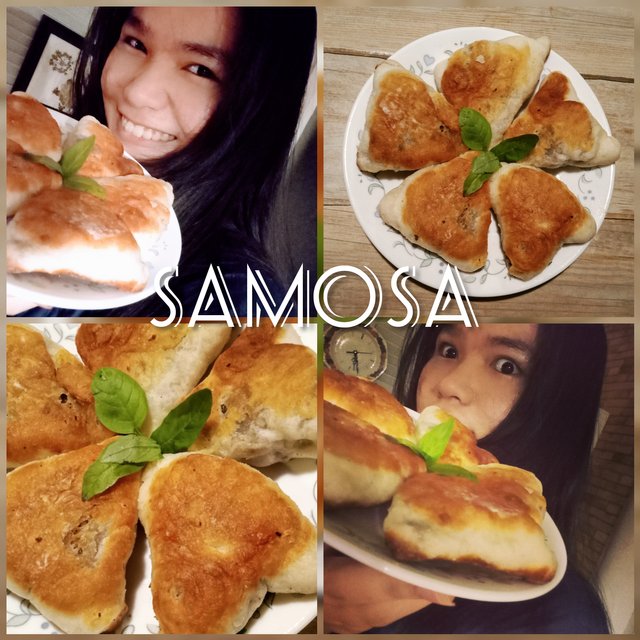 INGREDIENTS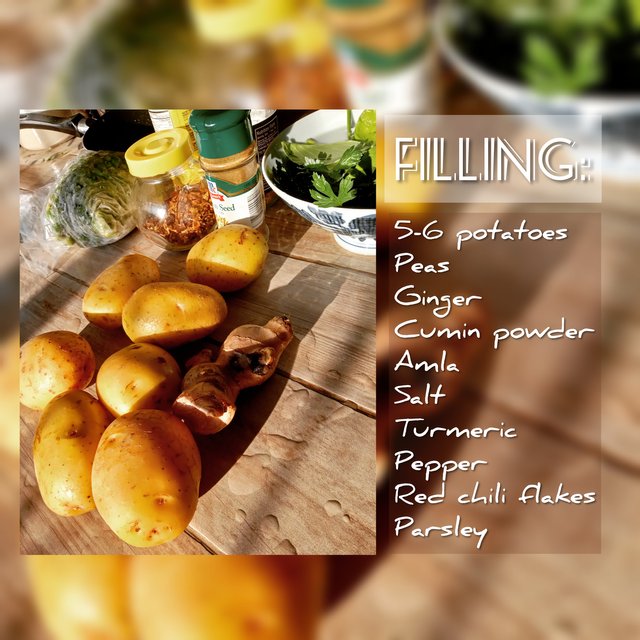 + A little squeeze of lemon or golden lemon (Filipino:kalamansi)
I literally went to websites with samosa recipes and thought how it has some ingredients I literally cannot get my hands on.
I guarantee it will have the same taste though since I have tasted store bought samosa from indian stores.
🍳What you need:
(1) step 1 is to make the filling.
Boil 5 or 6 potatoes, when soft peel and mash.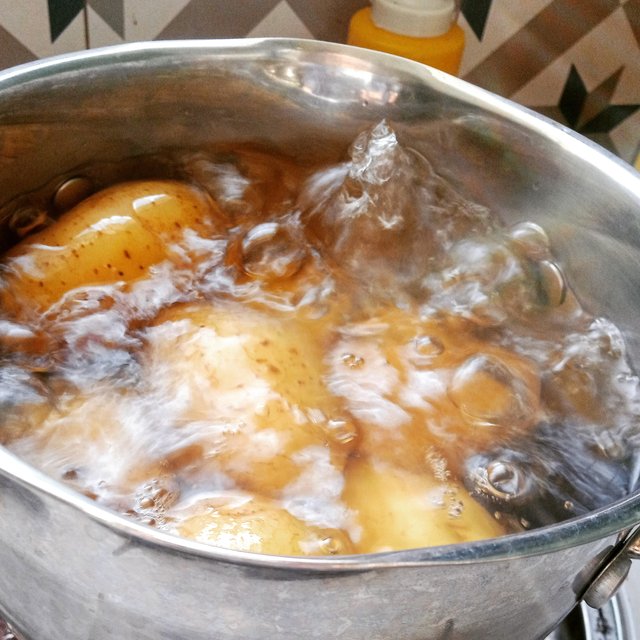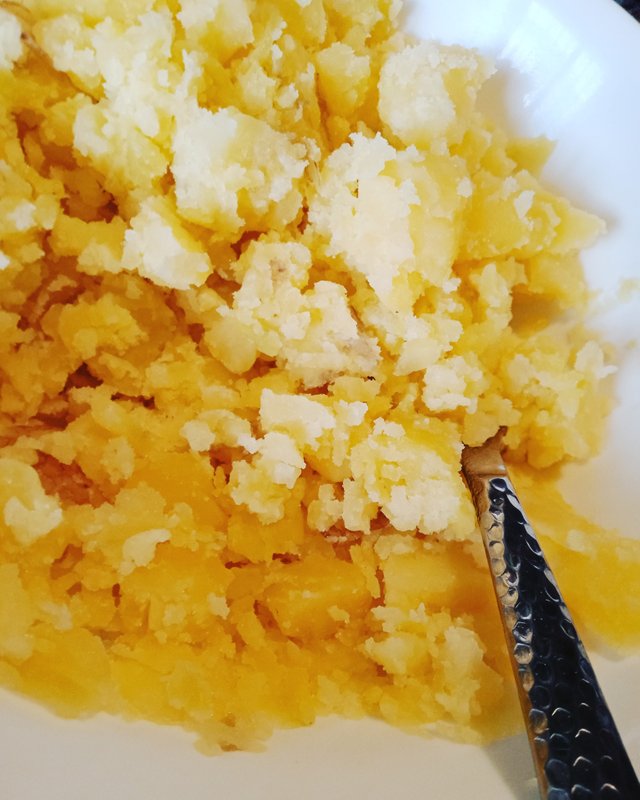 Chop around 1 tablespoon ginger, prepare around 1/4 cup of peas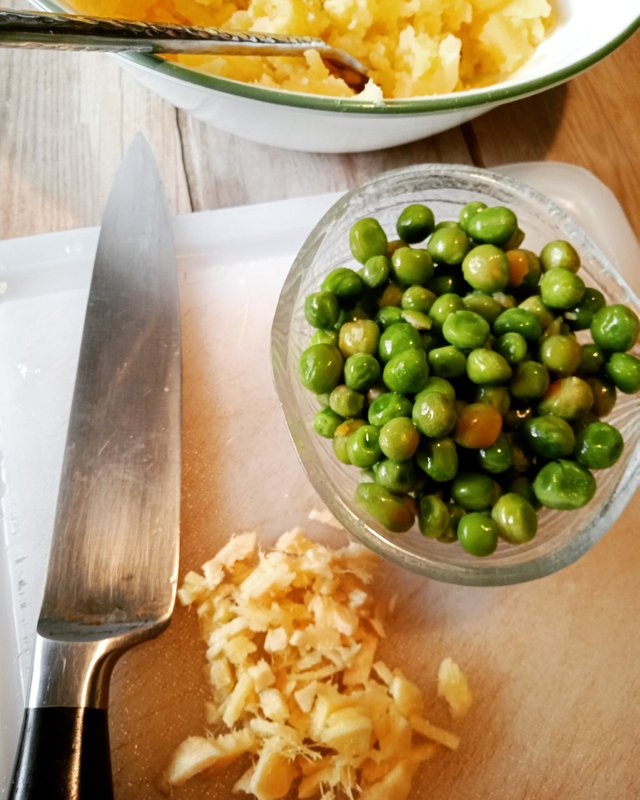 Remember these are guidelines, if you ever feel like you want to add more peas or ginger cause you like it, go ahead! Have fun.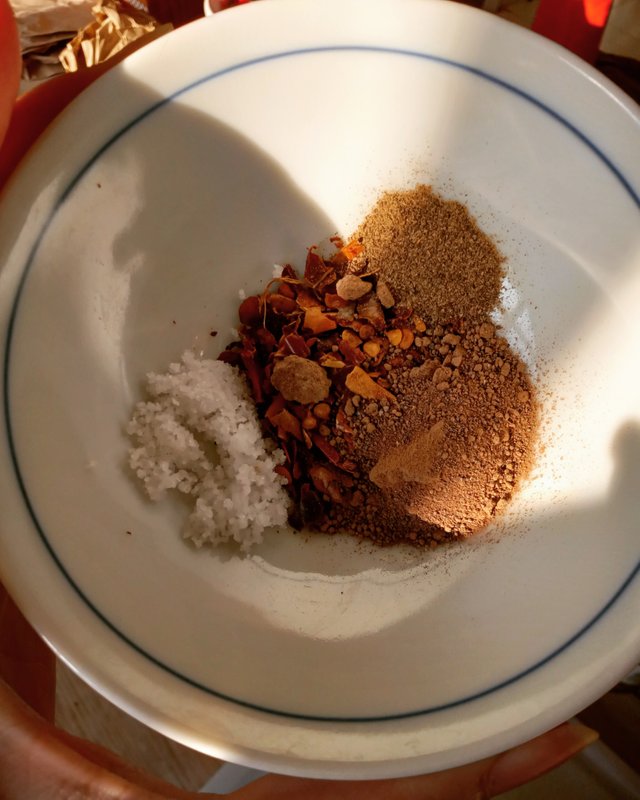 You need CUMIN, that's the secret here, cumin makes it taste like Samosa basically.
Prepare:
🍳1/2 - 1 tablespoon salt
🍳1/4 tsp. Black pepper
🍳1 tbsp. Red chili flakes
🍳1/2 tbsp. Amla powder
🍳2 tbsp. Cumin powder (because I find the powder weaker in taste so I put a lot)
🍳1 tbsp. Lemon juice (or just a tiny squeeze, you don't want it to get too sour)
🍳1-2 tbsp. Parsley (or a few leaves, it's optional and a replacement for coriander leaves)
GET A FRYING PAN
add a little oil
Fry the ginger
Add all the spices with the ginger
Fry the peas
Add your mashed potatoes
add parsley
Mix it all together!
Add oil when necessary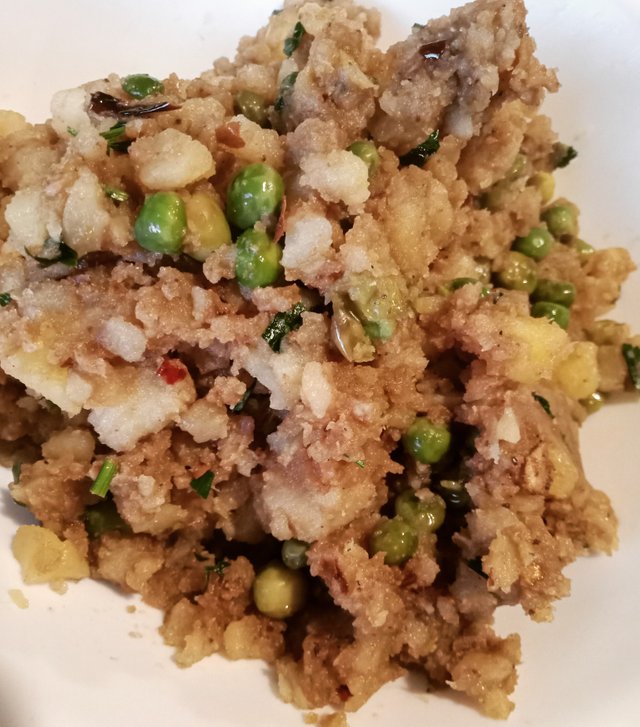 This is what mine looks like!
DOUGH!
I like the dough chewy and bread like (I honestly think it adds enjoyment to eating it) so I proof yeast but this can be totally omitted so don't worry if you have no yeast, just work with flour, and water and a bit of salt and sugar, small pinches will do to be honest, the flavor will all come from the filling.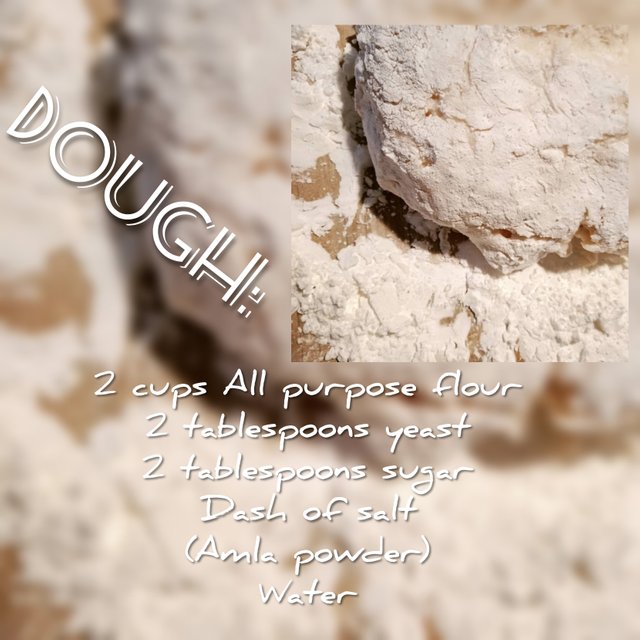 GET A BIG BOWL
Proof your yeast by putting two tablespoons yeast + 2 tablespoons sugar and 1 cup warm water (warm but not hot to burn your hand if you touch it) set it aside till it bubbles
Add 2 cups flour
Knead the dough, and flatten it and wrap your filling in small triangles
You can use extra flour or cornstarch to prevent it from getting too sticky and to form it easier
Remember, if no yeast is available just flour and water with a bit of sugar is a-okay!
I didn't use a rolling pin, you can just dust your hands with flour and get a small ball, shape it to a circle and flatten it with your palms.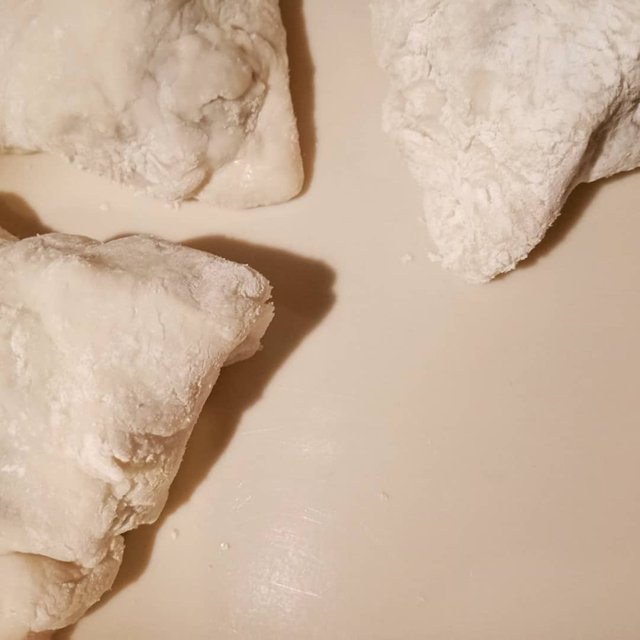 You can definitely flatten it and stretch it carefully and pinch it to seal it. It is possible!
After making around 5 of them, fry them in oil, not too much, it does turn golden brown even if it's not swimming in oil.
THIS CAN MAKE UP TO 15 SAMOSAS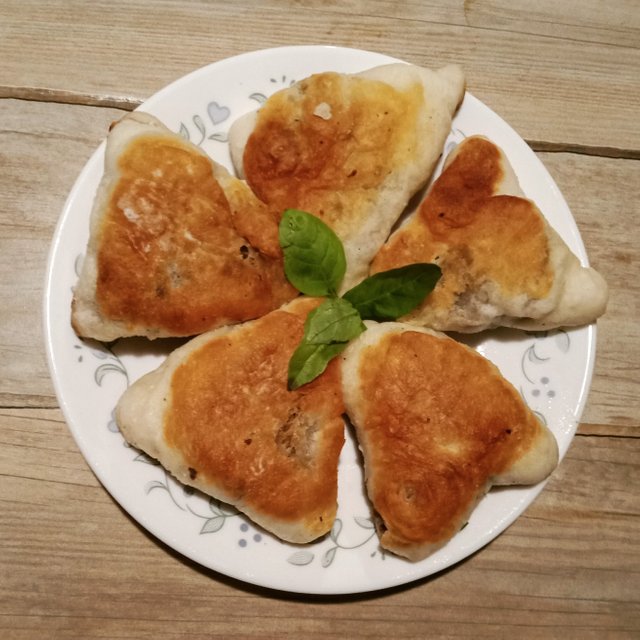 Serve and enjoy!
THAT'S ALL!
I hope this recipe helps!
No tamarind sauce?
Usually this is excellent with tamarind sauce and unfortunately we keep forgetting to buy, marmalade Jam apparently helps! Good idea dad!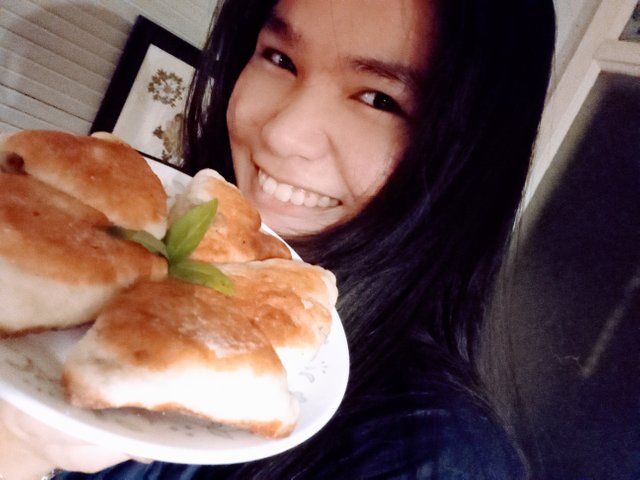 Thanks so much everyone for stopping by! Hope you are all enjoying your cooking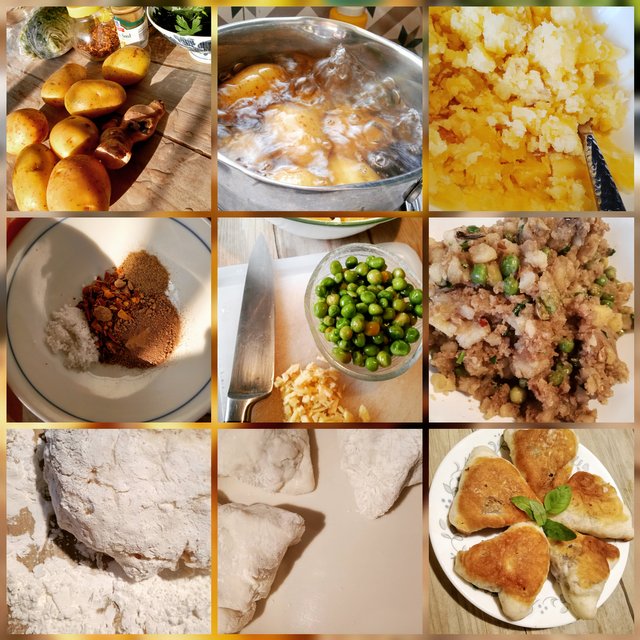 THANK YOU!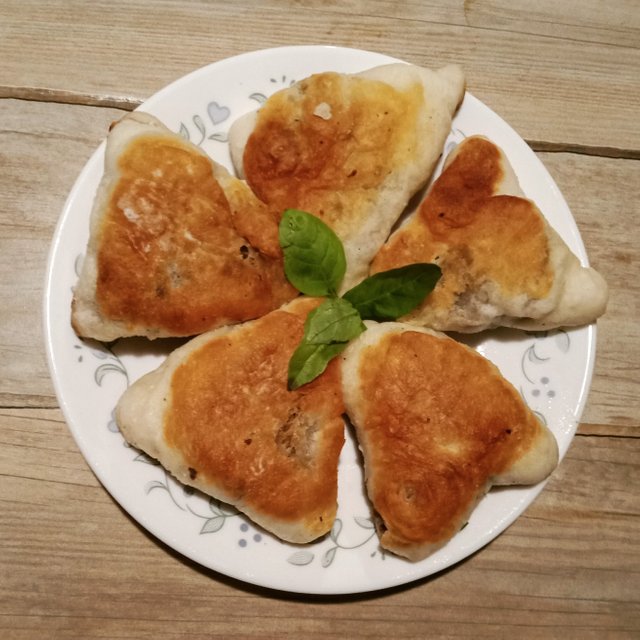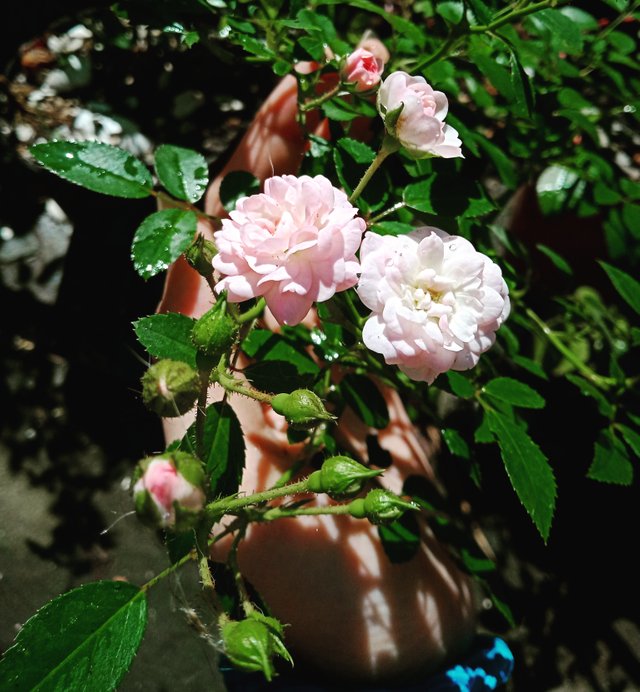 JMJ AMDG!