My Easter Carrot Cake with Butterscotch and Dark Chocolate 🥕🍫🍰
First Post! Hi👩‍🍳🍳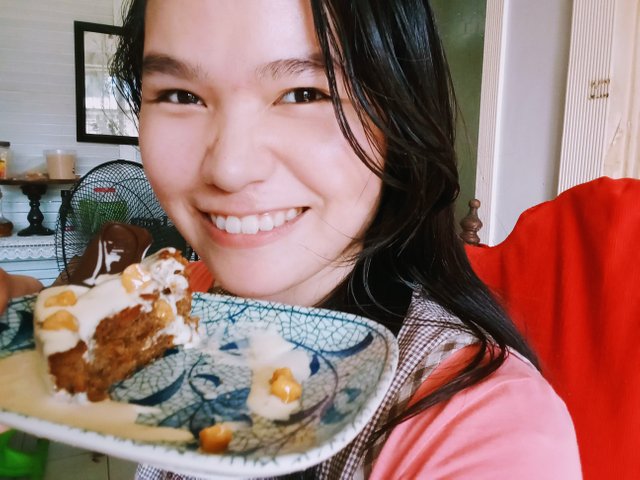 This may not be the best food photo of my cake but it's my cake.
Sorry no cheese on this but smile!!!
We all know last Sunday was Easter Sunday ☦️✝️🐇🐰 and I hope it was glorious. God bless you!
We need a carrot cake!
Something easy to prepare and also healthy (it's a vegetable right).
I just started baking last December and it's been great.
Here's my cake!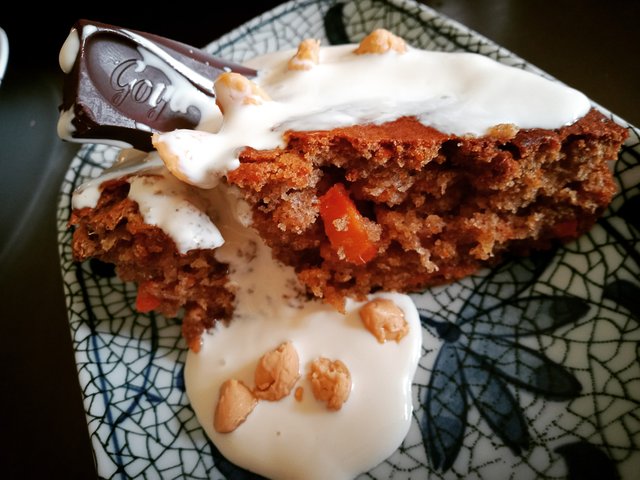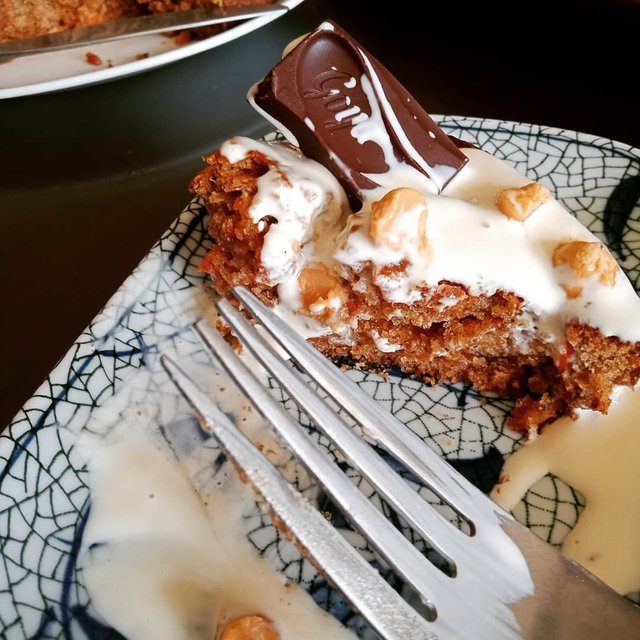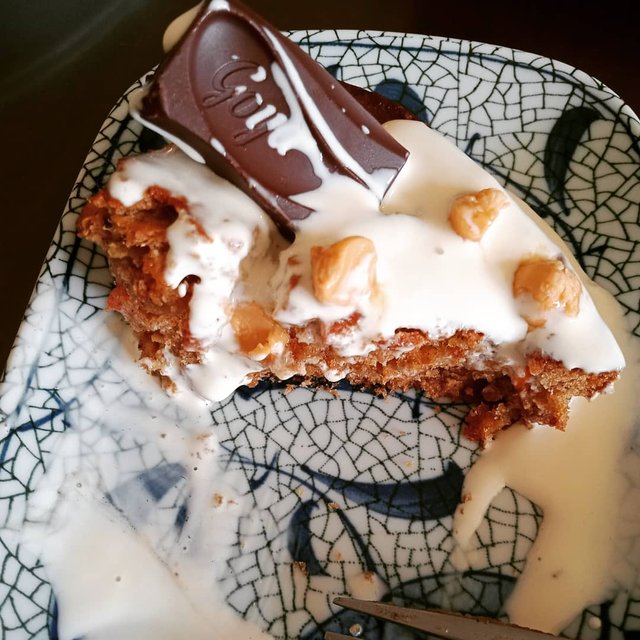 Bake it up quick here's how it goes:
Here are my ingredients
🥧 1/2 cup butter
🥧 1/4 cup cooking oil
🥧 3/4 cup sugar (or honey)
Melt butter at room temperature add oil and sugar, mix till creamy.
🥧 2 eggs
🥧 1 tablespoon cinnamon
🥧 1 tablespoon vanilla
🥧 2 teaspoon Baking powder
🥧 1 tablespoon baking soda
🥧 1 teaspoon Nutmeg (optional)
🥧 1 teaspoon salt
I add all of these and mix.
🥧 1/4 to 1/2 cup milk made frothy with 2.5 teaspoons vinegar (*yes it works and turns into some sort of yoghurt textured cream)
🥧 Add water If batter is too dry but not more than 1/4 cup
🥧 3 cups of flour (usually I use 2 but I end up adjusting adding more so the cake isn't to wet)
🥧 2 big carrots grated
🥧 1/2 tablespoons ginger
🥧 Crushed peanuts (optional)
🥧 Butterscotch chips or chocolate chips (optional)
mix these in and put them in your baking pan and bake at 350 - 375F for 30 minutes.
🥧 When cooked slice up, add cream and top with chocolate and butterscotch chips.
Serve and enjoy!
Behind the Scenes
So few but I hope this works anyway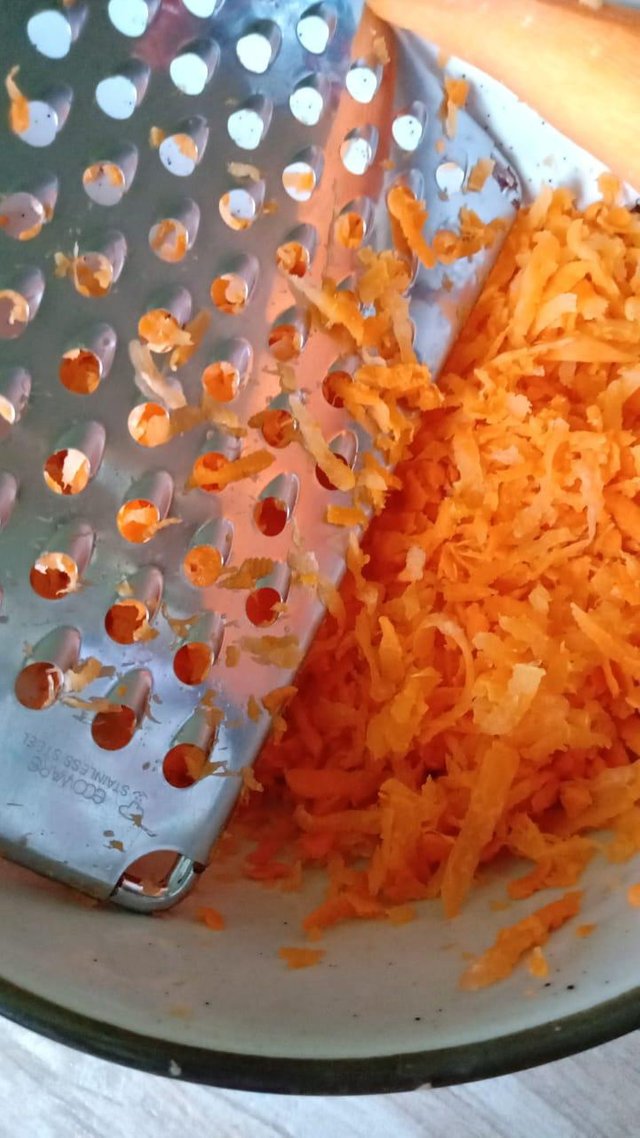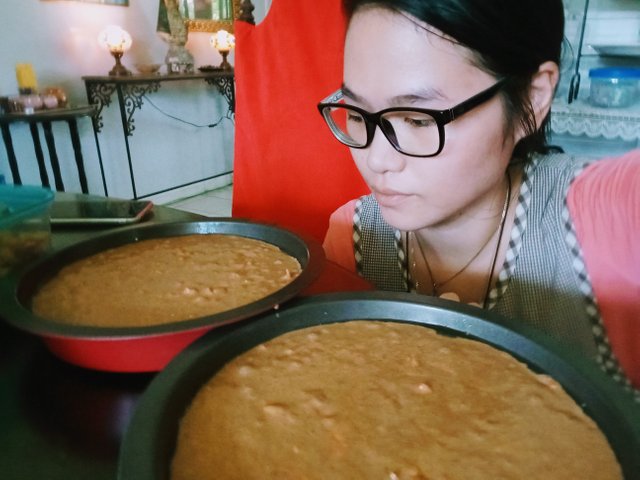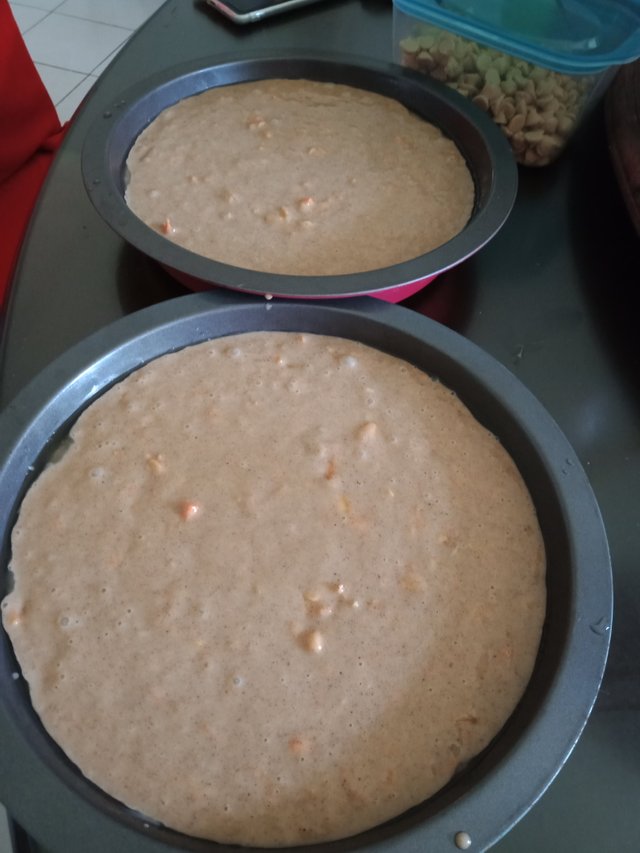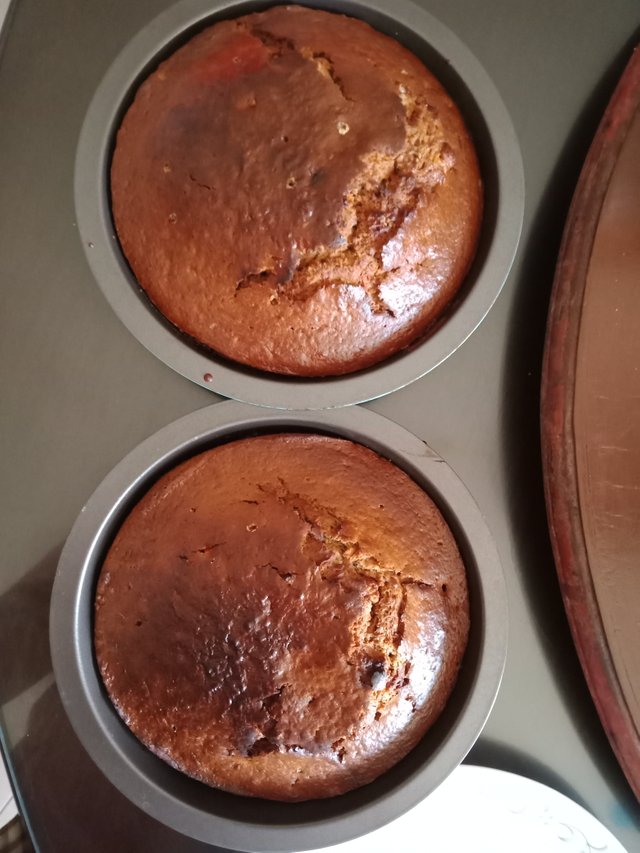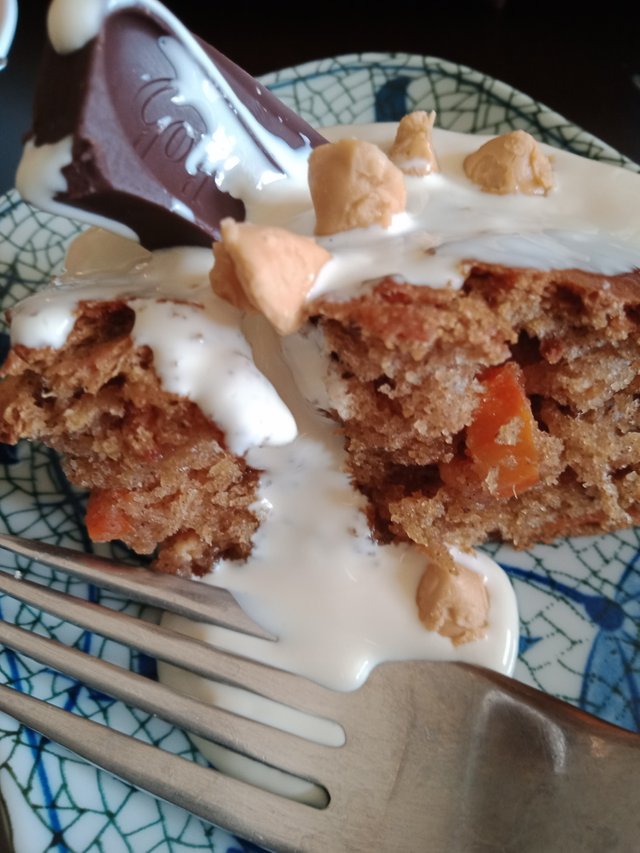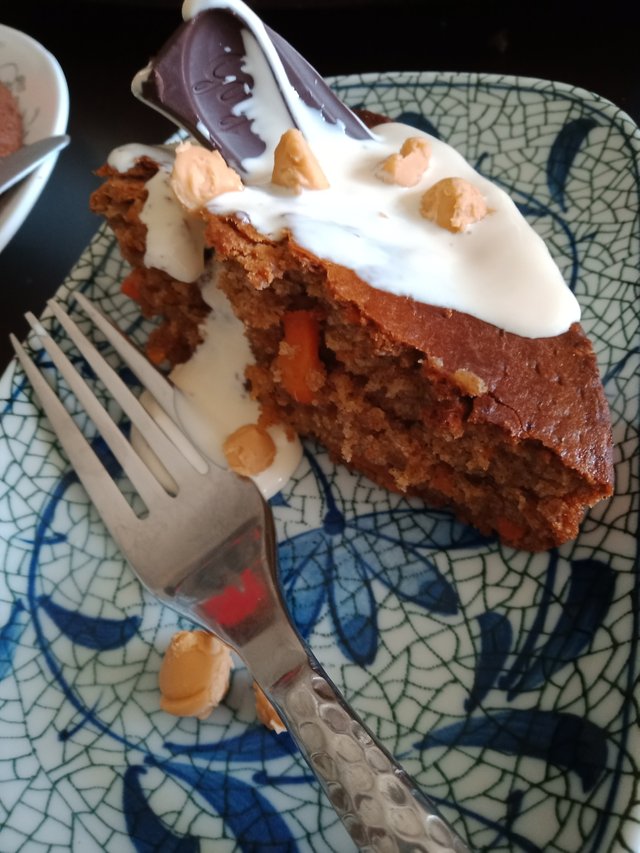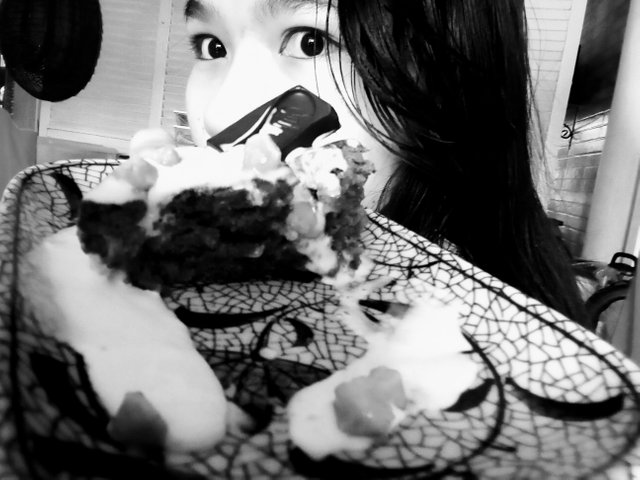 I have some cooking posts on my blog before I knew about this group. Maybe you could check out my old posts and see my trials and other cake versions I've made. Nothing special to be honest but it's my cooking journey so far and it has been the best to try exploring the kitchen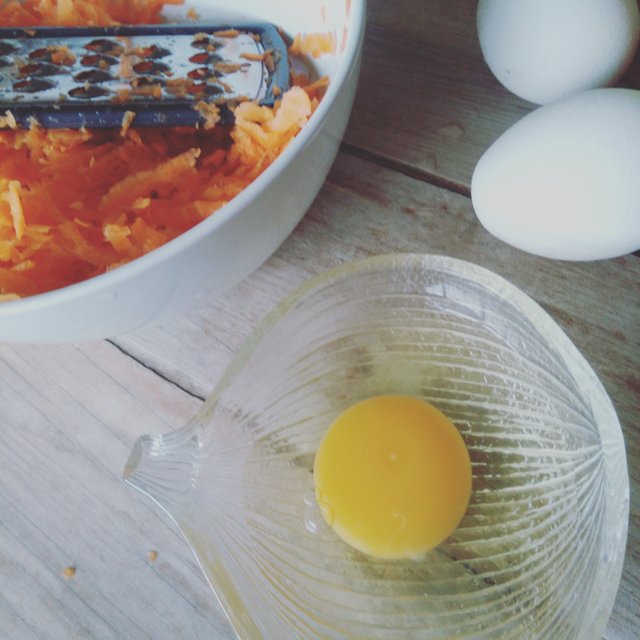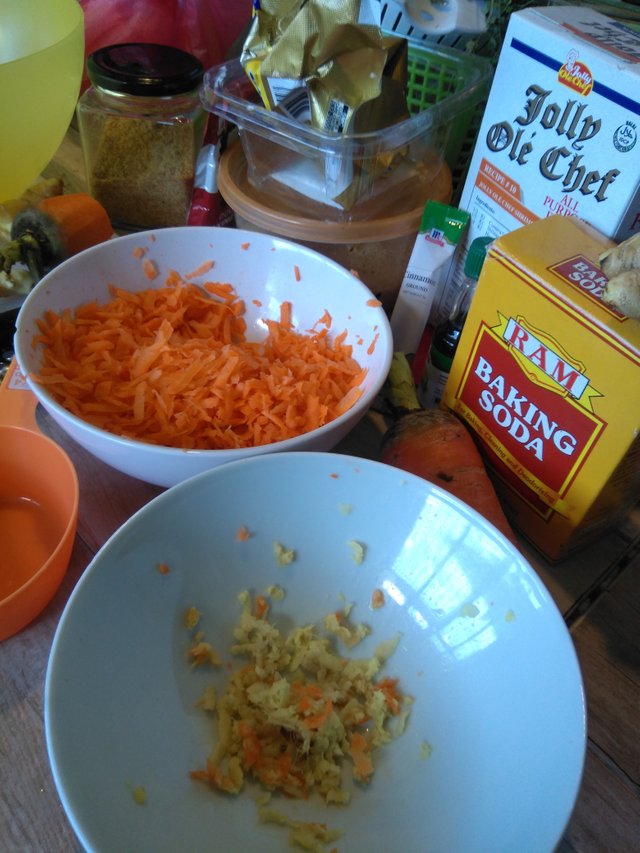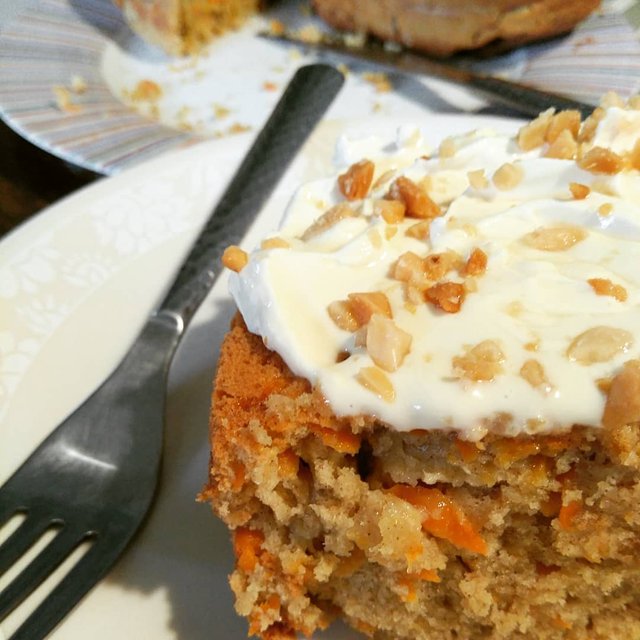 No Regrets!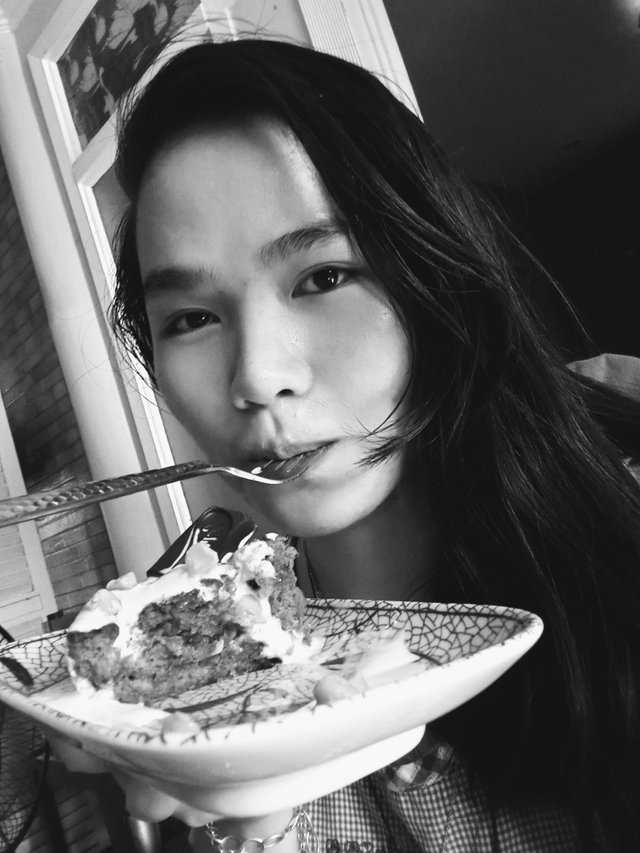 Thank you so much steemfoods team for accepting me and visiting my post!
Thanking @alikco07 our Steem Foods moderator and our other generous sponsors @steemcurator01 , @steemcurator02 ,
@booming01 , and
@booming02