Onion 🧅 rings | One of the best snacks to share among friends
Onions are some of the most loved and hated vegetables in the world. In many cultures it is used as the main ingredient of many recipes, to combine its flavor with other species and create magic in the kitchen. From salads to baked goods, onion is a very versatile vegetable, suitable for cooking or prepared with different cooking techniques.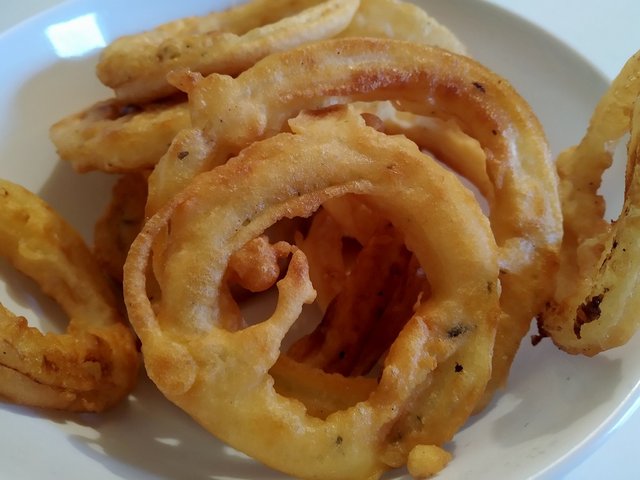 Many people do not like the strong taste that onions can have, and that is why it is one of the most hated vegetables too. The strong flavor, can be minimized if it is prepared in the right way. Washing the onion after it has been chopped reduces its strong flavor, but it retains enough onion flavor if it is being used for a salad. I remember a friend from Peru who advised me to always wash the onion after chopping if I plan to use it raw.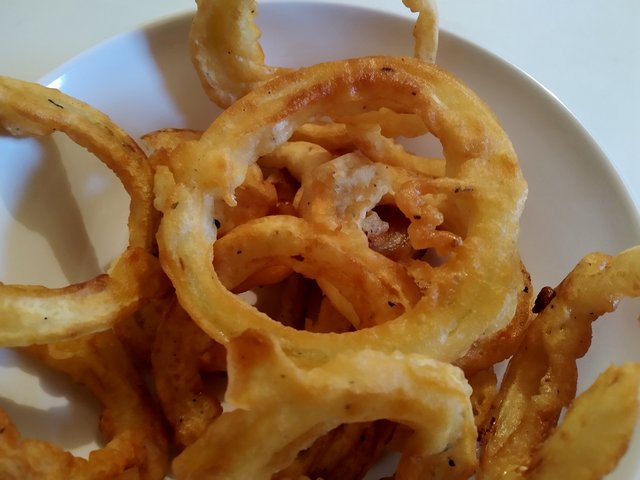 With onion rings, everything changes. They are crunchy, soft inside, ideal to put on a burger or simply to accompany them with a sauce. The trick with the onion rings is to let the onion soak to eliminate any trace of spiciness and thus obtain soft rings inside and with a sweet touch. For those who don't have problems with the spiciness of the onion, there is no need to soak them, it goes straight to the breading and frying. I'm already craving some tasty onion rings, look for the ingredients, prepare your work table and we're going to cook.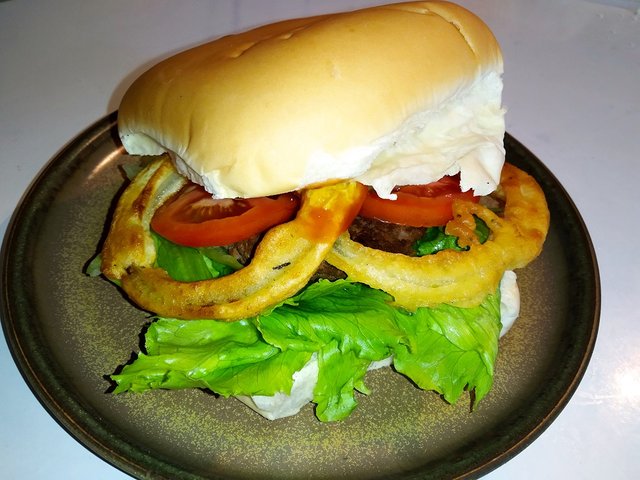 2 large onions
1 and ½ cup of wheat flour
1 cup of milk or water
1 egg
Species (oregano, cumin, black pepper, garlic, paprika)
½ teaspoon baking soda
½ teaspoonful of sugar
Salt in necessary quantity
Frying oil

Preparation
We will start by cutting the onions into rings, making horizontal cuts.
We place the rings in a cup and add cold water until it completely covers the onion rings and a pinch of salt. Let it rest for 15-20 minutes.
In a small bowl, add the wheat flour along with the sugar, salt, baking soda and the spices you decide to use. I added oregano, cumin and black pepper mill.
We add the egg and the milk or water, we mix well until we get a kind of pancake mix.
After 20 minutes, we remove the onion rings from water and dry them very well.
We take the onion rings and we are going to submerge them in the mixture. They should be well covered. You can add several at a time and with the help of a fork, you can take them out.
In very hot oil, we proceed to fry each onion ring until they are golden on all sides.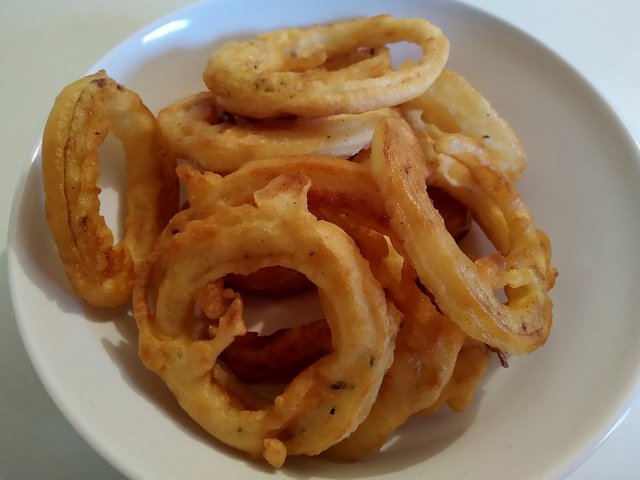 We have the onion rings ready, now you just have to accompany us with a good sauce or like me, put them as stuffing in a hamburger. These onion rings are ideal even to eat them alone, and don't worry about the little ones in the house, I am sure they will like them too. If you like onion rings, let me know in the comments.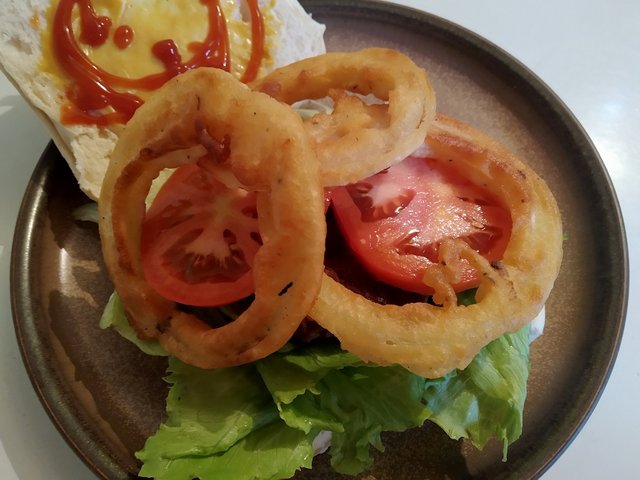 ---
All pictures were taken by me, with a Xiaomi Redmi 7 phone, without any edition. They were only compressed to facilitate the visualization of the content. The separators are an images taken from pixabay and cut out. Here they are, if you want to use: onion png, onion