Homemade food: Chocolate biscuit with cherries 🍒...🍰and cherries
Happy days!
Chocolate biscuit with cherries and cherries is delicious!
I have a special day today, so I decided to make something special. I decided it would be a homemade chocolate cherry pie.
As usual, you know that I offer you simple homemade recipes. I cook my own food, and I take my own pictures.. I experiment as a cook, and practice as a photographer.It's not always easy. I try to do quality and exclusive. This post was made especially for #SteemFoods Similar recipes can be found, but not photos.
So, Chocolate Cherry Biscuit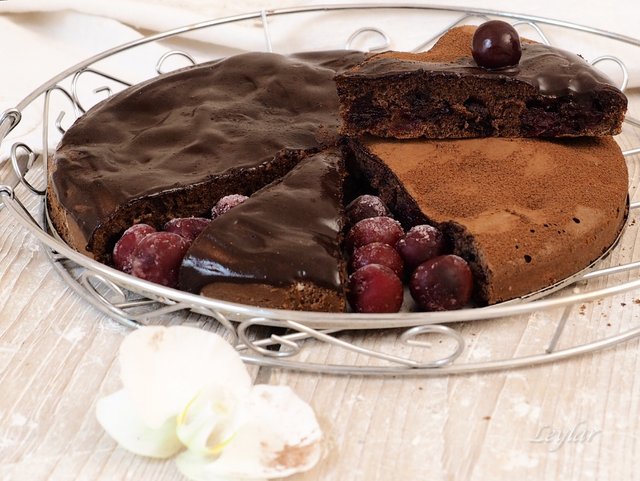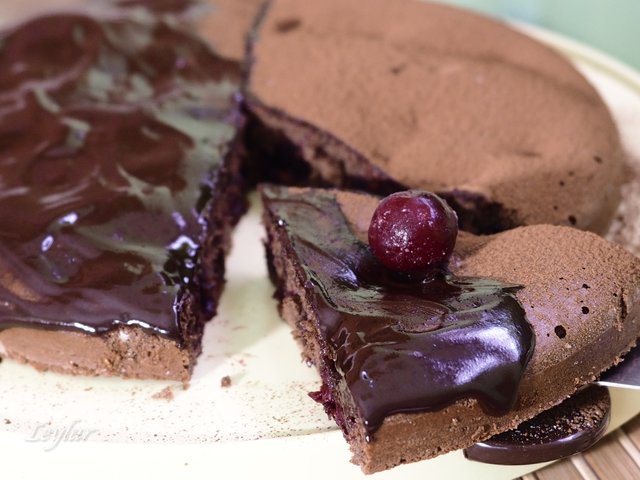 How to make a biscuit, you probably know.🥧
Ingredients:
For the chocolate biscuit
80g egg yolks

2 tablespoons sugar to the egg yolk

110g egg white
sugar - 4 tablespoons add to egg white

Flour - 4 tablespoons.

Cocoa powder - 2 tablespoons

Dark chocolate - 50-70g (according to your taste)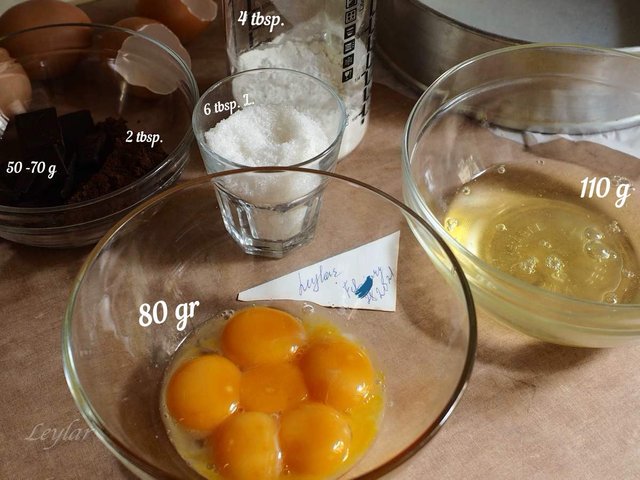 For stuffing
Cherries - 200-250 g (pitted, frozen, in own juice or fresh)
Sugar - 2 tbsp.
Corn starch - 2 tbsp.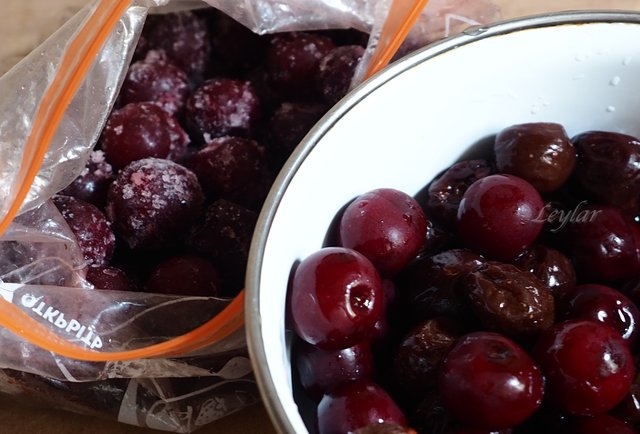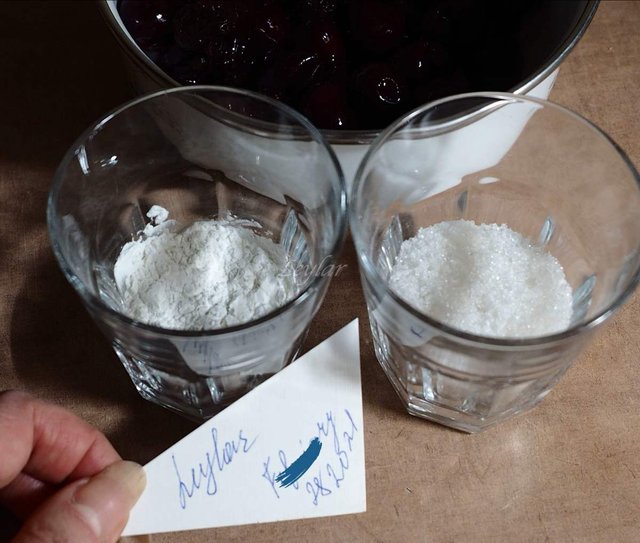 Step by Step:
Prepare the cherry filling.
Mix sugar with cornstarch, add to cherries, mix.
Bring to a boil, stirring constantly. 30 seconds.
let cool.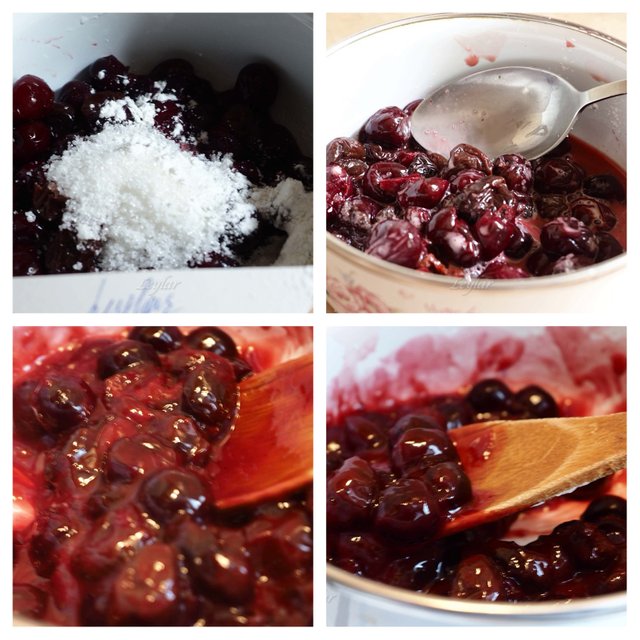 1 Whisk the egg yolks with the sugar.
2 Whisk the egg whites and sugar until stiff.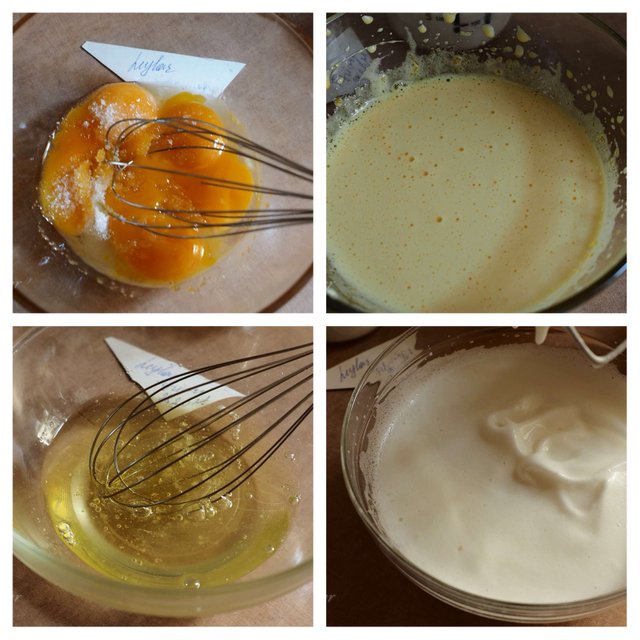 3 Combine the beaten egg yolks and whites.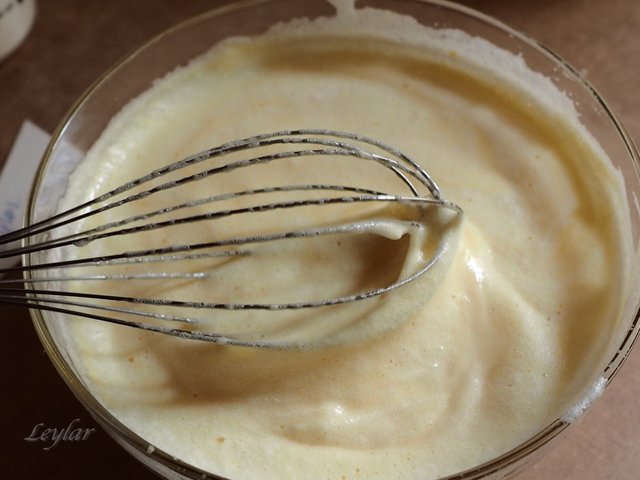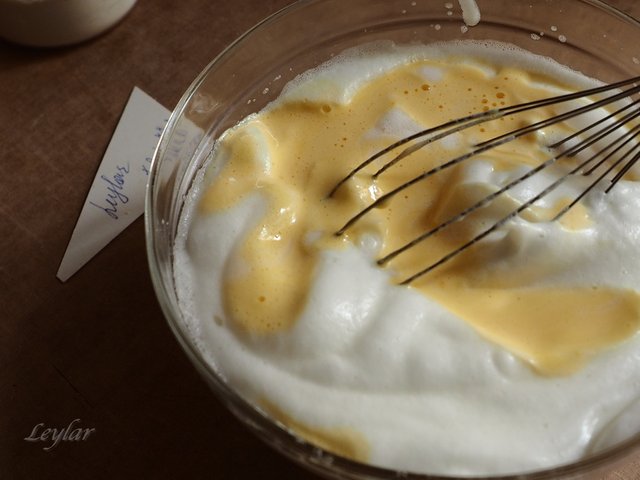 4 Mix the flour and cocoa powder, add through a sieve in small portions to the main mass. Gently incorporate.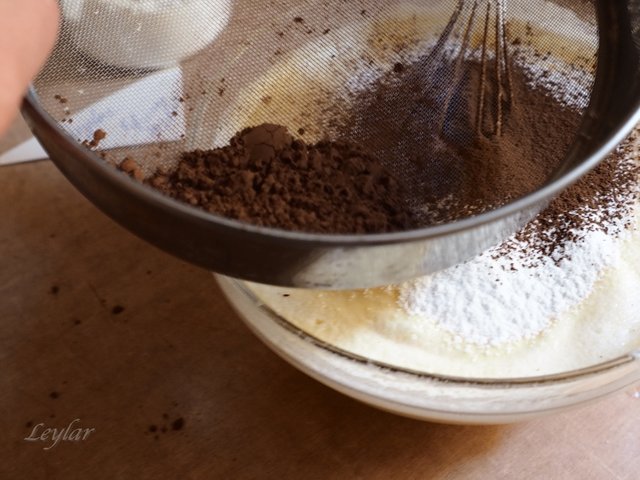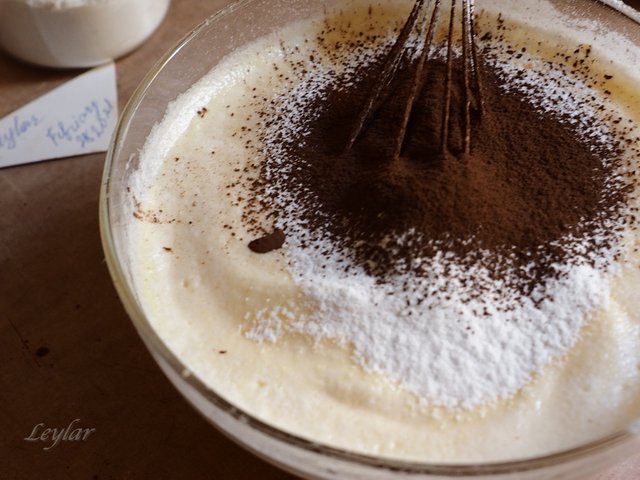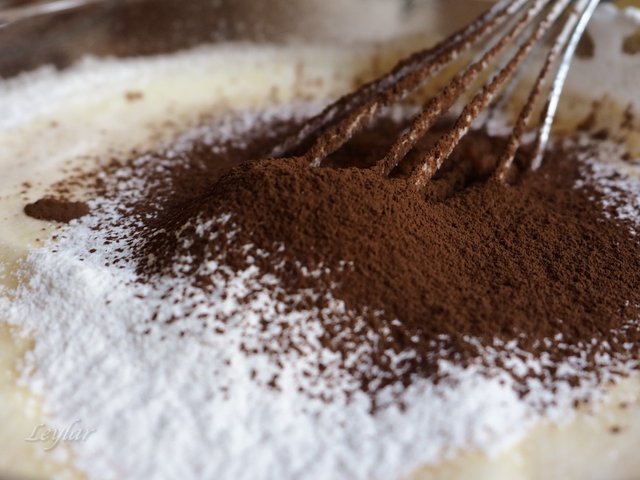 5 Add the chocolate and stir to combine.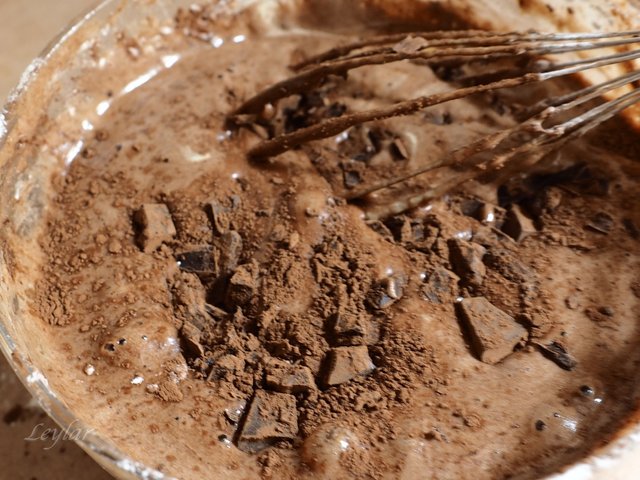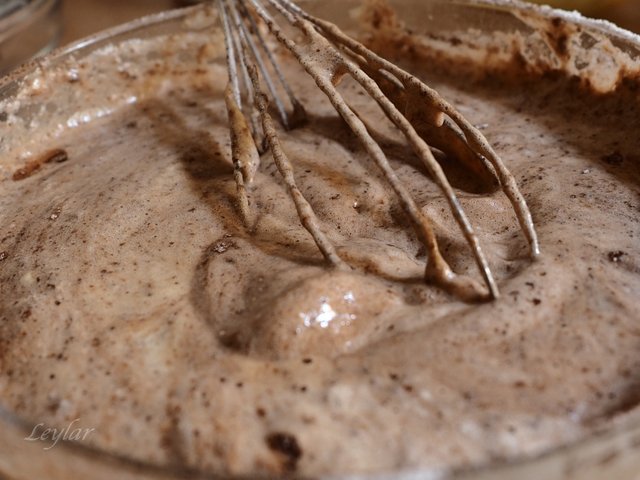 6 Place half of the batter in a baking dish.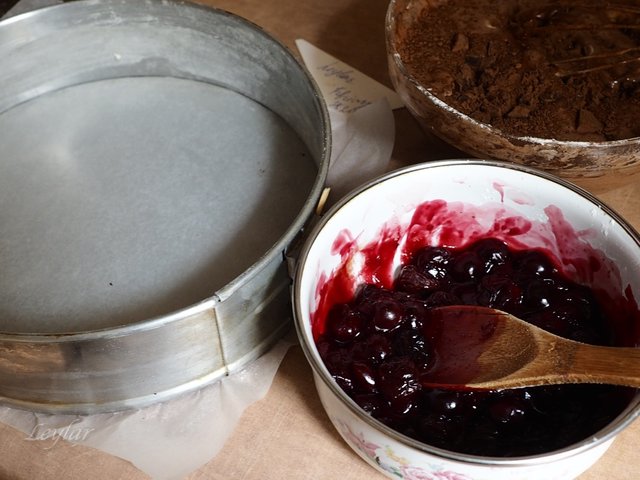 7 Spread out the filling. Cover the top with the remaining dough.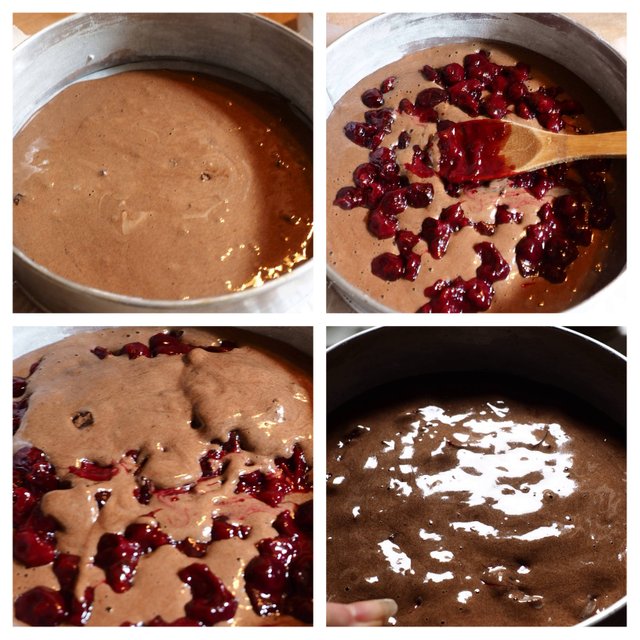 8 Bake in a preheated 170C oven for 35-40 minutes, with a fan.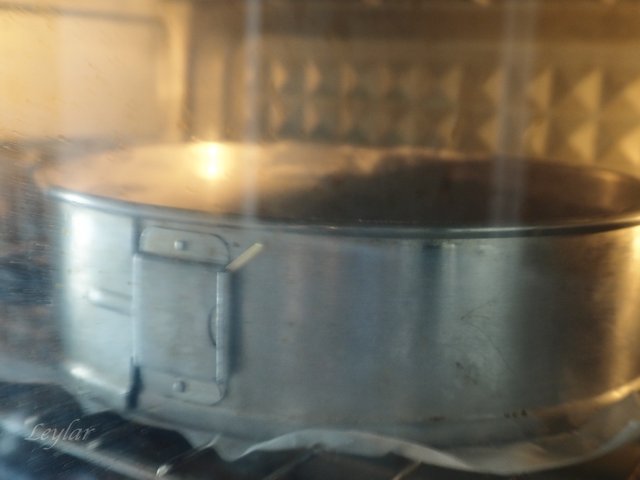 9 Let the pie cool. Then remove and decorate with melted chocolate and cocoa powder.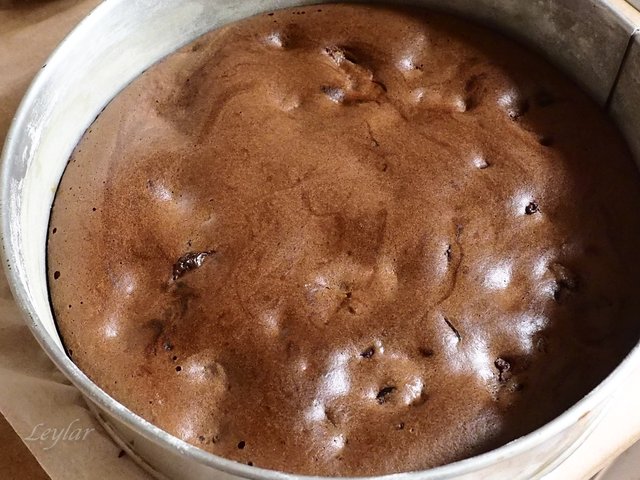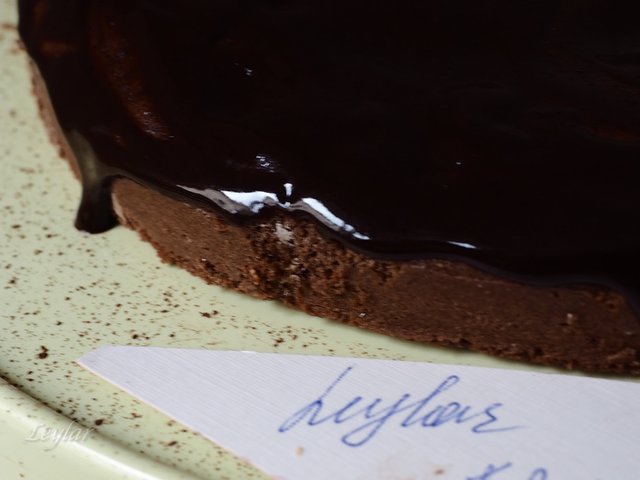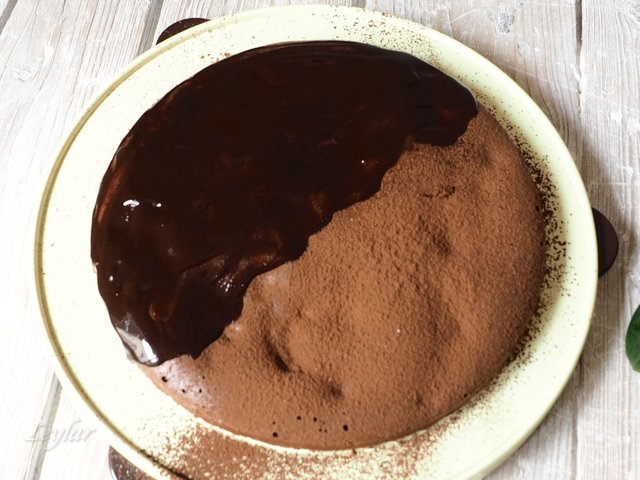 Bon appetit!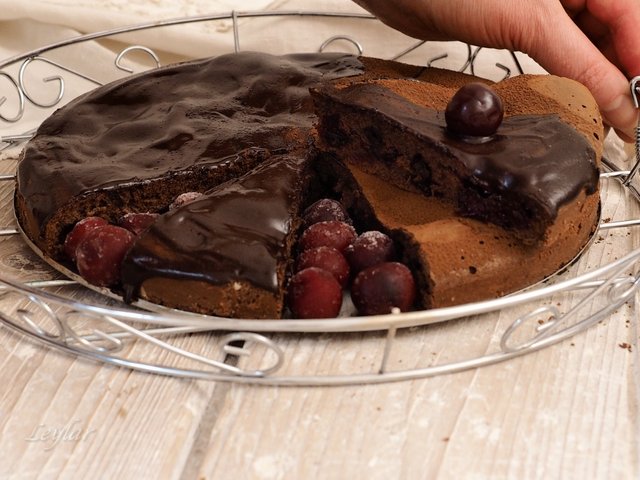 Please, help yourself! 😊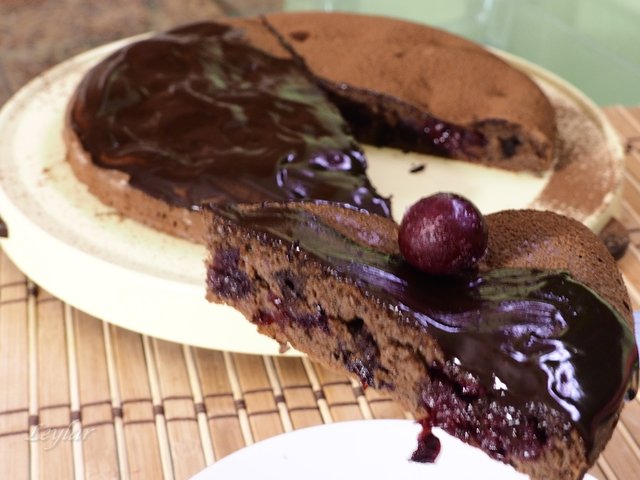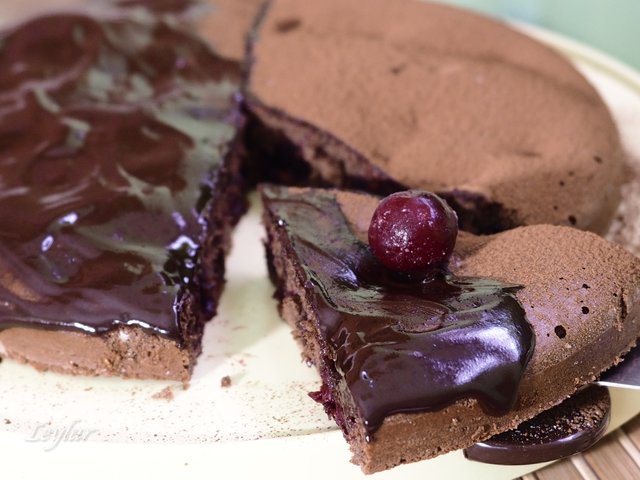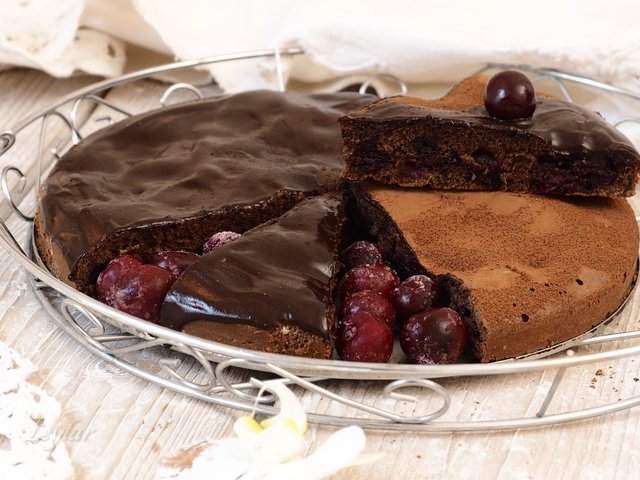 Take care and stay safe!
Original photos by @leylar
The photos were taken by OLYMPUS E-M1
Lens M.Zuiko Digital ED 12-40mm 1:2.8 PRO