Curing Fresh Olives With Salt
Started picking fresh olives to enjoy on our dinner plates, to snacking during my lazy time, adding it into my martini and sharing 1 jar to each of my neighbor's house for them to enjoy with their families during Christmas last December.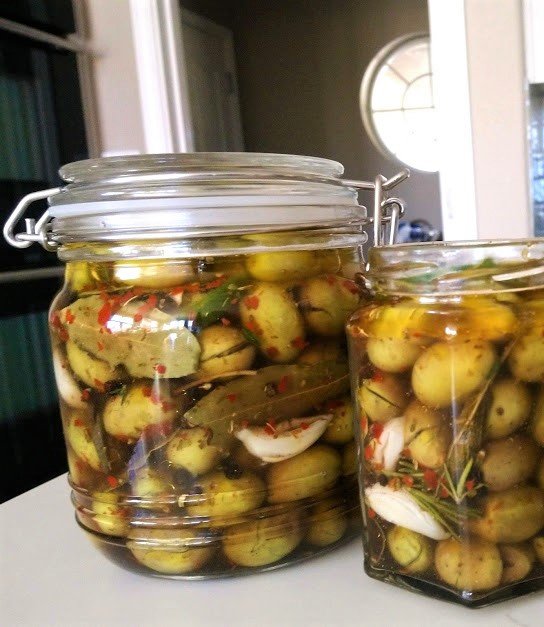 I noticed that I love cured olives more than dessert. Many times, I go to Whole Foods (buy the best cured olives) only to have to finish in a few days or otherwise, it will get moldy. Yikes.
Fortunately I have my own olive trees now and I am brining and curing myself. It's the best and is tastier than WholeFoods' Cured Olives. It's slightly tart, spicy, crisp, fruity flavor and juicy inside followed with a pleasant herby taste in every bite.
It was another satisfaction of life.
Brining
For the best texture, I only pick when they are still green, because I am afraid of bugs or worm so I smash my fresh olives and take the seed out then immediately soak in salt water to brine.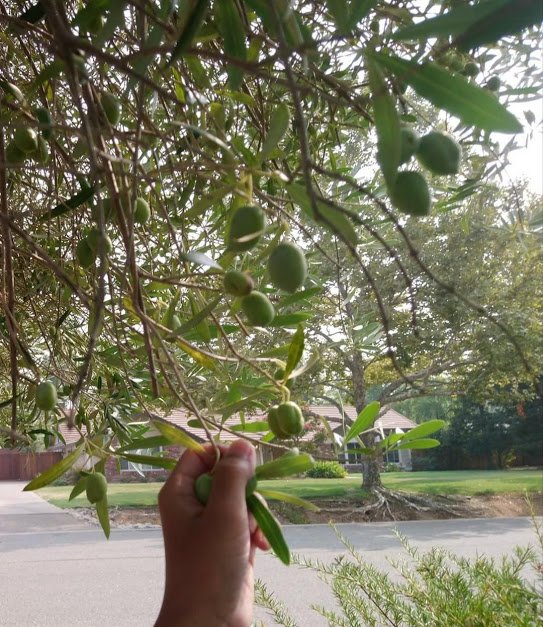 The measurement is 1 cup salt/liter of water, make sure that all olives soak in water or otherwise will turn color (I use a plate and some water in ziploc bag as weight to push and drown the olives).
Without washing them, change the salt water every day until the bitterness are gone then soak for another 24 hours to reduce the saltiness in regular water without salt, drain it and ready to cure.
Brining will take you 10 days to two weeks, it's a lot of days huh? But you will love your olives in the end without the bitter taste.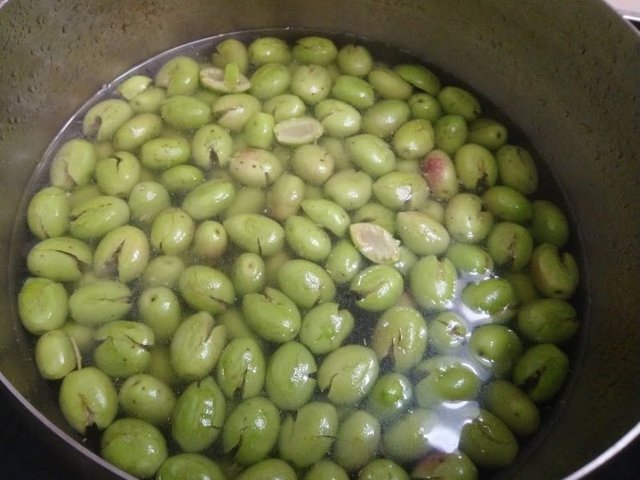 Curing
Boil some water, add some salt (this time add salt as enough as you usually add into food), add some herb as you desire (I add, bay leaves, cracked fresh garlic, dried sage leaves, stems of rosemary, fresh oregano, crushed of chili flakes, some whole black pepper. and some olives oil).
Let it completely cool.
Canning
First get ready with some jars, after washing and boiling the jars for 7 to 10 minutes, let it dry itself.
Place some olives and herbs (from cure water) into jar, don't pack olives in it too much.
Add some cure water, make sure olives and herbs are covered with cure water and olive oil to prevent from molding. Cover and keep in a cool place away from sun light.
Your olives will be ready in a month or so on.
Thank you for visiting my blog,
@lugina.