Sea Bass In Oregon White Truffle and Basil Pesto.
Cooking fish also has it's own rules, 10 minutes for 1 inch of thickness. But how about if you are cooking 3.5 inches of fish? I doubt that rule will apply to thick Sea Bass.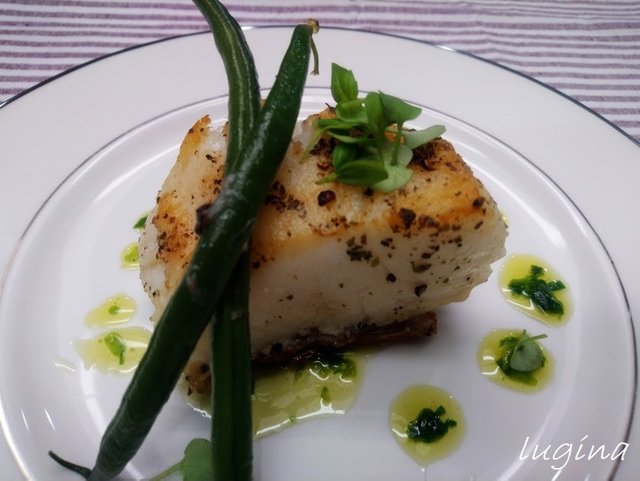 Sea bass has meaty texture, sweet taste and delicate flavor, although is bottom feeder, slightly high in mercury and a little bit pricey but I bought anyway. Well, once in awhile.
Wash and dry it up using pepper towel, sprinkle with some salt, black pepper and dried oregano.
Heat up your cast iron grill pan (recommended), add some olive oil and grill your fish until it's golden brown, then turn it. Immediately broil in the oven for 4 to 5 minutes, take it out and quick place onto a plate to stop the cooking process.
Grate some truffle mushroom and sprinkle onto the fish, serve while it's hot with basil pesto.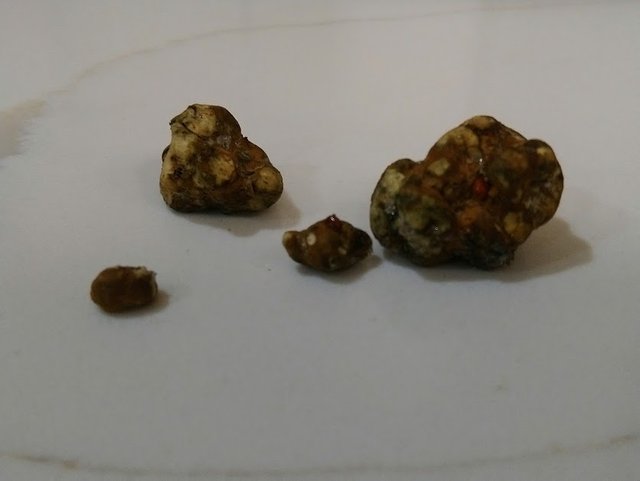 Oregon White Truffle
Isn't that simple? The truffle flavor is so amazing and goes well with the richness of sea bass, juicy and super sweet.
Thank you for visiting my blog,
@lugina.